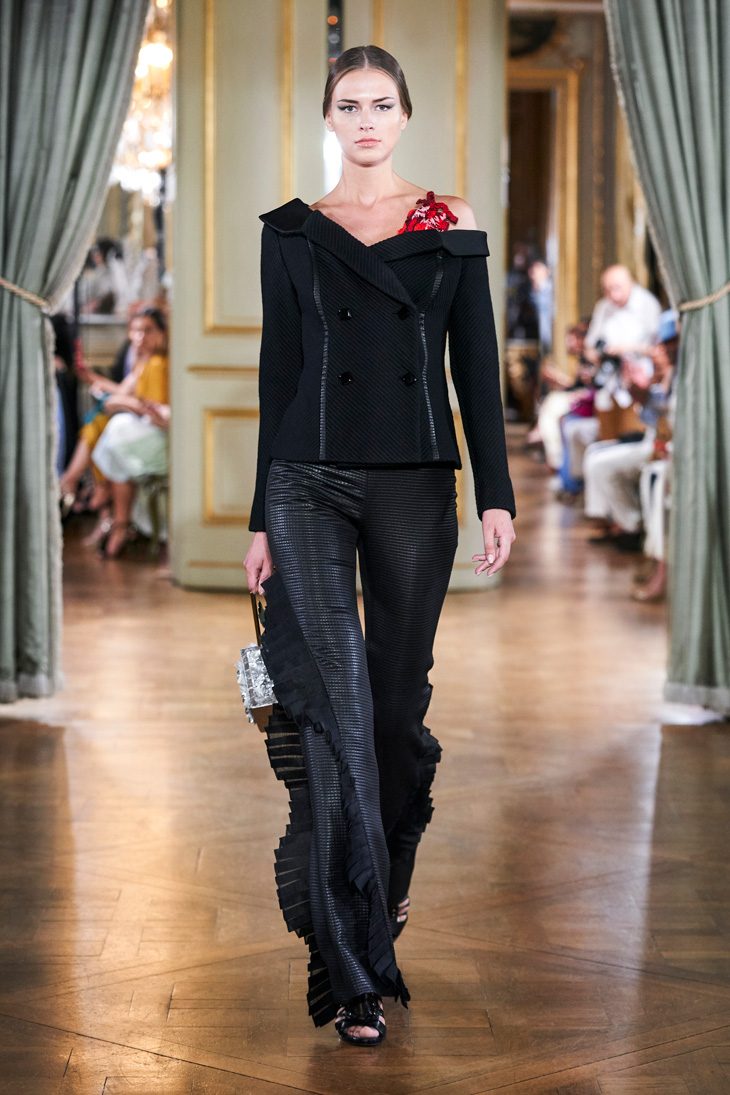 Discover Farhad Re's Fall Winter 2019.20 Haute Couture collection, exploring the story of a woman who leaves earth behind for a different planet, presented on Sunday June 30th, in the headquarters of the Italian Embassy, during the recently finished Paris Fashion Week.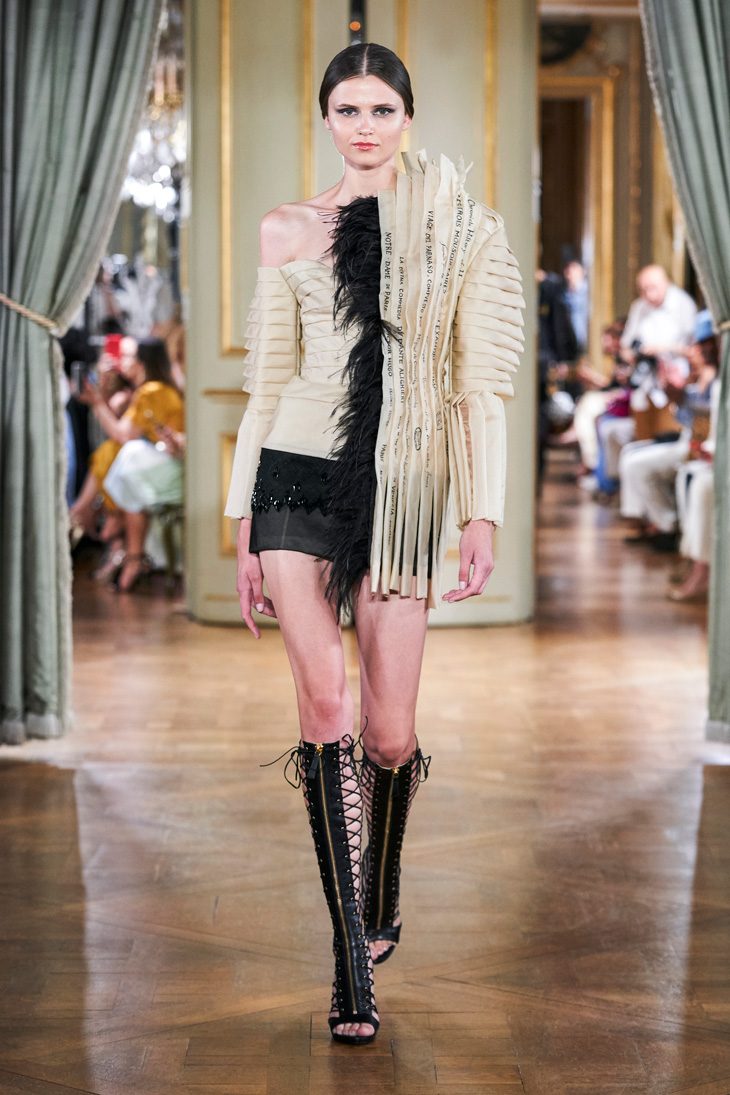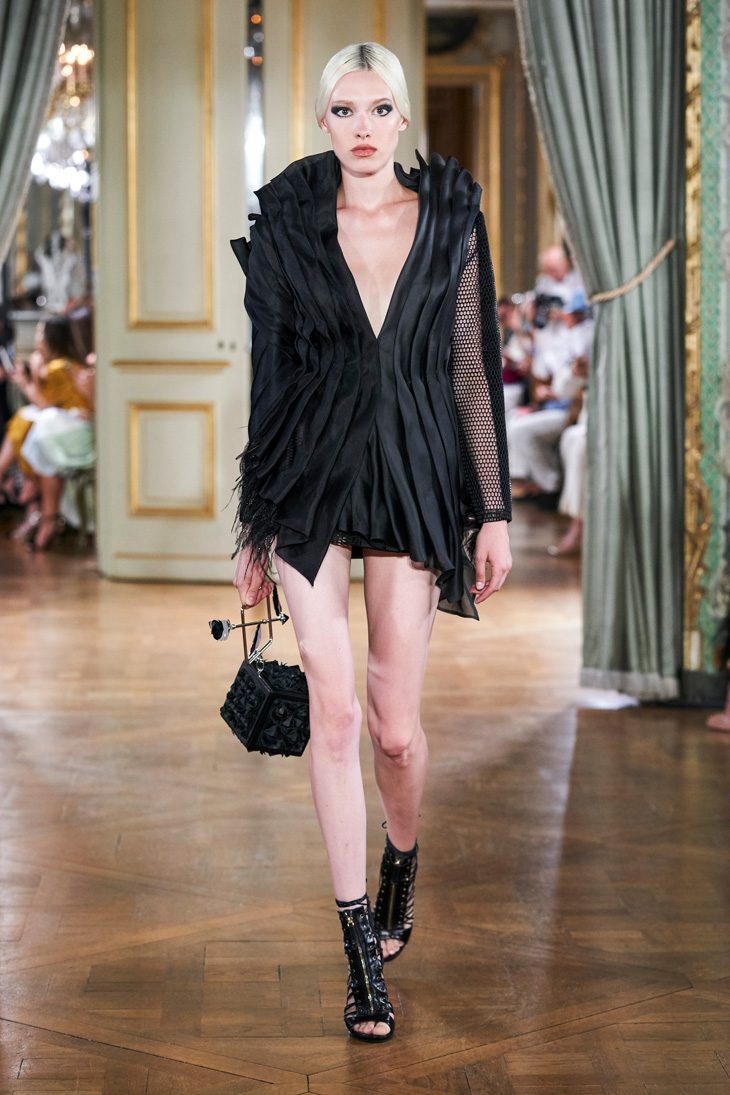 "The romantic collection tells the story of the women of the future that leaves an increasingly contaminated earth behind for a new planet. Embodied by the sculptural dresses' with details as silk ribbons and folded organza that bear the resemblance of the pages of a book, she is taking the most precious creation of humanity, the culture, with her on her quest.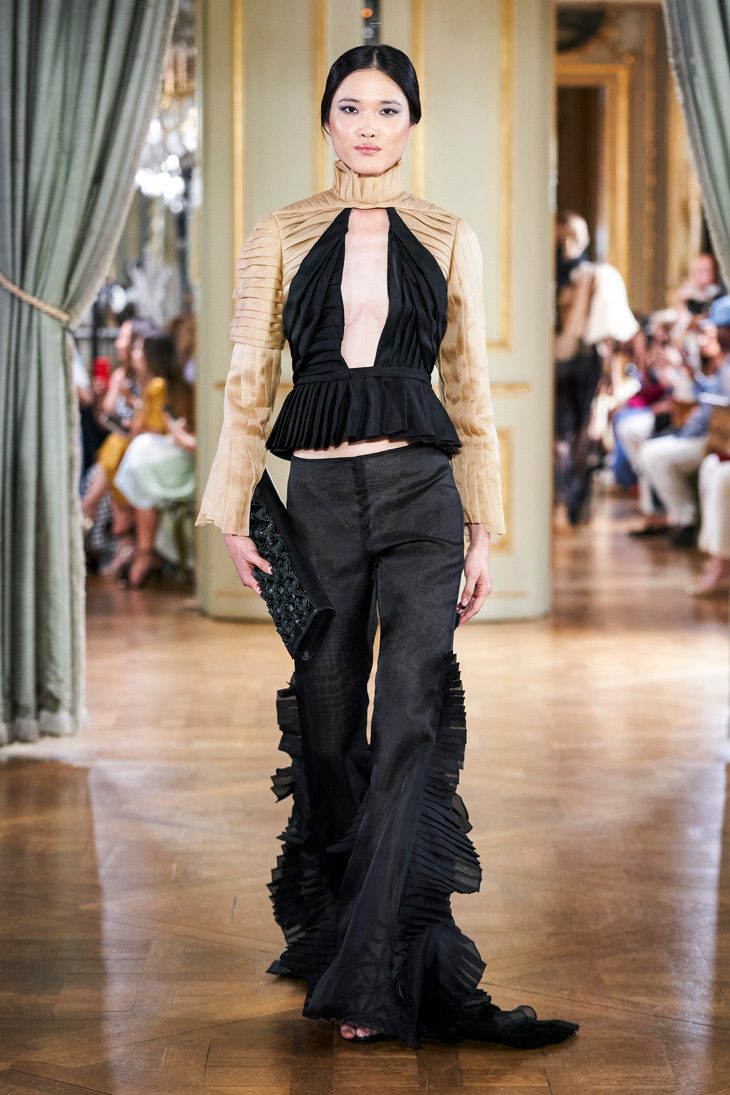 For the realisation of his vision to adorn this fearlessly graceful, yet eminently elegant woman, the designer resorted to silk organza, which is used almost entirely throughout all the 30 looks, mounting to the processing of 500 meters of the sumptuous fabric.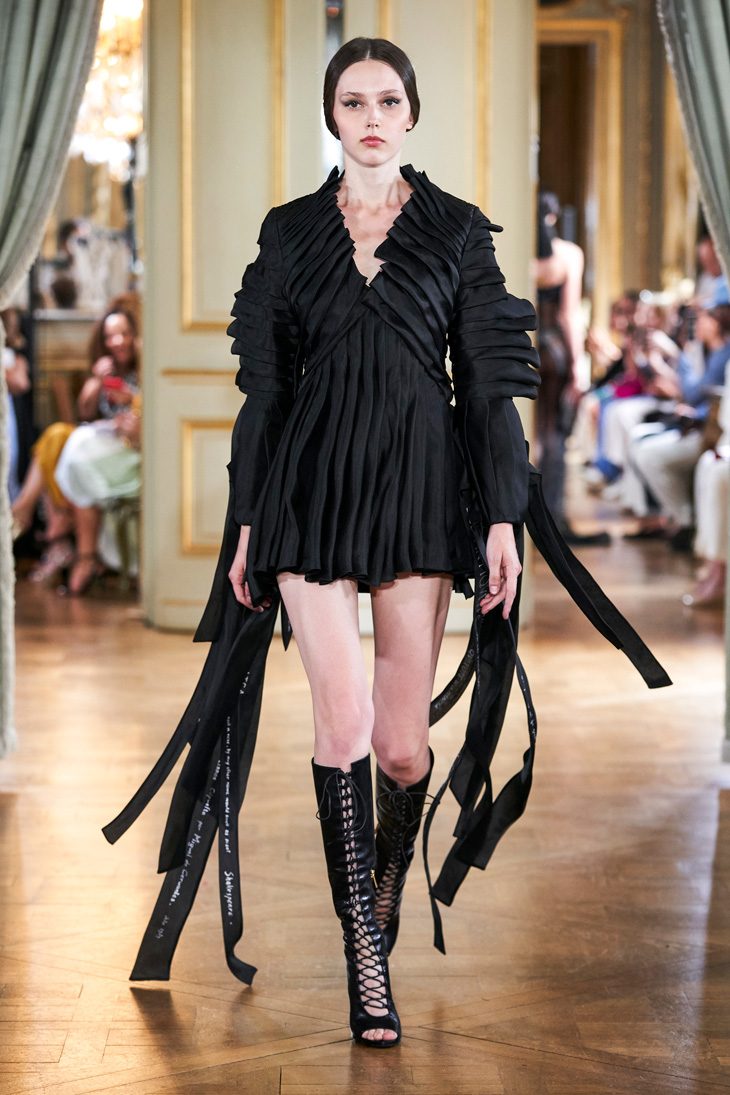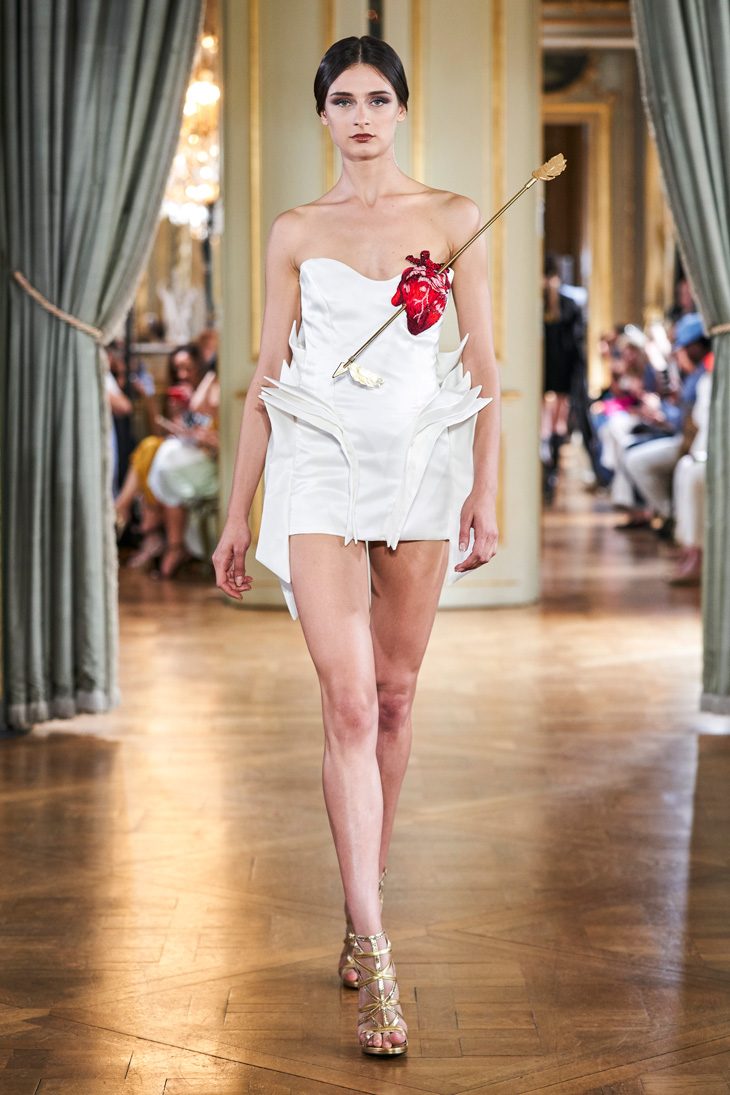 For the FW19 Couture collection, Farhad Re wants to surprise and make use of embroidery, not to make the dresses richer, but more interesting and unique, just like a beautiful book that we enjoy not for the number of pages, rather for the surprise it holds, mesmerising the audience not to think of the end but to enjoy page after page."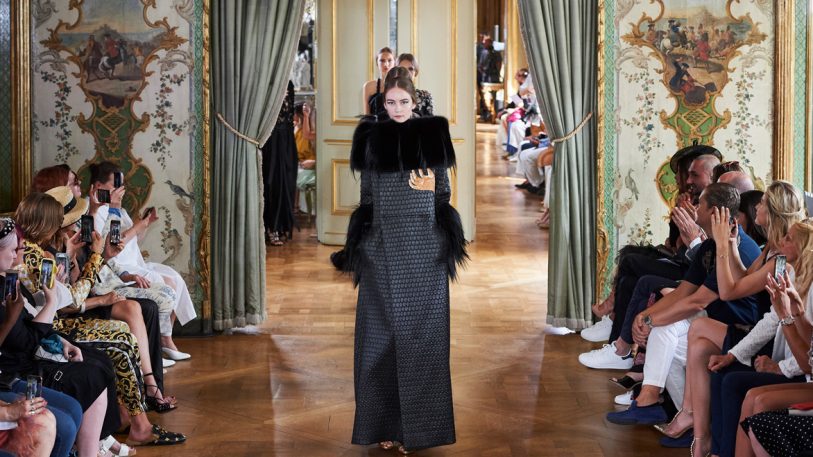 Photography © Imaxtree for Farhad Re
Images Courtesy of © Totem Fashion / FARHAD RE