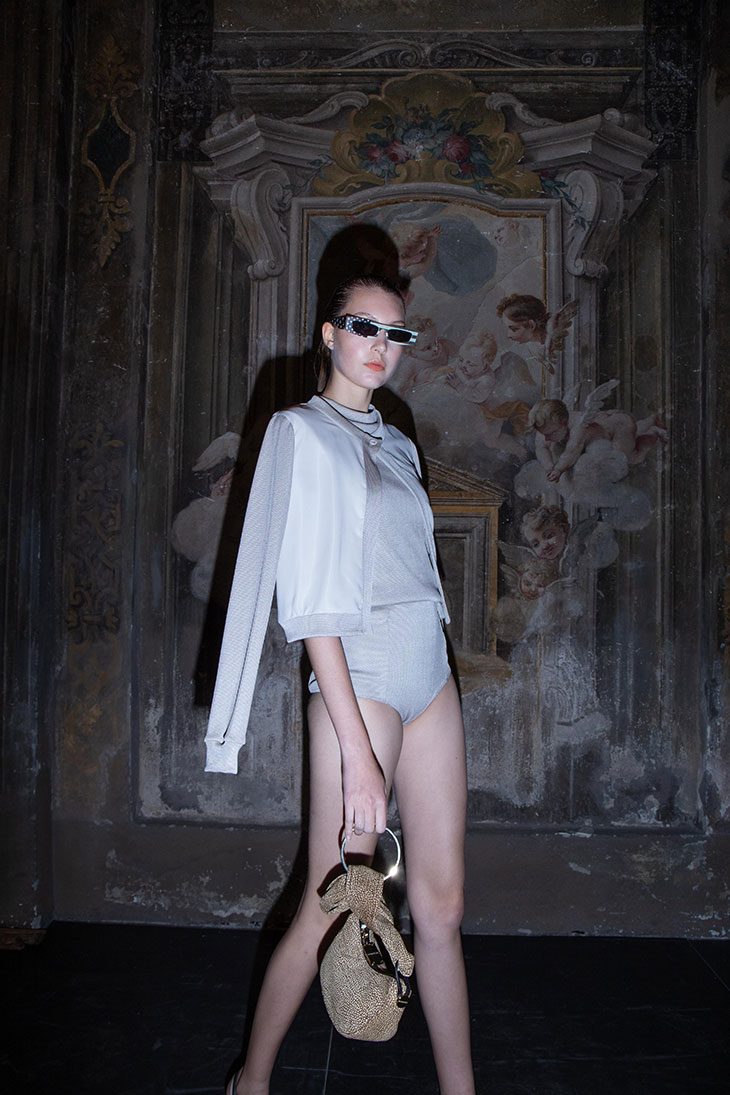 Discover 1910 Borbonese Spring Summer 2020 collection presented in the solemn spaces of San Paolo Converso church during the ongoing Milan Fashion Week.
Mirrors are displacing devices. According to philosopher Michel Foucault a mirror is a "placeless place", which means, in fact, a parallel dimension. This very idea is central to 1910 Borbonese: a parallel dimension to Borbonese as envisioned by Dorian Tarantini and Matteo Mena. – from 1910 Borbonese
Discover more after the jump: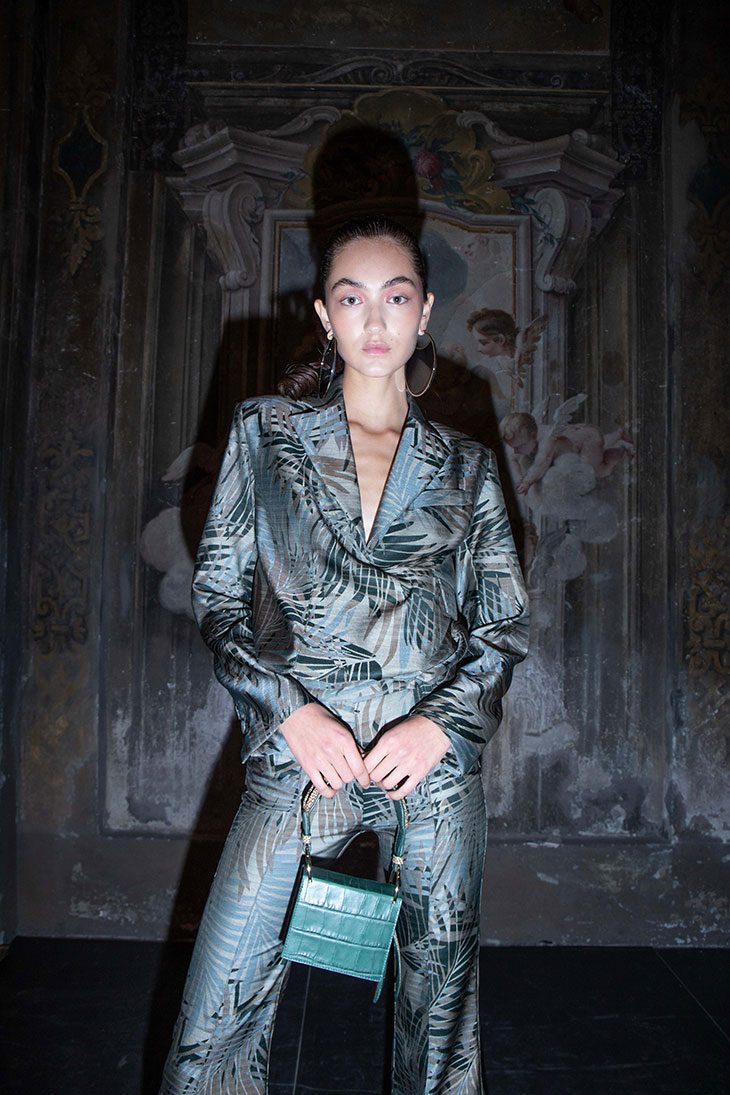 The collection is a juxtaposition of graphic motifs, mirrored surfaces and plant textures, with Borbonese's signature OP pattern constantly flowing on the background. A subcultural sensibility drenched with an enduring fascination for fashion as pure pomp, Dorian Tarantini and Matteo Mena keep giving an interpretation of Borbonese that while respectful of the roots takes bold, unexpected twists and turns, insouciantly playing with notions of good and bad taste to herald an idea of extreme glamour.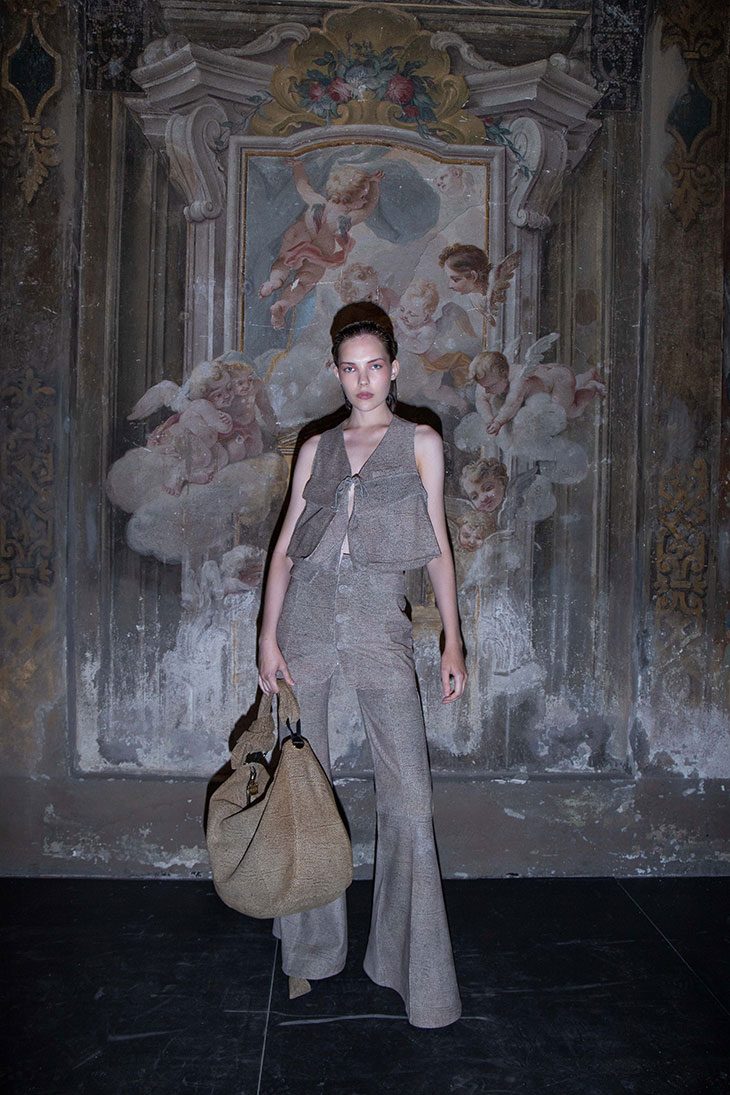 1910 is Borbonese seen through a mirror that distorts, enhances and augments, pushing everything to the max.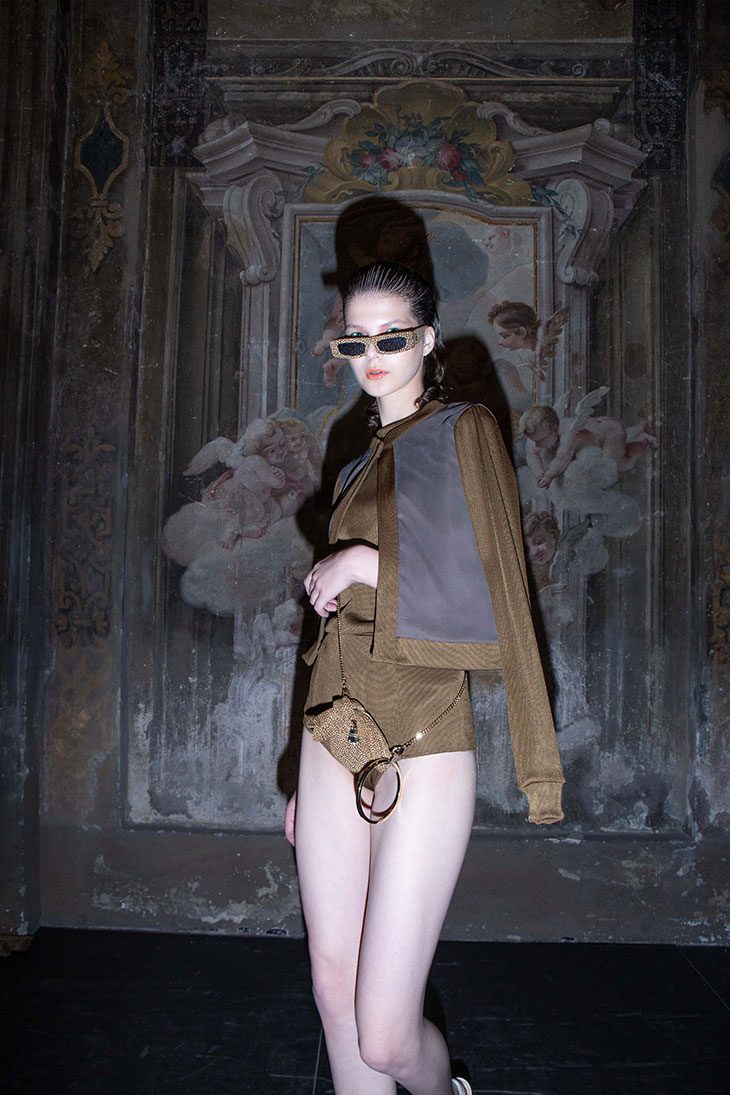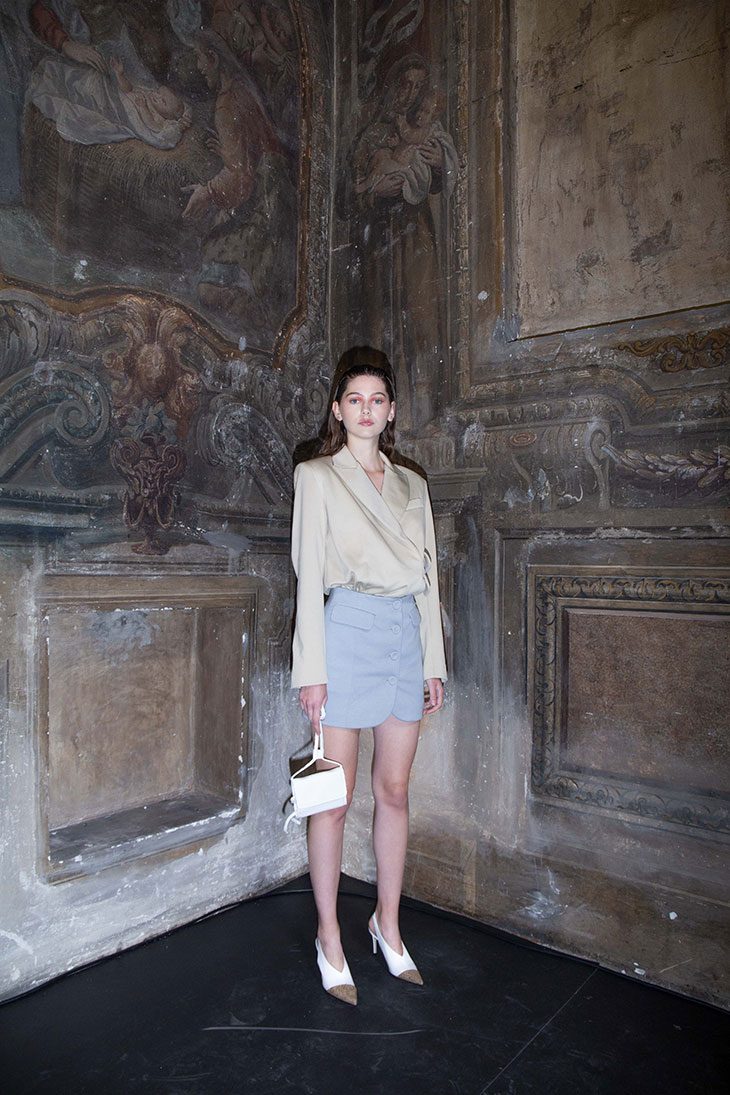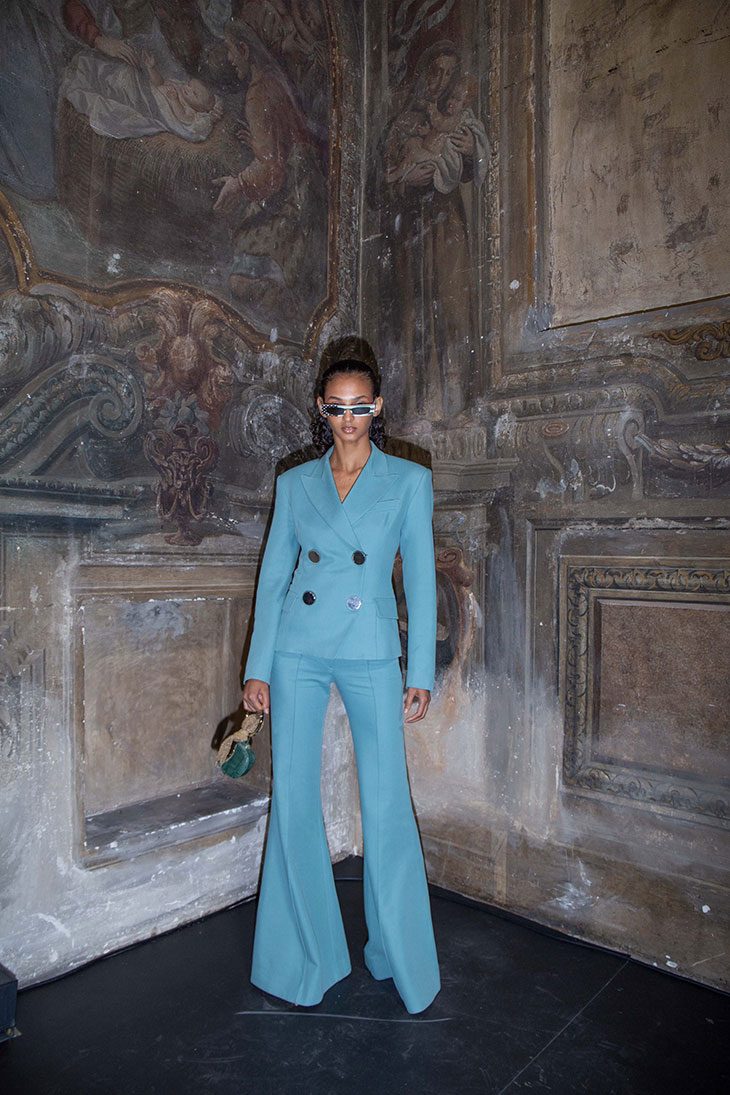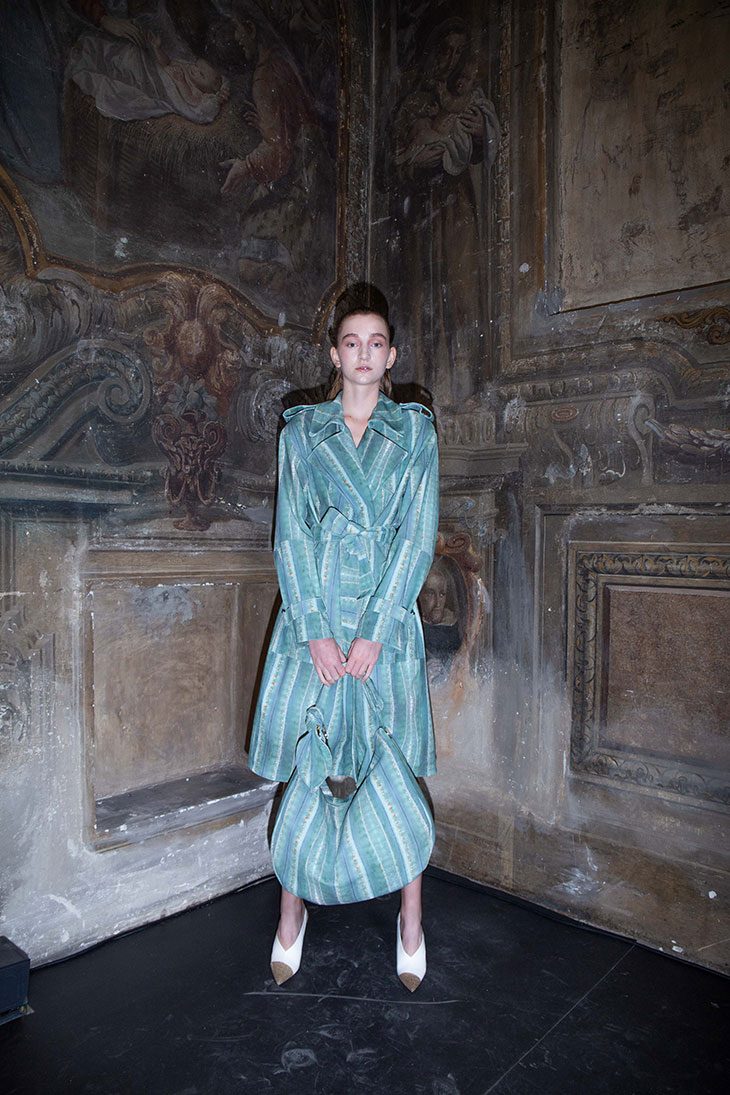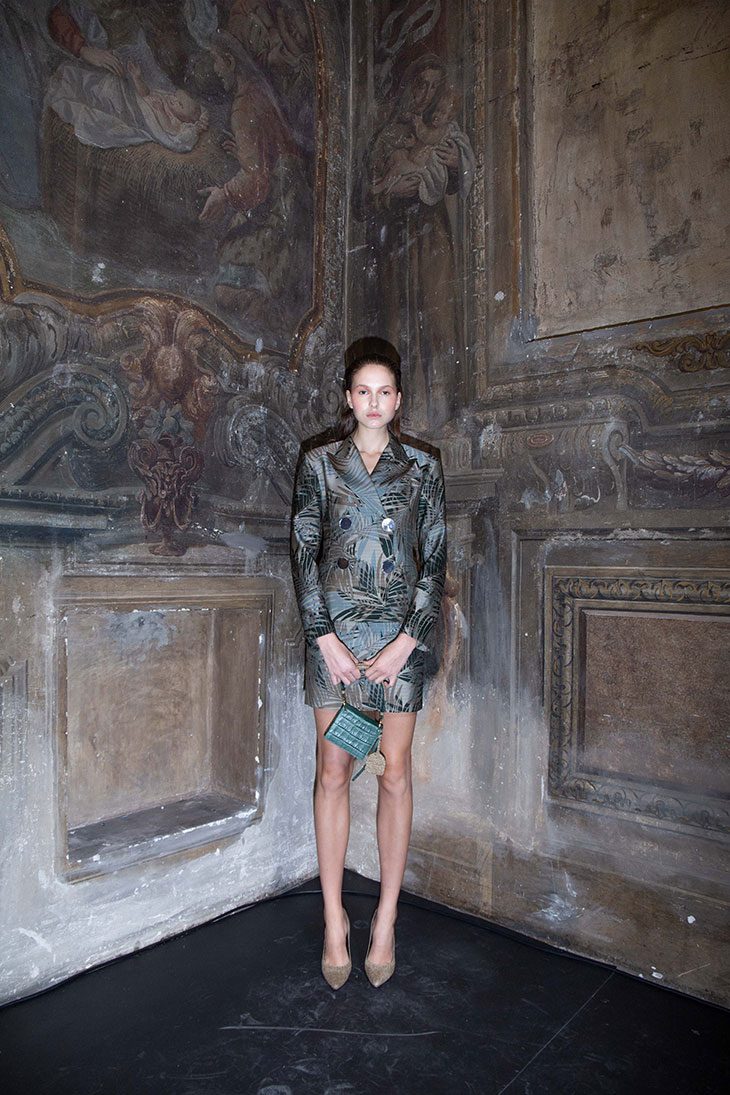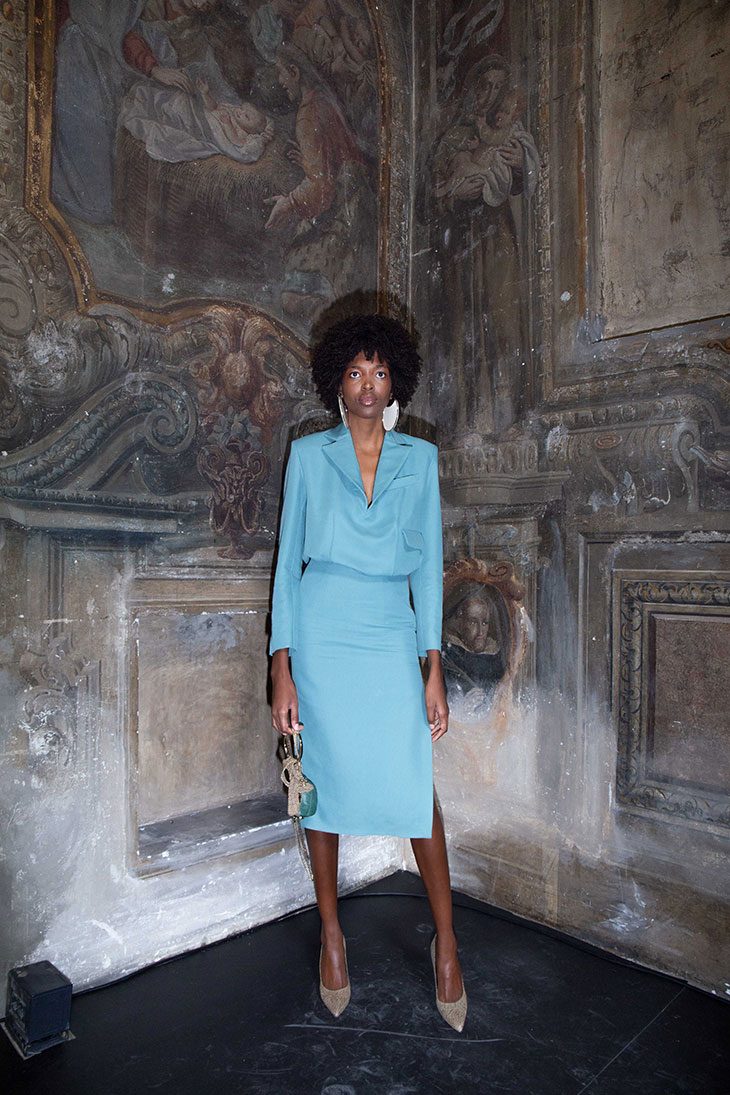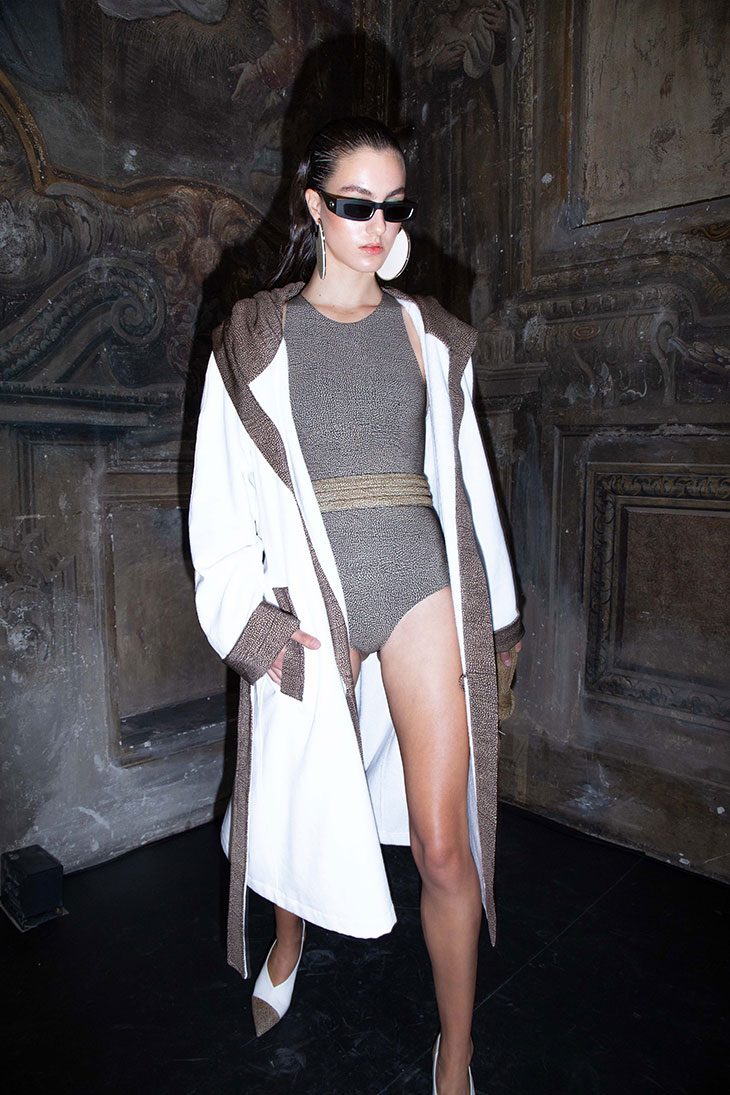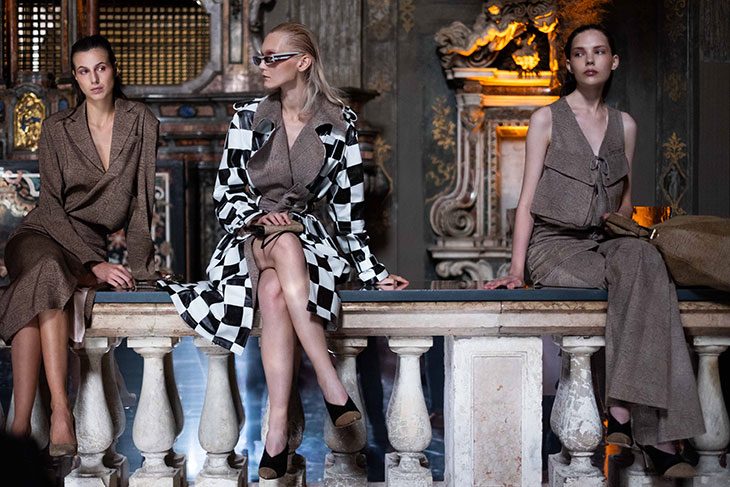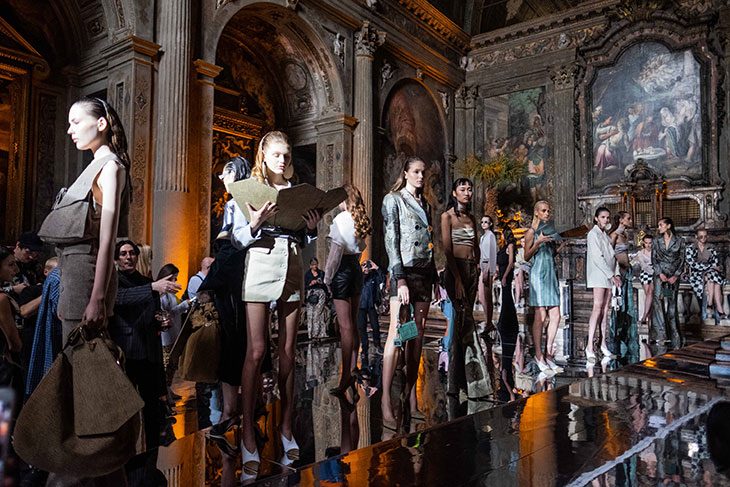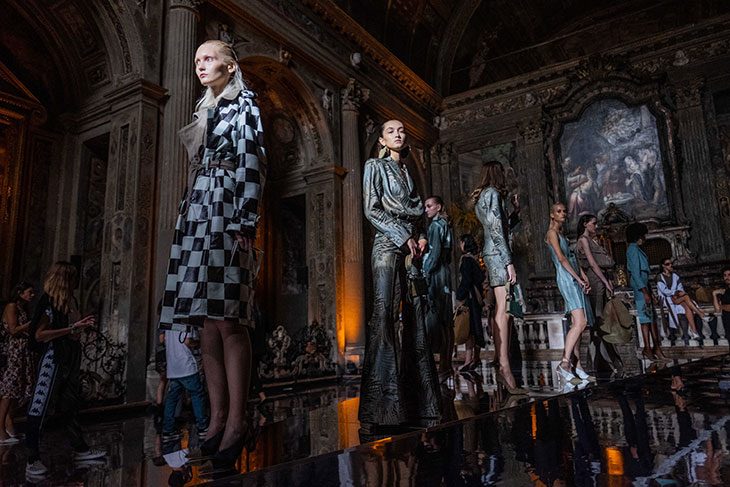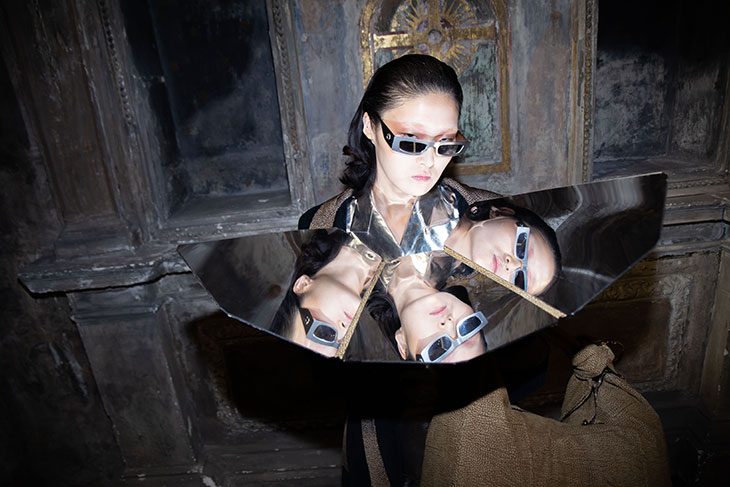 Credits:
Project & Art Direction: DSIGNINCMILANO di Domenico Iovine e Vincenzo Sabatino
Make-Up: Michele Magnani e il team MAC Pro
Hair: Elia Piatto per Redken