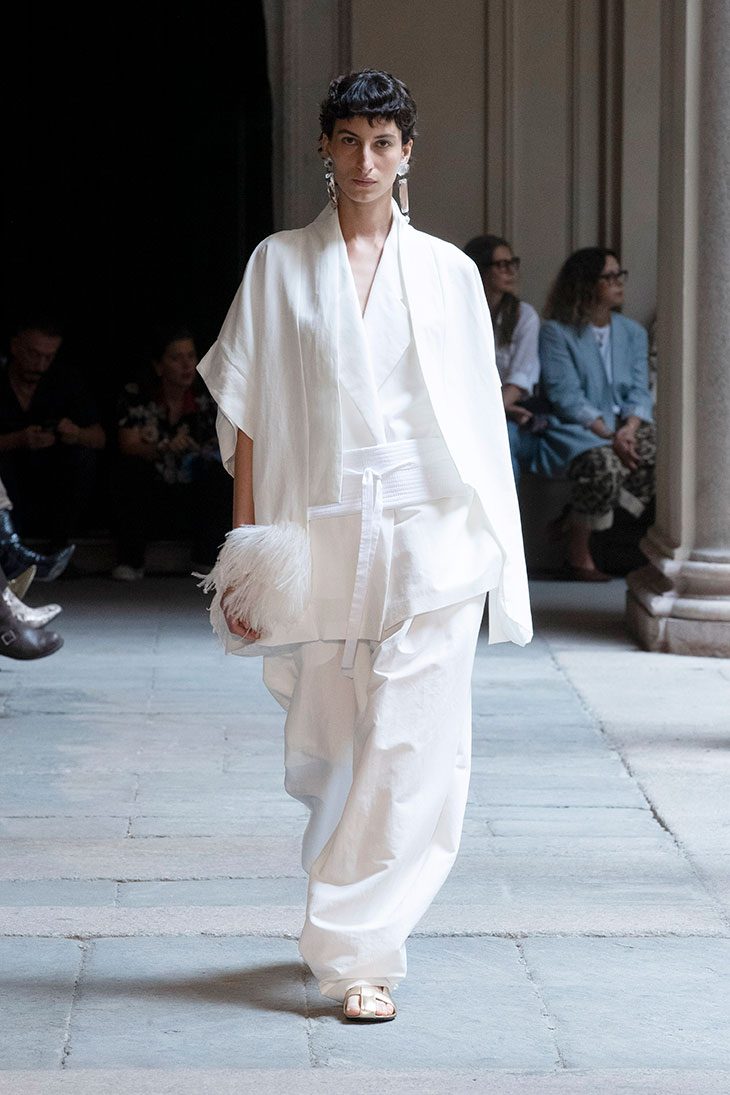 Discover Calcaterra Spring Summer 2020 collection presented during the ongoing Milan Fashion Week.
Look with the soul, listen with the heart, and touch with only the warmth of the body. – from Calcaterra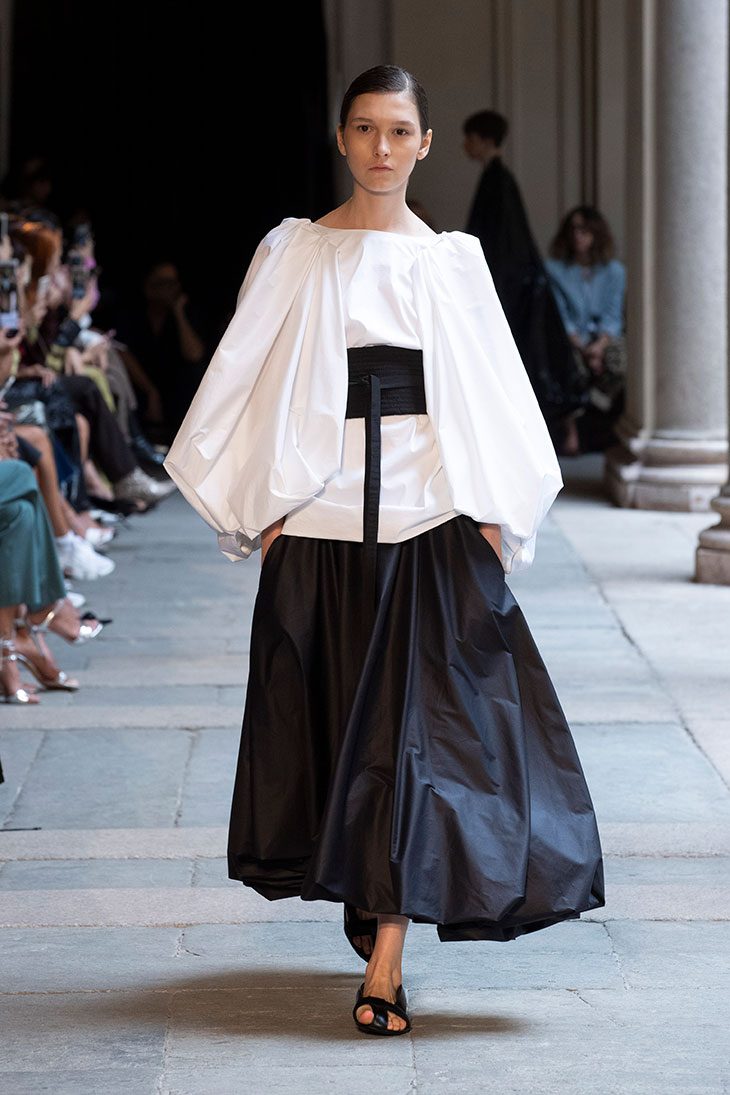 Impalpable and personal, the vision of form is suddenly freed from its very nature. The content becomes rarefied to make room for the sensations and emotions of the wearer. The clothes interact with the landscape, as in the works of Richard Long: through a primitive language composed of signs and symbols.
The collection mixes feminine with androgynous silhouettes, using the color palette of white, black, shades of khaki and intense red.
The CALCATERRA spring/summer collection goes beyond form and reality as we see it. A profound study of the human soul and its emotions, it unexpectedly passes through fabrics, textures and volumes that seemingly evolve through visual contexts without limits or horizons.