Italian designer Cristiano Burani presented Spring Summer 2020 collection Glam Goes Grunge, on Sunday, September 22nd, during the ongoing Milan Fashion Week.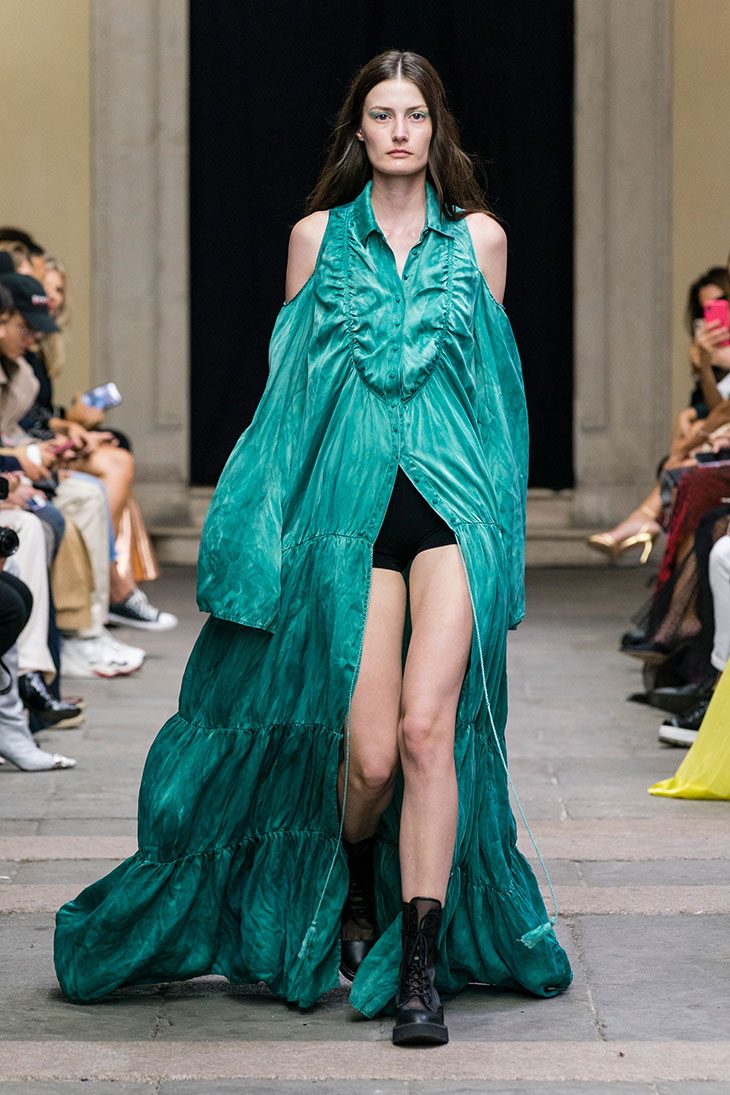 Inspired by a journey to Seattle, the collection has an alternative rock vibe. A relaxed and angry in the same time, the attitude reveals a new aesthetic – more intimate and less showy.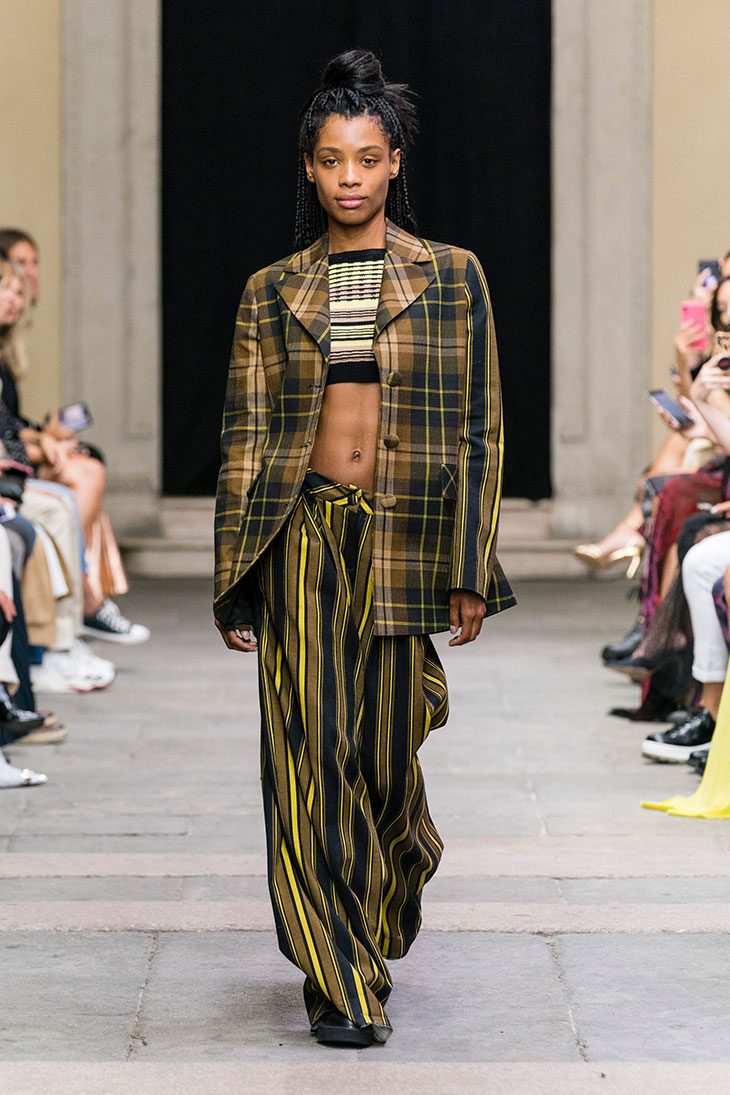 Courtesy of @ Crisitano Burani
The huge research and experimentation on the fabrics gives value to what is usually hidden. The crinoline, plain and embroidered, becomes one of the main fabrics and creates structured layering like three dimensional cocoons.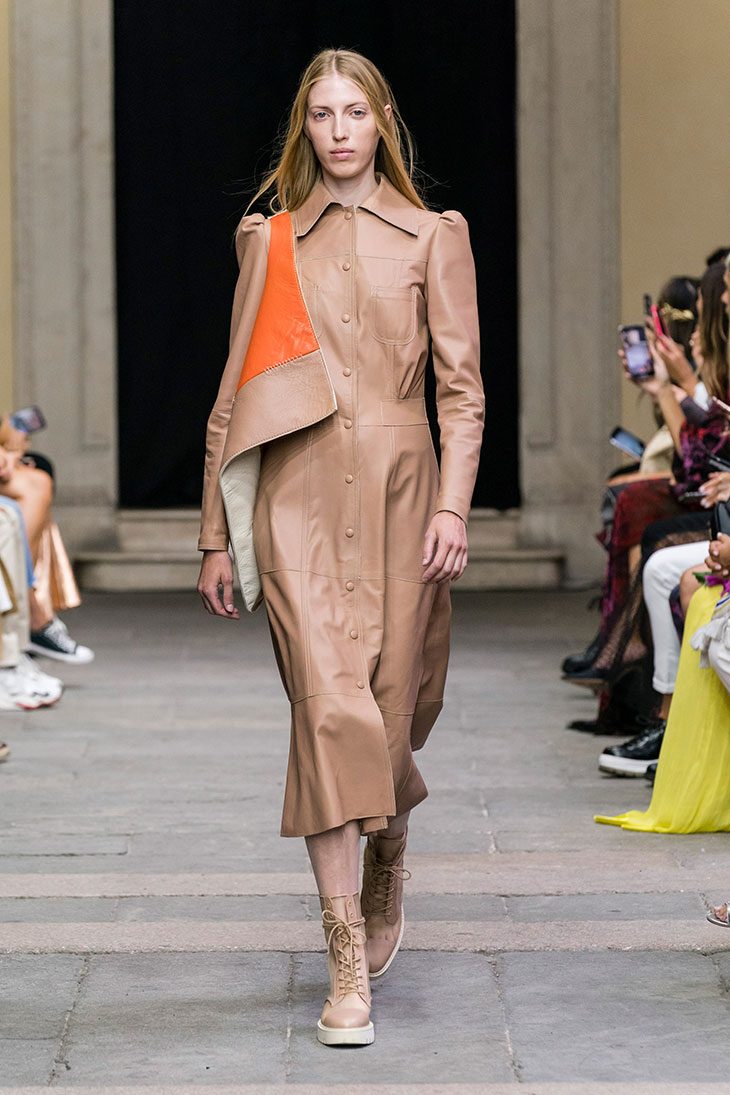 The color is the absolute protagonist, with uncommon tones mixed in unusual ways. Innocent floral prints are pleated and jacquard fabrics picked from masculine wardrobe.