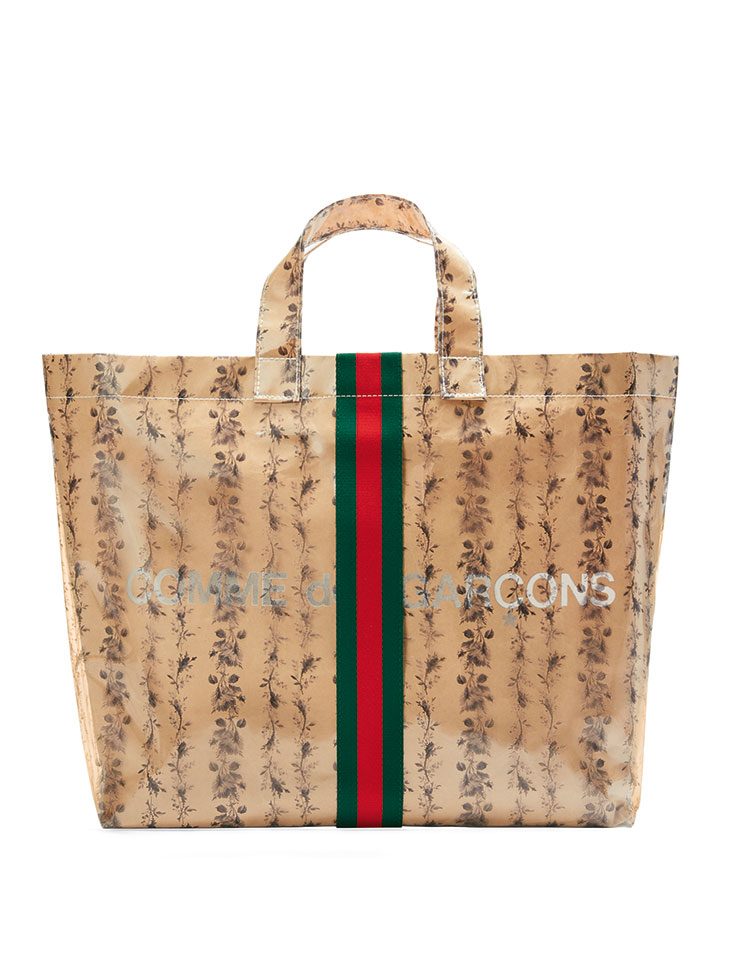 Gucci has once again collaborated with Comme des Garçons on a redesign of Japanese label's signature shopper bag.
A new shopper style is featuring the Gucci Web stripe and Comme des Garçons logo on a distinctive see-through shell, as the original model released in December. Whereas the shell was clear on the first model, this time it is printed with a floral design.
The use of a transparent shell gives the piece a contemporary, industrial appearance that sits in curious juxtaposition with Gucci's decorative floral print and storied House stripe, with its equestrian and artisanal history. The result is an idiosyncratic made-in-Japan item that innovatively combines design codes from the two labels. – from Gucci
It will have its own dedicated packaging: wrapped in brown tissue paper, in a box displaying the floral print that decorates the shopper.
The shopper will be available in all the Comme Des Garcons and Dover Street Market stores from the beginning of September. There will be also 100 special edition pieces, each with an individually numbered label, which will be sold exclusively on gucci.com. Furthermore, the shopper will also be on sale at Gucci Wooster in New York and at Gucci Garden in Florence.