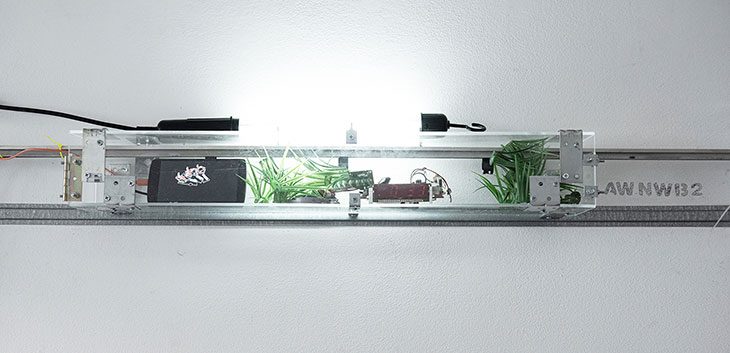 Serbian artist Vuk Cuk fuses the art and technology in his upcoming exhibition at Zvono Gallery. Marking the artist's 5th solo show with the Belgrade-based gallery, A Whole New World will display a series of objects, drawings and installations.
RELATED: ART
Although already well known to the Belgrade audience, Cuk makes a major artistic breakthrough, presenting new ideas and new approach. A whole new world triggers a discussion about the future of human-robot interaction, about new, contemporary aesthetic canons, as well as the freedom of artistic creation. The artist aims to shed light on the environmental issues occurring across the globe, creating a small worlds captured in plastic boxes.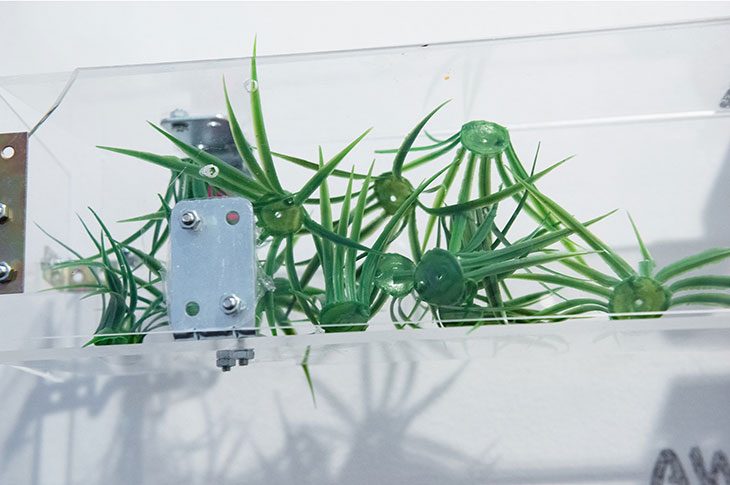 The confrontation of the archetypal methods, such as drawing, painting and engraving, with the possibilities offered by new technologies is at the heart of Cuk's research. He experiments with combining art and technology, creating his own contemporary art objects and aesthetic systems.
Using a variety of artistic mediums, from traditional to unconventional, Cuk creates an artistic spectacle that in many different ways encourages dialogue with the audience. Through sensory, visual and auditory experiences, the artist catches the attention of the beholder, enabling everyone to open their minds to new perceptions and reflections on art.
A Whole New World will be on view at Zvono Gallery from September 20 to October 20. An opening reception will be held on September 19th.