While Halloween is a much bigger deal in America, the celebration actually originated from the Celtic and Gaelic groups. Often characterised by scary stories, trick or treating and fancy dress, it's the perfect excuse to have a bit of fun with your friends, family and children.
If you're looking for some inspiration to decorate your home ahead of Halloween, here are some great ideas to get you started whether you are looking for indoor or outdoor Halloween decorations.
1. Carved pumpkins
Nothing says Halloween better than an afternoon of pumpkin carving, which can then be used to decorate your home. Whether you're doing it with your best friends, other half or the kids, pumpkin carving is a popular activity around Halloween.
Why not turn it into a competition for who can create the best looking pumpkin? Or, if your family is far too competitive, keep it simple and create one each to place around the house ahead of 31st October. Don't forget to place candles inside the pumpkins when they're done for a super spooky effect.
They are great placed anywhere in your house, whether it's your porch, kitchen or living room.
2. Halloween neon signs
For an impressive Halloween feature, why not consider hiring a Halloween neon sign? The choice is endless, from illuminated ghosts, skulls and bats that are ready to hang anywhere in your home. Neon signs have become a hugely popular way to decorate your home for any occasion, so why should Halloween be any different?
Whether you're having a Halloween party or just want to get in the spirit, a themed neon sign is the perfect way to add an eye-catching decoration to your home.
3. Spider webs
An easy but effective Halloween decoration for your home is fake spider webs. They can create the perfect creepy result you're looking for on Halloween, and you can place it almost anywhere to add some themed decoration.
Drape it across your front door, up the bannister of your stairs or anywhere else that you think it will be noticed by your family or guests. For an extra scare effect, add some fake spiders into it too and watch your loved ones jump in shock!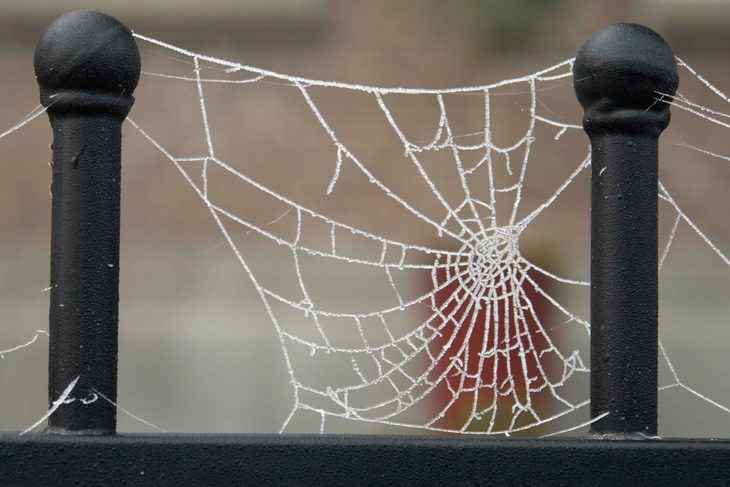 4. Skeleton props
If you're hoping to create your Halloween theme throughout your home, why not start with your entrance? Have a skeleton prop to welcome your guests, whether you place it outside the front door or as soon as people come in.
Look for life size skeletons to place at strategic points through your home to add something a little extra to your Halloween theme this year. You could even go the extra mile and have a skeleton version of each of your family for a clever decoration idea.
5. Fake tombstones
Extend your Halloween decorations into your garden and transform it into a spooky graveyard with fake tombstones. You can find a whole host of different designs to really set the theme, making sure that any trick or treaters know you're serious about the Halloween celebrations!
Commit to the idea and forgo cutting your grass on the build-up to Halloween, transforming your front garden into an overgrown graveyard.