If you're curious about the latest trends in men's grooming, including the best hair, skin, and beard care tips, this complete guide will teach you everything you need to know about grooming for men. Because there's a lot to male grooming than meets the eye, it's critical that guys get the top grooming products, use them properly, and follow the advice of experts in the field.
RELATED: BEAUTY
Whether you're grooming your face, hair, beard, or body, here are 13 easy grooming tips for you to get in the habit of doing!
Read more after the jump:
Men's Hair
Haircuts
Whether you want it to or not, your hair can drastically change your look. Instead of opting for the same style you've had since the 10th grade, do your research and find a cut that works for you.
A fresh, stylish cut can do wonders for your image and it's a great way of expressing yourself creatively.
Washing
When it comes to washing your hair, less is always more. Shampooing every day thins and weakens your hair, as well as stripping it of its natural oils.
When this happens, your scalp produces excess oil to replace what it has lost, resulting in greasier hair than if you'd left it alone.
Because of this, it's important that you wait a few days between washes for your hair to recover. A good shampoo and conditioner can really make all the difference.
Styling
Hairstyling can be as quick or convoluted as you deem necessary, but the same adage that applies to shampooing also applies here; less is more.
Depending on the haircut and your hair type, you might not need to style it at all, but for those of us who choose to tame our locks, it's important to start with a small amount of product and build from there. You can always add more, but you can't take it away so easily.
Whether it's your grown out highlights or your greys coming through, make sure you're using products that work for your hair type. If you're unsure, chat with your barber for recommendations or research the best black hair dye for you.
Facial Hair
Shaving
When shaving your face it's imperative that you maintain good skincare habits as this will help diminish the chances of razor burn and bumps.
Going for a clean shave can give you a more youthful look as well as highlighting your jaw and cheekbones, so it's a great option for those who don't mind regular shaving.
Beard Trimming
If your personal preference is to sport a beard, whether it's long or short, trimming and maintaining your beard is a good idea.
By trimming stray hairs and keeping your facial hair the shape you want, you're maximizing your beard to look as fresh and flattering as possible.
Guys will want to invest in a quality beard trimmer with a complete kit.
Beard Care
As well as trimming your beard, it's important to keep the hair soft and smooth to ensure it doesn't get the wiry bird's nest look.
To do this, use a specialized beard cleanser paired with a beard balm or oil to clean and condition. There are even special beard balm recipes that you can make yourself in order to get the best results. As noted by every manual on growing a nice full beard, you need to care for your facial hair and skin below it. Regularly combing your beard will also help stimulate blood flow and distribute oils down the shaft of the hairs, helping combat dry ends.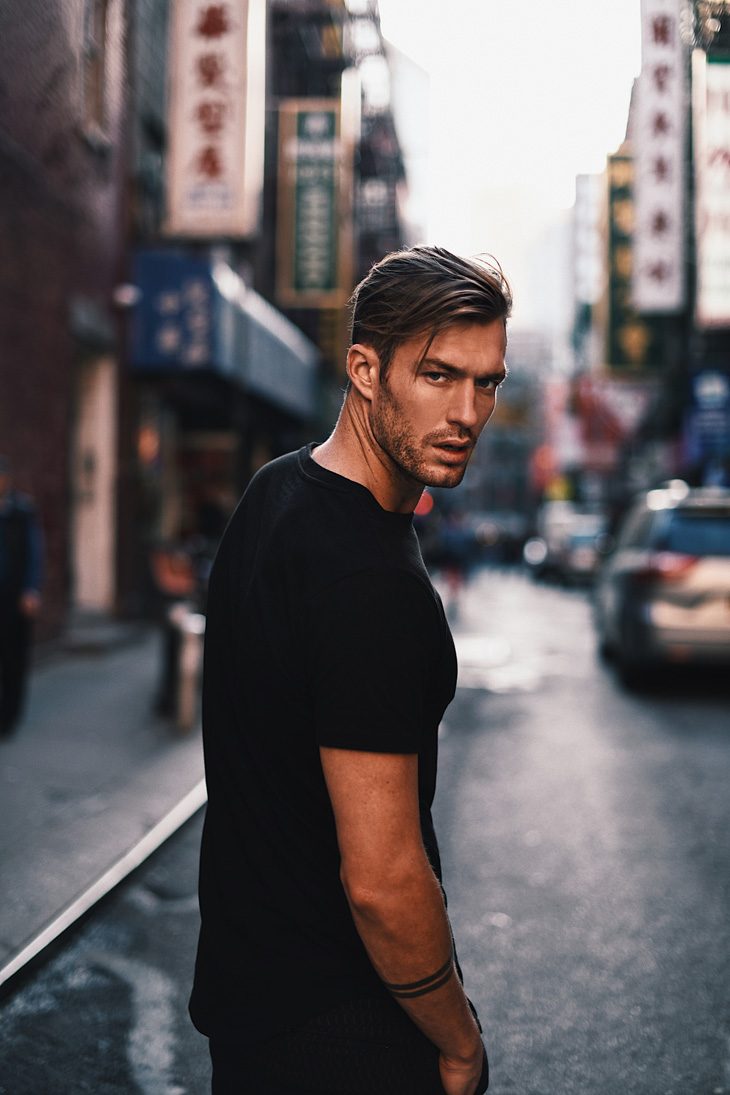 Face
Cleansing
Gone are the days of using your body wash or shampoo to clean your face. You're a grown man and your face deserves to be treated better than your genitals. Having a separate daily cleanser for you face is more hygienic.
After all, rubbing your face with the same bar of soap you used to clean your boys isn't the best idea. The skin on your face is more sensitive than the skin on the rest of your body so the correct products should be used.
Moisturizing
Cracked, dry skin can make you look far older than you are, so it's important to moisturize your face daily. Try finding a moisturizer with SPF for sun protection during the day, and use a restorative night serum or cream when you go to bed.
Exfoliating
Exfoliation is key to healthy, glowing skin. When you exfoliate, you're removing dead skin and dirt from your pores through light abrasives like salt crystals, sugar, or artificial exfoliates like alpha hydroxy acid.
Because these products can be harsh on your skin with repeated use, it's best to exfoliate once or twice a week. Overall, take your time and be gentle with your skin.
Body
Manscaping
Manscaping is a term often negatively associated with being high maintenance and egotistical, but choosing what to do (or what not to do) with your body is a personal choice no one should be shamed for.
If you'd prefer a shaved chest, a tended groin, or hairless legs, there are many ways to go about it depending on personal preference.
With options ranging from shaving, waxing, and epilating to permanent laser hair removal, there will be an option that suits you. Do your research, try some out, and enjoy that fresh shaved feeling.
Tanning
Whether you decide to do it yourself or see a professional, fake tans are rapidly increasing in popularity and are a far better alternative to sunbeds and sunbathing as they come without the risk of skin cancer and other skin damage.
If you decide to go the home route, make sure you start with freshly cleansed exfoliated skin. Apply the product evenly and use a light hand when tanning your face to avoid looking unnatural.
Fragrances
When it comes to perfume, the best option is the one you like the most. But in order to find out what that is, there are a few tips and tricks you can try.
While using the test strips is a great way to narrow down your choices, perfume changes as it settles into your skin so it might not smell the same on you as it does on the strip.
To bypass this, choose one or two of your favorites, spray one on each wrist, and leave the store. In 15 minutes, the perfume will have settled and you'll know which one works best on your skin.
Additionally, coffee is a brilliant way to refresh your nose between smelling different scents, so buy a cup of coffee before going testing so you can smell it between swatches.
Basic Hygiene – Teeth, Nails, Brows, Nose Hair
Basic hygiene is something we're all taught from a young age and the idea is super important, but there are always a few things that slip between the cracks.
For your dental hygiene, when brushing, pressing too hard onto your gums can cause gum damage so if you struggle with this, investing in an electric toothbrush might be the way to go.
For your nails, there are one or two easy steps you can add to your routine. In addition to keeping clean and even, regularly moisturizing your cuticles and dealing with quick (the skin that grows over your nails) will keep your nails healthy and attractive.
For brows and nose hair, it's perfectly fine to leave them bushy and unattended if that's the way you like it. However, for those that don't, it's extremely easy to keep them in check.
For your brows, tweezers and a small pair of scissors are all you need to keep them looking smooth. Pluck the hairs from between the brows and if you're feeling adventurous, you can also clean up the tail. Then, use the scissors to catch any flyaways.
For your nose hair, specialty hair trimmers are available, but you can also achieve the same effect with a small pair of scissors and a very steady hand.
Images by Kevin Roldan for MMSCENE