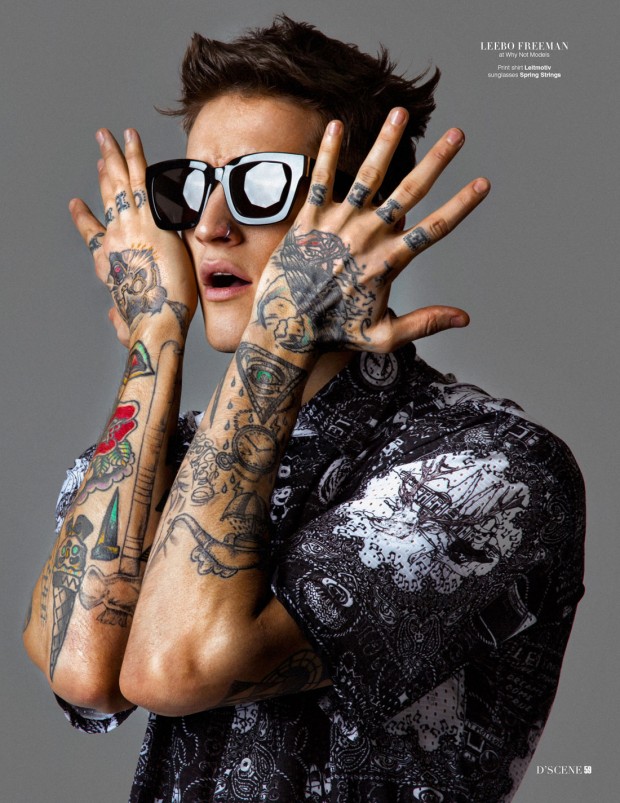 If you're looking for the best tattoo ideas for men, then you'll want to see all the most badass and cool tattoos before making your decisions. And the fact is, there are so many awesome tattoo designs to get, yet you only have limited canvas space on your body. This is where a discerning eye for detail and styling combined with a meaningful message can make all the difference.
Whether you want a full sleeve or artwork on your chest, back, forearm, shoulder or leg, here are the best tattoos to consider! Check out this guide for advice on how to choose masculine design ideas for guys who want good body art and later you can get it custom designed by a professional tattoo artist.
Read more tips put together by DSCENE Beauty Editor after the jump: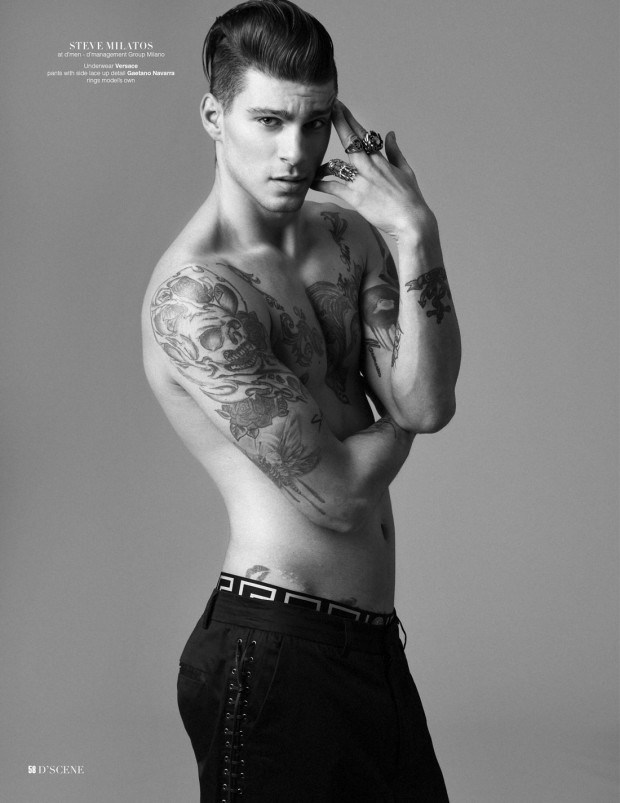 Where To Get A Tattoo
One of the first things you should consider when deciding what tattoo to get is placement. While it's ultimately down to personal preference, there are a few questions worth asking yourself before contacting a tattoo artist.
Do you want your tattoo to be visible all the time? Do you handle pain well? Are you looking for something discreet or for a big design meant to turn heads?
Depending on your answers, here are some of the most popular areas that men like to get inked.
Sleeve Tattoo
Sleeve tattoos have become immensely common in recent years, and for good reason. The arms are some of the most toned parts of a man's body, so it's natural to want to bring things to the next level by decorating them in a stylish manner. Moreover, according to MHN, almost all of the best tattoo ideas can fit here.
You can opt for intricate tattoo designs that cover the entire sleeve or focus solely on the forearm or biceps. Whichever way you go, keep in mind that sleeve tattoos are pretty high-maintenance. Like men's grooming, any tattoo requires regular care and maintenance.
Your arms are exposed to the sun more frequently, which means that tattoos may fade and require touch-ups as the years go by.
Shoulder Tattoo
The shoulder is a prime spot for tattoos, especially among men who hit the punching bag on a regular basis. If you have well-toned shoulders and want to show them off, getting a tattoo on this part of the body can be incredibly flattering.
Another benefit is you can easily hide the tattoo with a T-shirt or dress shirt that covers the entire design, which won't always apply to full-sleeve tattoos.
Back Tattoo
The back is another excellent spot for tattoos. It's usually covered, so you don't have to worry about UV lights fading the design over time.
Moreover, the back tends to hold up well as aging occurs unlike, say, the abdomen. An abdomen tattoo can stretch if you gain weight and look distorted. That won't happen with a back tattoo.
Chest Tattoo
Chest tattoos are often big and intricate, as the area allows for a more generous display. Plus, if you want to look tough, a chest tattoo will definitely come in handy.
However, keep in mind that chest tattoos can hurt more than arm or leg tattoos, since we're talking about a more tender area. This is especially true for the collarbone.
On the same note, since the chest is usually covered by clothes, the tattoo will be well-protected from the sun, which makes it a low-maintenance option.
Leg Tattoo
Finally, leg tattoos can help you stand out from the crowd, since they are less common. They also don't hurt as much, but are more exposed to sunlight, so you might need to touch them up in the future.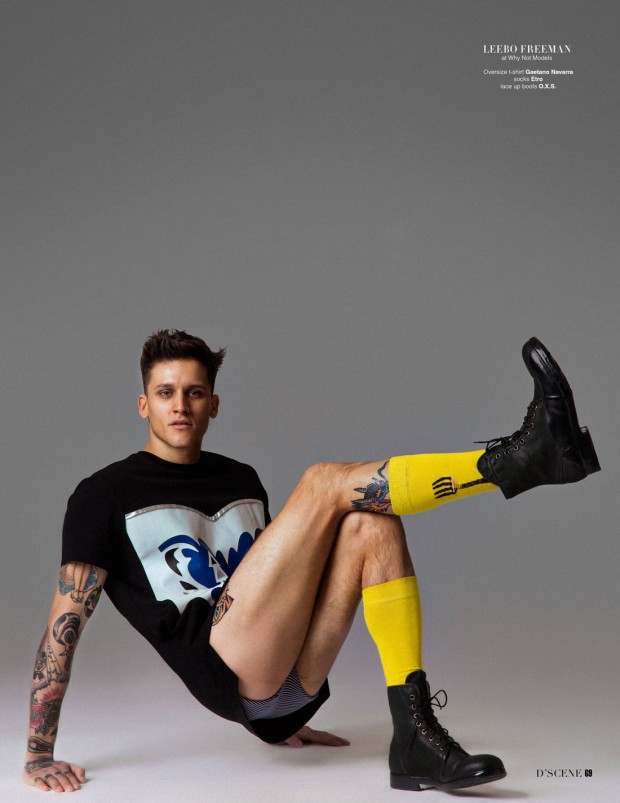 Best Tattoo Designs
There are endless designs available for men's tattoos, so you can easily find something to suit your style and personality. You can even come up with your own design and work closely with the artist to make sure the end result will look exactly how you're picturing it.
There are plenty of tattoo ideas for men to choose from – skull, dragon, family, cross, angel, warriors, demons, lions, gods, quotes, tribal art, to only name a few. At the end of the day, you need to pick something that is both meaningful and aesthetically-pleasing to you.
Tattoos come in many shapes and forms. Some are black and white, others employ color in a very effective manner. Some are large and complicated, others discreet and simple. When deciding on a certain design, consider what you want the tattoo to remind you of or what you want it to say to the rest of the world.
For instance, getting a skull tattoo on your hand can seem like a cool idea, but you may end up feeling differently in a few years when you're picking up your kids from school. The same goes for tattooing your partner's name on a prominent part of your body – maybe don't do it after you've been together for only a couple of weeks.
Another thing to keep in mind when choosing a design is that trends may come and go, but your tattoo will be forever. That means that choosing a design that is all the rage nowadays but doesn't really speak to you in a deeper way is not recommended.
Ideally, you would set on a certain design and then wait for at least a couple of months before contacting an artist and scheduling an appointment, to see if your preference changes.
How To Get A Tattoo
Once you've picked a design and placement, all that's left is to actually get inked.
Find A Good Artist
The first step is to find a reputable tattoo artist with a good track record. That means doing some research by asking around about different artists in your area and looking up online reviews. Checking out the artist's portfolio is also a must. While you're browsing, ask yourself this: does their work make you excited or inspired about your future tattoo? If the answer is yes, you're on the right track. Otherwise, you should keep looking.
Consult Your Artist
If you already have your eye on a certain artist, it's good to pay them a visit before scheduling an appointment. That way, you can check out the hygiene standard of the artist and the studio in person and chat with them for a few minutes to figure out if you are comfortable with having them around.
This is especially important if you're planning to get a large sleeve or back design that entails hours of work. The pain associated with getting a tattoo is uncomfortable enough – you shouldn't have to endure endless small talk at the same time.
How To Take Care of Your Tattoo
After your tattoo is done, expect some minor bleeding. The artist will clean the area and cover it with a sterile bandage, as well as advise you on proper care.
That usually involves applying a small amount of antibacterial ointment to the tattoo on a regular basis until it's healed. Healing time varies depending on area, person, and size of the tattoo. Make sure you ask the artist any questions that cross your mind, so you can have all the information required to make sure that the tattoo will heal properly and keep its fresh look for years to come.
As long as you take into consideration the tips above, you should be off to a great start.
Images captured for DSCENE Magazine with top models by Igor Cvoro for SCENE Magazine