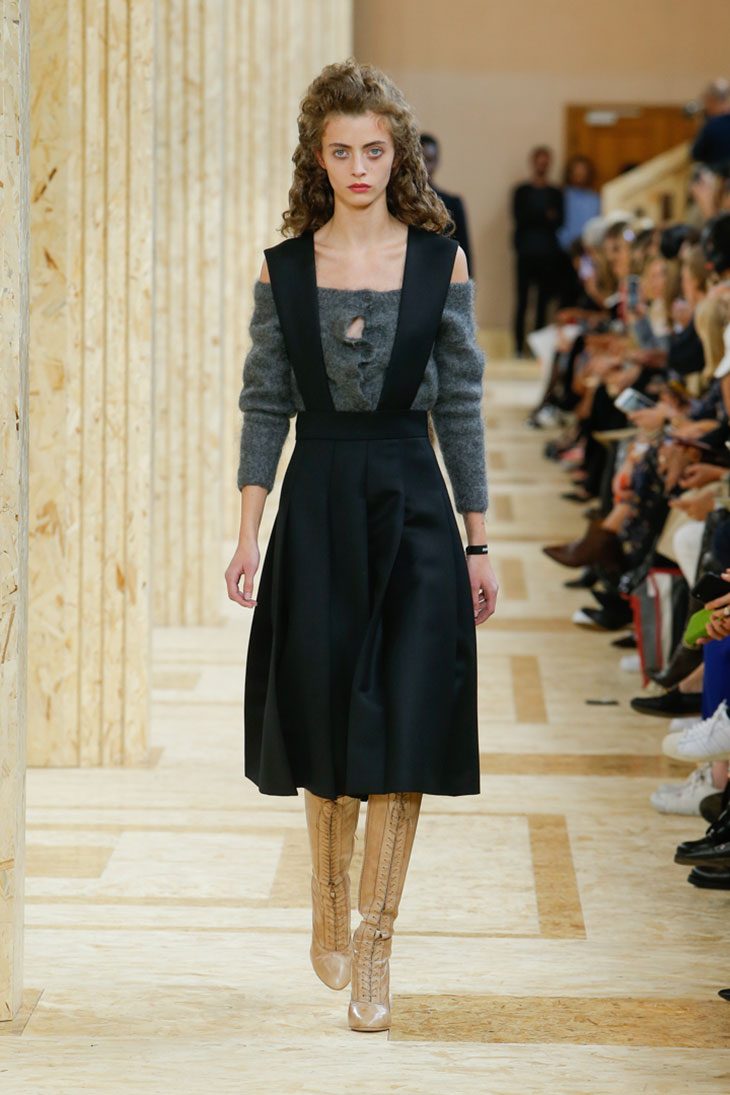 Miuccia Prada presented Miu Miu's Spring Summer 2020 collection on on the last day of the recently finished Paris Fashion Week.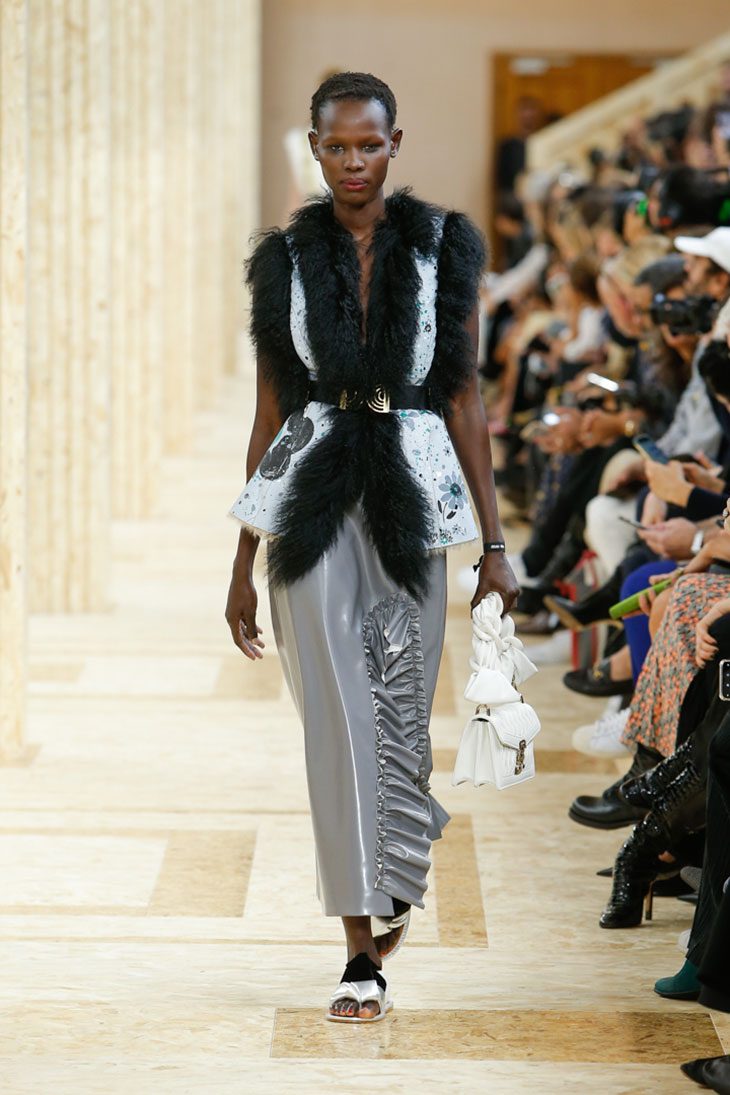 The collection is conceived as a dialogue between the wearer and her clothes, a proposal of fashion as a process.
There is a provocation in the juxtaposition of unfamiliar concepts, unlikely couplings. Extremes of simplicity and complexity, the precious and the raw, minimal versus maximal, are combined at liberty. A new aesthetic is found through the undone, through the free. – from Miu Miu
In contrast with the innocence and directness of these ideas, shapes are sophisticated. Silhouettes are severe, unadorned and pure, drawing on uniform and workwear references – pinafores, aprons, sleeveless cocoon coats, precisely tailored. Their austerity permits extravagance on the surface, weighting these two diametric extremes, an inherent attraction of opposites.