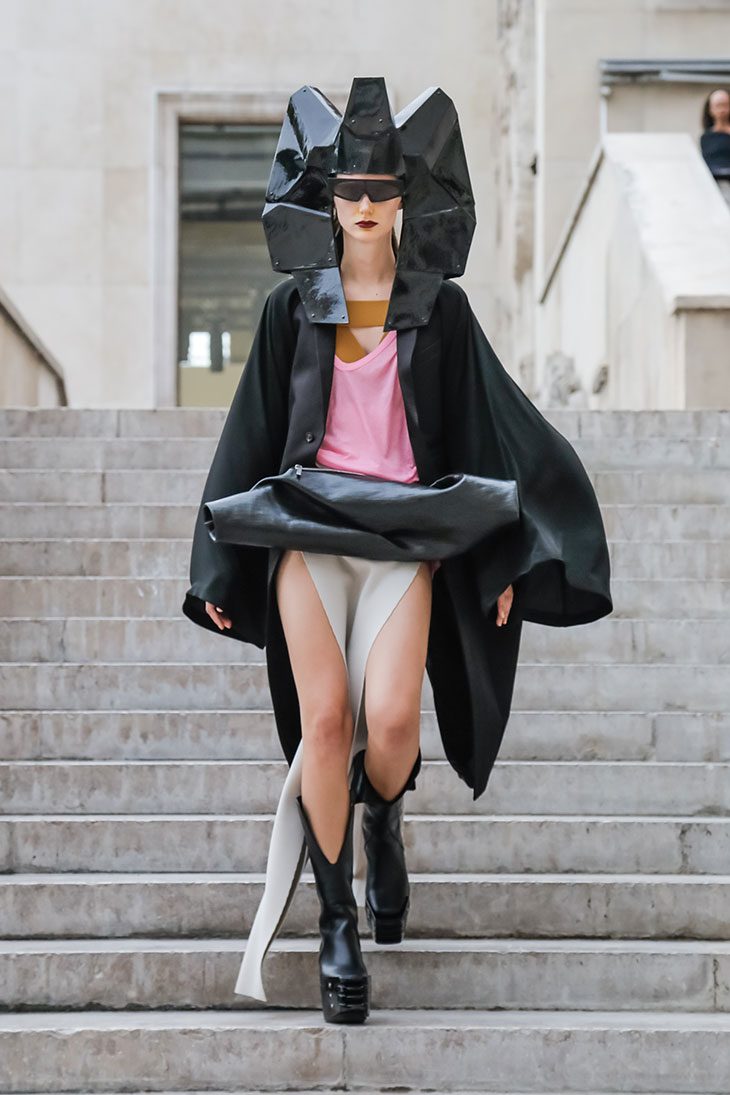 Rick Owens presented Spring Summer 2020 collection on Thursday, September 26th, during the recently wrapped up Paris Fashion Week. Named after Owens' grandmother's maiden name, Tecuatl, the collection explores designer's south-of-the-border roots.
I never really explored my mexican-ness but the debate over a border wall made me more conscious of who i would be separated from. – explained the designer.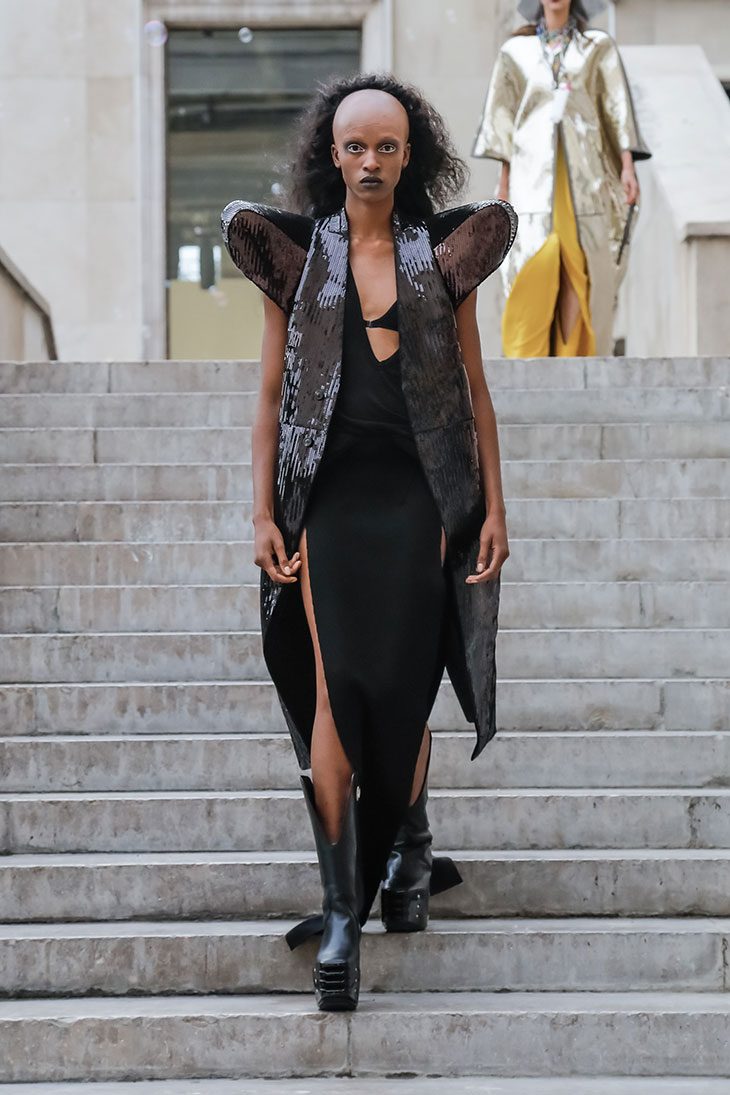 The designer defined the collection as a 'stoic Bauhaus Aztec priestesses in an Art Deco Valhalla filled with bubbles animated by fantasia era Disney'
Linear motifs used in shoulder straps on dresses and mega-lacing on duchesse bomber are inspired by Josef and Anni Albers' exploration of archaeological sites in Mexico and their reductive modernism applied to pyramids and hieroglyphics.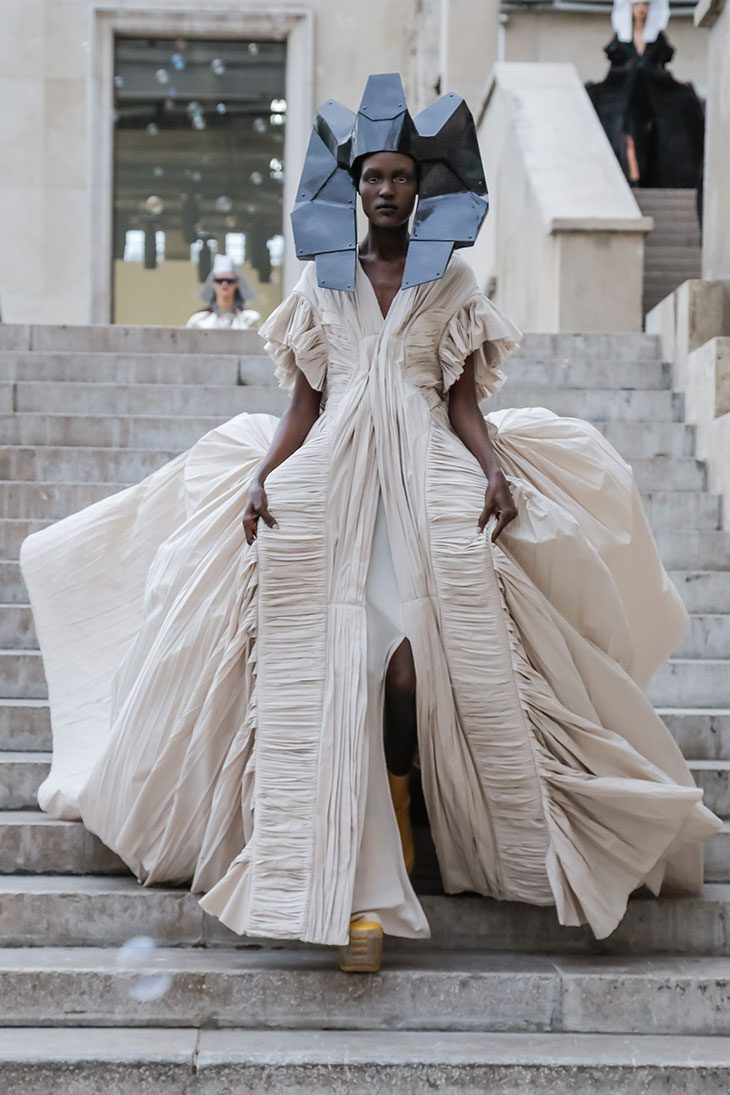 © OWENSCORP
The models are wearing metallic alien Aztec crowns that look like they came from a Fritz Lang movie, made by Wintercroft mask artisans.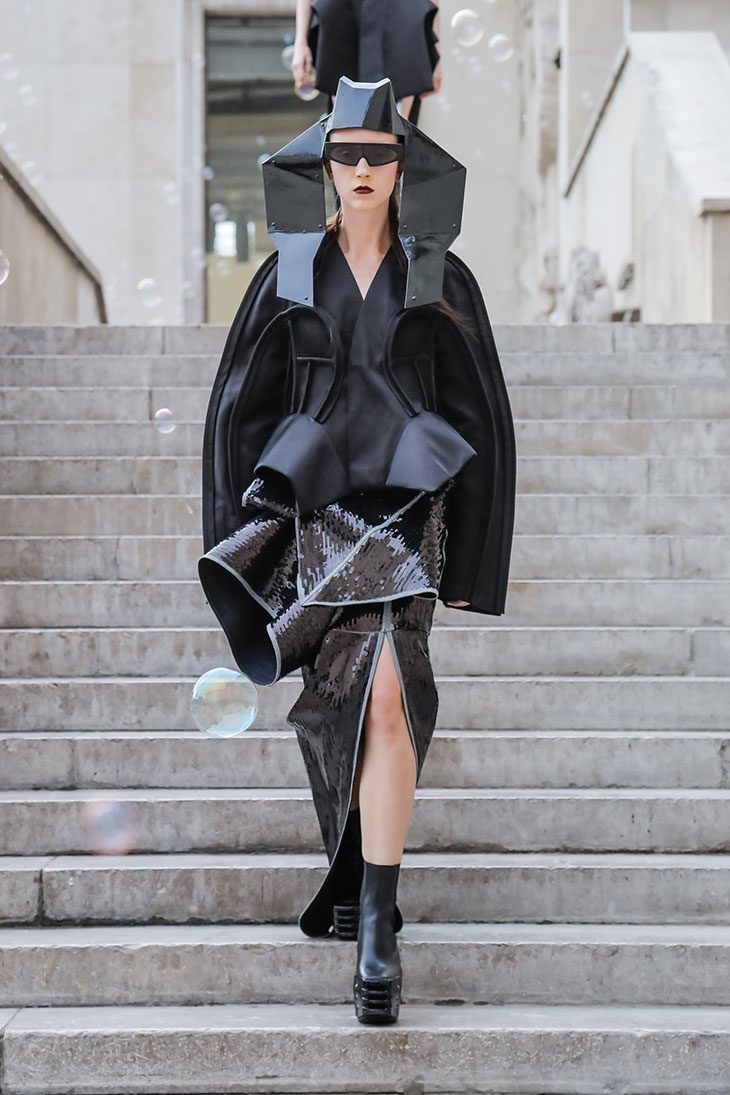 The strong hues of pink, yellow, white, black, red are inspired by Luis Barragán's poetic imagination, where color plays a significant role.