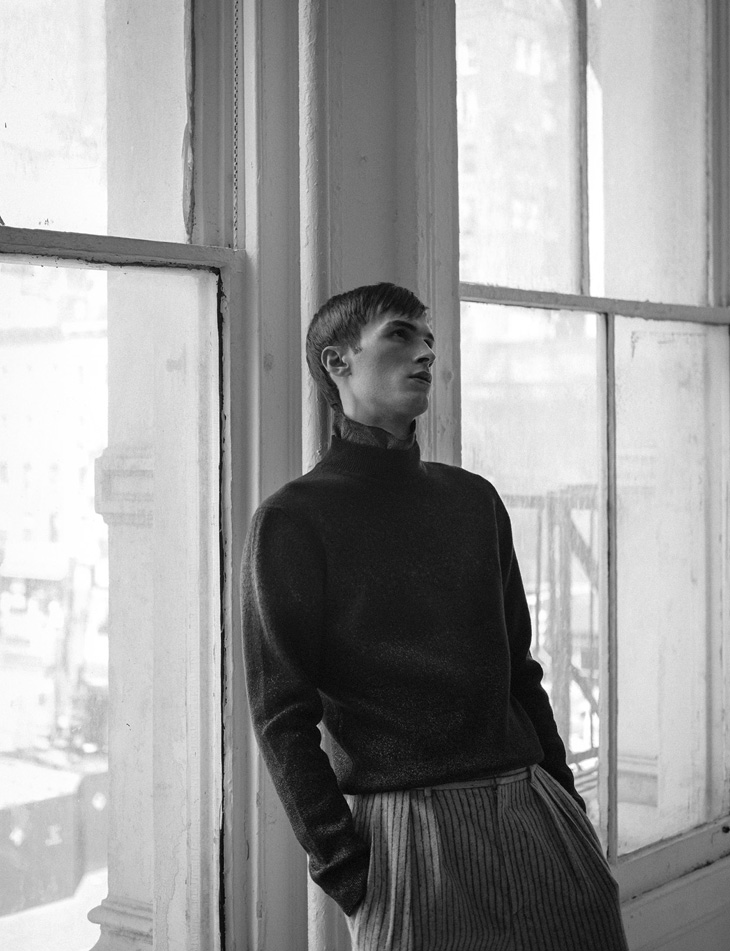 Once the Men's Fashion Week ended, the trends for 2020 began to surface on the streets. From elegant suits to casual jeans and a myriad of other new elements that flatter everyone's preferences, there's something for every man out there.
Read more after the jump:
Oversized blazers
Oversized clothing articles are a hot trend in women's fashion, but the last Men's Fashion Week introduced oversized blazers into men's wardrobe. These blazers take every men's outfit back to the '80s and put a twist to any classic look.
It's simple to find an oversized jacket, you only need to buy your favourite model a few sizes larger. The model doesn't actually matter, you choose if you prefer a uni colour or if you like patterns. If the massive blazer isn't something you would wear at a business meeting, you can go with one slightly bigger than the usual fit style you would wear. Pair it with a shirt and jeans and you'll turn heads when walking on the streets.
Relaxed suiting
Only because you have to wear a suit for business meetings, it doesn't mean you need to wear a tight fit one. Relaxed suits are the next trend in men's fashion and entrepreneurs are adopting it fast because it helps them feel comfortable during summer. Some choose a subtle oversized suit while others go over the top and opt for a relaxed one in a bold colour.
If you prefer a suit in a nude colour, you can pair it with a black shirt and eye-catching shirt buttons that make you stand out. When wearing relaxed suits with white T-shirts and sneakers, you should keep the blazer buttoned up. Forget about the office shirt when you opt for a relaxed outfit because it will make you look like you're in your grandfather's clothes. And you can be, as long as you pair them with modern elements.
High waisted trousers
You may be wondering why the Jonas Brothers have started to sport high waisted trousers in their videos and during concerts. Nick Jonas especially has started to like this trend, and he rocks it both on the street and on scene. He beautifully matches his wife's style, Priyanka, who is a fashionista. High waisted trousers take you back to the '40s, and they are a flattering style for a fit man.
When pairing them with a tucked-in T-shirt, you channel your inner Marlon Brando. To put a modern twist to the outfit, you can pair them with an open shirt. Choose the hue that better suits your skin tone.
Cuban collar shirts
Cuban collar shirts are the perfect clothing item for the man who wants to jazz up his outfit. They have short sleeves and a distinctive collar than the traditional ones, so they make a fashion statement. When pairing them with a pair of trousers in a simple colour you should go with a bold print. For printed pants, it's better to keep the model in a solid colour. During summer, these shirts are great in bright hues like green, yellow and white.
Sunglasses are mandatory for the Cuban collar shirt.
Images by Juankr for MMSCENE Magazine