Dior Men's presented Fall 2020 collection in Miami, on the night of the inauguration of Art Basel Miami Beach fair. Being known for his artistic collaborations, it is no coincidence that Dior Men's artistic director, Kim Jones took the runway show to Miami this year.
Jones invited the artist and designer Shawn Stussy to reinvent the Dior logo in a graffiti style and create new prints. Another collaboration includes a limited edition sneakers created with the iconic basketball label Jordan Brand.
View this post on Instagram
It has been really hard for me to keep this to myself for six months now… but seems after traveling all day to Miami from Paris the cat's out the bag… I opened my phone to see that word is out… Kim has brought me out of retirement to work with him and his Dior family on fall 2020… I gotta say here now how good a vibe and how natural this project has felt for me before this thing breaks in a day or so… no matter what goes down I want to thank the whole crew over there for taking me in and making me feel welcomed… now I am just going to enjoy the next couple days and watch it unfold. – said Stussy via his official Instagram profile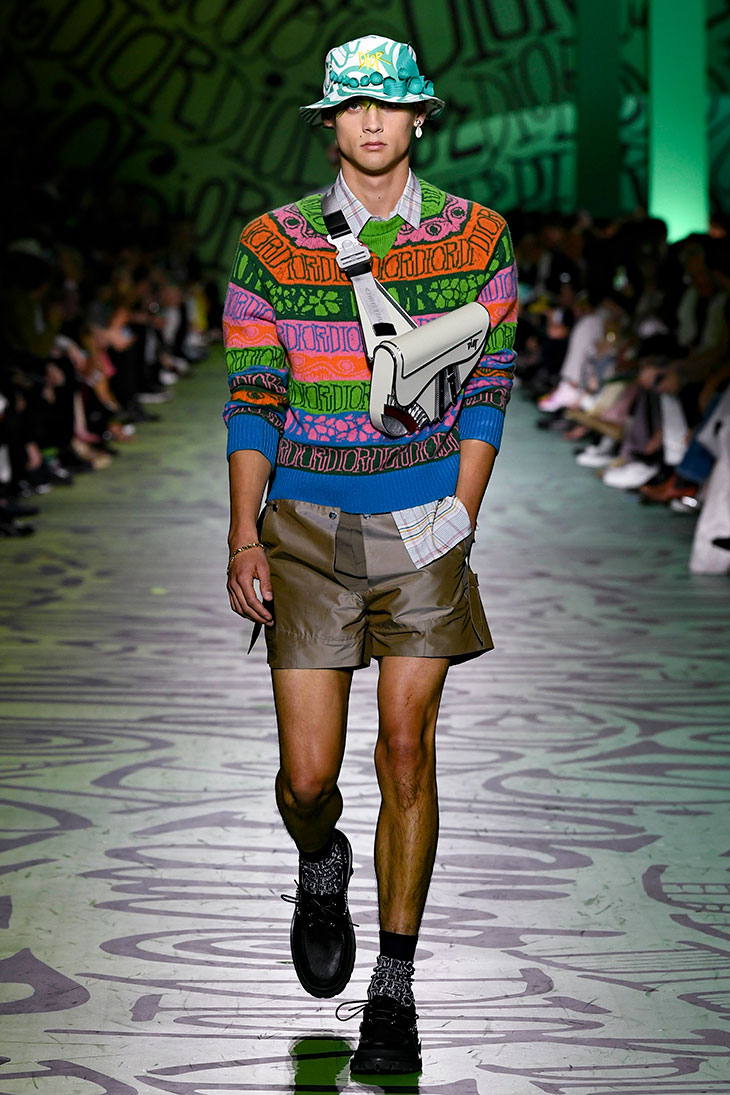 Courtesy of © Dior
For the Fall 2020, Kim Jones was inspired by Christian Dior's story and visionary philosophy – The youth, vitality, the spirit of the new. Such were the founding principles of the new look Christian Dior designed in 1947, an original perspective on fashion and the world, a postwar renaissance. The couturier demonstrated his willingness to cross borders and explore new worlds, such as the American continent.
The collection combines the haute couture and the house's heritage with psychedelic elements, featuring embroidery, beading, materials and tailoring savoir-faire, creating an aesthetic that draws on a multitude of influences.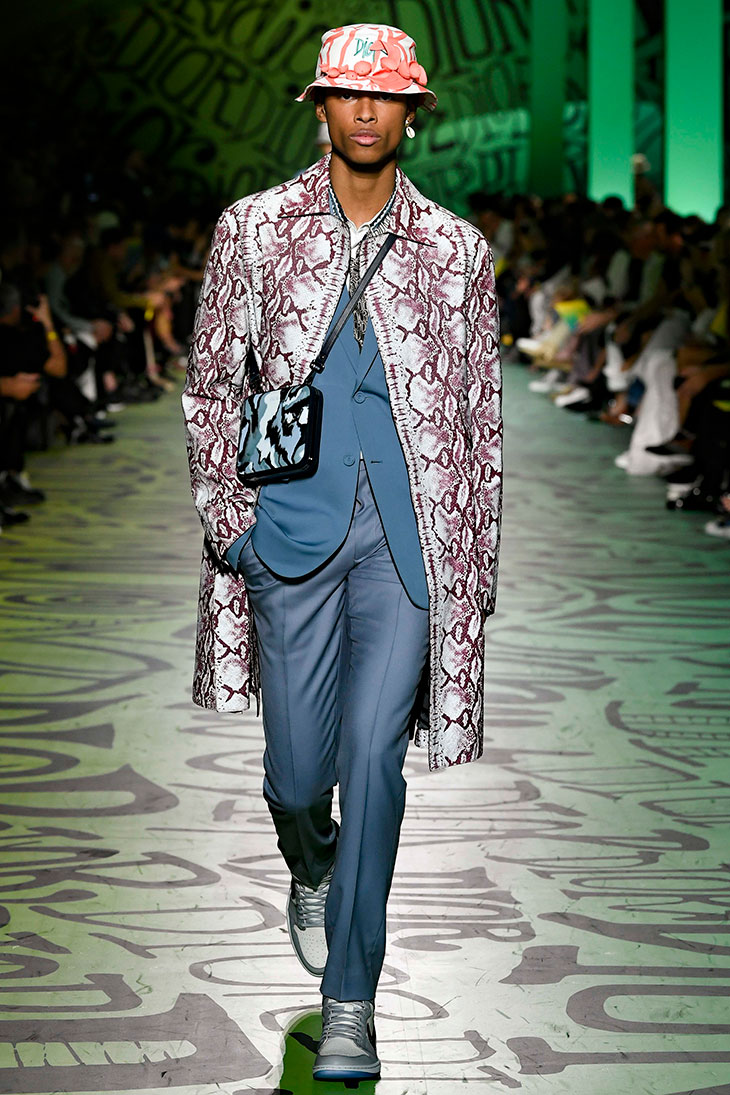 The silhouettes merge american and french identities, inventing an unexpected harmonies. Intense,bright colours, floral motifs, python prints, checks and stripes are the central motif of the collection.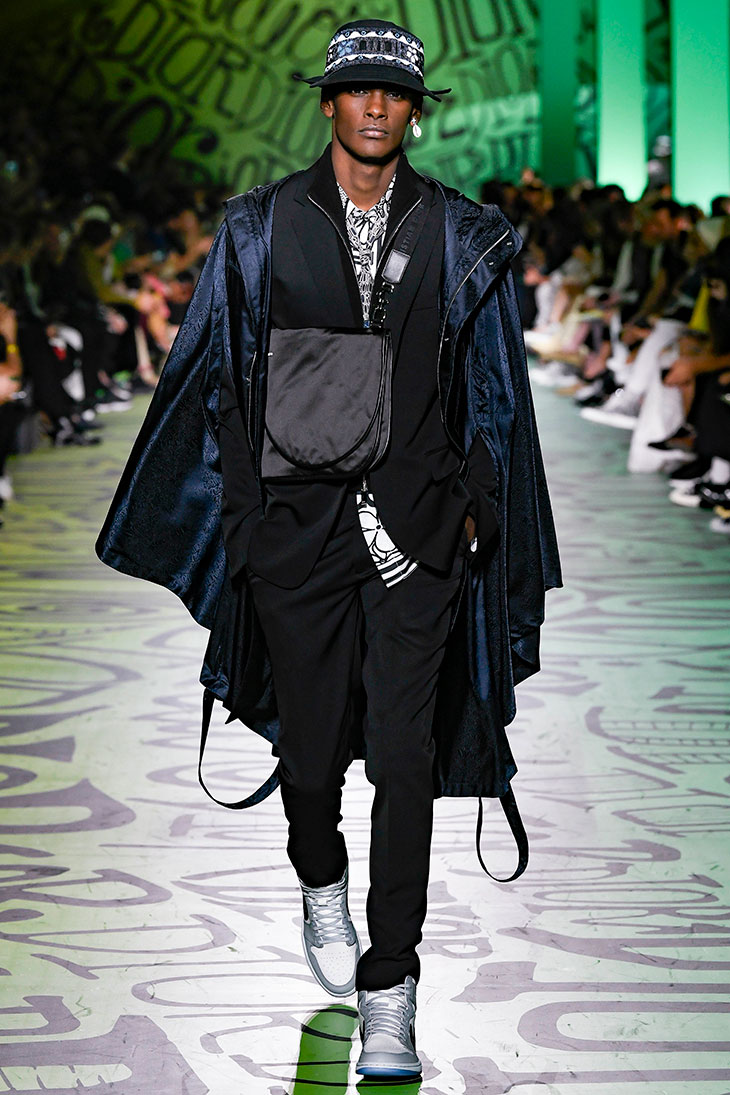 The key pieces include fluid jackets in tropical wools, limited-edition metal version of the saddlebag, as well as the french berets and bob hats, designed by Dior's milliner, Stephen Jones.
Dior Men's Fall 2020 show space was transformed into an abstract barrel wave lit by a sunset and tagged with myriad iterations of the letters in "Dior"