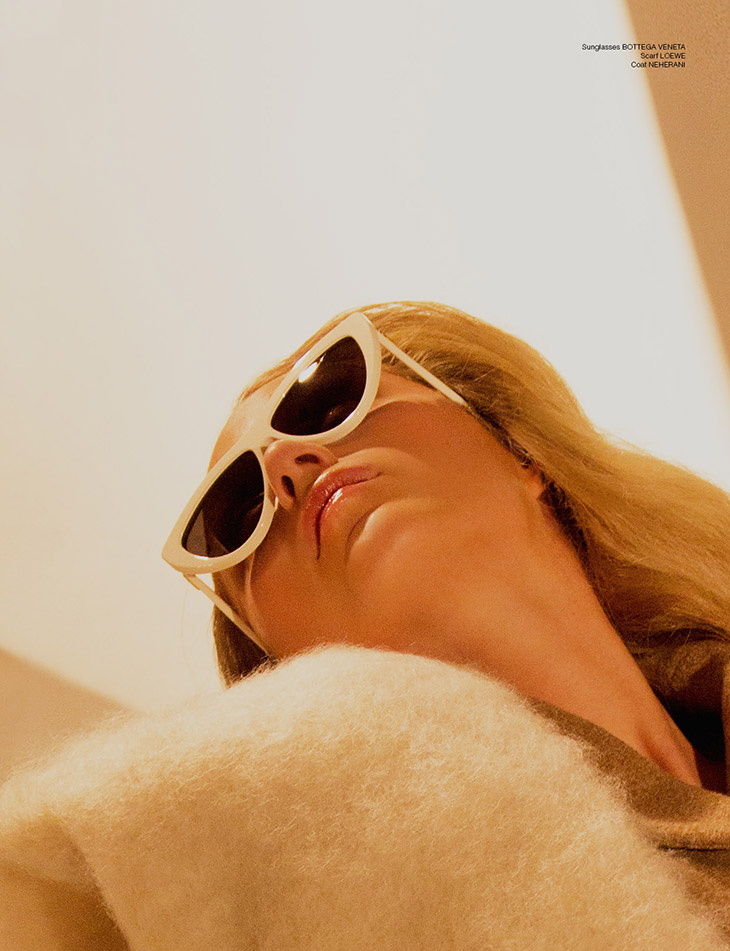 Elfie Reigate, made her model career debut by walking in the Alexander McQueen Spring Summer 2017 show. She currently has editorials for the pages of British Vogue, Vogue Italia, ES, Self Service, Numéro Paris, LOVE and AnOther to her name. Not to forget this season's cover of our DSCENE Magazine.
Reigate was the first model signed to Kate Moss' model agency, and in addition to her editorial work she took campaigns for labels such as Burberry and Reserved. In addition to catwalks for brands such as McQueen, Burberry, Richard Quinn, Simone Rocha, Preen and Chalayan there will certainly be more because she has a presence and confidence ready to takeover the industry.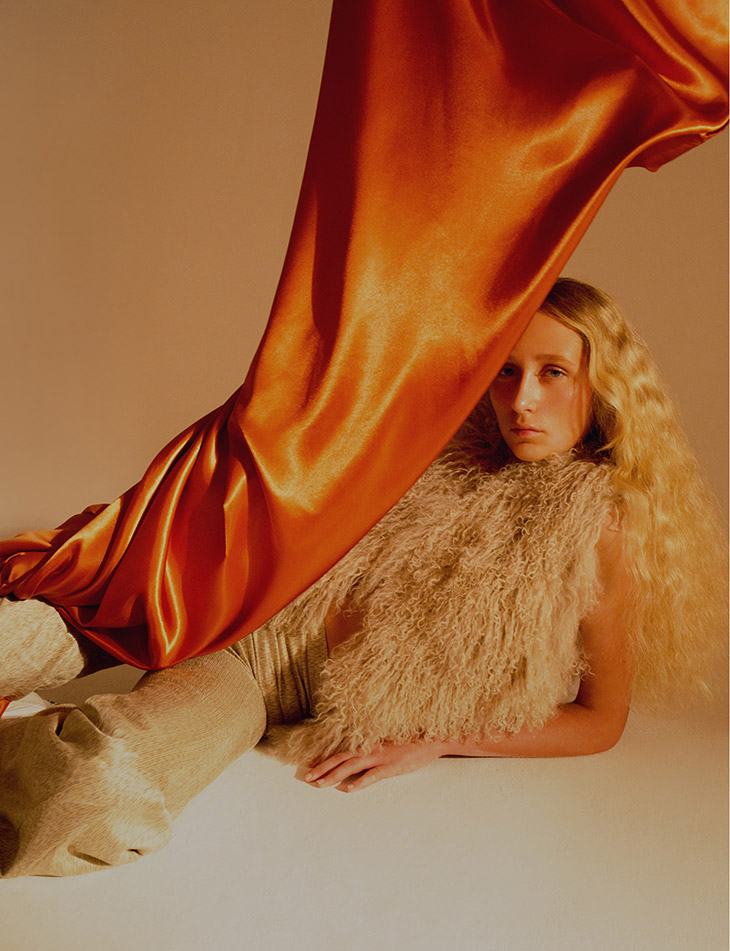 You were the first model signed to the Kate Moss Agency. Did you consider modelling before that?
I never really considered modelling before I joined KMA. I did a couple of things when I was younger but couldn't really think of life beyond school!
When did you know you wanted to pursue a modelling career?
When I joined KMA that's when I really started to enjoy modelling. I think that's when I knew I wanted to give it a proper go.
We are sure you already knew more than enough about the modelling industry, but when you started working did anything surprise you? What's your experience in the fashion industry?
I had basically grown up in the fashion industry. My mum used to model, my step mum works in fashion and Kate is my godmother – there weren't many surprises! My experience of the industry did change however when I got older – I started making my own relationships with people which I really enjoy, there are lots of cool people in fashion.
You started your career with an exclusive appearance in the Alexander McQueen show. An impressive start – Were you nervous at all?
SO NERVOUS! I think every model is convinced they are somehow going to fall over and break their leg during their first ever show. It's really not that difficult, you just walk but somehow even that seems really difficult.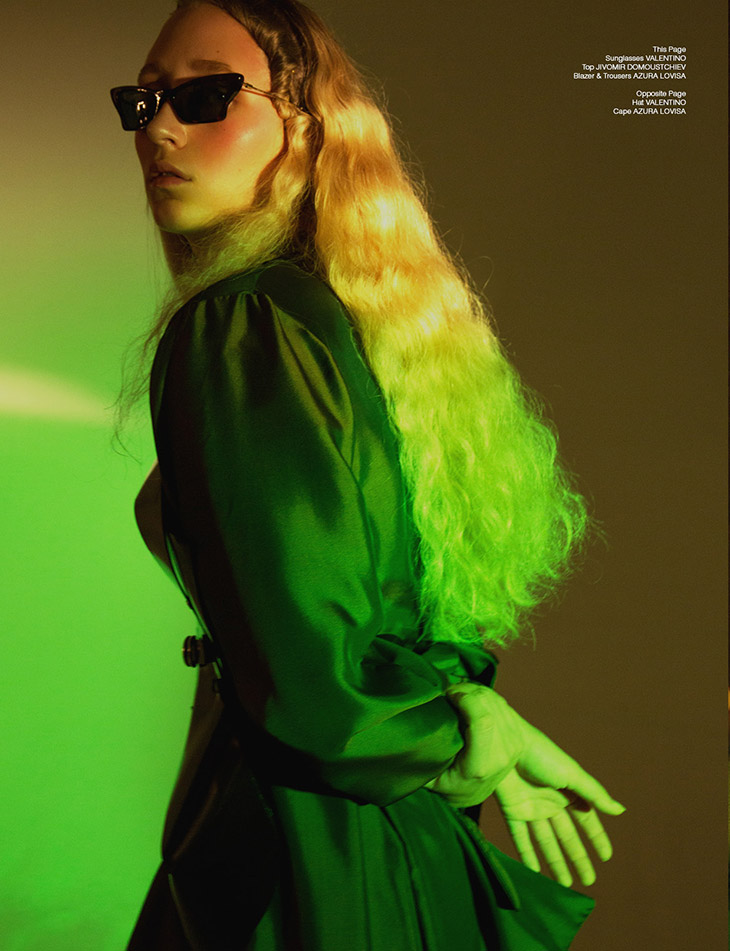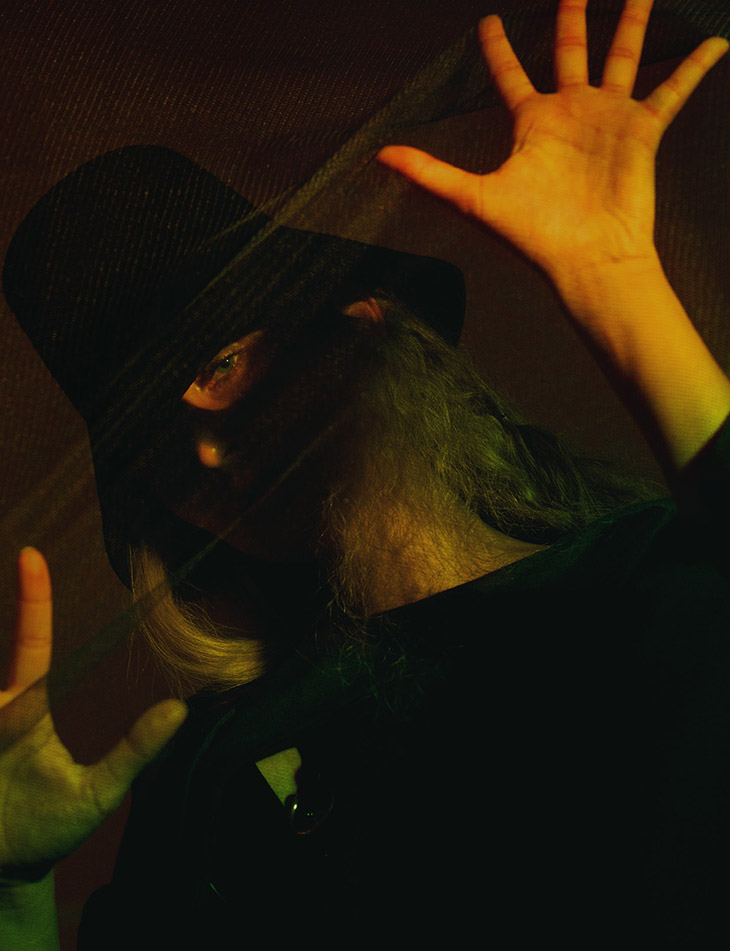 You were featured in two consecutive Burberry campaigns. How was that experience for you?
It was a great experience. Loved everyone on set and made some great friends.
What are the projects you enjoyed working on the most, and the ones that were most challenging so far?
There was a very special shoot in Cornwall a year or two ago for Alexandra Schulman's last edition of British Vogue. It was freezing but the weather was so beautiful and stormy.
What is your greatest strength as a model?
I've always been quite resilient; if a job doesn't happen or doesn't work it's important not to take it personally.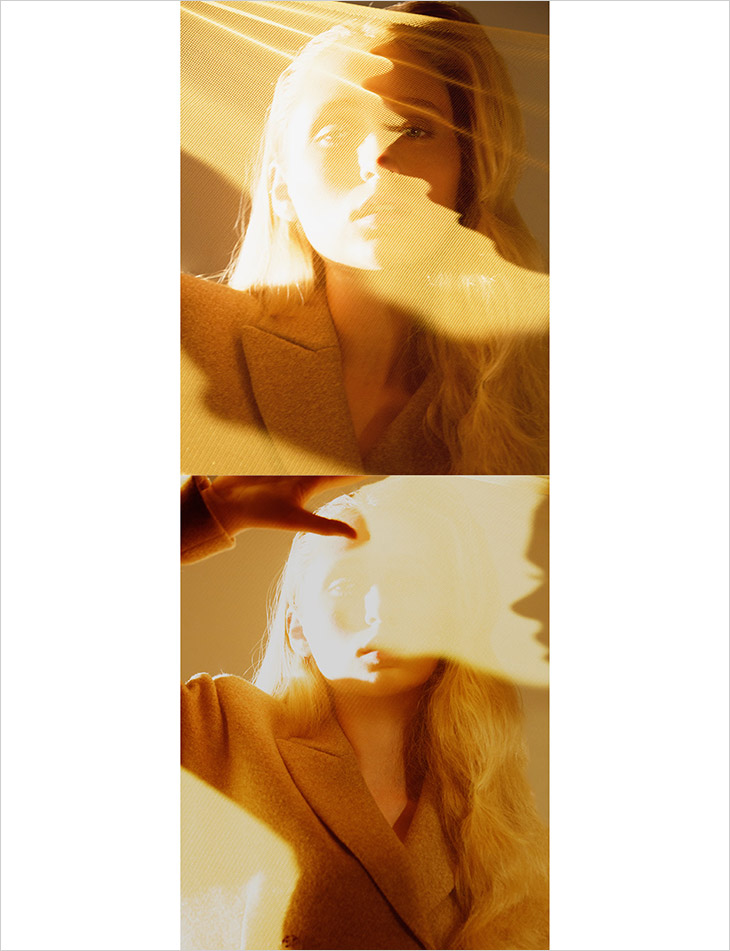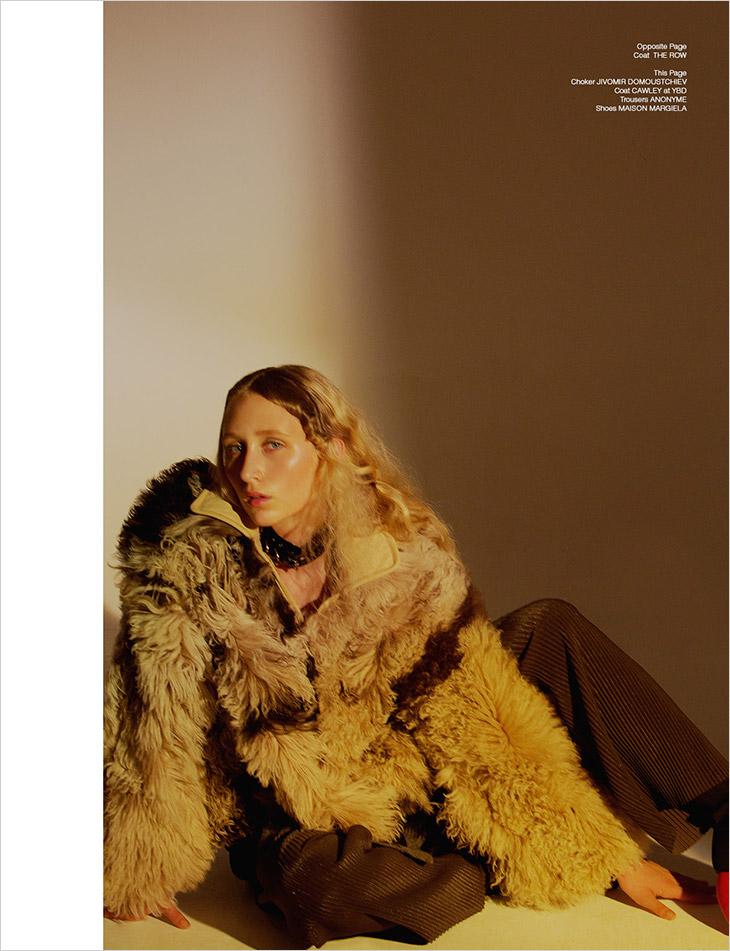 What's the best work advice you got from your mum?
How to walk in heels… It took me a good few months to learn but my mum helped me out a lot before my first shows.
There are a lot of amazing supermodels from the UK. From Naomi, Stella Tennant and Kate Moss, to Cara Delevingne. What do you think makes British girls so unique?
I think we have a good attitude for it. We work hard and a good sense of humour. Stiff upper lip and all that.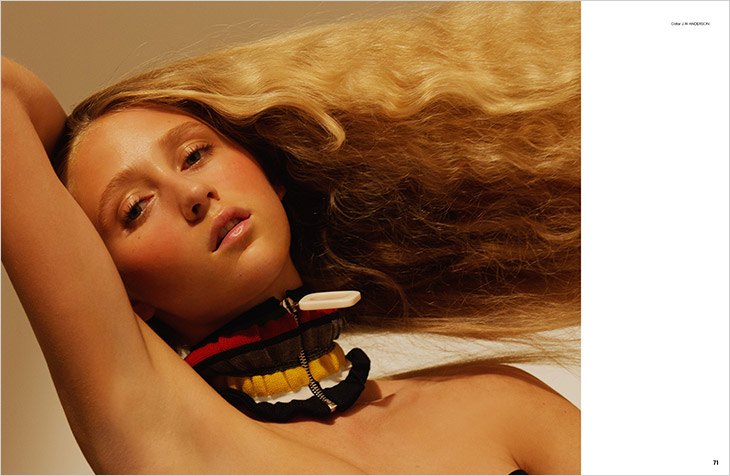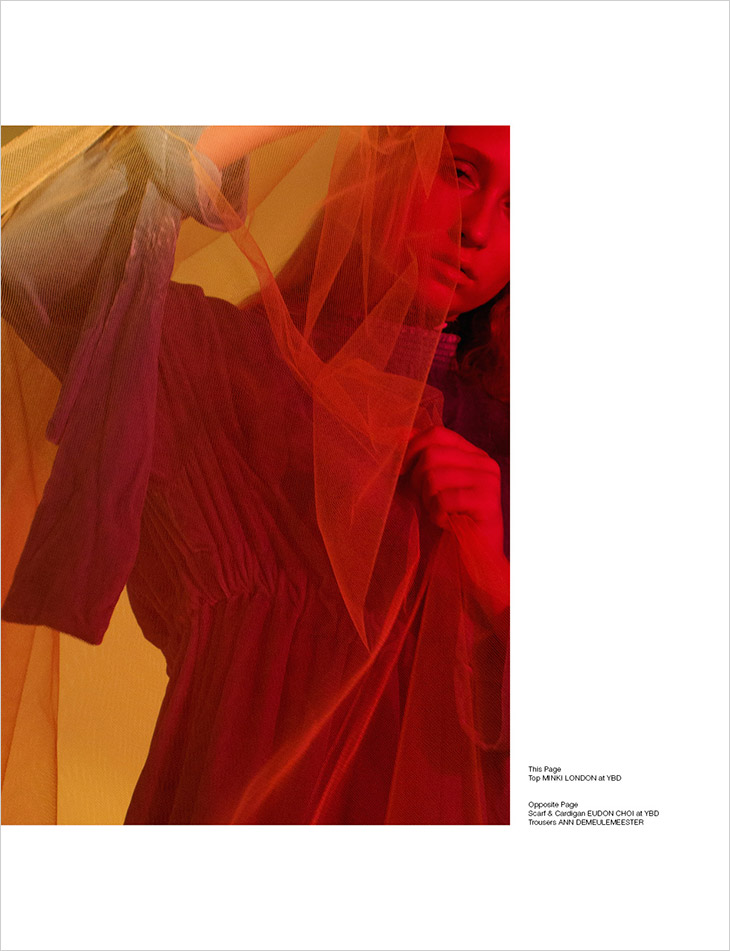 How would you describe your personal style? Who are your go-to designers?
Quite eclectic and boyish. I like bright colours and unusual textures but I'll always have a very special place for my trackies and trainers. I'm loving Aries at the moment.
What is your favourite trend at the moment?
Crocs!
What would you never wear?
Anything latex – I HATE IT. Anytime there's a latex look on set it always takes ages to get into!
What is your beauty secret?
Wash your face after every night out. It's always worth it.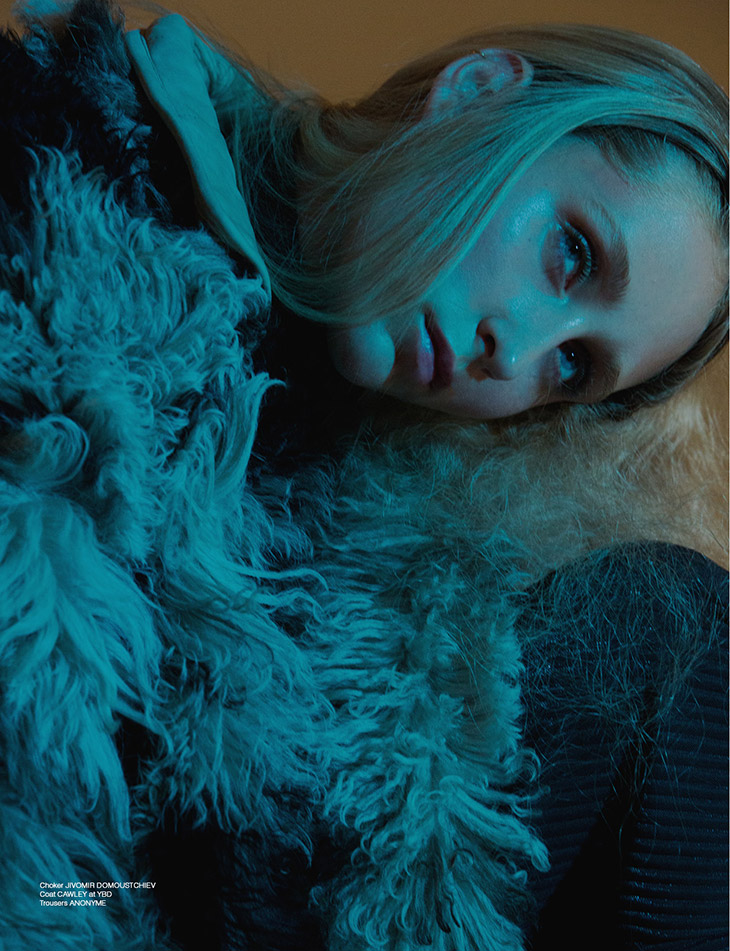 What persistent fashion myth would you like to debunk?
You can wear socks and sandals.
If a movie was made about your life, what genre would it be, and who would play you?
I'd like it to be a Victorian period drama. Something grand like Pride and Prejudice. I think unfortunately however it'd more likely be some kind of reality TV show.
Your tip for taking the best photo?
Get a sunset – they're always a winner.
Keep up with Eflie on Instagram @elfiereigate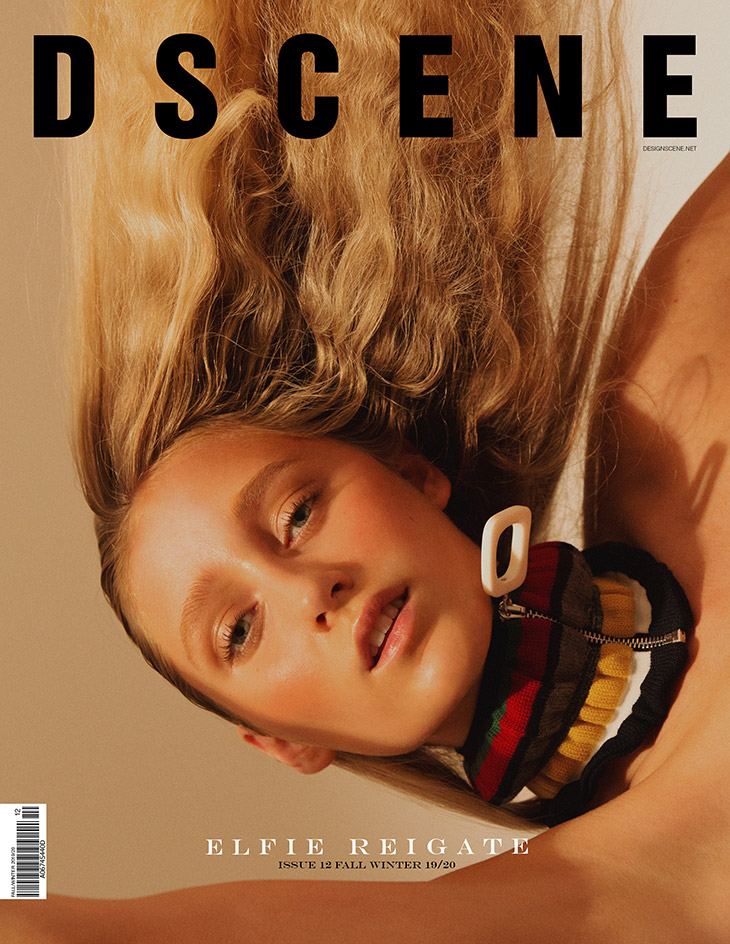 Photographer PJ LAM – www.pj-lam.com
Stylist LYLA CHENG – @lyla.cheng
Hair Stylist RYO NARUSHIMA
Makeup Artist SNOWKEI LAN
Casting Director MARINA FAIRFAX
Model ELFIE REIGATE at Kate Moss Agency
Photo assistant RAMI HASSEN
Styling assistant: ARIEL CHEN
Makeup Assistant XIWEN MAI
This story is from DSCENE Magazine Issue Twelve, available here.