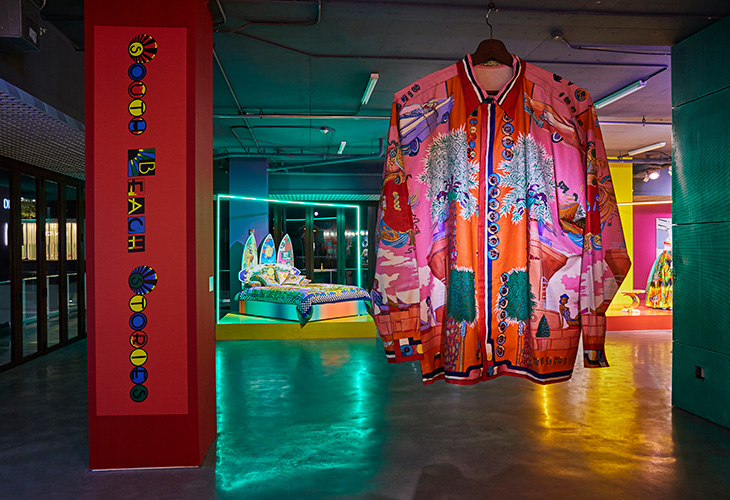 Art Basel Miami is the talk of the town and joining the festivities is the house of Versace with a striking art collaboration. For the occasion Versace has teamed up with prolific interior designer Sasha Bikoff as well as Canadian Artist Andy Dixon.
Sasha who has previously collaborated with Versace on their special furniture collection has this time referenced Versace's most memorable Miami moments. For the exhibition Bikoff has also selected a set of striking images coming from the "South Beach Stories" book. This photo book was published in 1993 by Gianni Versace spotlighting photography by Doug Ordway. For the occasion Sasha Bikoff shared:
Similar to the book, the exhibition shares the life of a family of true artists that came to this city and made such a big cultural and creative impact that is still in our minds and hearts today.
Joining Sasha for Art Basel Miami Beach and Design Miami exhibition is artist Andy Dixon. The Canadian artist has created a massive piece for the exhibition. Dixon who's known for his original take on the position of luxury in art has created a truly iconic piece for Versace's Miami exhibition. For the South Beach Story project he has created a ten by eight foot piece inspired by a Versace Miami print silk shirt. The massive piece is a true shirt replica created from acrylic paint and oil stick on canvas.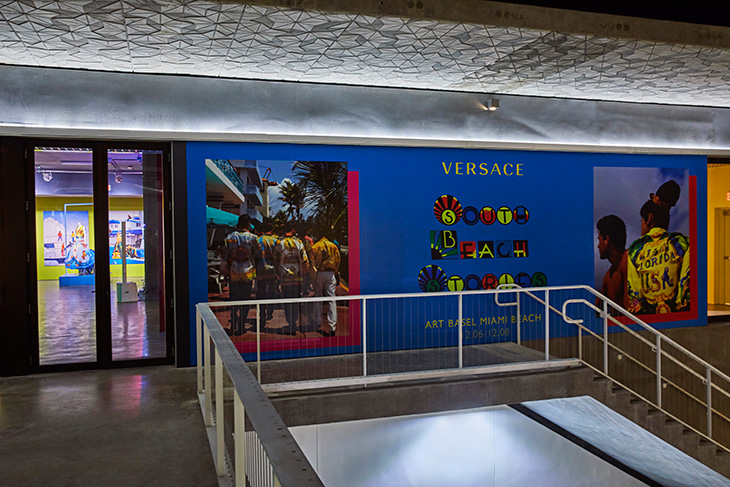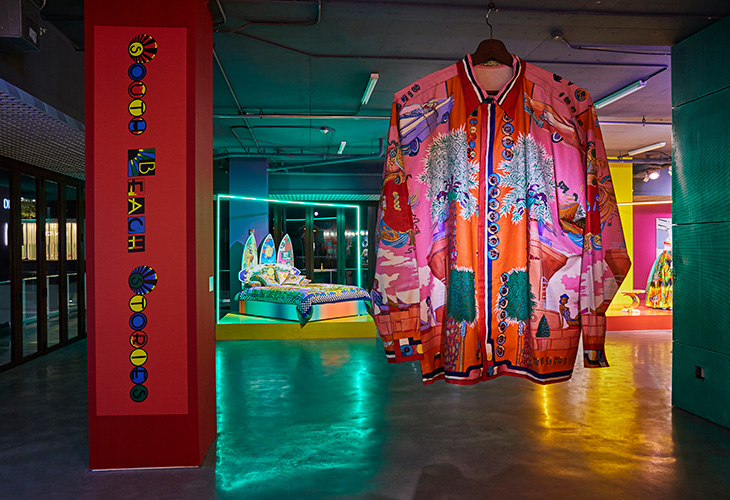 Interior designer Sasha Bikoff was inspired by early 90s collections by Gianni Versace while creating furniture pieces and linen for the Versace collection. Discover more of the Versace Furniture exhibition in Miami on our ARCHISCENE.net.
VERSACE VIRTUS BAGS BY SASHA BIKOFF
In addition Bikoff has created two limited edition handbags, available exclusively only at Versace Miami store.
In addition to the Miami inspired furniture for Vresace the Interior Designer worked on the the limited edition design of the famous Versace Virtus handbags. The designs took inspiration from Sasha's favourite buildings on the Ocean Drive. Sasha used sentiment of the signature Miami Art Deco pastel nuances such as peach, blue and seafoam green. The bags feature the emblematic Barocco V lacquered in bold green and red, taking the moment of neon lights so closely familiar to the South Beach at night.
The bags are put together in the supple nappa leather while the lining comes from the candy swirl carpet prints from Sasha Bikoff's Versace Fuori Salone Exhibition. Home and beach accessories from this collection are to hit the shelves at Versace boutique in Miami.
SHOP SPOTLIGHT VERSACE VIRTUS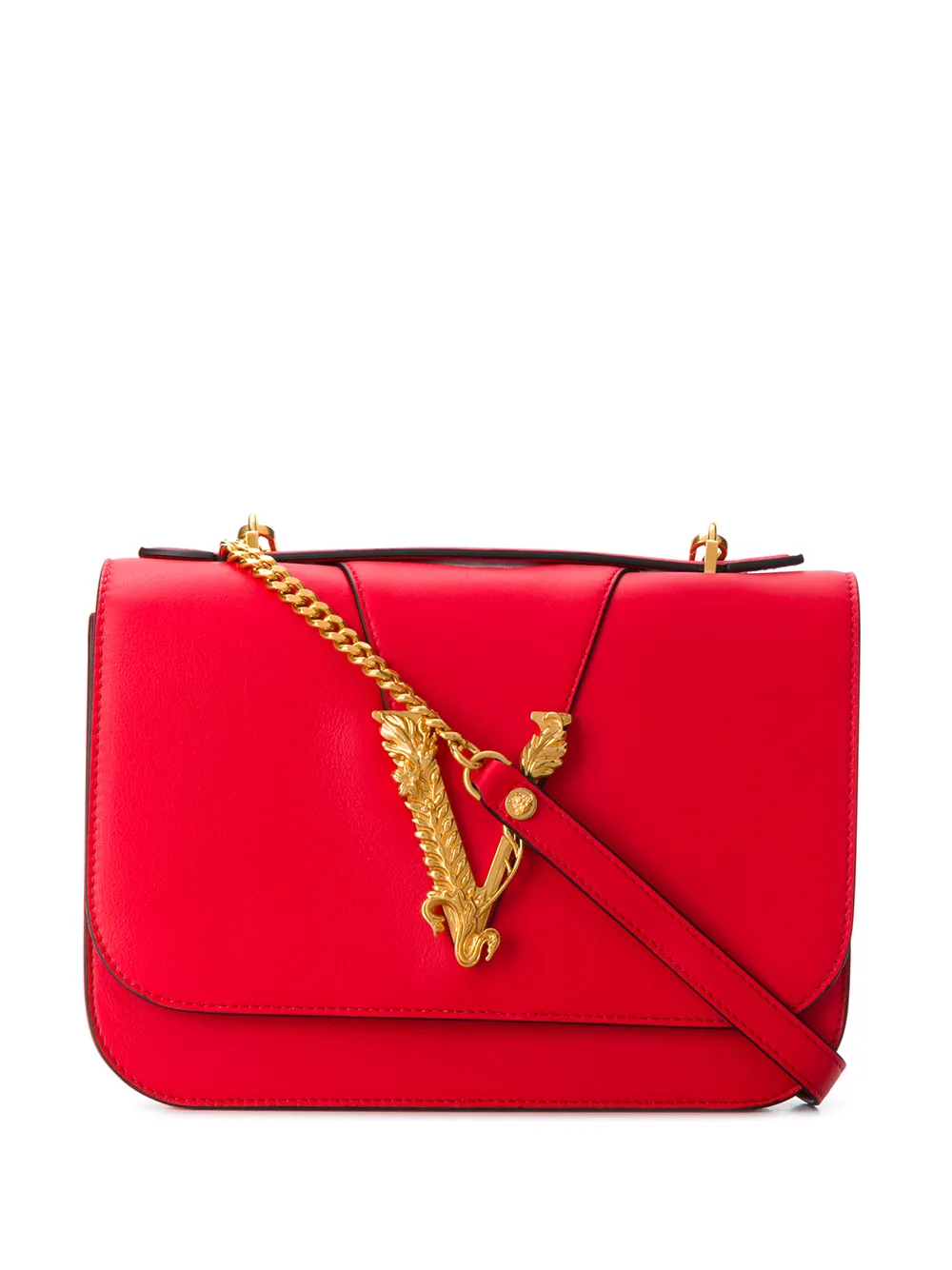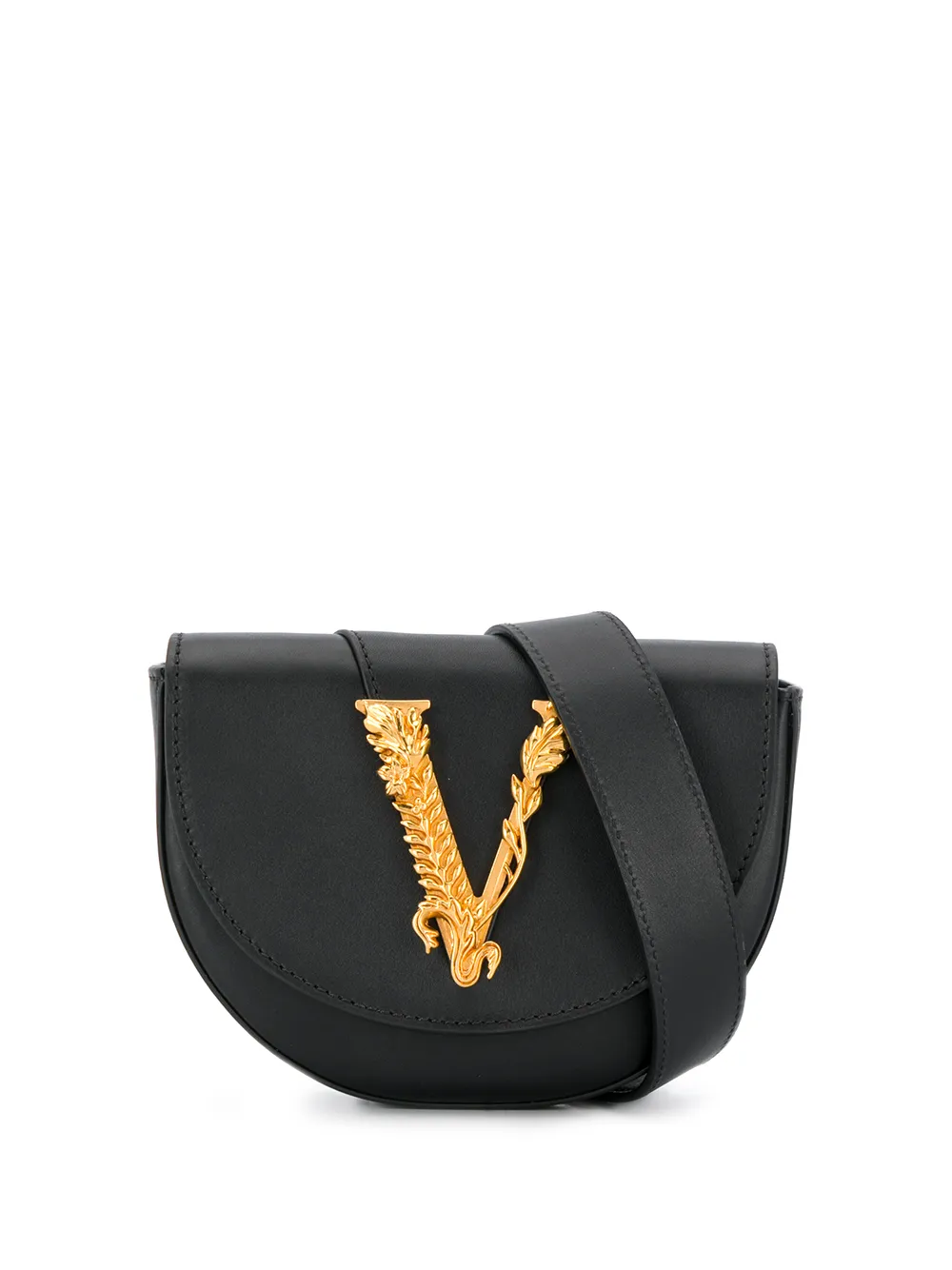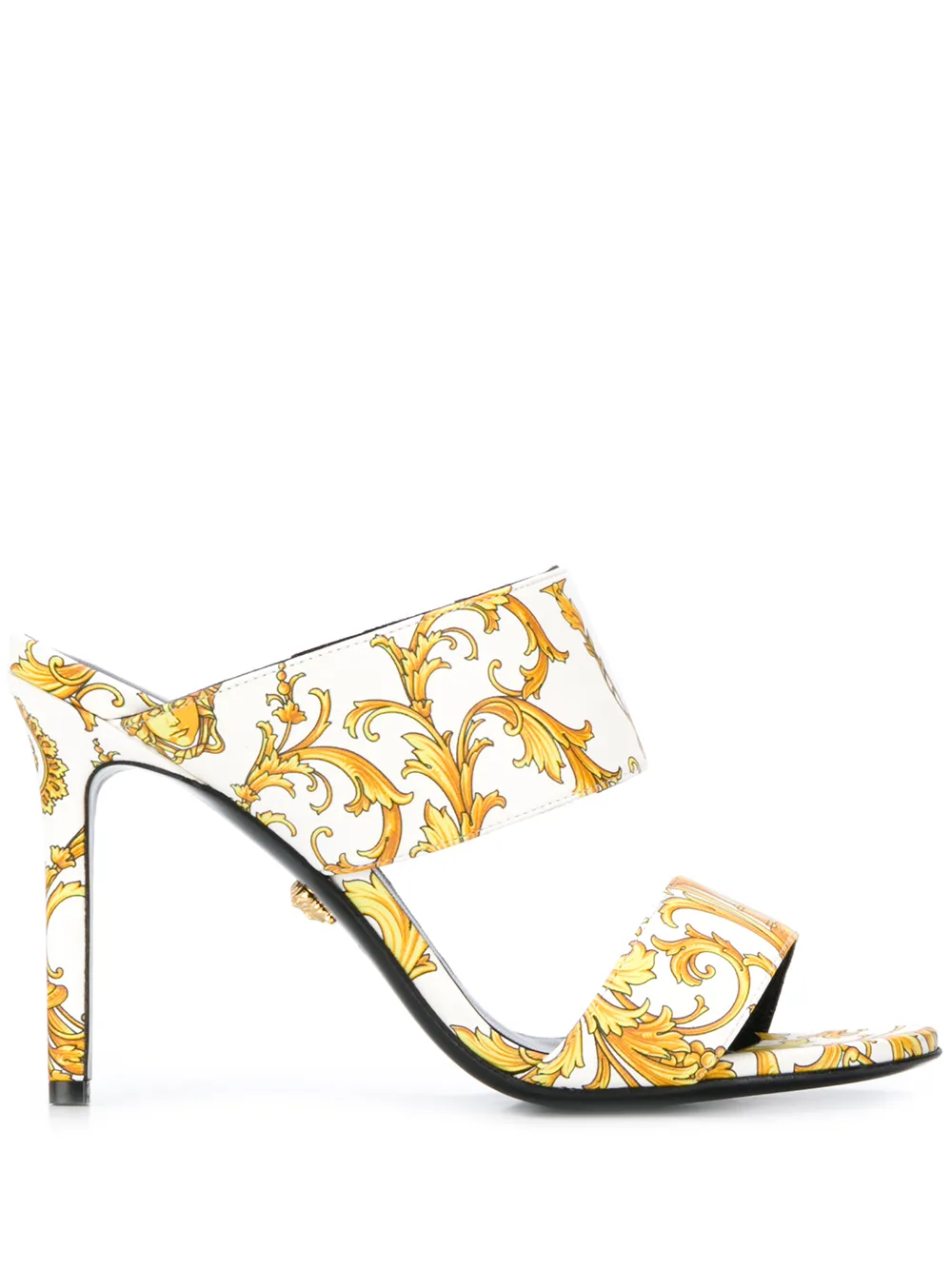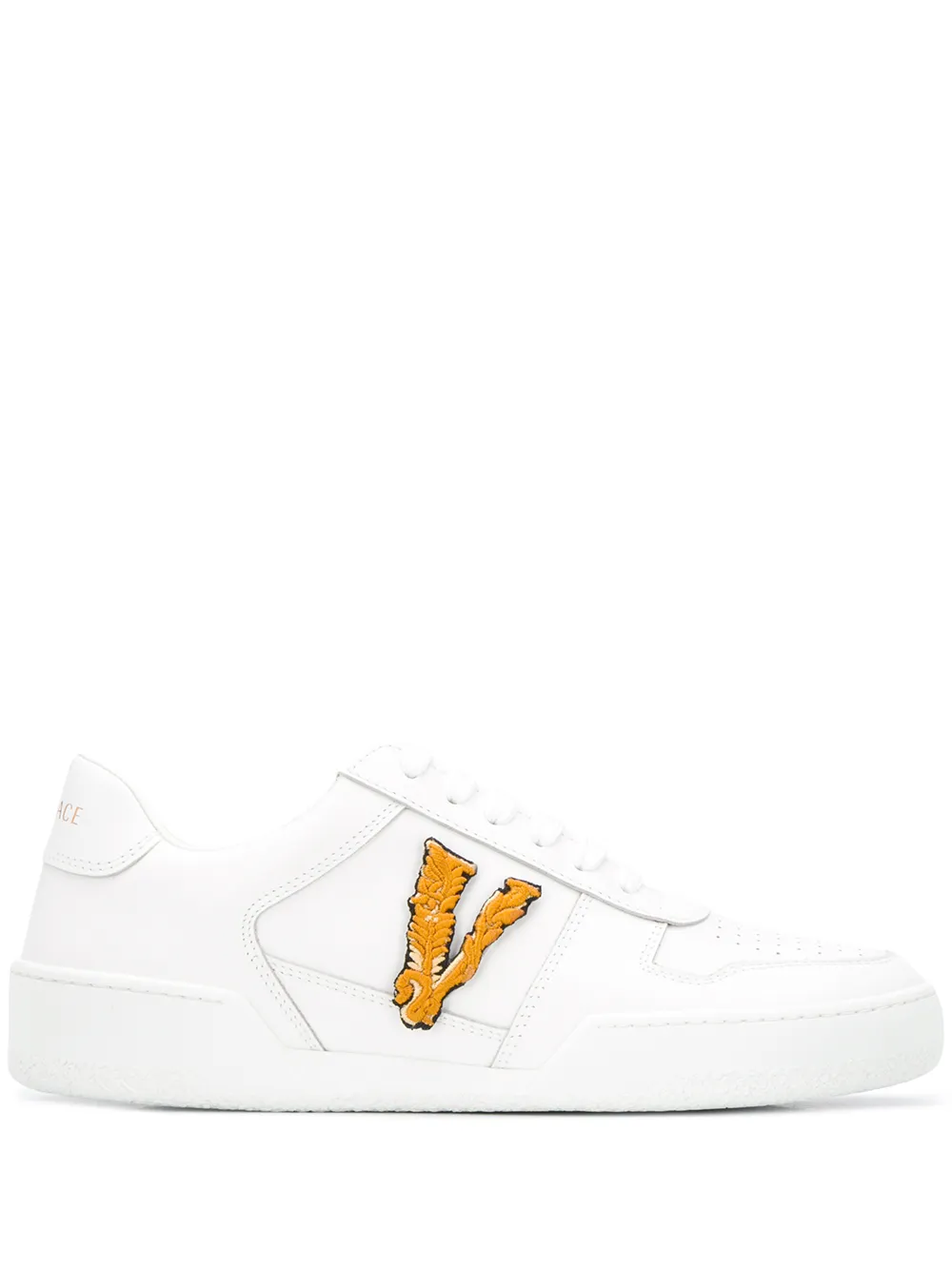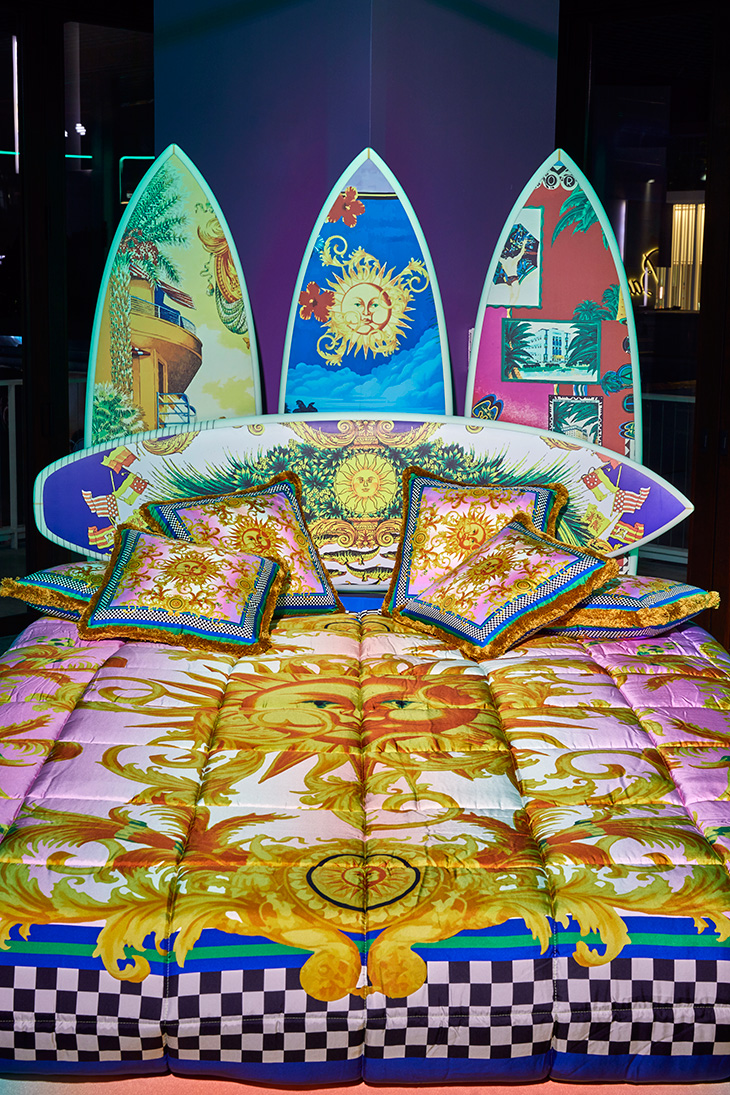 From Versace:
For the exhibit, Bikoff has created one-of-a-kind furniture pieces inspired by iconic Versace looks that are showcased with the archive clothing they encapsulate. Referencing Spring-Summer 1994 imagery, a bed made from surfboards is revisited in vivid hues and covered with Art Deco-style sheets. Dresses from the legendary "Miss S&M" Fall-Winter 1992 Collection are transformed into a leather bondage-detail swing enriched with gilded Medusa hardware. Versace's Spring-Summer 1993 Collection influenced a gold-tone wooden coffee table illustrating the sun, moon and stars. In an ode to Versace's prints and textile patterns, three crystal chandeliers shaped as boats are reimagined in the House's signature Pop key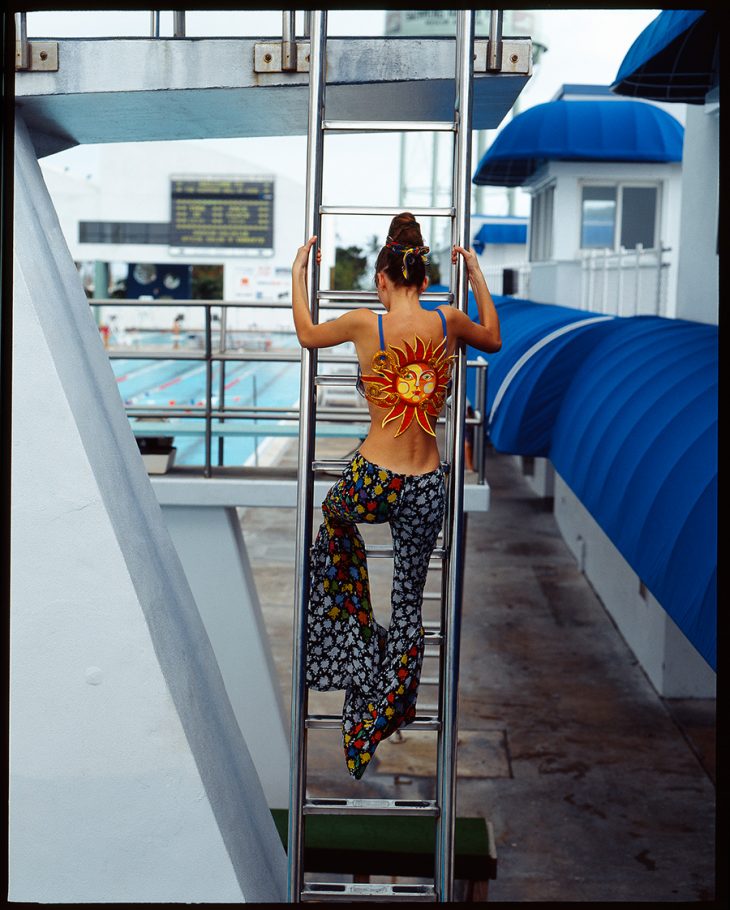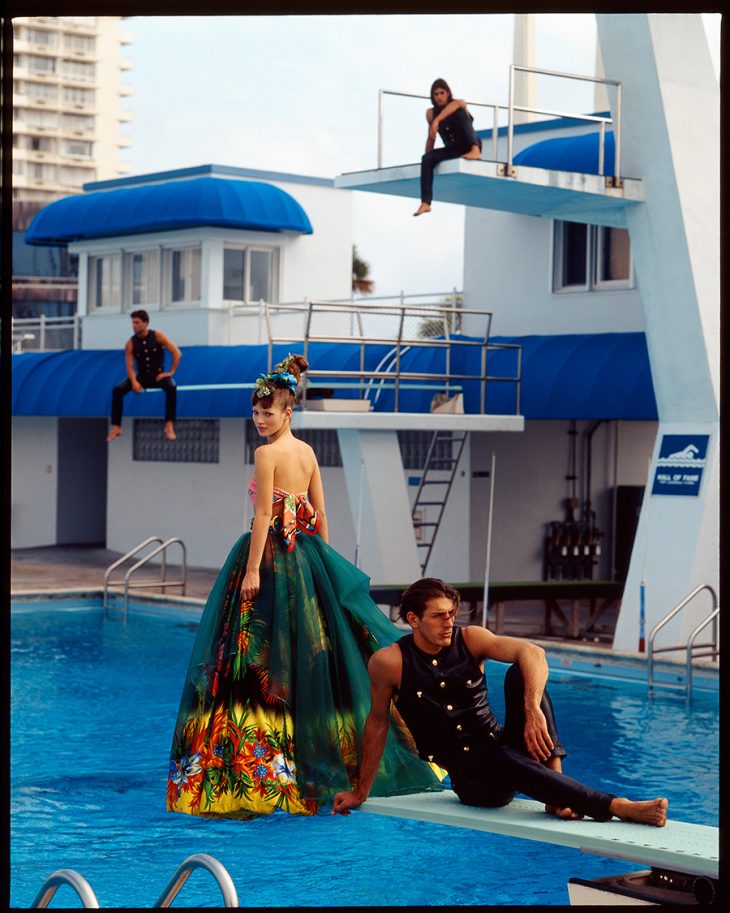 The stunning South Beach Stories images by Doug Ordway alongside hunky Versace male models feature feature 90s supermodels Kate Moss and Christy Turlington. Find more of the archived images on our MALEMODELSCENE.net.
The "South Beach Stories" even will be open to visitors from December 6th to 8th at the Palm Court Event Space of the Miami Design District.