Discover Georges Hobeika's Spring Summer 2020 Couture collection presented on Monday January 20th, during the ongoing Paris Fashion Week.
Lebanese fashion designer brings together some of the his favorite stylistic moods and inspirations: the force of nature, the ecstasy of freedom and the philosophy of entertainment. The collection of elegant and feminine outfits invite us to the shores of Sardinia illuminated by the Virgilian sky.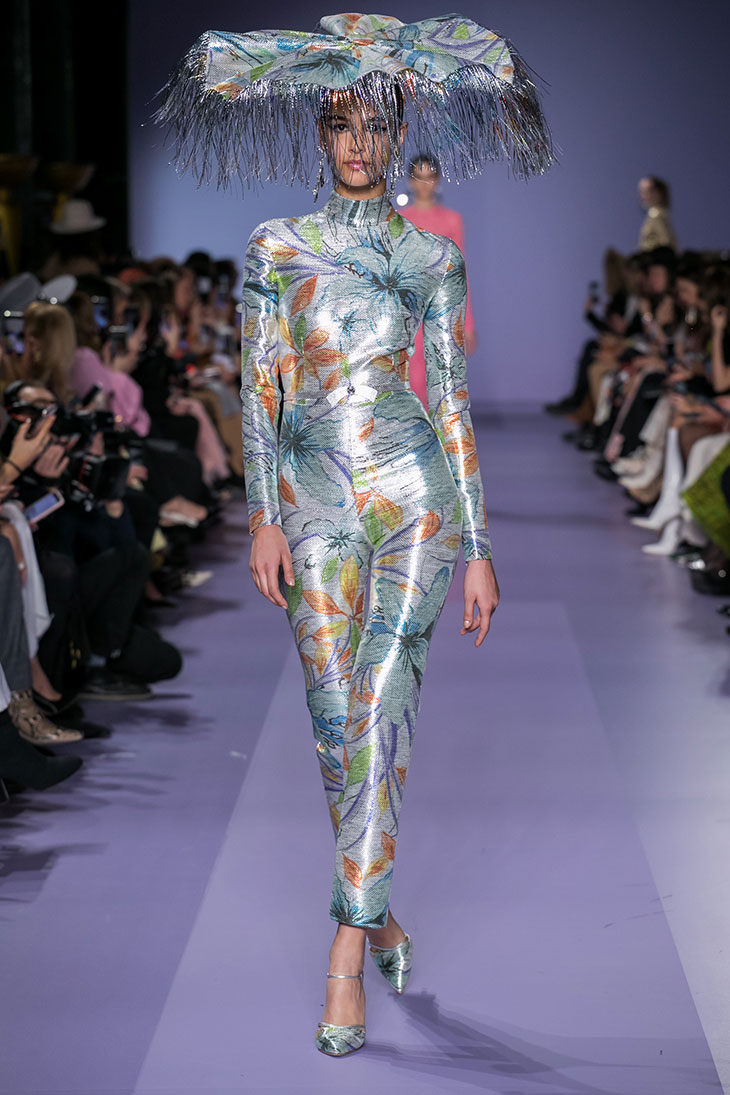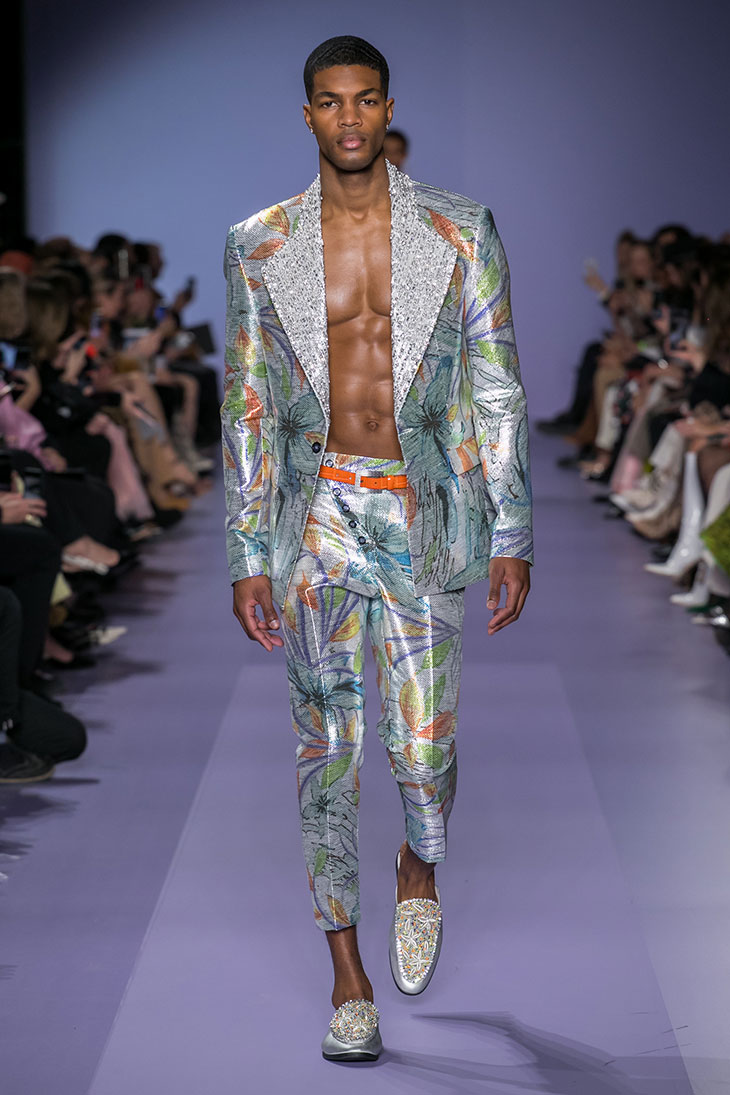 An ode to joy and liberty, large flowers of assertive volume thrive on exceptional creations designed for formal celebrations and fantastic parties. Silhouette busts feature ruffled fabric flourishing in overflow and embroidered petals rising up on graceful suits and majestic dresses. A rich palette of inventive colors shines on luxurious materials: at times, soft and voluptuous to evoke the charm of an enchanted garden and, at other times, lively and invigorating in playful reminiscence of the multicolored stripes of umbrellas that adorn sunny coasts.
Shimmering transparencies beckon the flirtatious dancing that energizes a frivolous atmosphere. Shiny fringes studded with glittering sequins celebrate the mysterious force of gold and silver stars illuminating hot summer nights. Audacious laser cut, openwork patterns compose hypnotic and daring geometric figures. The depth of detail, mastery of overlay and delicacy of movement given to the fine fabrics used in this collection attest to the Maison's renowned work: a precious craft of tailored grace and bliss!