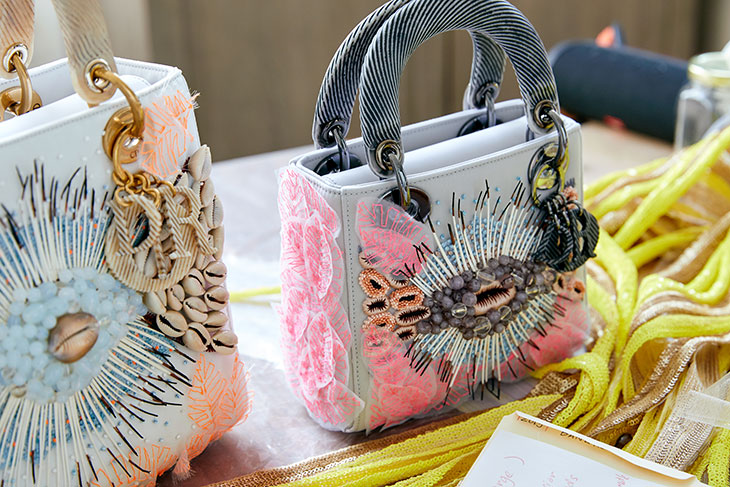 For the fourth edition of Dior Lady Art, 11 artists from all around the world are given carte blanche by the house to redesign the iconic bag.
Named in honor of Princess Diana, the Lady Dior bag is created in 1995 as an epitome of the values and aesthetics of the fashion house. This year, Dior's Creative Director Maria Grazia Chiuri has invited 11 artists to reinterpret the iconic bag as a unique piece of art, including Joana Vasconcelos, Rina Banerjee, Wang Guangle, Marguerite Humeau, Jia Lee, Maria Nepomuceno, Mickalene Thomas, Kohei Nawa, Eduardo Terrazas, Raqib Shaw and Athi-Patra Ruga.
Discover more after the jump:
ATHI-PATRA RUGA
For this fourth edition, African artist Athi-Patra Ruga has created a Lady Dior depicting his portrait in a spectacular play of embroidery and beaded reliefs.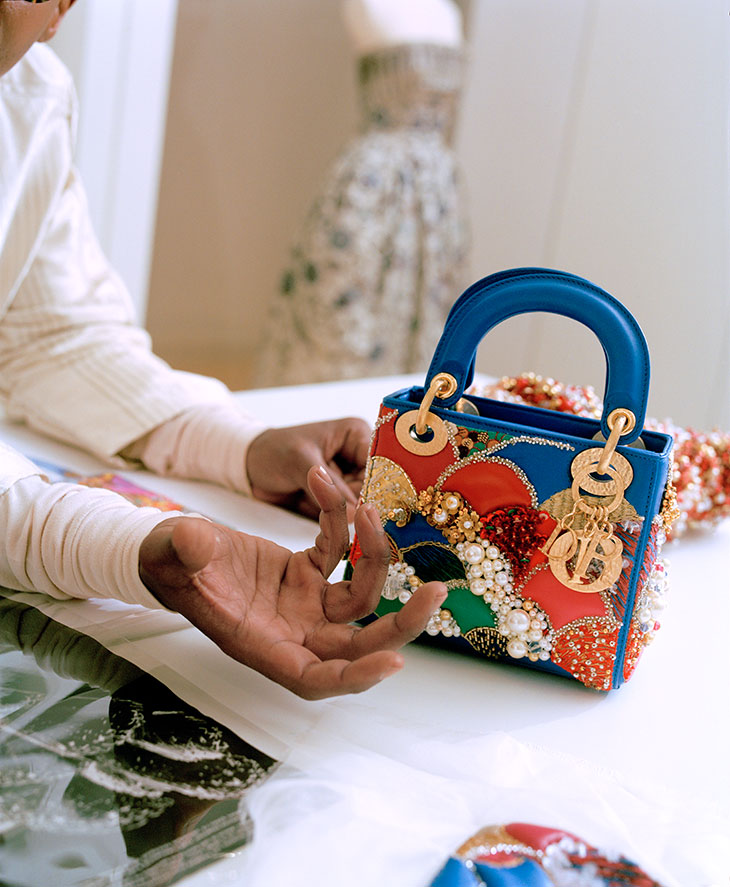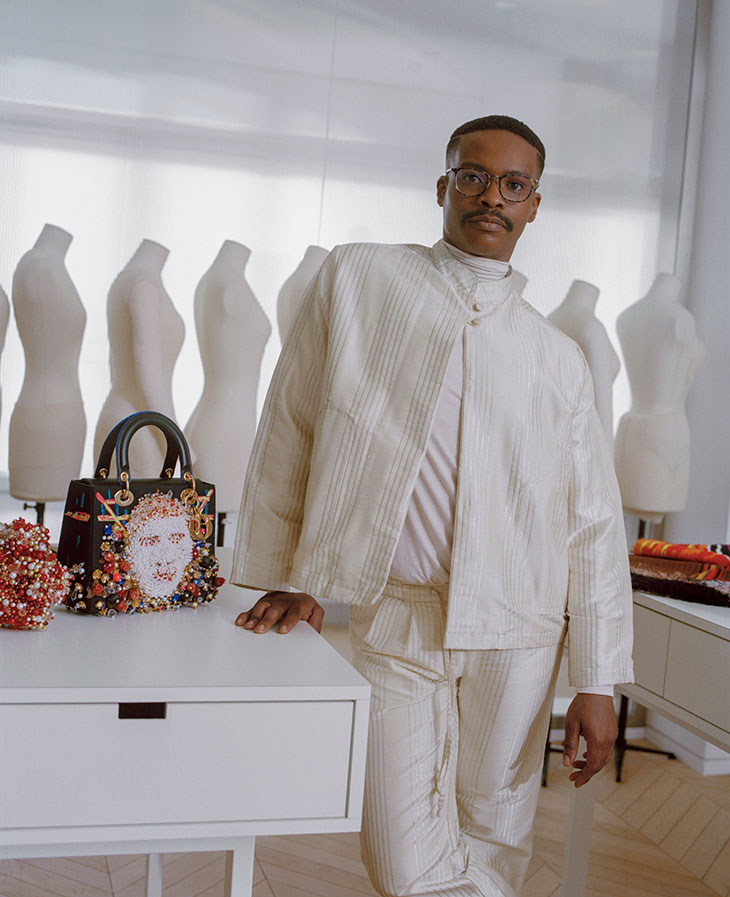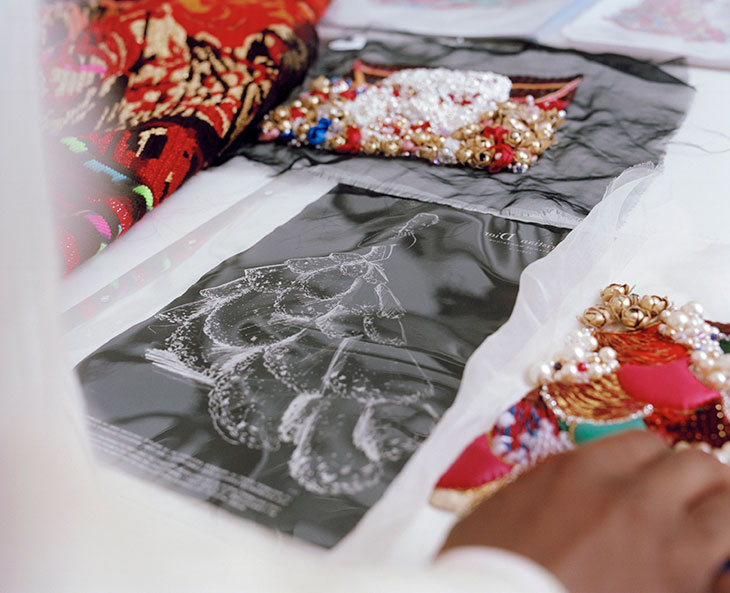 JIA LEE
The Korean painter embellished the bag with flowers of an almost real freshness inspired by her painting A Girl on a Walk.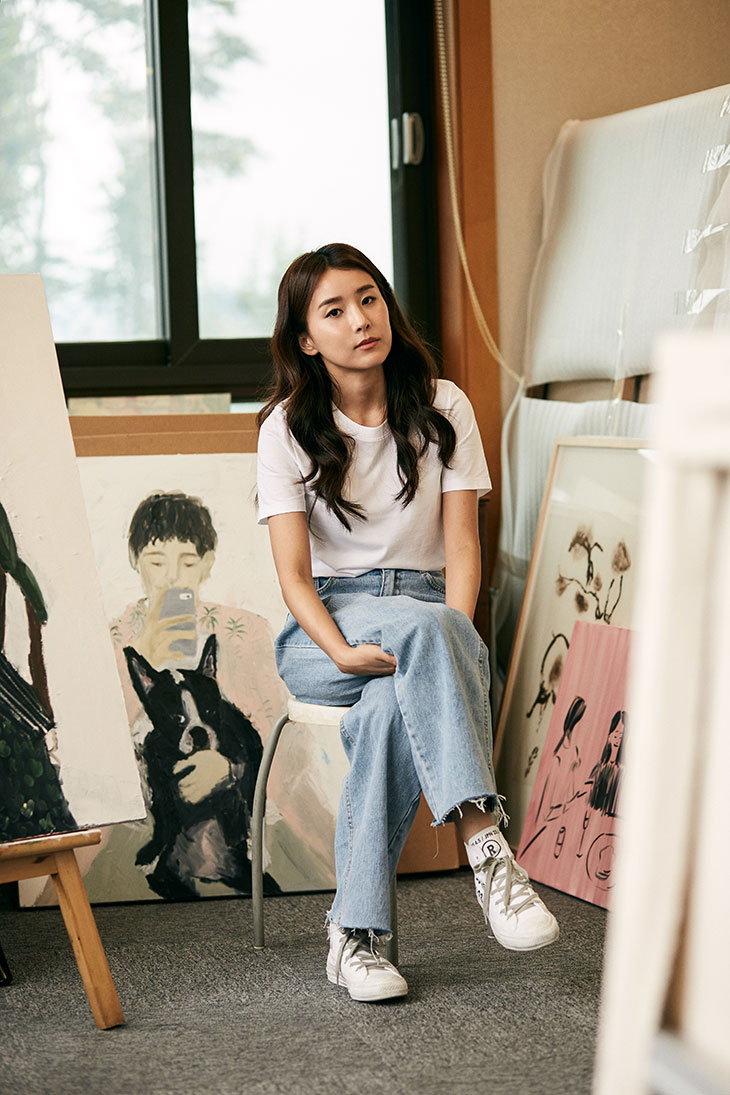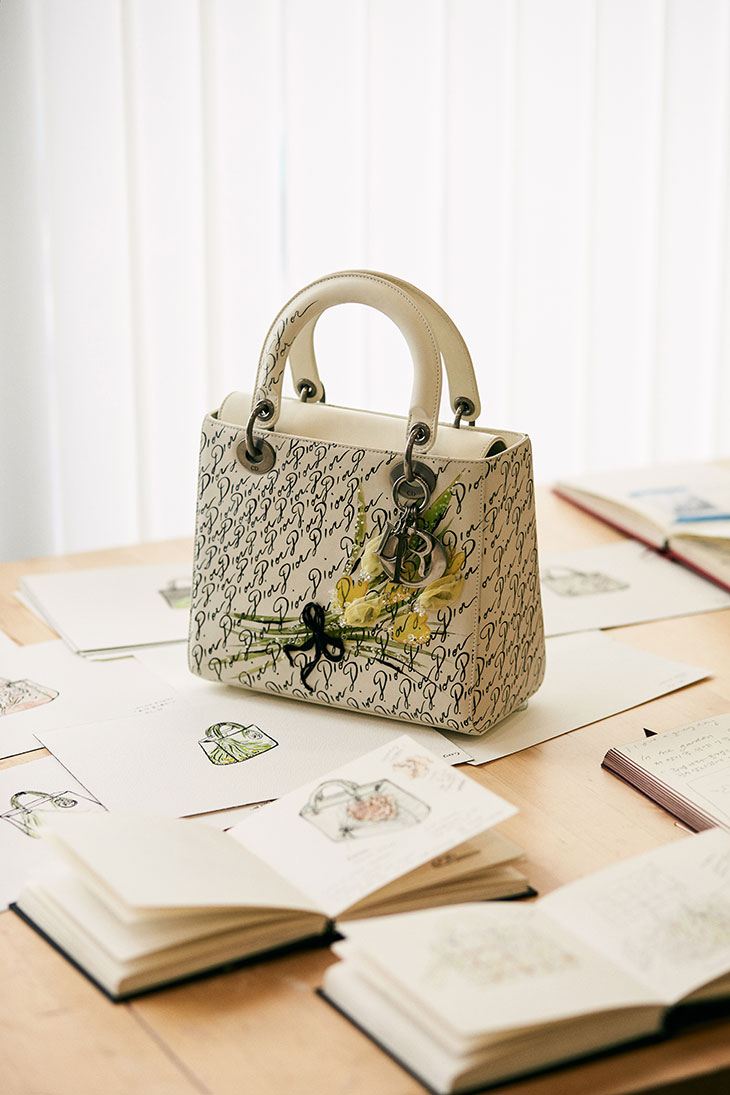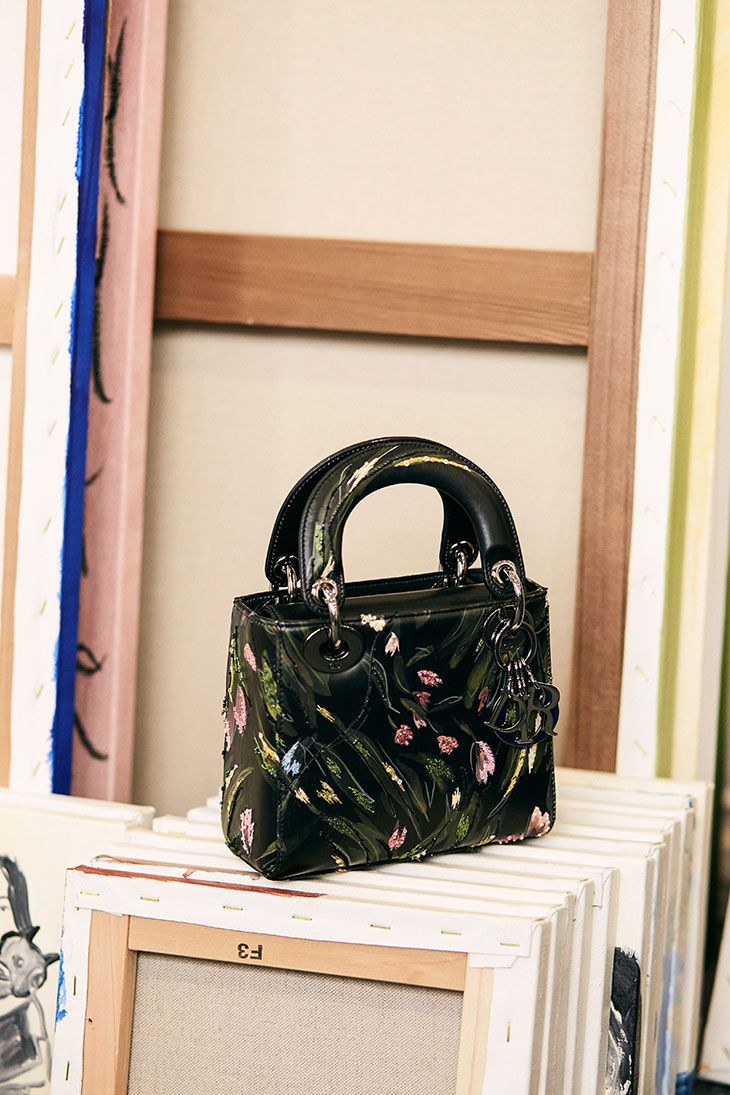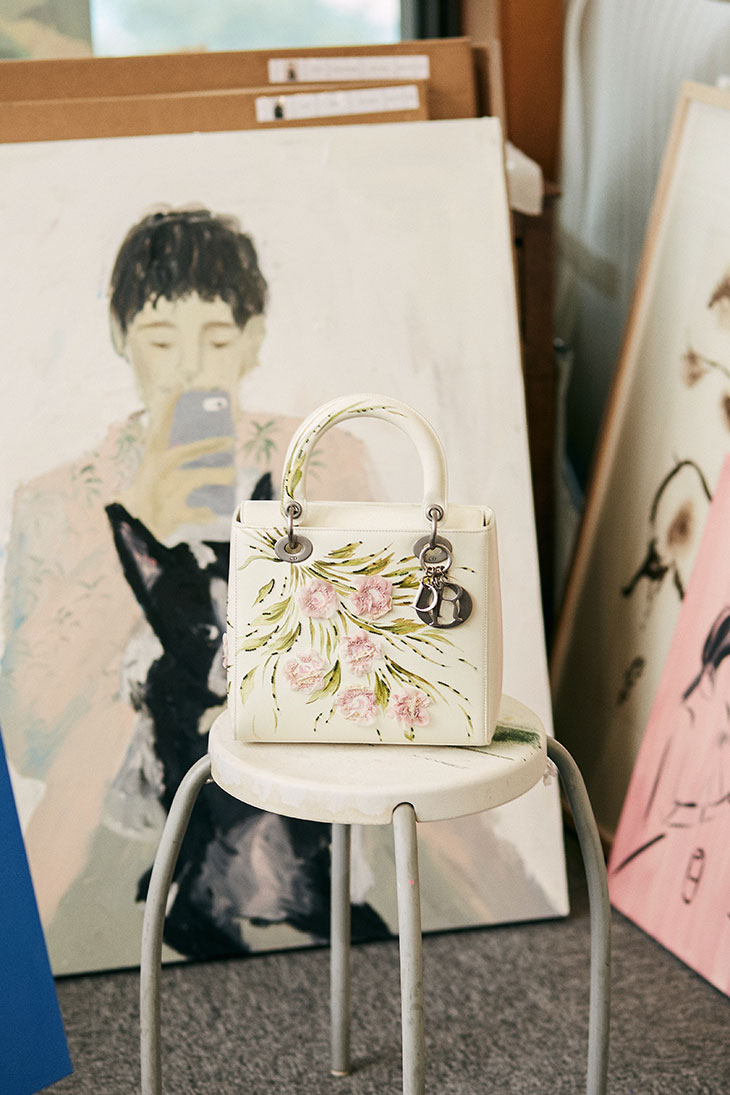 JOANA VASCONCELOS
Portuguese artist Joana Vasconcelos, has reinvented the bag by contrasting a beating heart against black leather, evoking her work Coeur de Paris installed at the Porte de Clignancourt.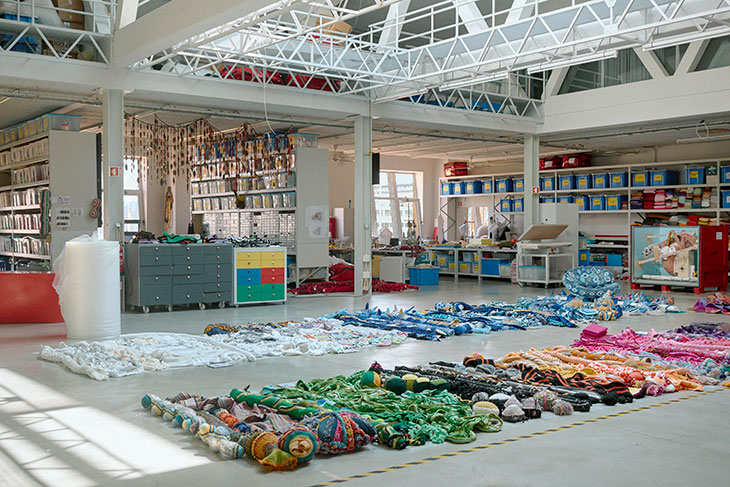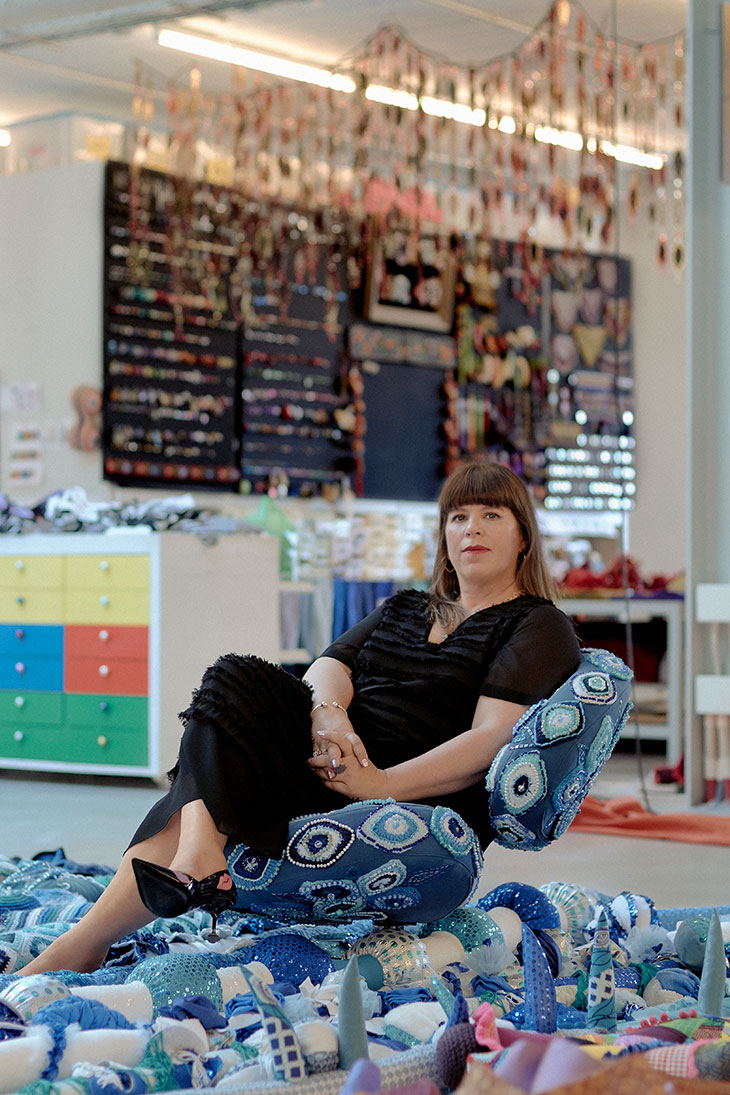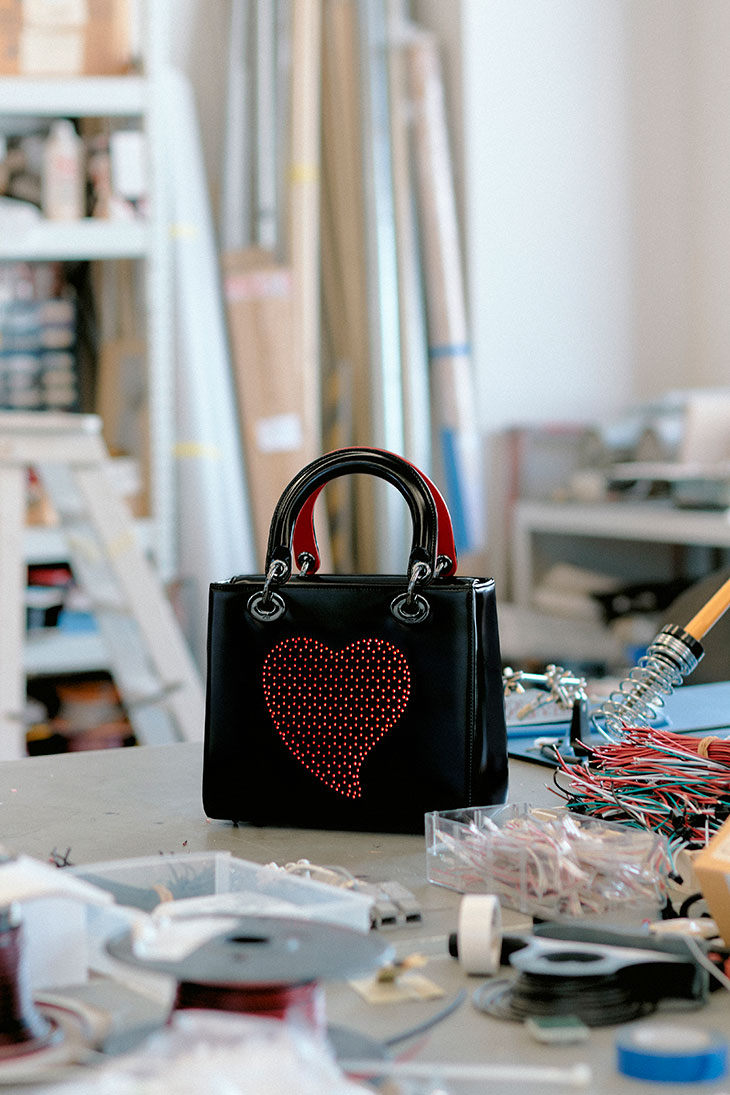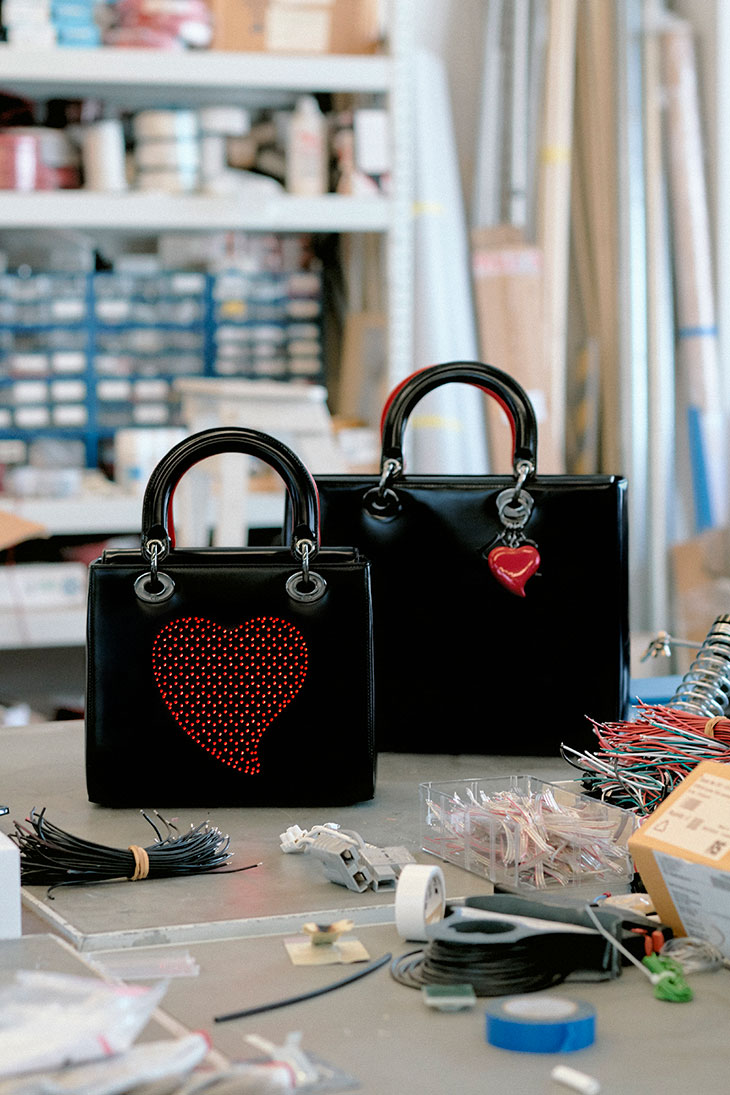 KOHEI NAWA
Japanese artist Kohei Nawa the artist was inspired by one of his recent works, a kinetic installation named BIOMATRIX that recalls bubbling magma.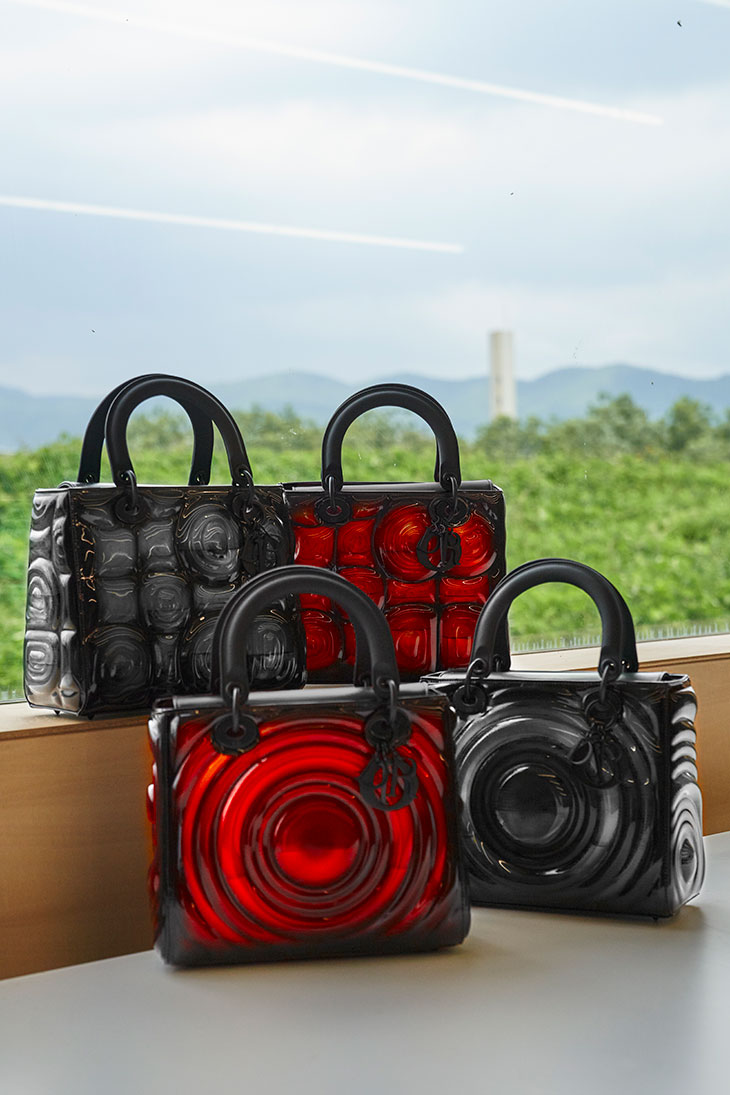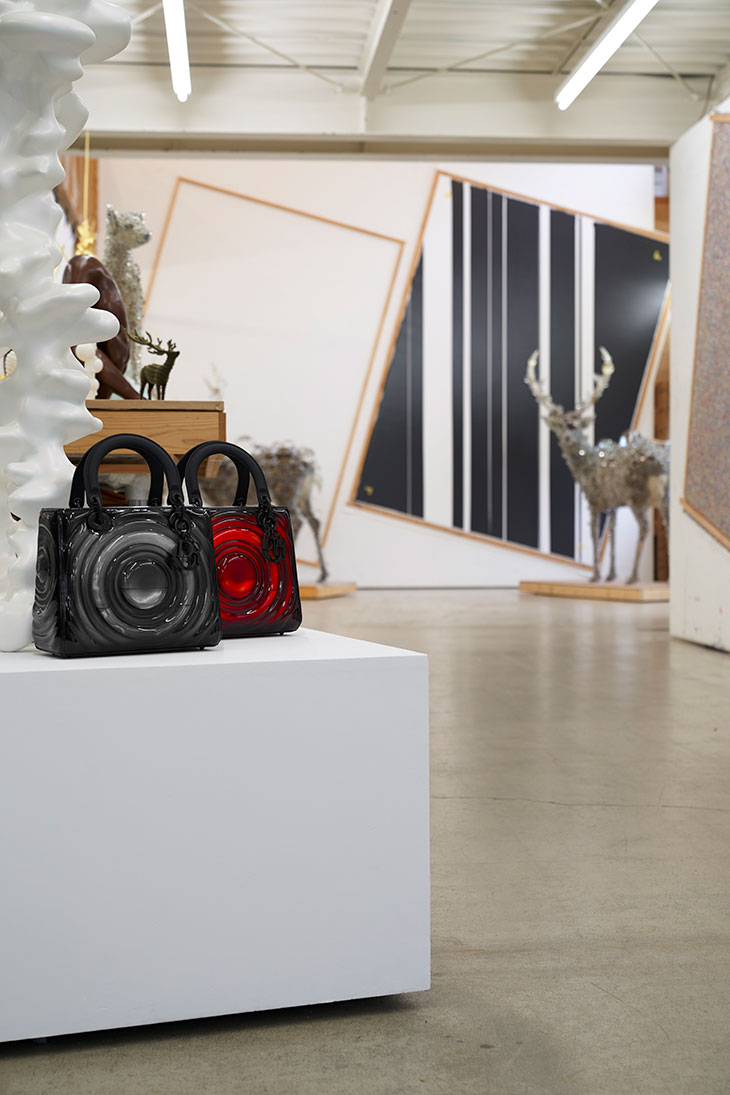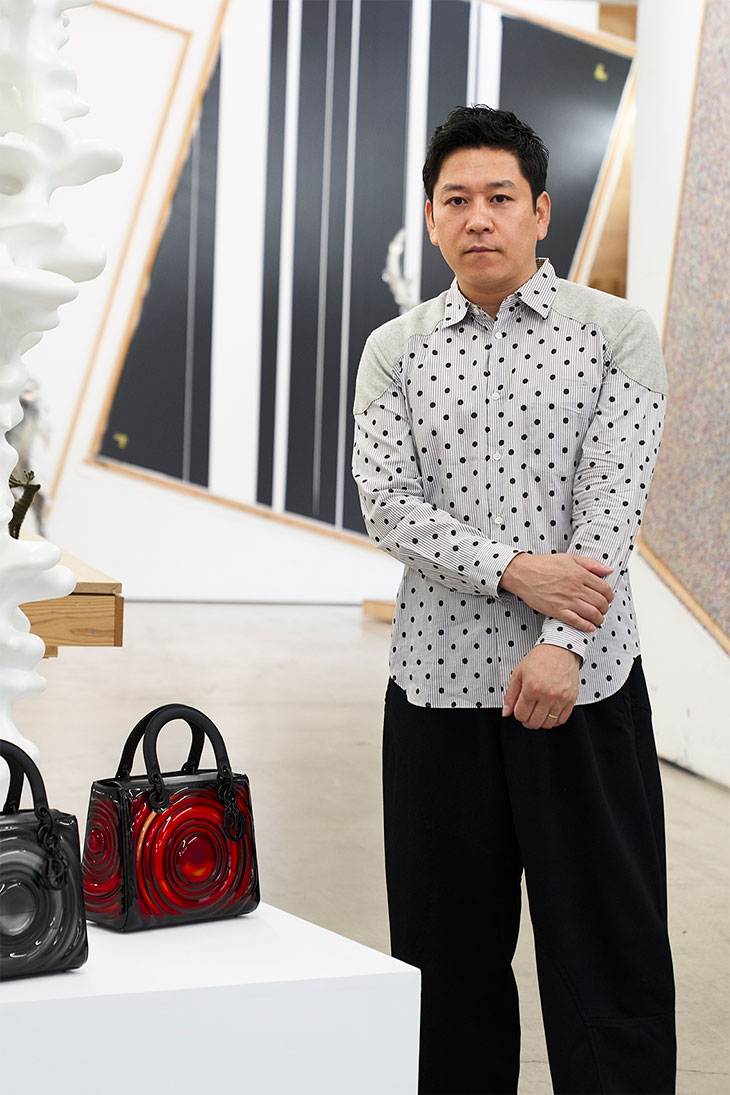 MARGUERITE HUMEAU
Contemporary French artist Marguerite Humeau deformed the Lady Dior like a wave using the 3D print. Imbued with a cosmic air, this hybrid art object, with its sophisticated curvature, is reinvented by its very structure.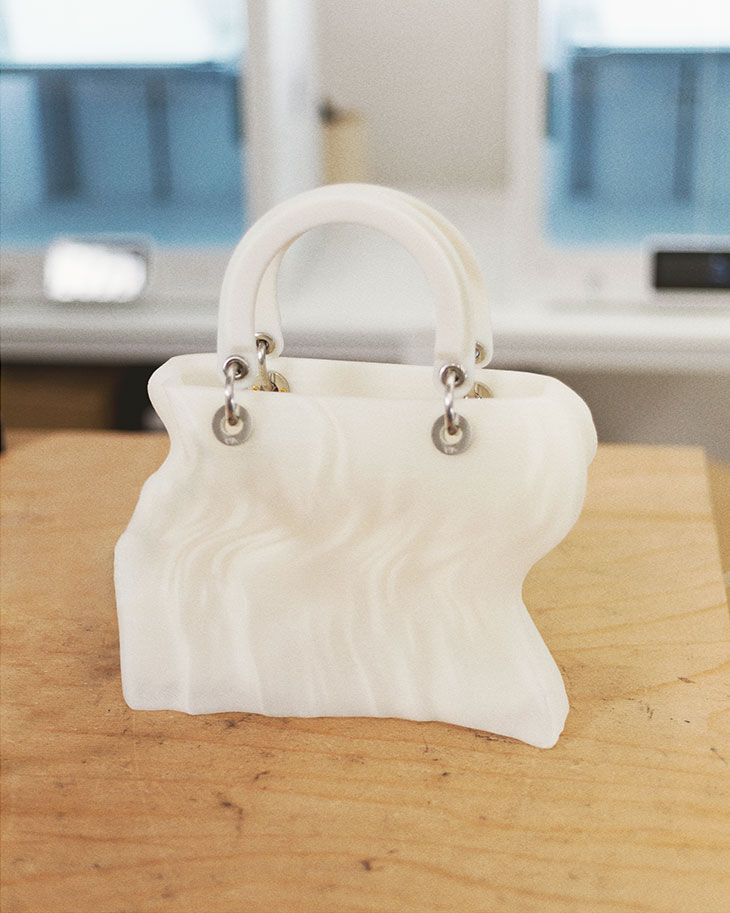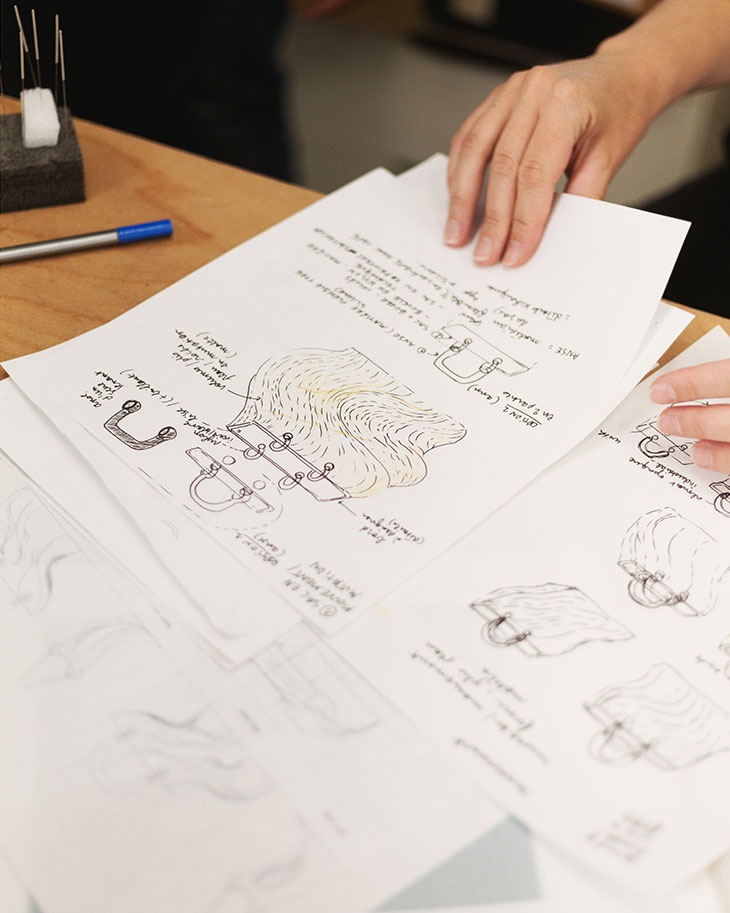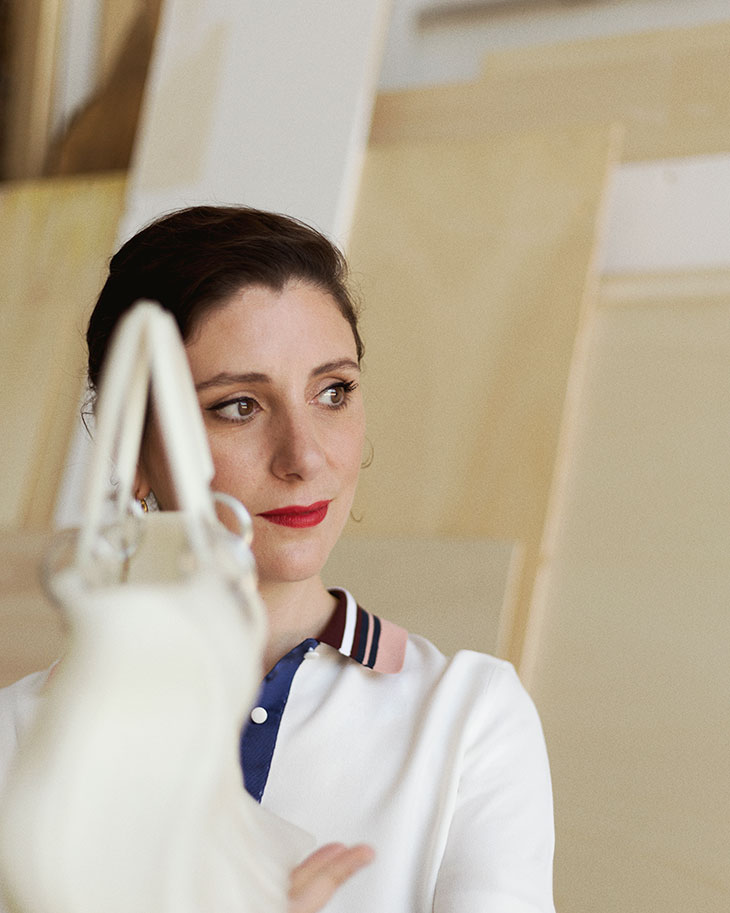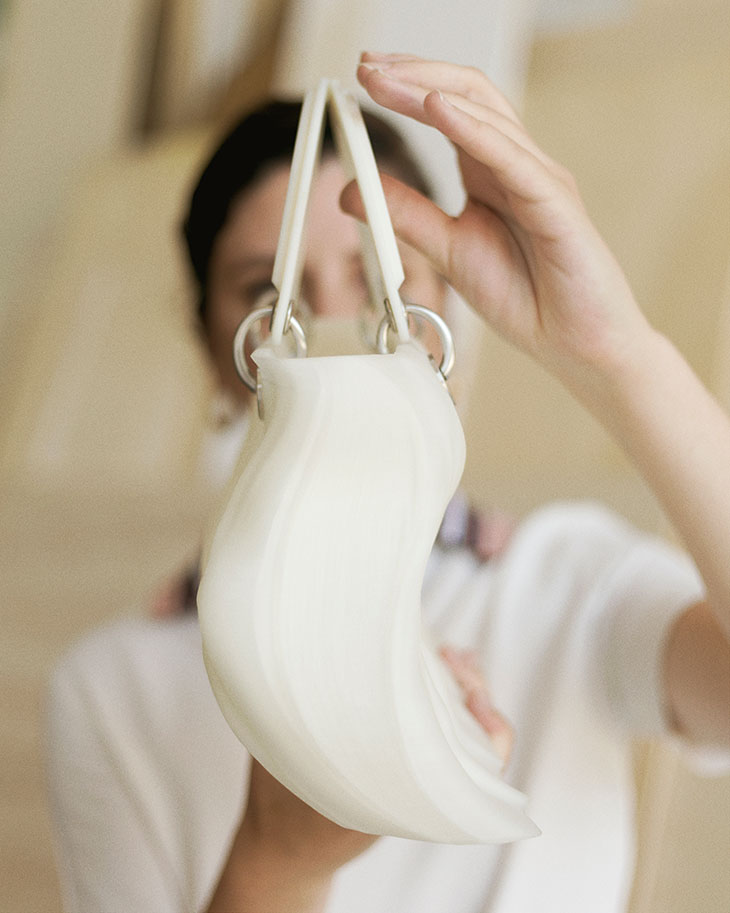 MICKALENE THOMAS
American artist's Lady Dior takes a charming stroll through the Impressionist artist's beloved gardens at Giverny.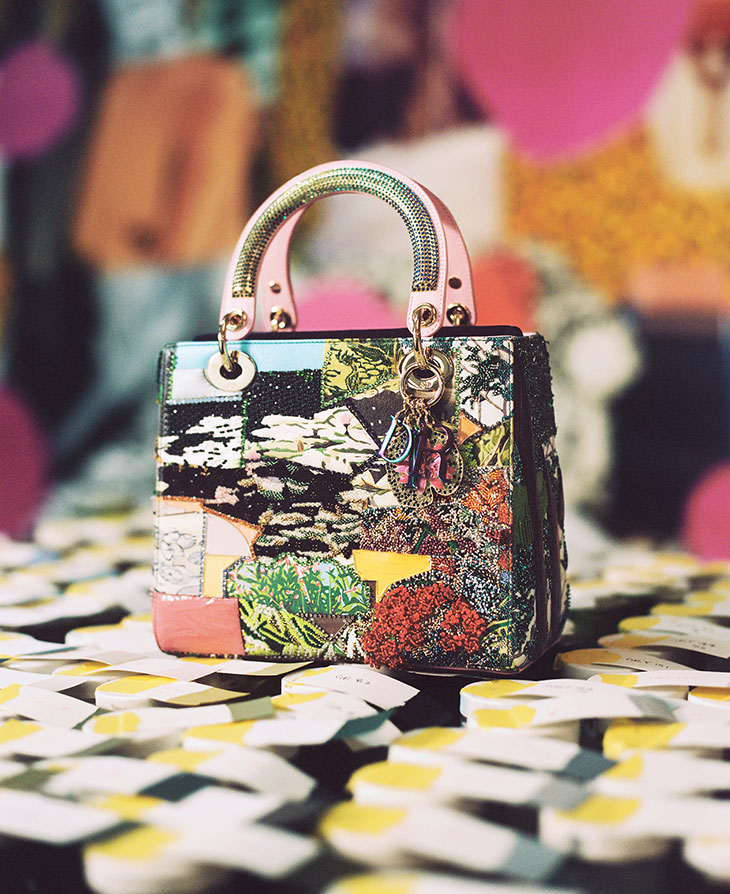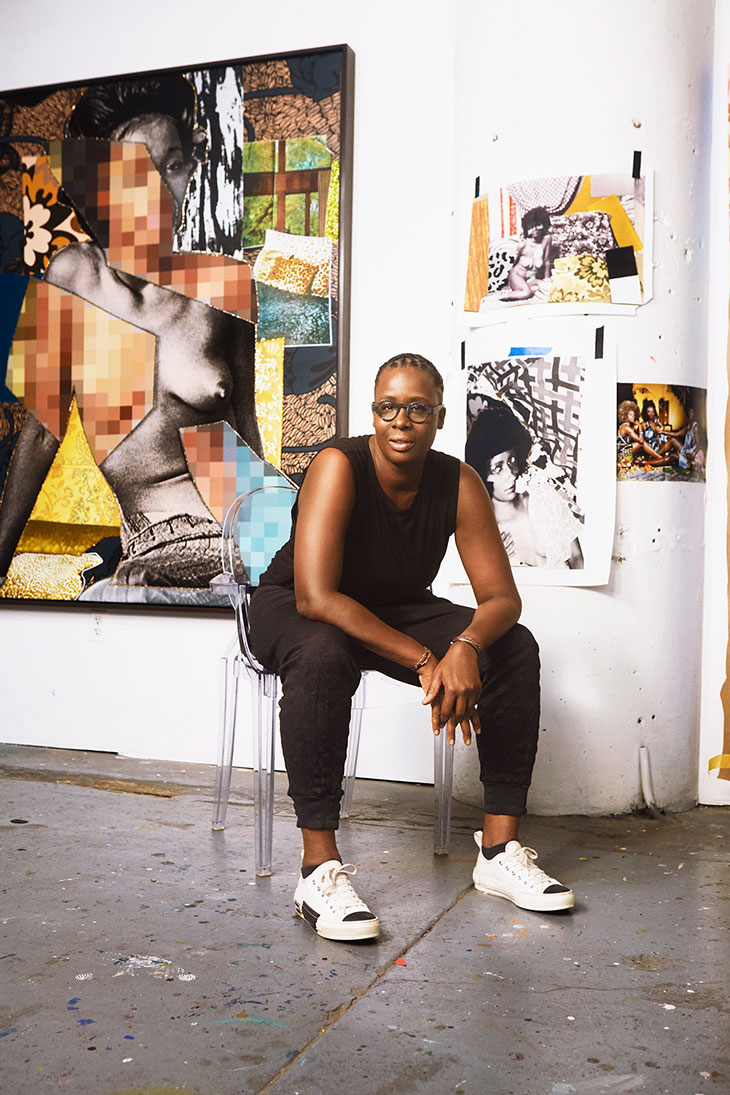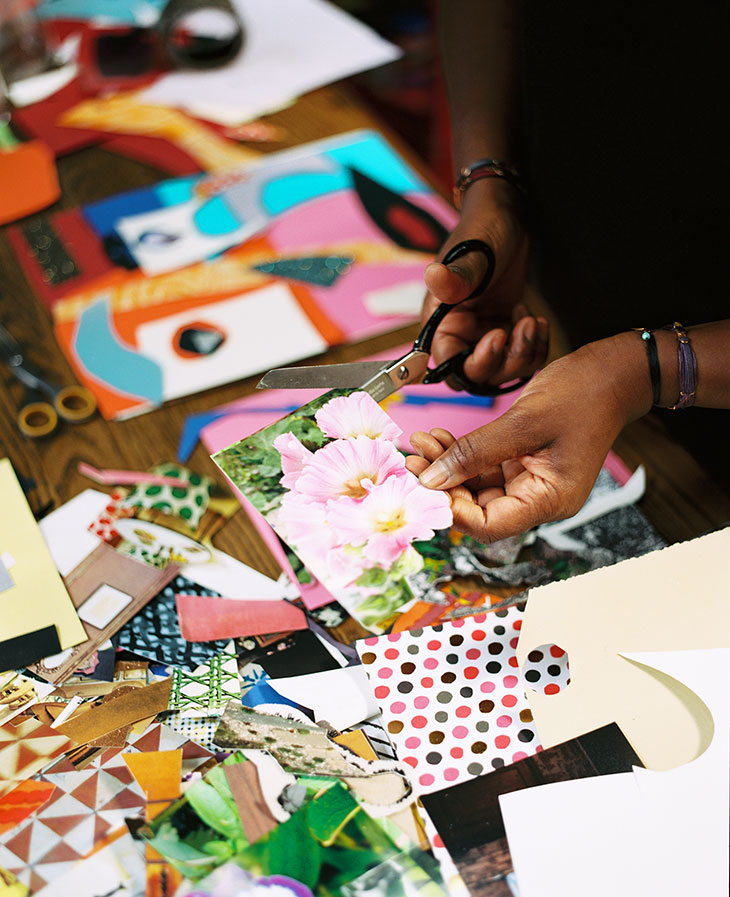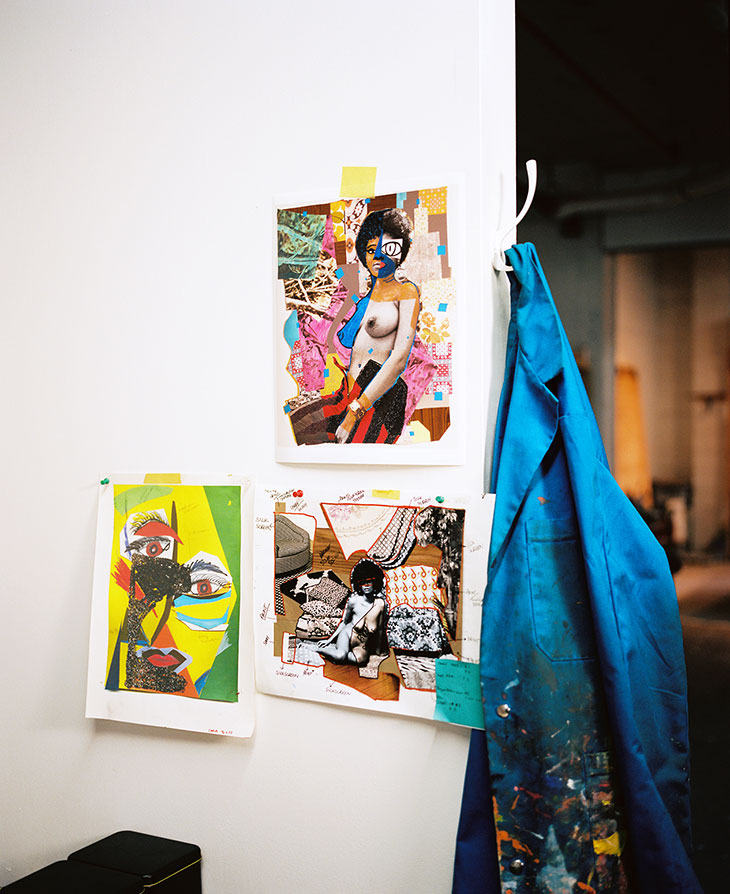 RAQIB SHAW
London-based Indian painter borrowed the inspiration from some of his earlier works, with these two creations set against a starry night sky and supernatural magnolia trees.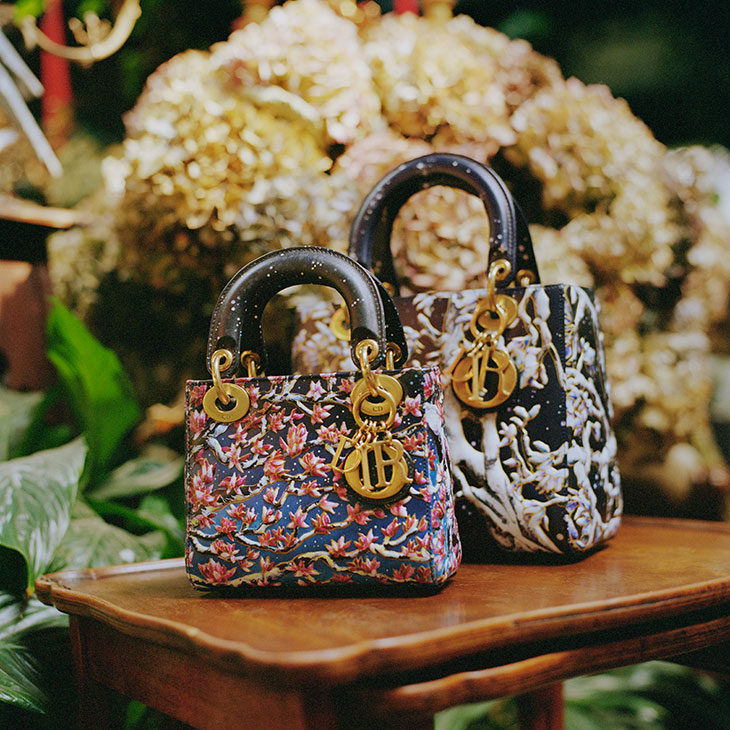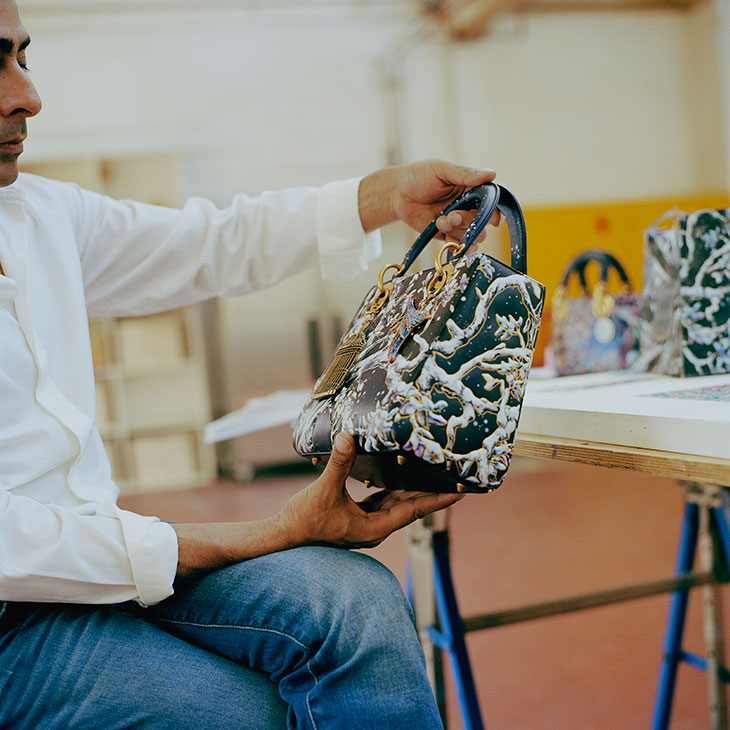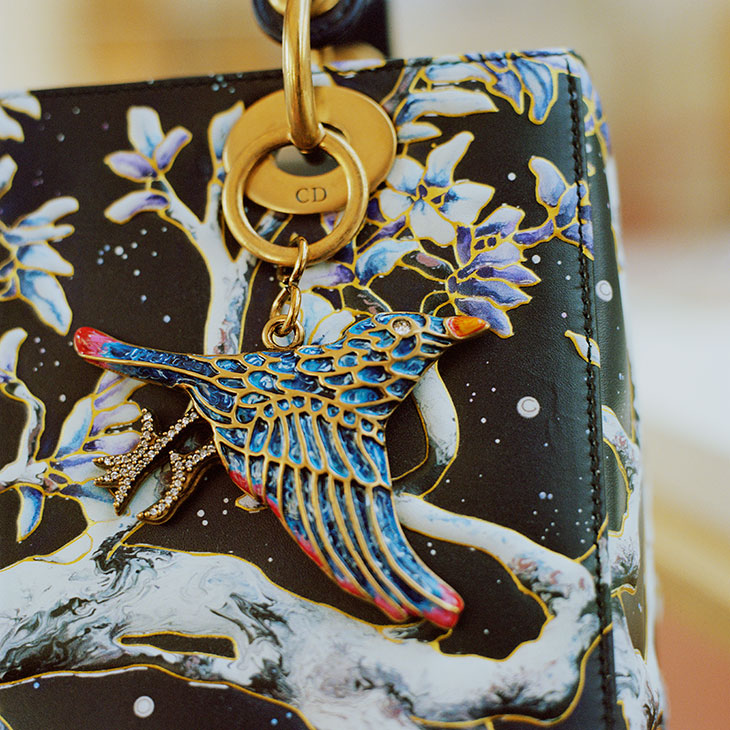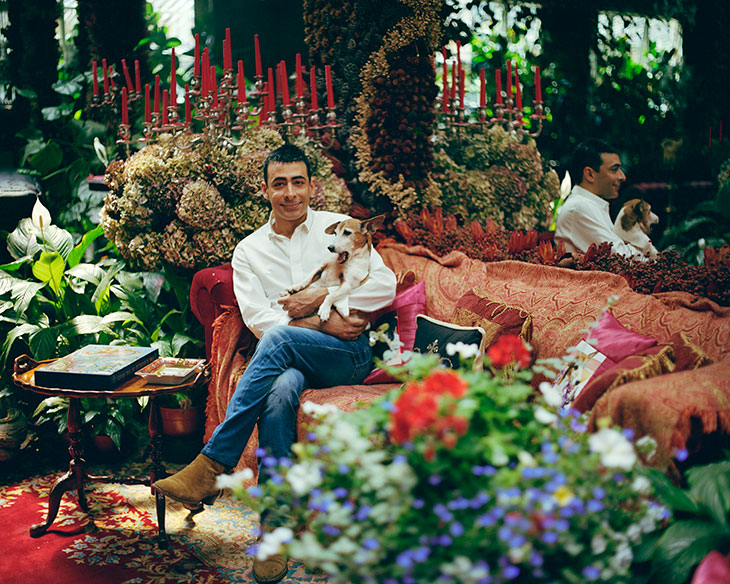 WANG GUANGLE
Chines conceptual painter, Wang Guangle was inspired by his painting series, Coffin Paint – he created the formations of glossy leather illuminated by bright colors.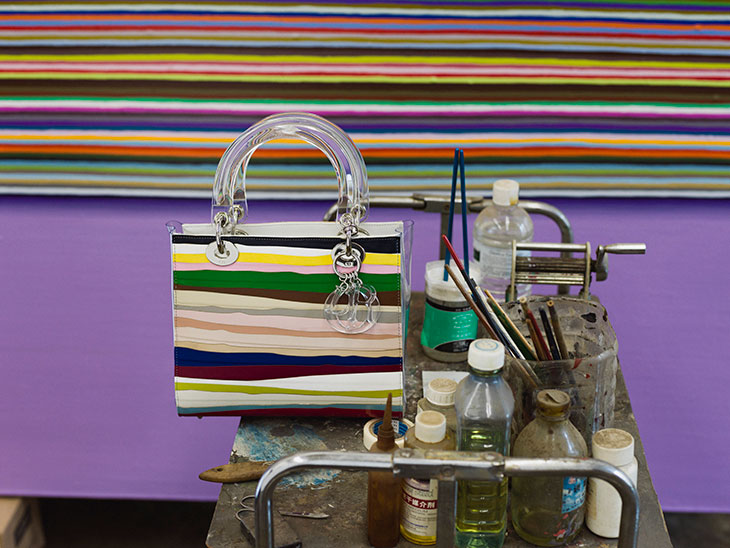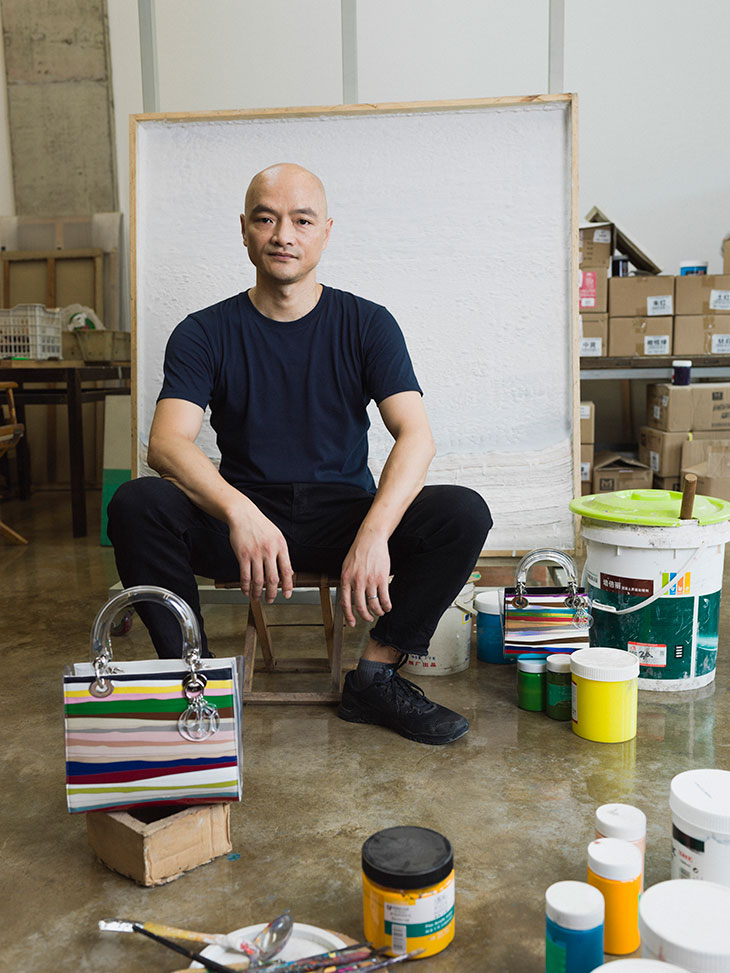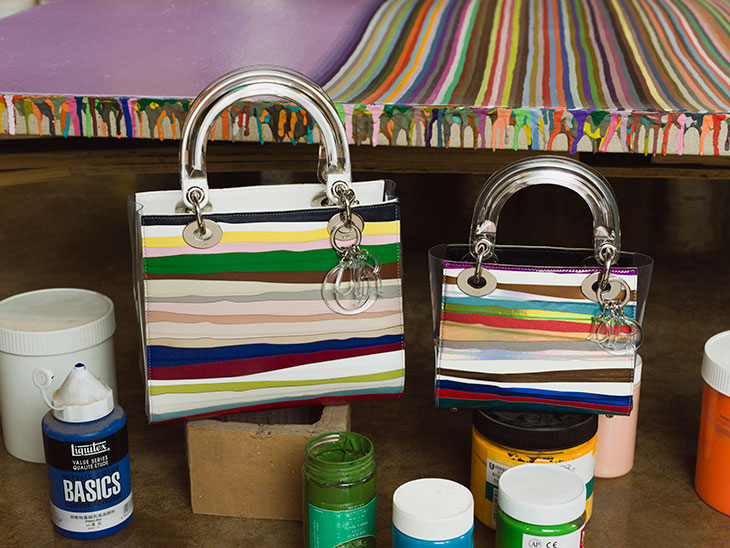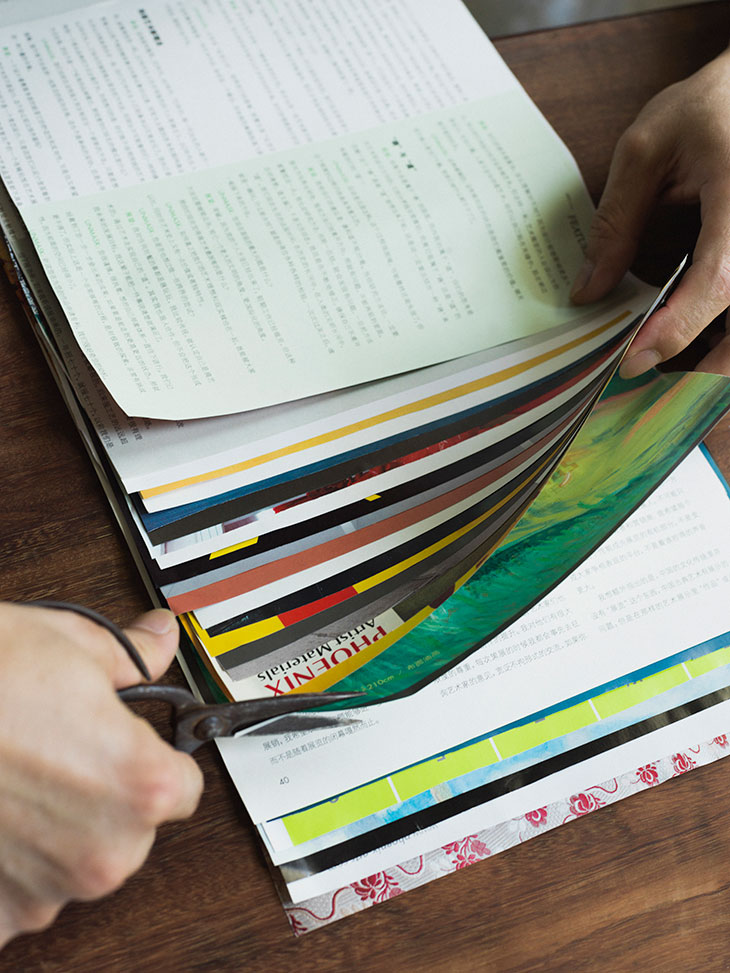 EDUARDO TERRAZAS
Mexican architect was inspired by Amerindian Huichol folk art techniques that require almost meditative concentration. His Lady Dior displays geometric patterns and represents the cosmos.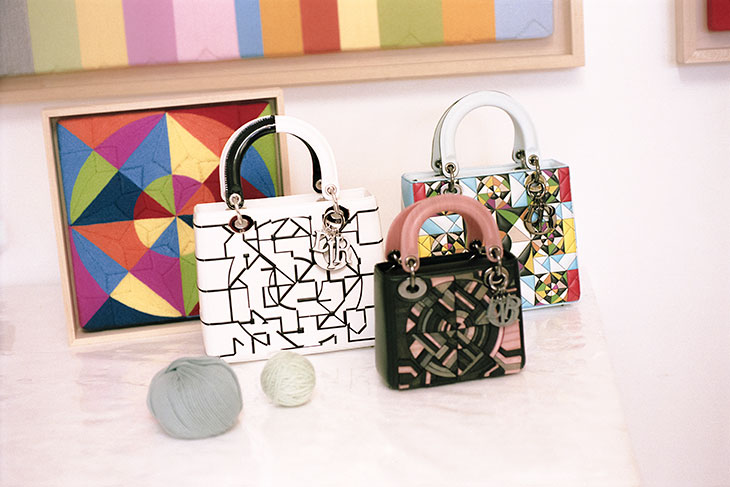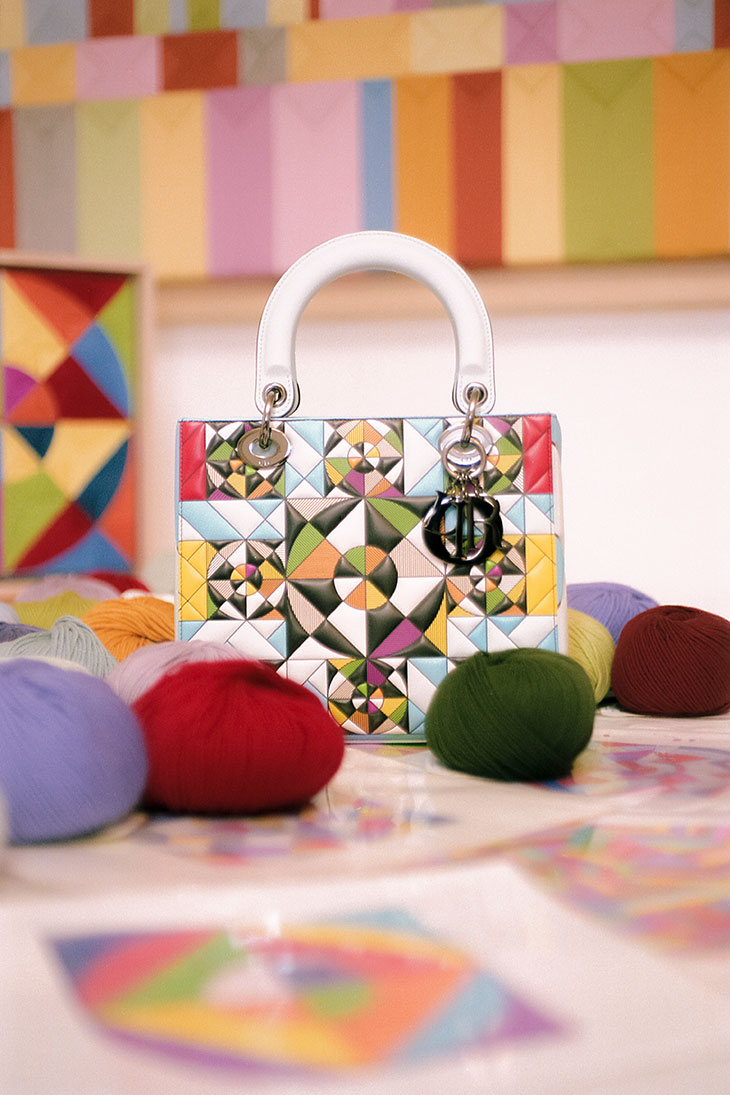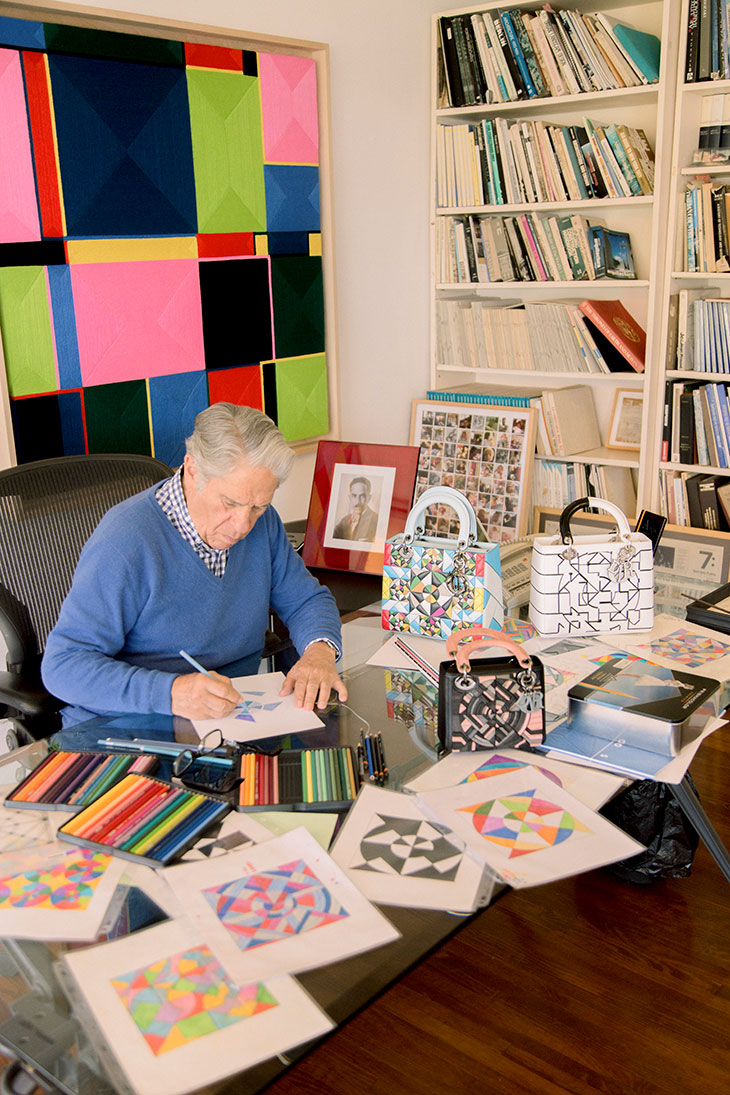 MARIA NEPOMUCENO
Brazilian artist and sculptor Maria Nepomuceno was inspired by the festive and joyful spirit of the Carnival in Rio.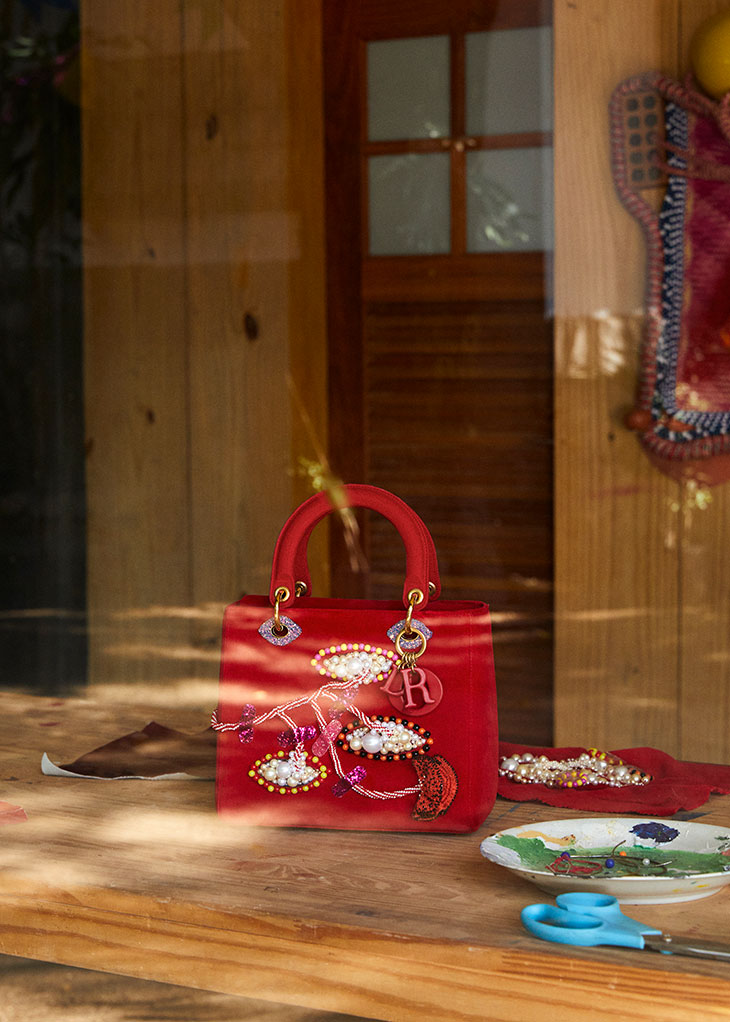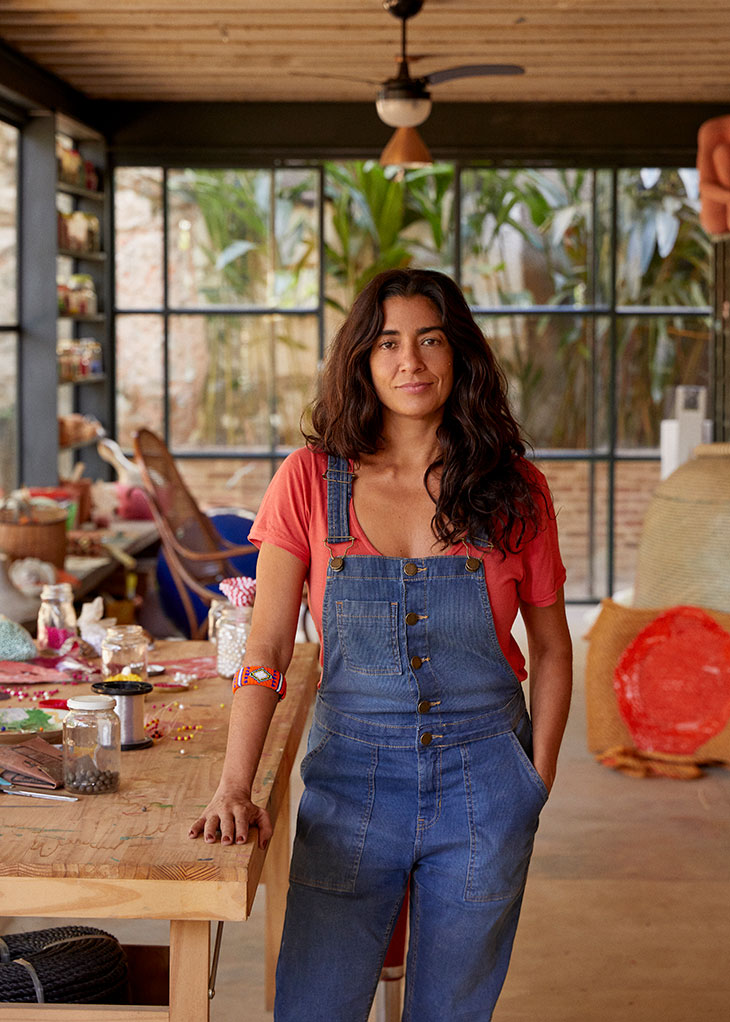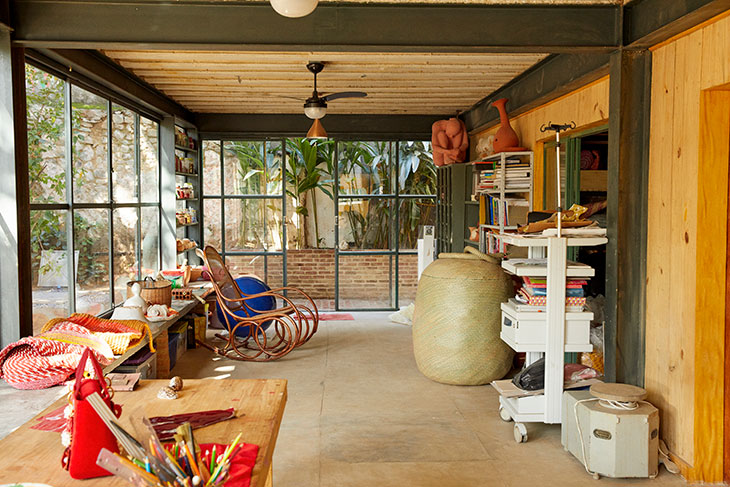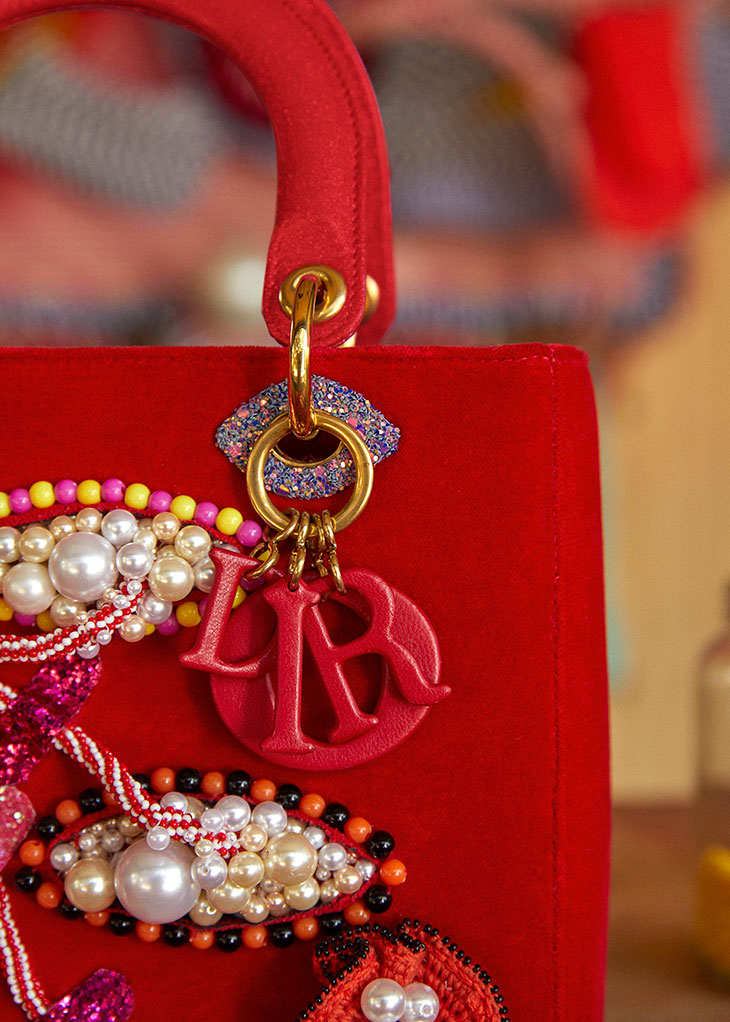 RINA BANERJEE
The Indian-American artist has created the bag with organic and naturally occurring materials, including moonstones, hand-painted feathers and seashells.