Curtains up for "Pearls, Stories & Champagne": the atmosphere of this simply sophisticated show harmoniously united the time span from the "Golden '20s" to the new 2020s. In the context of this inspiration, the whole setting radiated the opulence and joie de vivre of this mesmerizing decade. The theme of this evening was implemented by opulent details, such as impressive chandeliers and endlessly elegant orchid blossoms. In addition to this completely compelling decoration, gold- coloured details played a central role. We were literally walking into a golden new year, or, hopefully, into a golden future…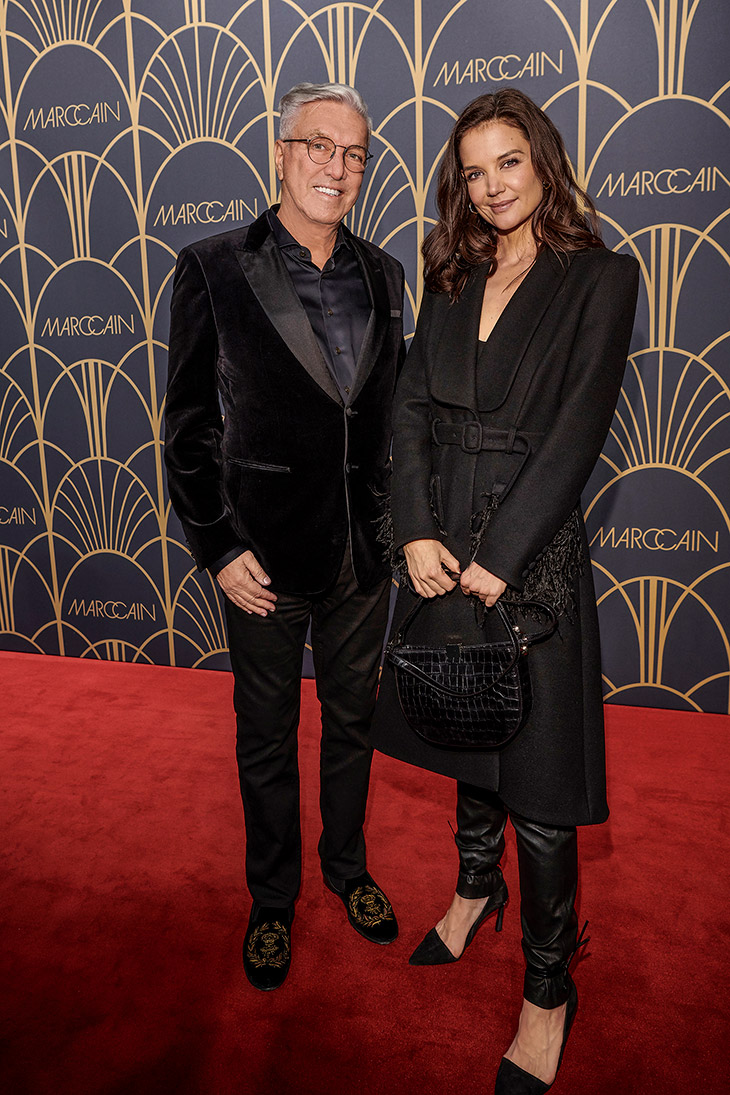 The guest list of this exclusive evening salon was a rather prominent one: it contained numerous famous guests such as the American actress Katie Holmes. It was the second time she traveled to Berlin to witness Marc Cains' fashion show. "This is the second time I've come to a Marc Cain fashion show and it's great to be here. My show look is an elegant, yet playful ensemble, which is great for a night out in the town", she stated after the soirée. Dressed all in black, her look was very timeless, yet contemporary, with just the right amount of each.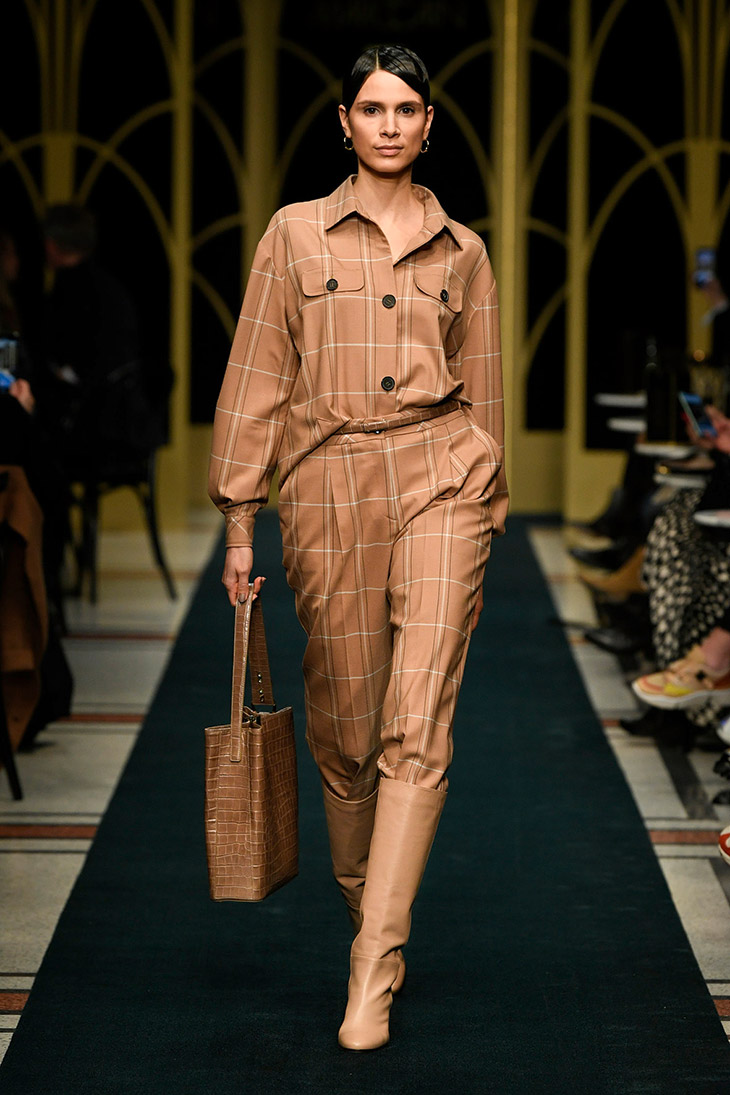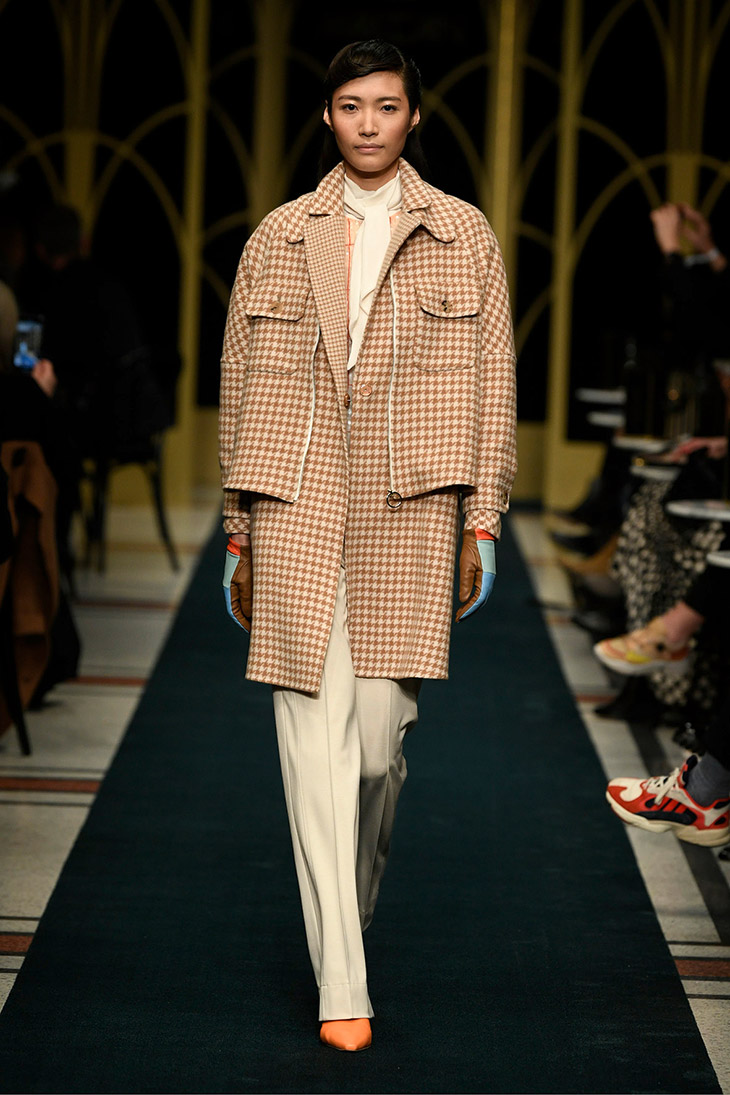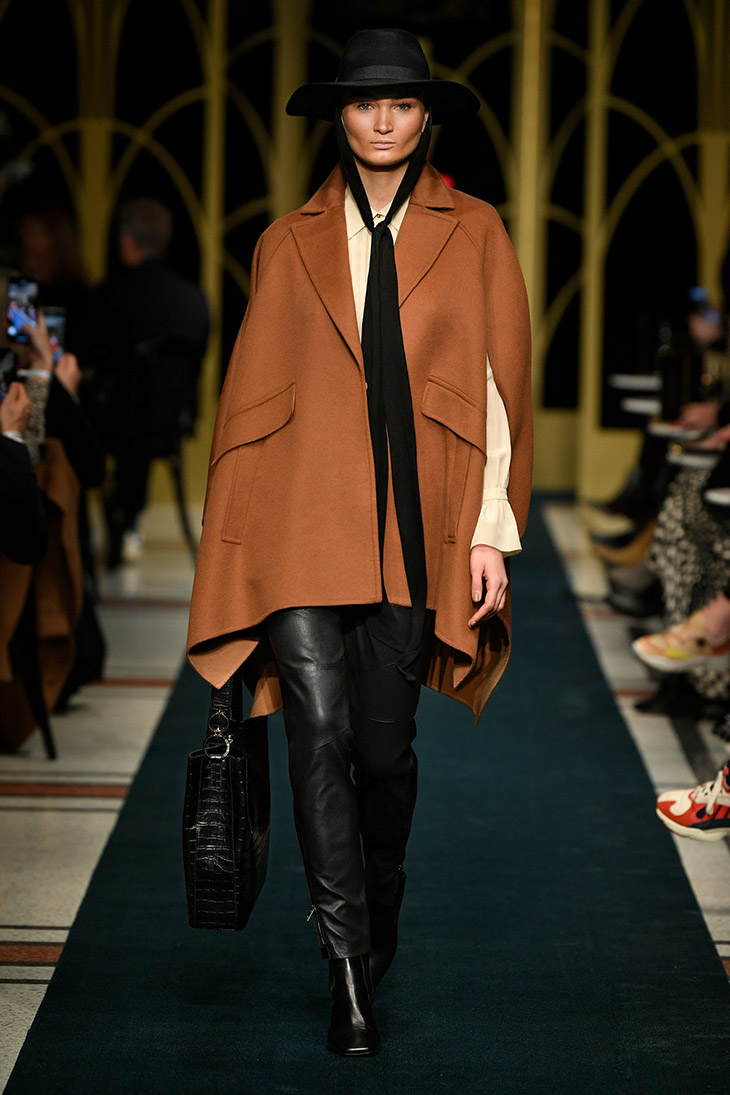 But also on the catwalk we noticed a very well- known name who walked between the banquet and bistro tables: in a very '20s-inspired look, Canadian top model Heather Marks strolled down the runway. During the show, host Sascha Rotermund (actor and dubbing artist), guided the guests through the evening.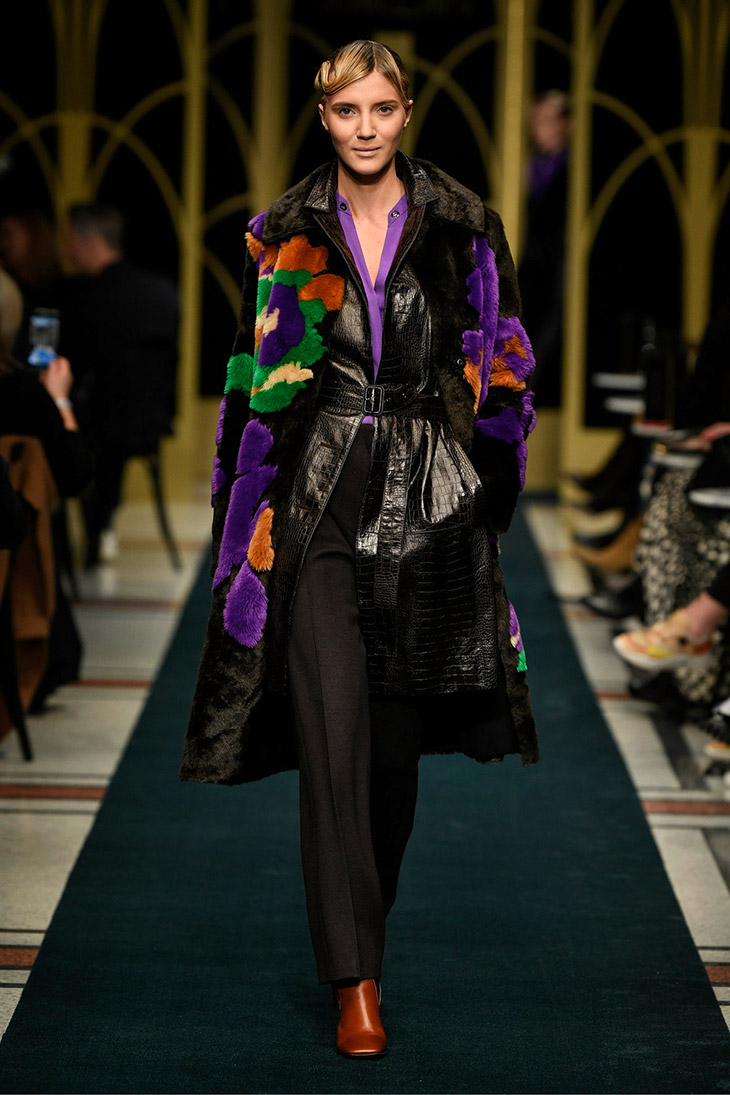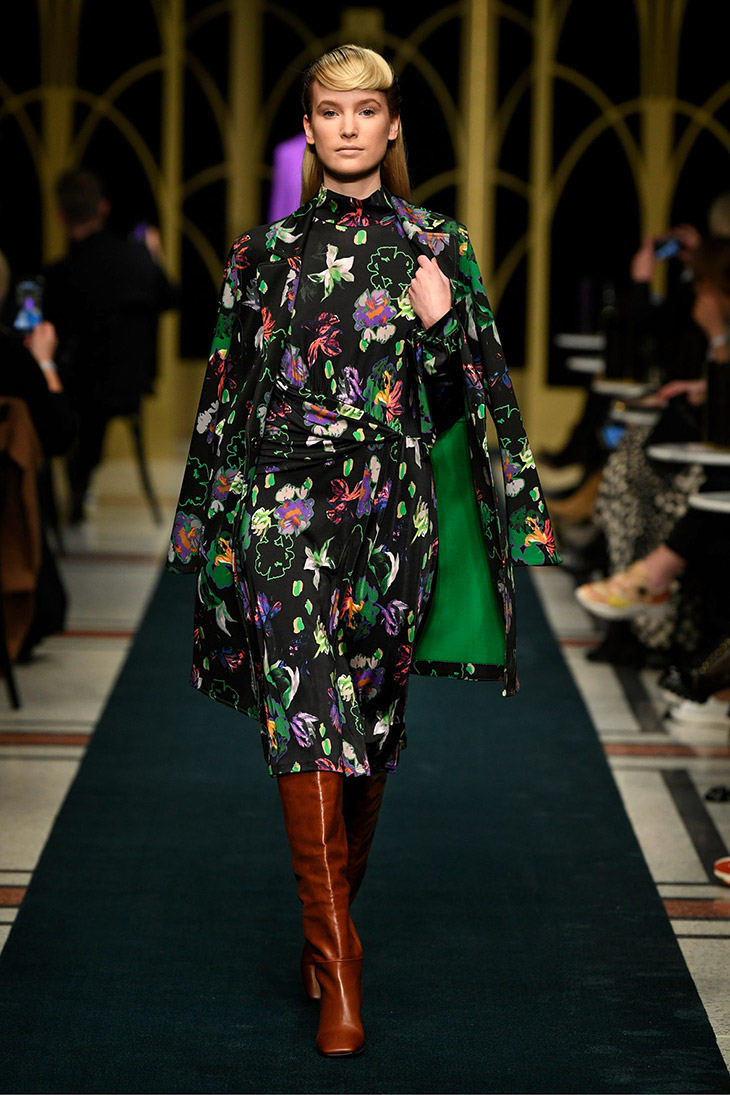 For Fall Winter 2020, Marc Cain Collections harmoniously united néo-bourgeoise influences with modern ones. The whole line celebrated a preference for rich, decorative elements and unique details. Carefully crafted capes and ponchos were interpreted in innovative styles. They are, without any doubt, a good investment as statement pieces for new season. Some of these lavish looks were competed with comfortable coats, often cosy fake-fur ones. Feelgood factor at its best! The classy culotte appeared in a shorter, knitted version. Its trendy form with an integrated pleat for additional volume certainly stayed in mind. On top of that, the precious material choice made these pieces so highly desirable.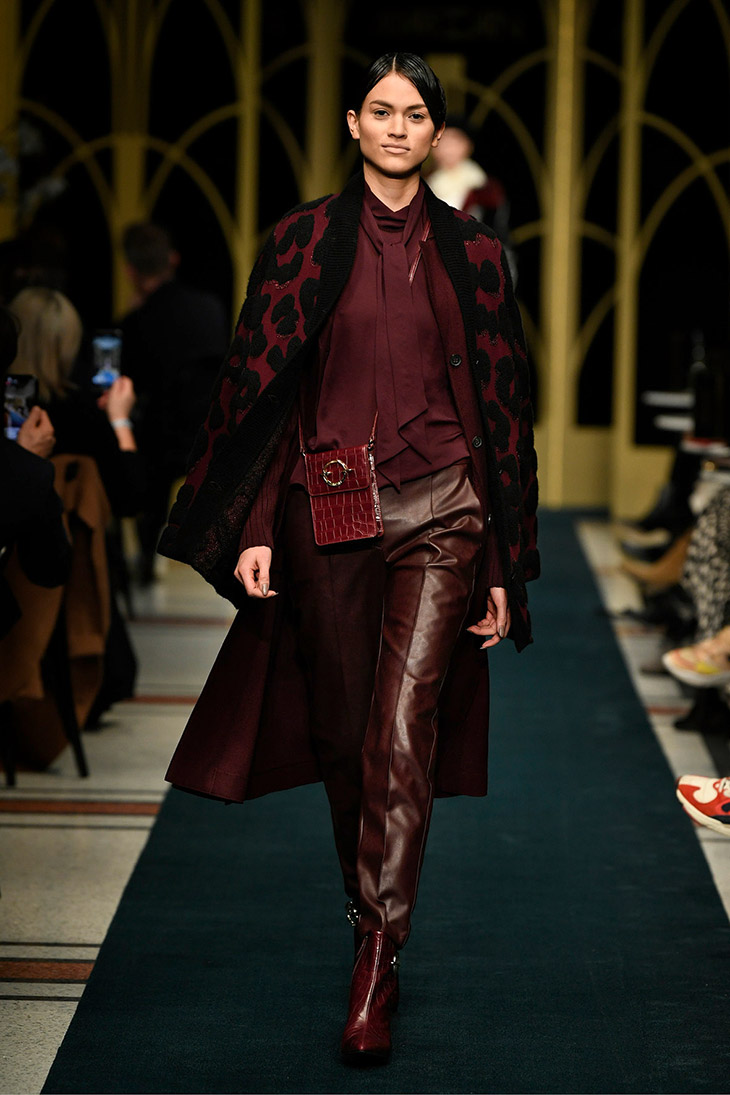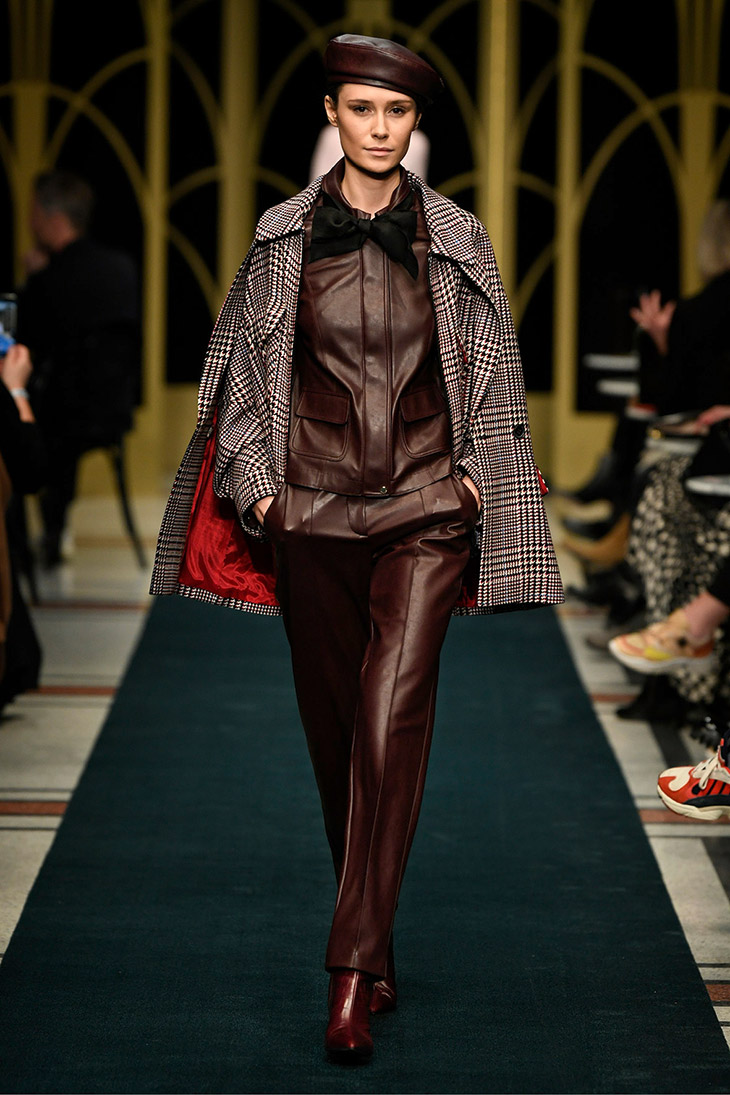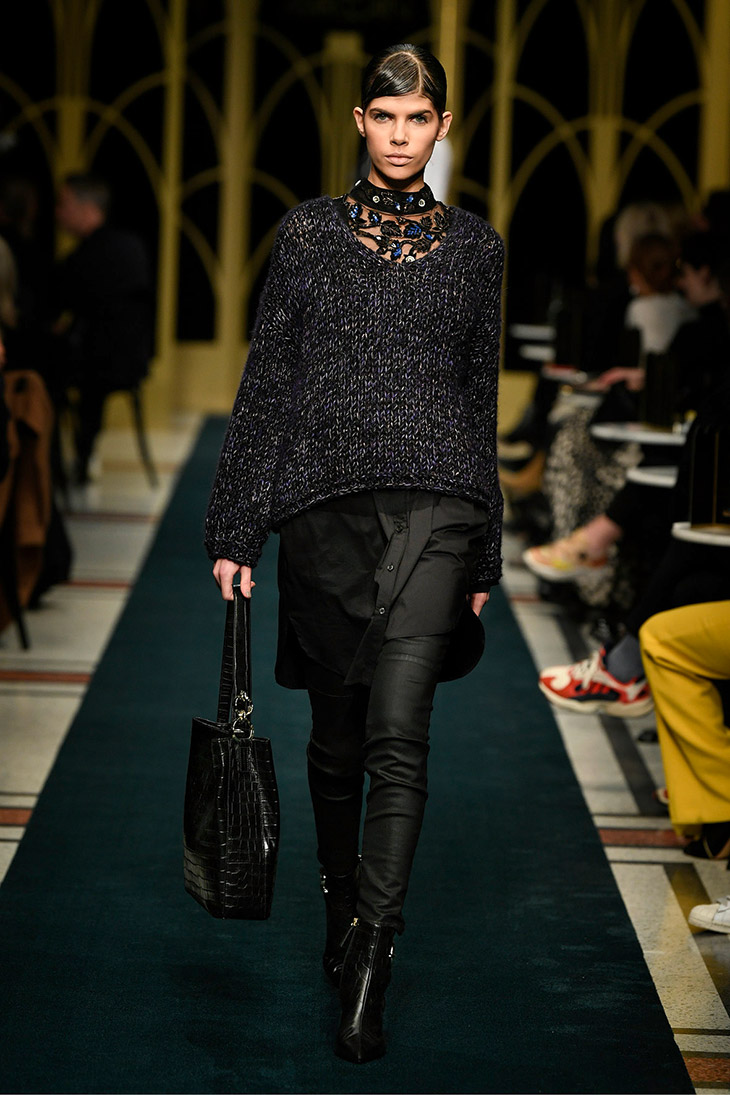 Shape-wise, the gender lines were creatively blurred: the cuts were based on classic menswear with angular shoulders and distinctive lapels. Shirt jackets were focused on the waist and therefore a highly feminine overall image was created. The blouses added a feminine approach to these looks. Furthermore frills, flounces and pin- tucks were repeatedly used. Have you noticed that scarlet red suit? Mysterious in a highly mesmerizing way!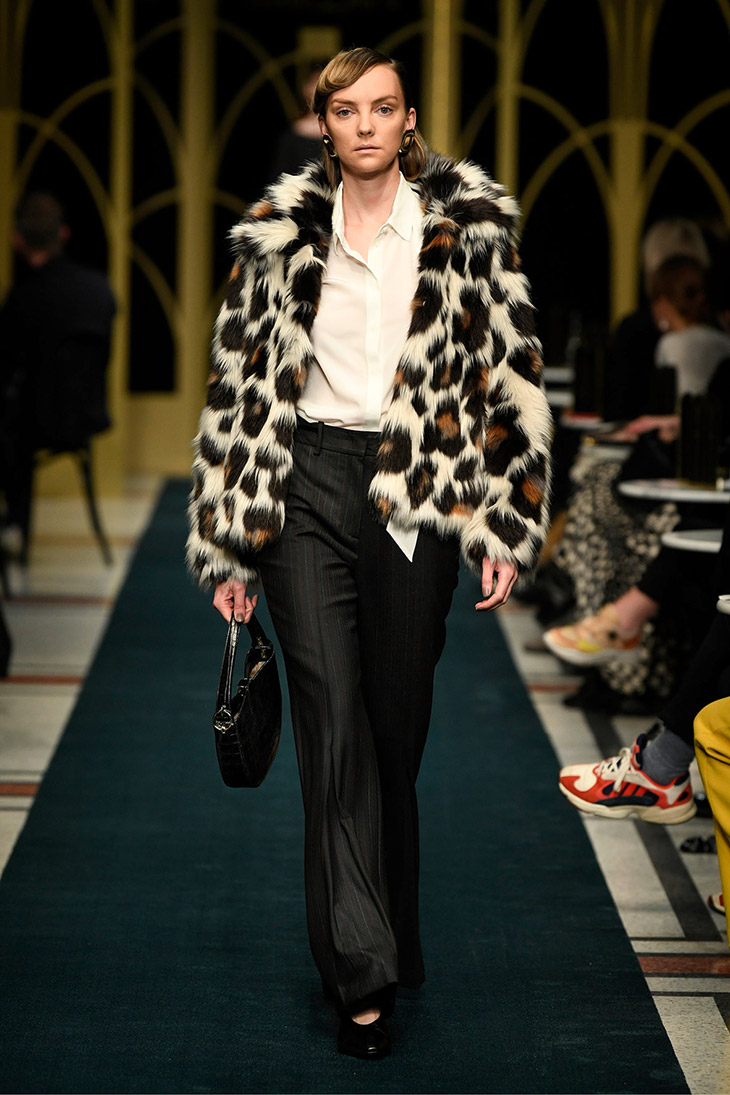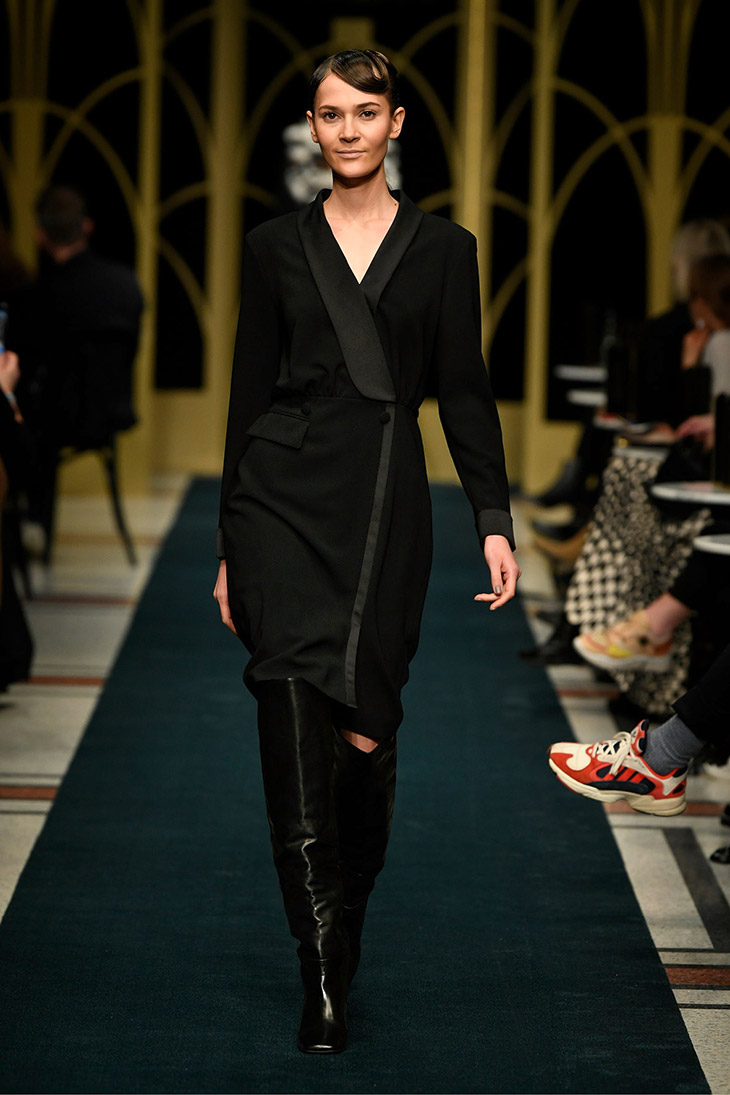 "The promising motto of "Pearls, Stories & Champagne" was implemented in perfect style- with unique looks, an atmospheric ambience and a host who was able to carry our guests away. I'm very pleased and I am looking forward to new season", declared Helmut Schlotterer, CEO, Founder and Owner of Marc Cain.
"Pearls, Stories & Champagne" made us dream of a golden, glamorous new year. Many thanks, Marc Cain, for having us in your stunning show!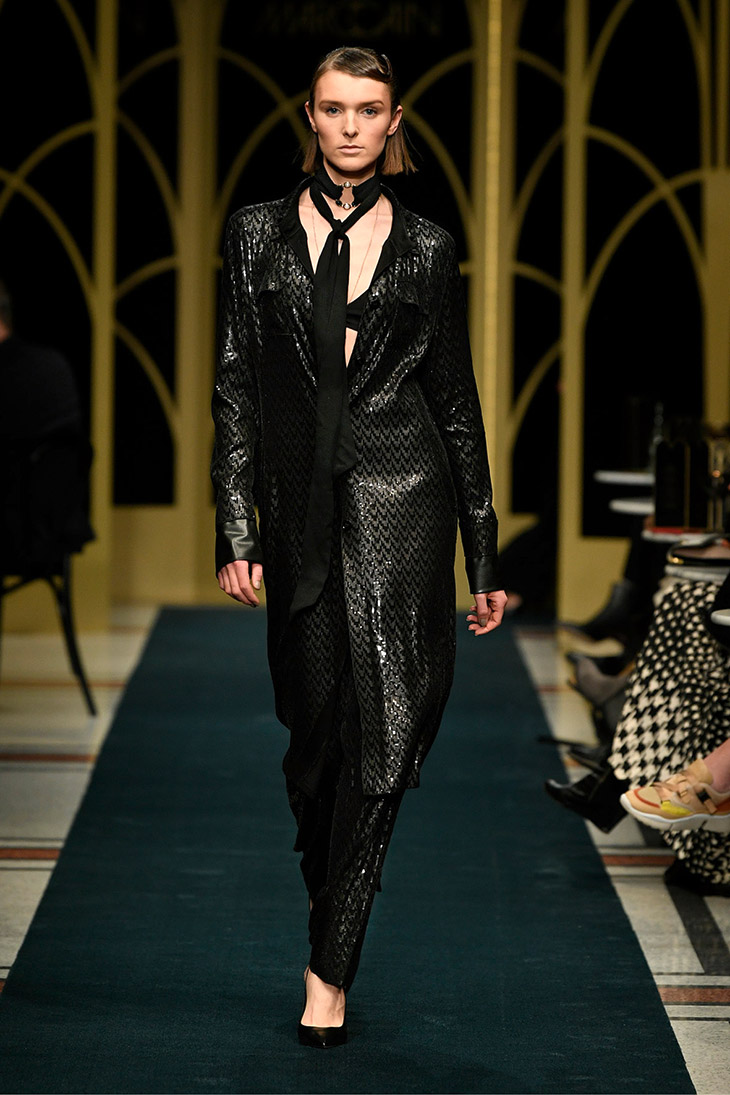 Images courtesy of Marc Cain GmbH
Review by Sussan Zeck for D'SCENE Magazine