Discover Sankuanz' Fall Winter 2020.21 collection, that explores conflict and harmony between culture and ideology, presented on Tuesday, January 14th, during the ongoing Paris Fashion Week.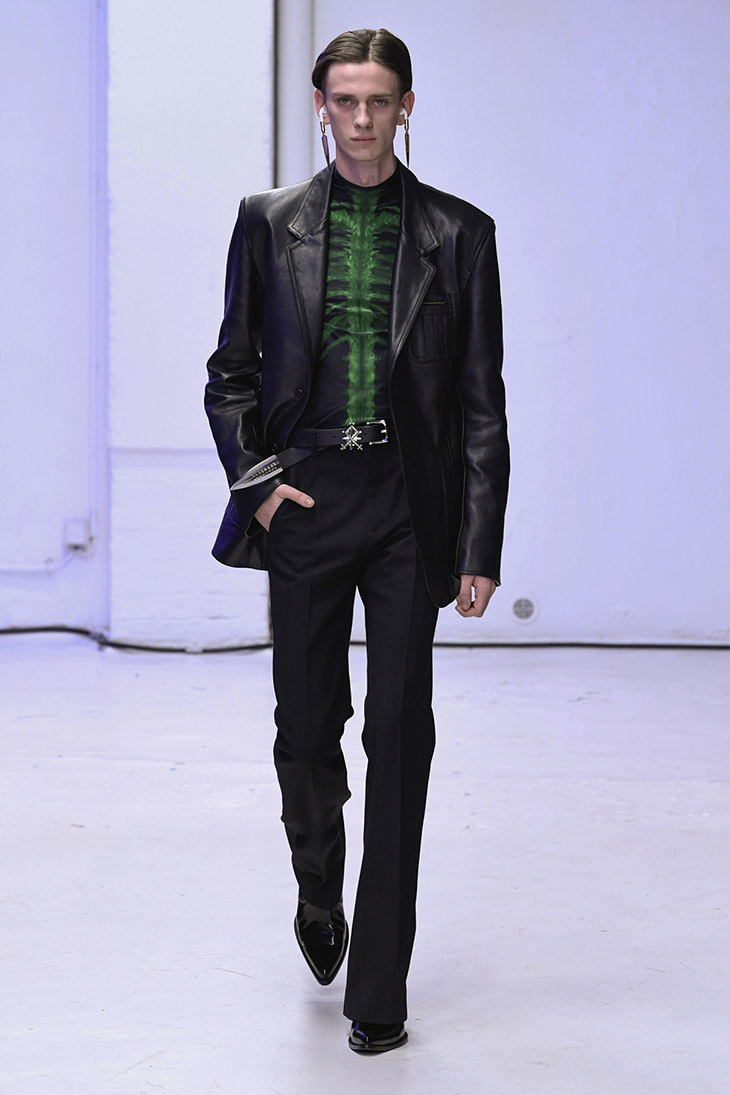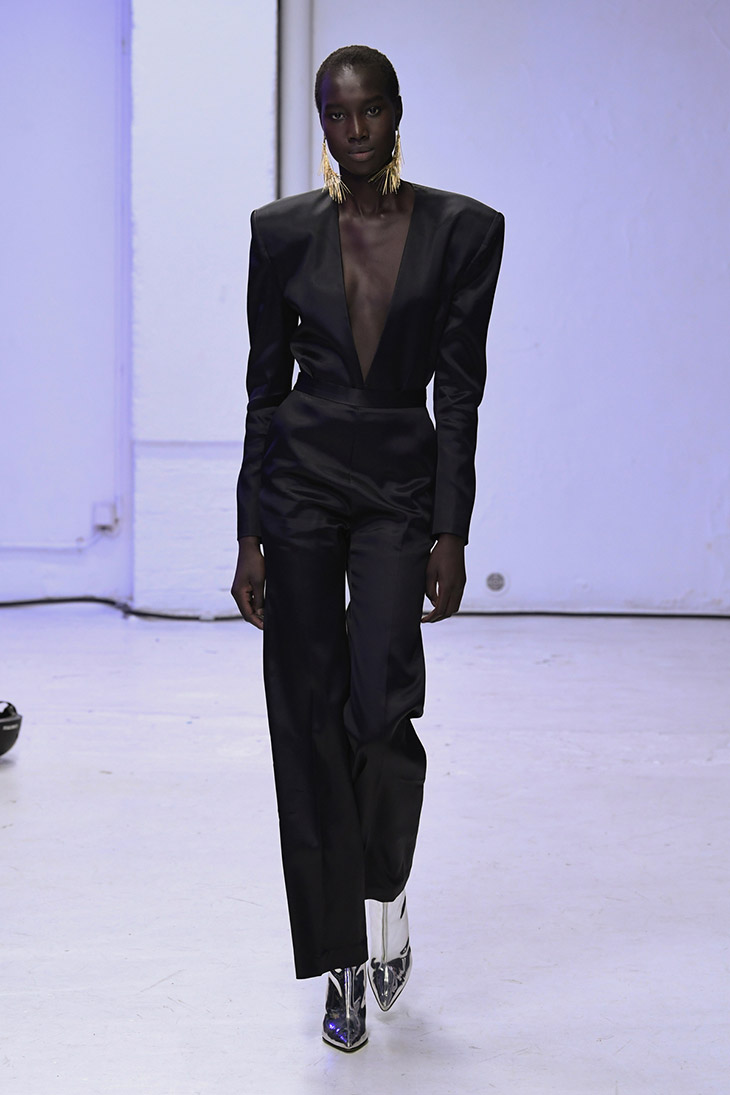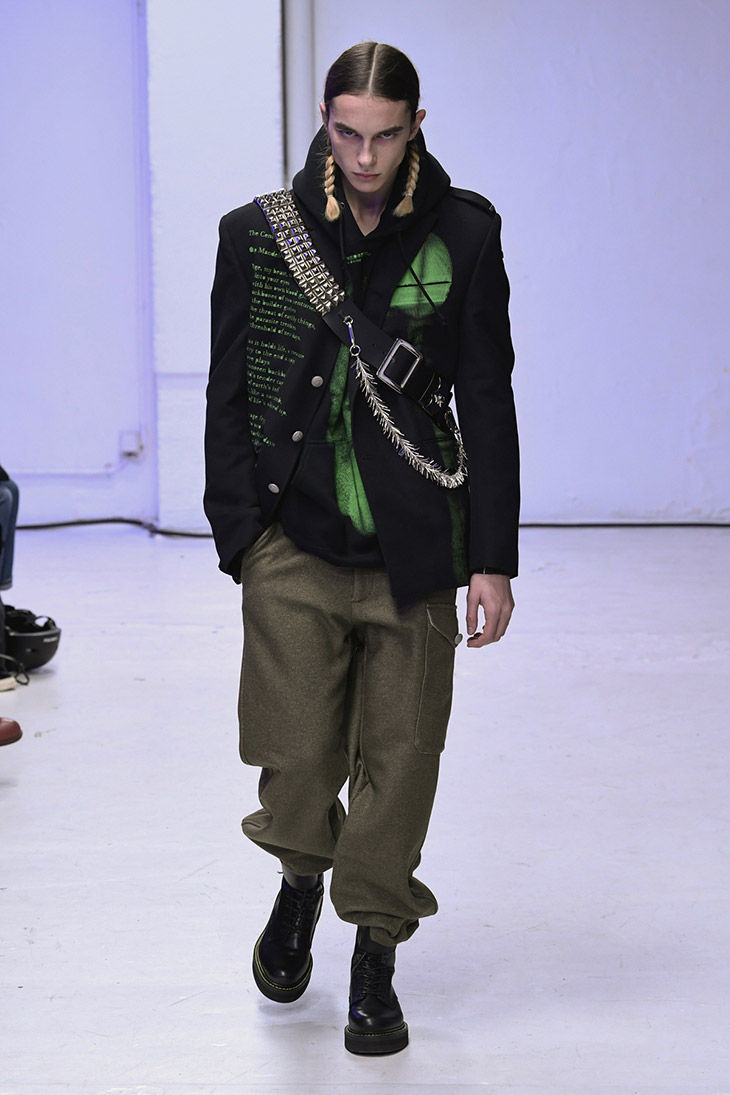 "In a consistent reformulation of the brand's signature themes of protection, the military-inspired line-up conveys the fierce allure of both the casual urban streetwear looks of a rebel warrior and the sleek rigor of ceremonial attire.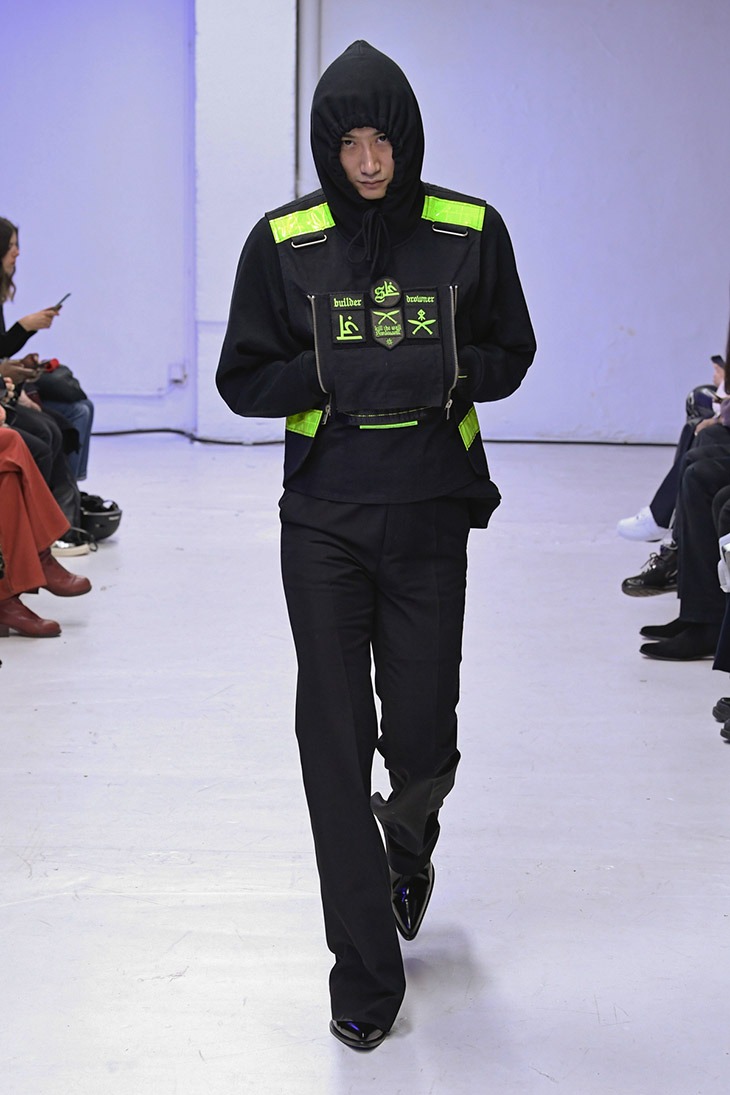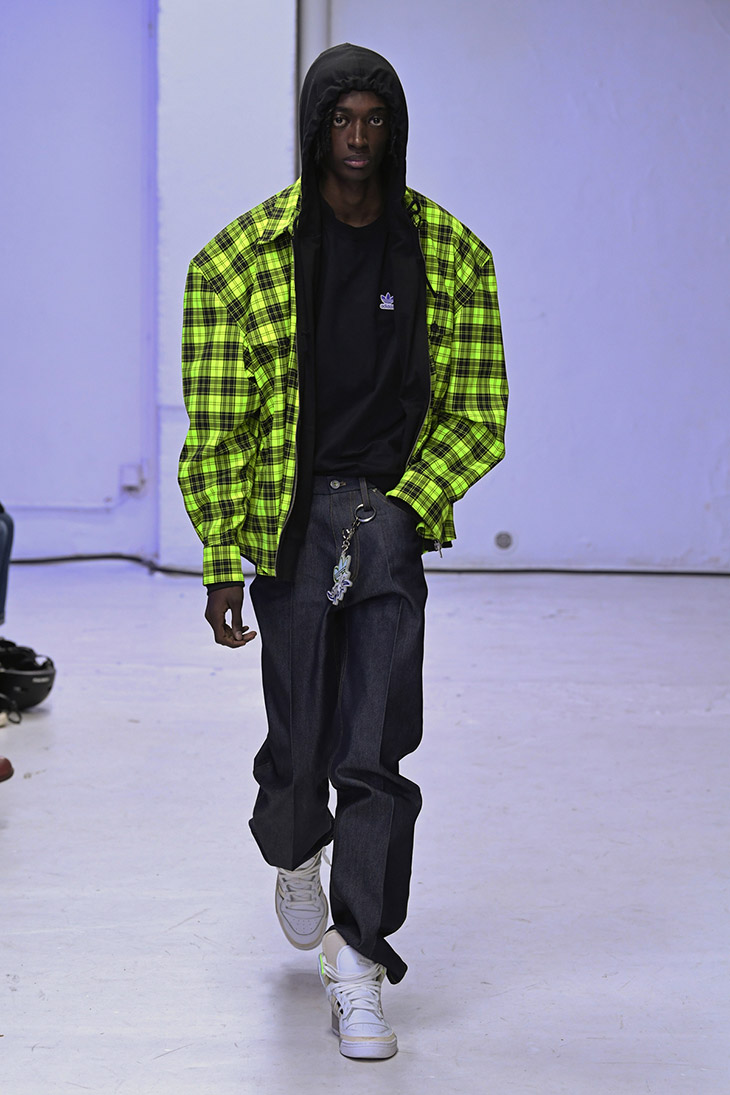 Conferring an almost religious aspect to these incisive looks, striking ornamentation with metallic dagger details and the OTHLA logo surfaces on accessories, shaping jewelry pieces or adorning uniform style clothes like crests and medals.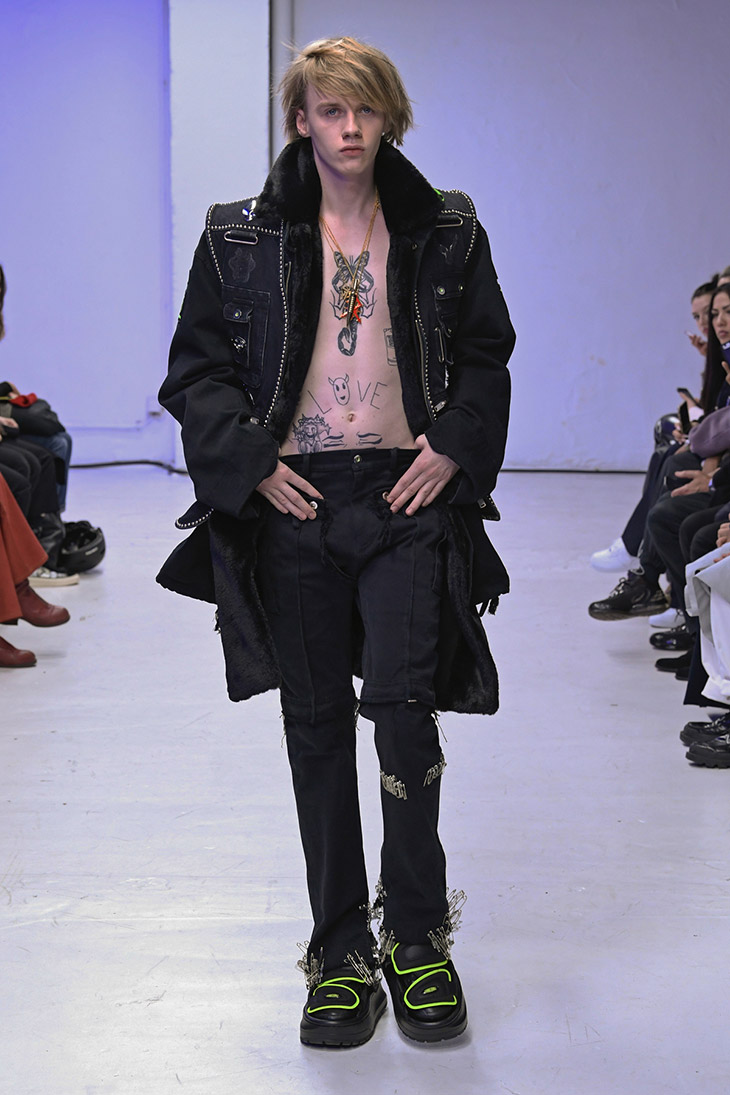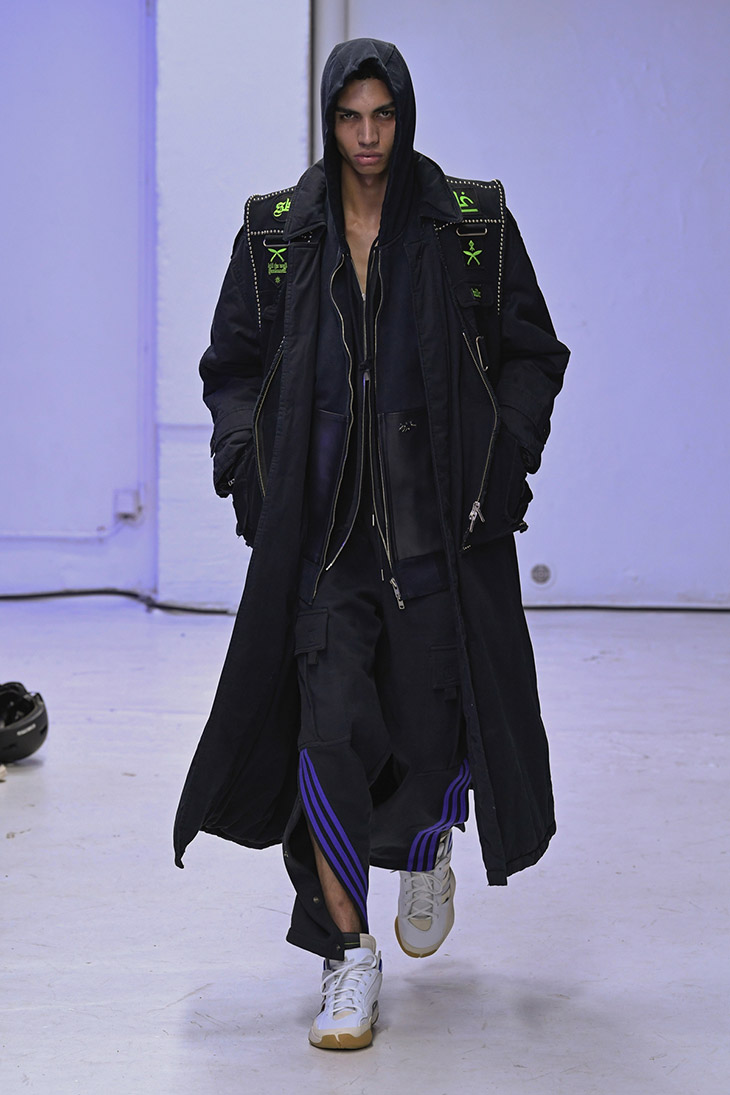 The mostly black collection is highlighted with contrasting flashes of the brand's neon green signature color. The distinctive lime shades of the thin line featured on the house's tag is echoed in the collection's prints made from the Chinese artist Zhang Ding's artwork "High-Speed Forms"."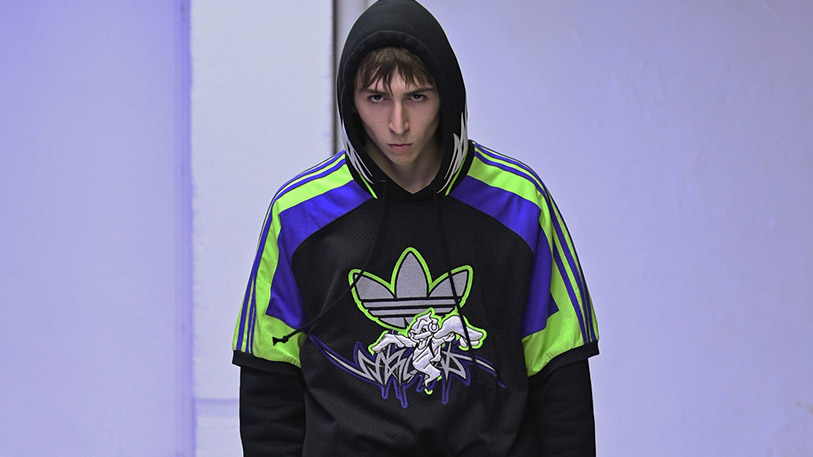 Courtesy of ©SANKUANZ / Ritual Projects