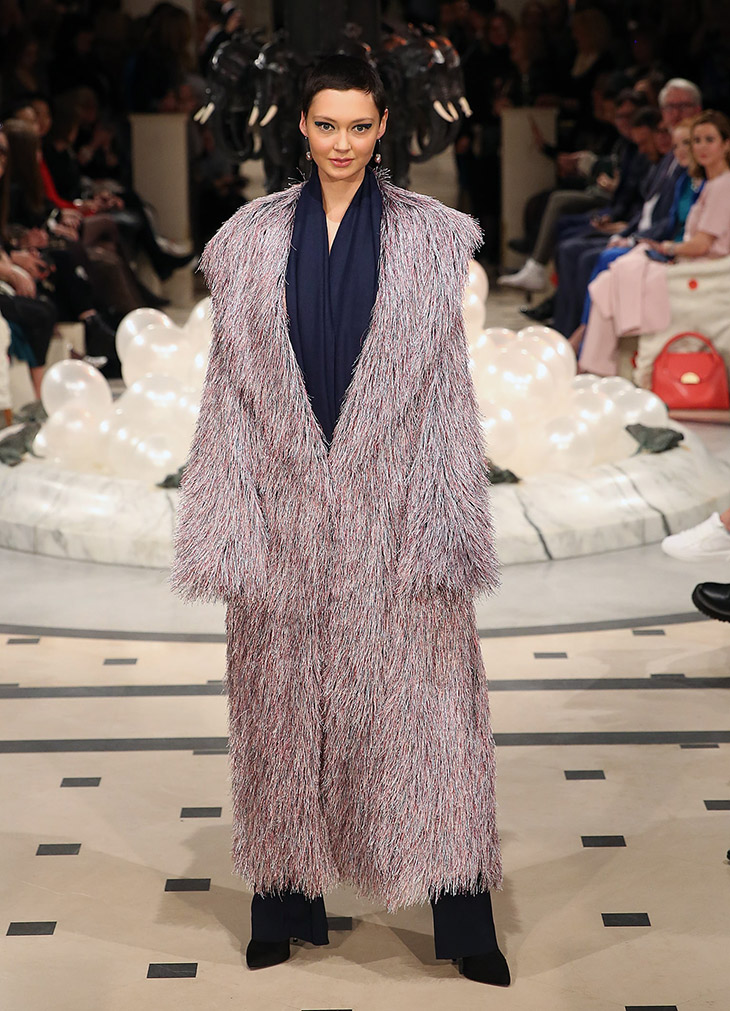 In her Autumn Winter 2020.21 collection titled "JOY", German designer Anja Gockel takes her inspiration from Ludwig van Beethoven's "Ode to Joy". In the context of this topic, "The Embassy Singers" (from the British Embassy) and the "Berliner Konzert Chor" performed this composition at the beginning of the show. This piece of music is also used as the European anthem and is underlining the importance of Europe and the values it is standing for: equal rights, determination to support each other and freedom.
Furthermore the inspiration of this collection can be interpreted as a celebration of life and the beautiful moments it has to offer. The designer is evoking its audience to focus on positive energy: it is exactly this spirit that helps us to change things for the better when time gets tough, both for our own life, and for others. As location, Hotel Adlon Kempinski, one of the most prestigious hotels in Berlin, was chosen. This simply sophisticated setting underlined the hope for a glamorous, carefree, golden new year 2020.
But now let us have a closer look at the creations: Diversity plays a major role in this line. Each European country has its own character, and so does each piece of this range. It is exactly this diversity of a multicultural Europe that builds an interesting union. And, coming back to this collection, it is exactly this variety that makes it so lively. Being significant for this line is its expressive print choice paired with vibrant, eye- popping nuances. They team up with innovative, even slightly sporty- inspired cuts. The selection of fabrics is a highly wide one, it is ranging from iridescent ones to tulle. Or, to say it more precisely: everything you can imagine becomes real! Due to the glamorous character of these looks, the whole line radiates pure joie de vivre. However the overall image of these outfits always stays clear.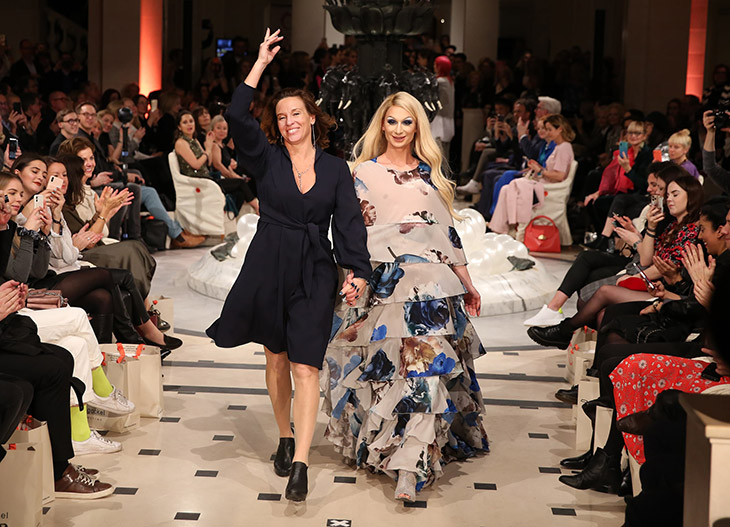 "JOY" is a very powerful, vivid and unique collection. Being significant for the creations is their highly individual approach that certainly stays in mind.
Photo courtesy of © Anja Gockel
Review by Sussan Zeck for D'SCENE Magazine