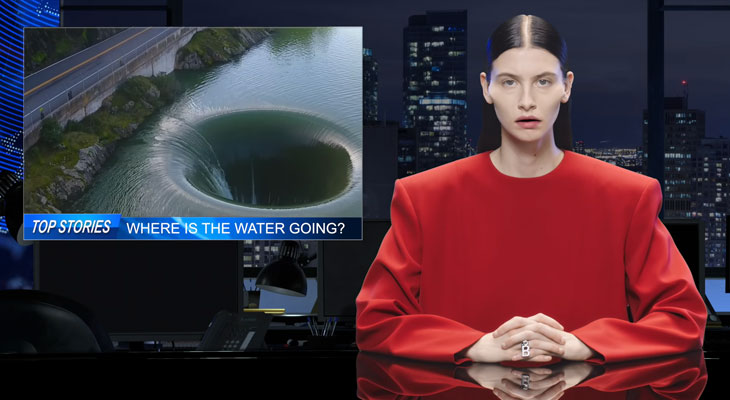 Creative director Demna Gvasalia brings us futuristic, but a little disturbing news in Balenciaga's Summer 2020 video. Global warming, presidential elections and traffic jams are some of the key issues reported by Balenciaga's news presenters in the latest campaign by multimedia artist and director Will Benedict.
The models become newsroom anchors with manipulated mouths, reporting on eerie events while a list of extraneous information passes underneath them on-screen. Watch Balenciaga's Summer 2020 video campaign below:

Summer 2020's themes reference diverse workplaces with corporate iconography and symbols of social hierarchies. In these campaigns, statement pieces are put into sharp focus or manipulated in the style of a deepfake, layered with sloganlike and news ticker text.
Follow @balenciaga