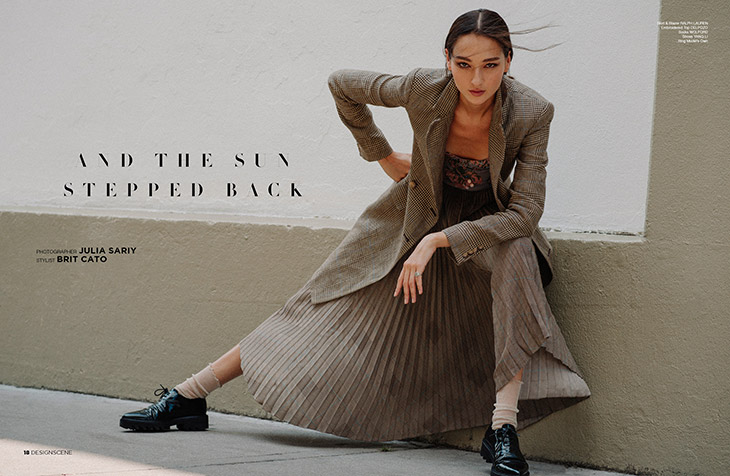 Bruna Tenório is back on the pages of DESIGN SCENE Magazine, this time we get some time to sit down with her for a special interview. Editor Ana Markovic talks with the top model about her impressive first season, becoming a jewellery designer and her beauty routine.
Discover more of Bruna's exclusive interview and shoot featured in DESIGN SCENE Magazine Winter 2019.20 issue below:
How did you start modeling? And what was your first big break in the industry?
I was scouted while shopping at a local mall in my hometown in Brazil. I traveled to Hong Kong for my first job, then I walked the runway at Sao Paulo Fashion Week. It was an instant hit at the shows which led me to New York where I signed with my first agency. My first international runway season I walked for over 50 shows like Chanel, Dior, Versace, Marc Jacobs, Yves Saint Laurent, Burberry, Louis Vuitton, Givenchy, Hermes, Armani, among others. I also shot for Chanel Haute Couture Campaign photographed by Karl Lagerfeld as well as a worldwide campaign with Japanese cosmetics brand Shiseido.
What was the most memorable show you ever walked?
It was definitely the Valentino 45th anniversary in Rome.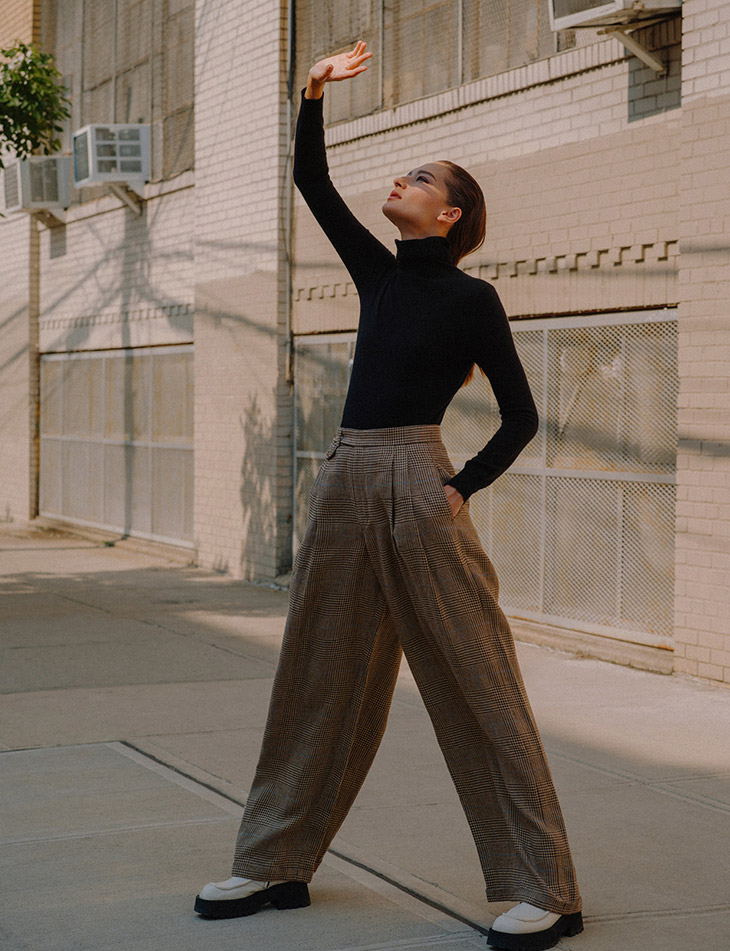 You have an impressive portfolio, what are some of your favorite brands and magazines that you've worked with in the past?
I don't have a favorite brand because I like a lot of them for different reasons. I can say Chanel and Karl Lagerfeld had a huge impact in my career for giving me a first chance at the fashion world and opening many doors for me when I shot for the Brand in 2007. Ralph Lauren for having me as the face of the brand for over a decade and Shiseido cosmetics for having my first worldwide beauty contract.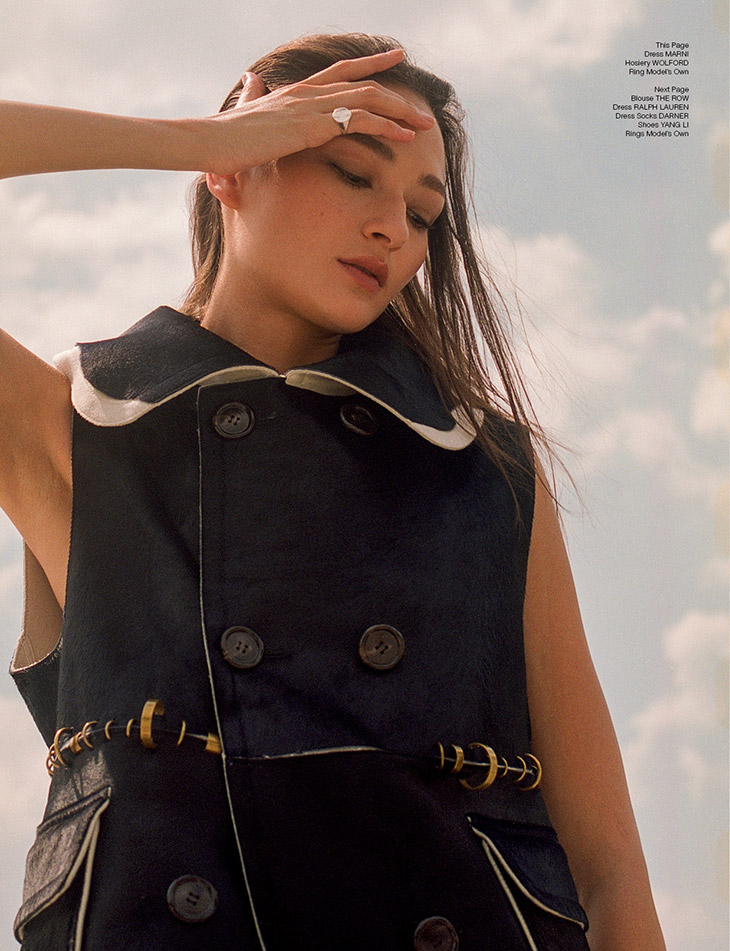 When was the first time you got interested in designing jewelry?
After 10 years working as a model, I wanted to start trying to do something else, that could work parallel with my work in fashion, and decided to study jewellery design. Last year I did a few courses at Liloveve School of Jewellery in Brooklyn. I learned the techniques of handmade jewellery, wax carving, metal smiting and stone setting.
What made you want to create your own line?
I loved the idea of being able to create something I really love and that had my DNA. So I decided to create my own jewellery line called Bruna Tenório Jewelry.
What can you tell us about your upcoming first collection?
I am fascinated about the vintage world. I love finding pieces from the 60s, 70s, 80s in vintage stores around the world. I collect a lot of great pieces and I got very inspired by them when I was thinking about this collection. It's a very small collection on timeless pieces that really express who I am and what I like.
Who would you like to see wear your designs?
Confident Women!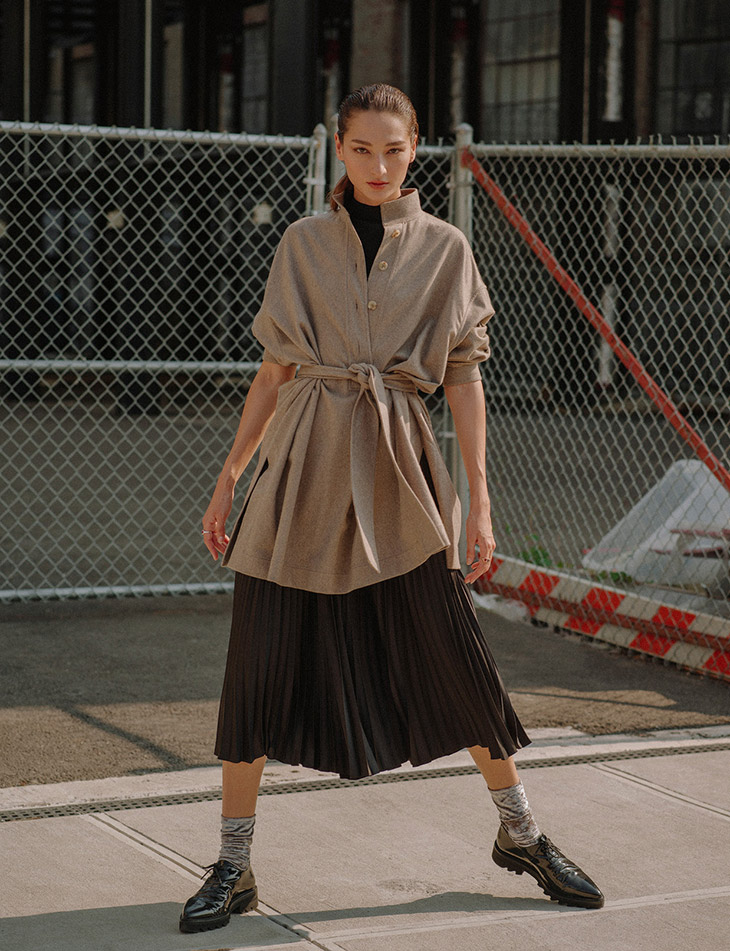 How has your modeling career influenced you as a designer?
I believe I have learned a lot working with some of the best professionals in this industry. I always wanted to create something for myself where I could express who I really am.
If you could go back and tell yourself one thing before starting your modeling career what would it be?
Be patient and don't take anything personal.
What persistent fashion myth would you like to debunk?
Model life is not quite glamorous as people think!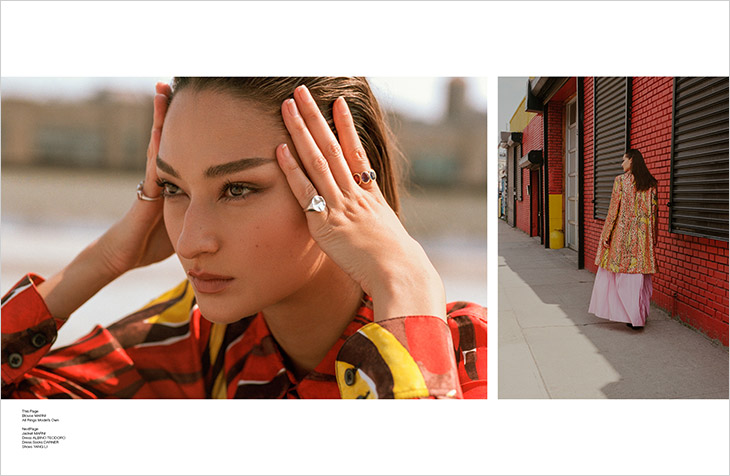 Who is your ultimate fashion icon?
Audrey Hepburn.
In which film would you like to be the leading lady?
Breakfast at Tiffany's.
Favorite TV Show?
Breaking Bad.
What song are you listening to on repeat at the moment?
3 nights by Dominic Fike
How would you describe your personal style?
I would describe it as effortless chic, mixed with comfortable.
What do you do to stay in shape?
I eat pretty healthy during weekdays and work out 3 times a week. I do cycling and pilates.
What is your beauty routine?
I wash my face with water only in the morning. Apply sunscreen. I don't wear makeup everyday, only when I have appointments or events. Even though I wear very little makeup. I always try to keep my skin very very clean. At night I wash my face and gently exfoliate, I do it everyday with a daily scrub, very gentle. I apply my night facial cream, and a lip balm. That's it. I also drink a lot of water throughout my day.
Do you have a signature fragrance?
Not really, I am always changing my fragrance. I enjoy trying different perfumes.
Your tip for taking the best photo?
Sunset lighting is the best!
What makes you happy?
My family, the beach and kindness.
Keep up with Bruna on Instagram @brunatenorio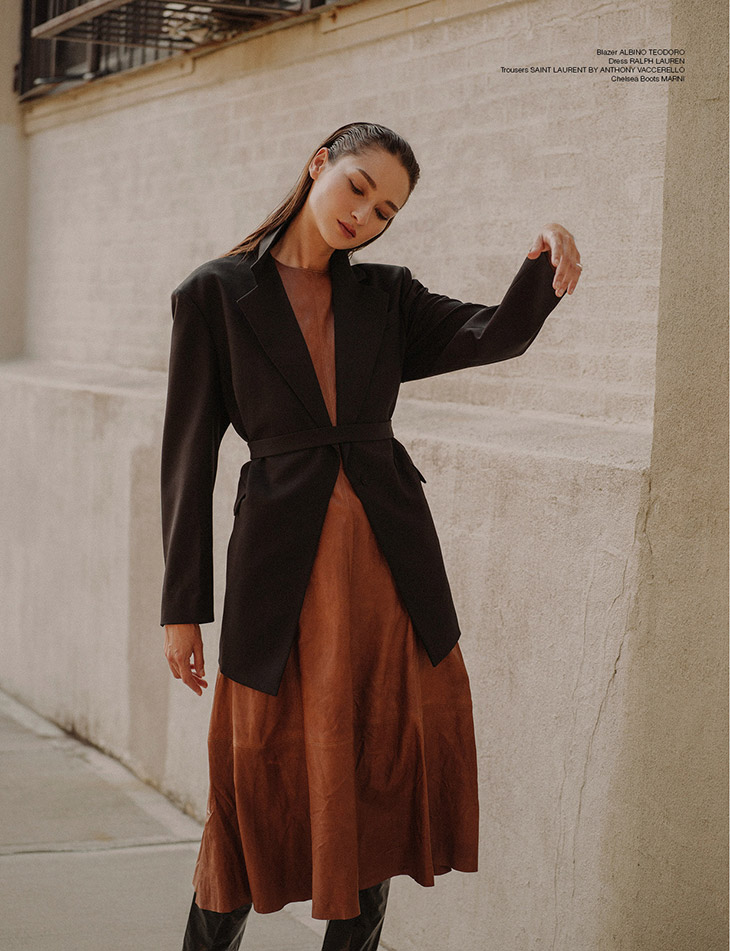 Photographer JULIA SARIY – www.juliasariy.com
Stylist BRIT CATO – www.britcato.com
Hair Stylist TOMOKO KUWAMURA
Makeup Artist YUMI NAGASHIMA
Model BRUNA TENORIO at New York Model Management