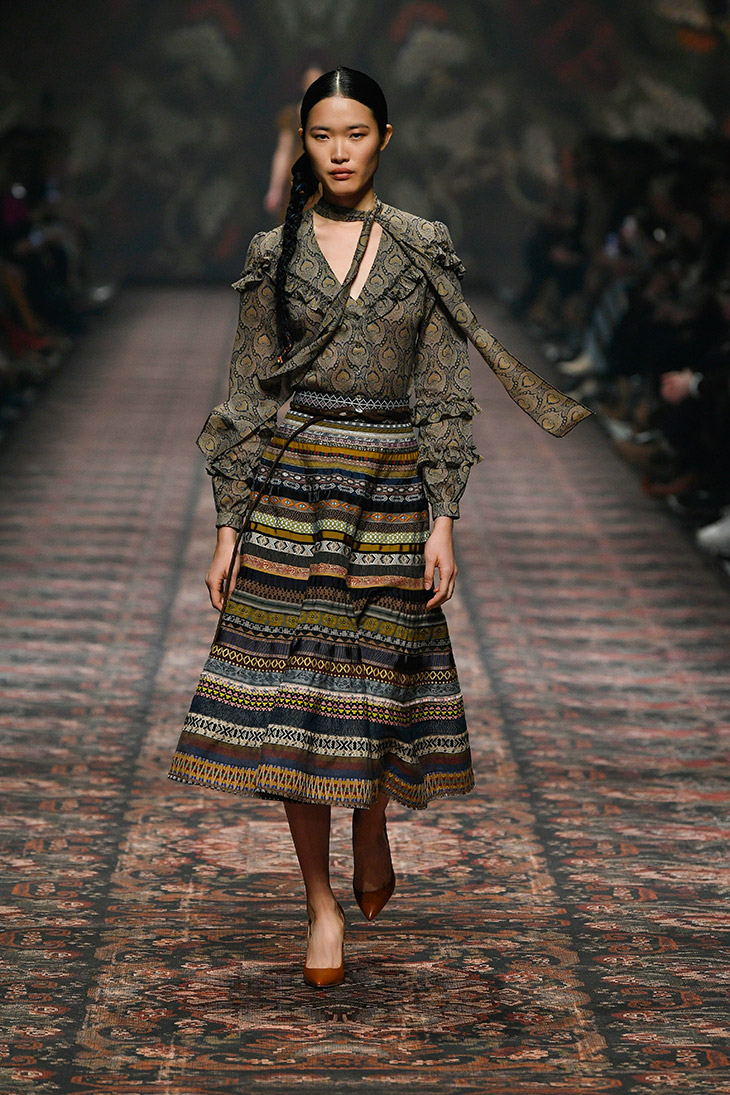 In her Autumn Winter 2020 collection titled "Artisan Partisan", Austrian designer Lena Hoschek takes her inspiration from various ethnic influences that she pairs with fabrics from all over the world. Due to this bohemian mix of folklore and artisan patterns, different cultures and traditions are creatively mingled.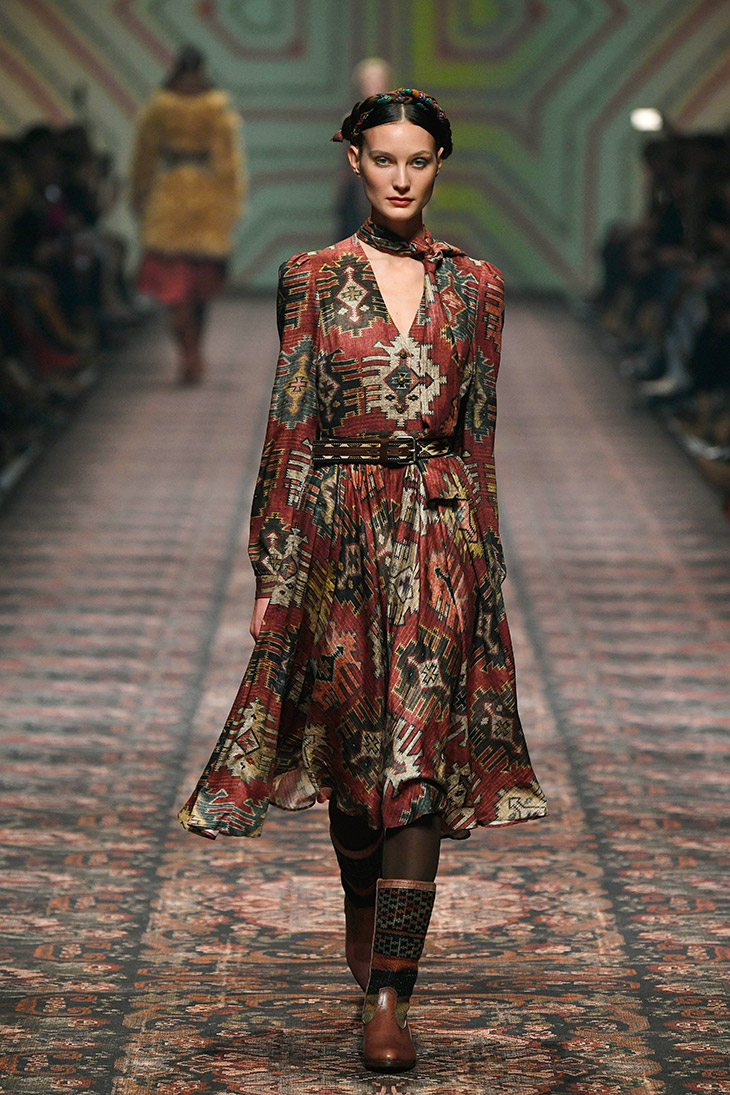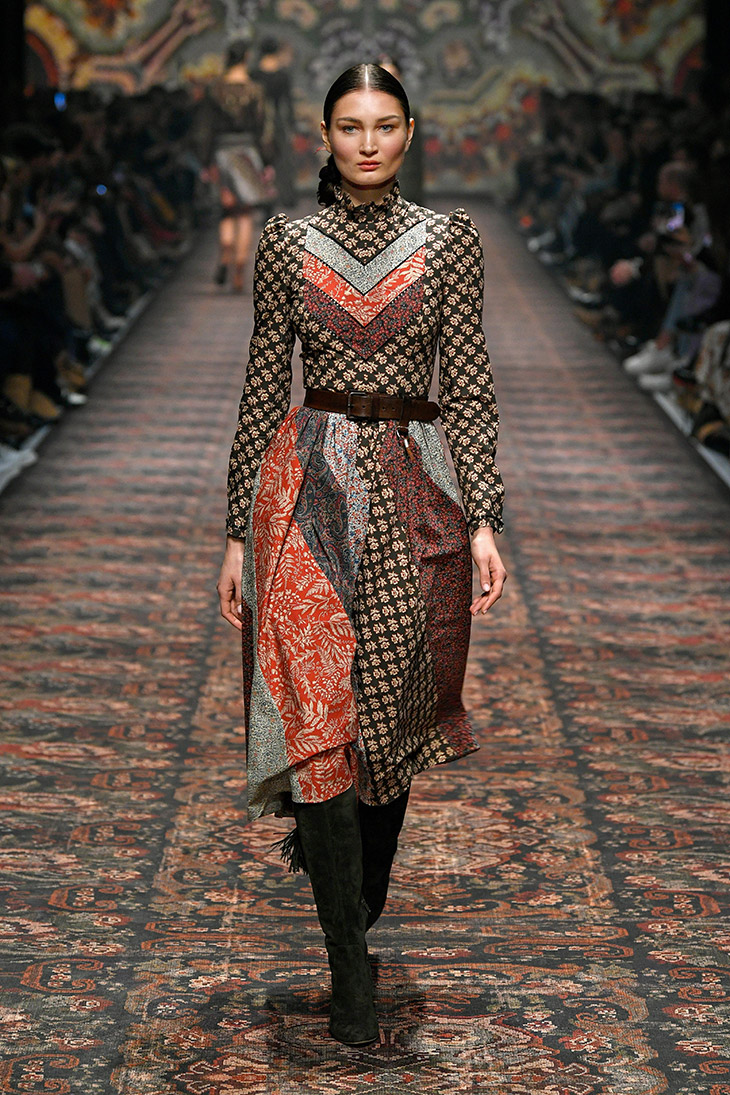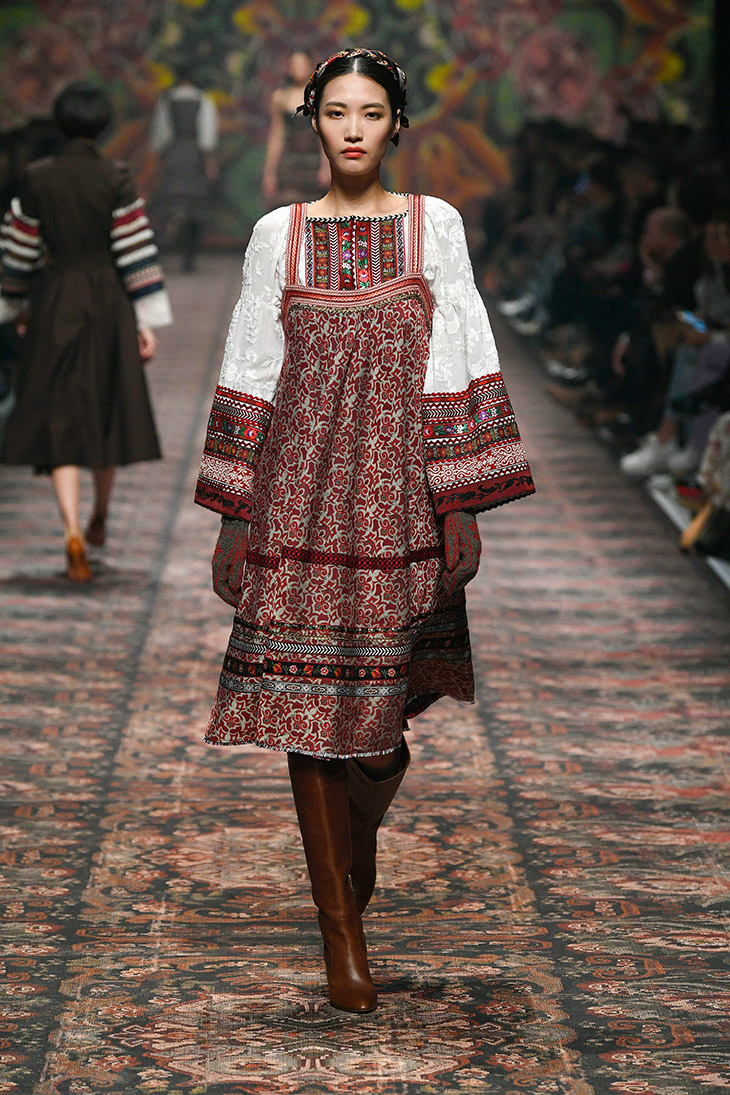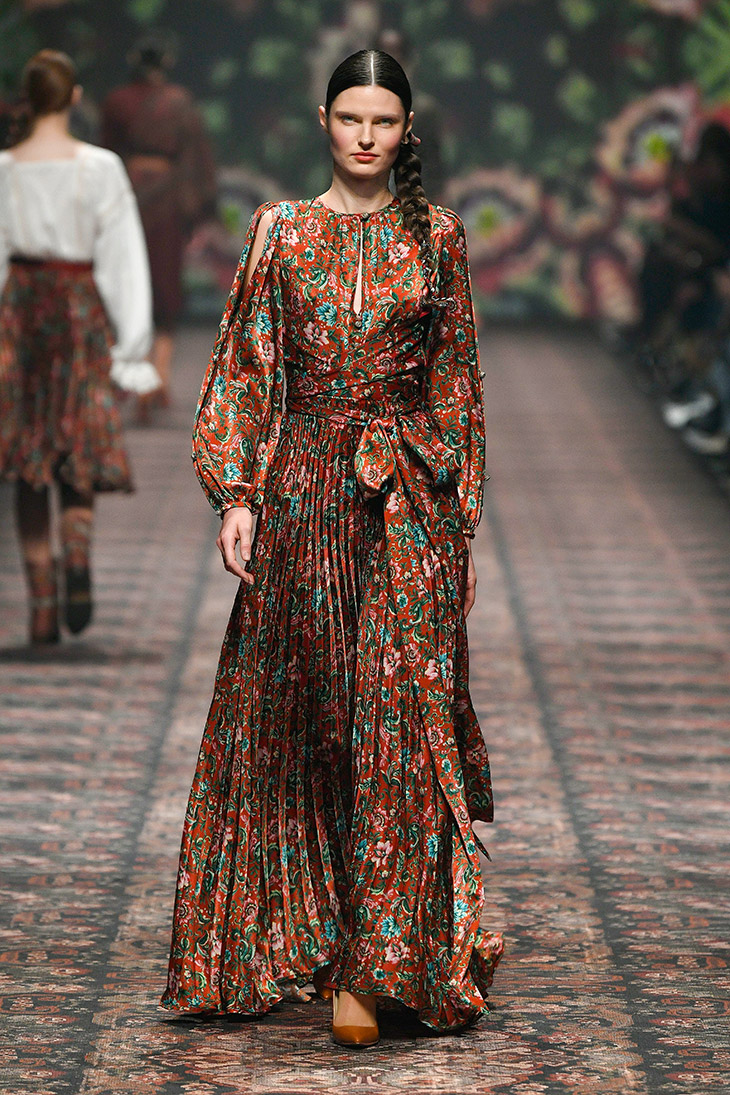 Her world tour starts in the Austrian capital city Vienna (where the designer is based). Interesting fact: exactly this metropolis played a central role in fashion business in the Empire period. At this time, the Viennese scarf with its Persian paisley made of a fine wool/ silk mixture and its hand- knotted fringe as a decoration, was highly sought- after. As we witnessed so often, trends from former days always have a big potential to come back. Inspired by the trend piece of the 18th- century, Lena Hoschek added some simply stunning paisleys woven for her range.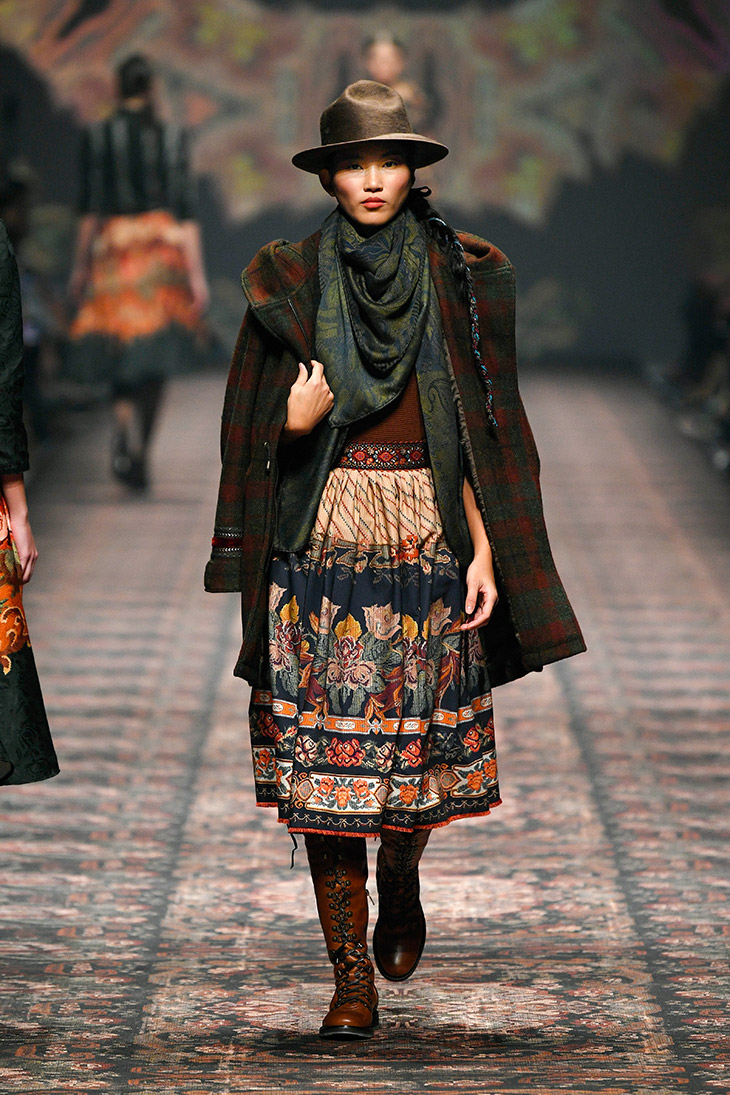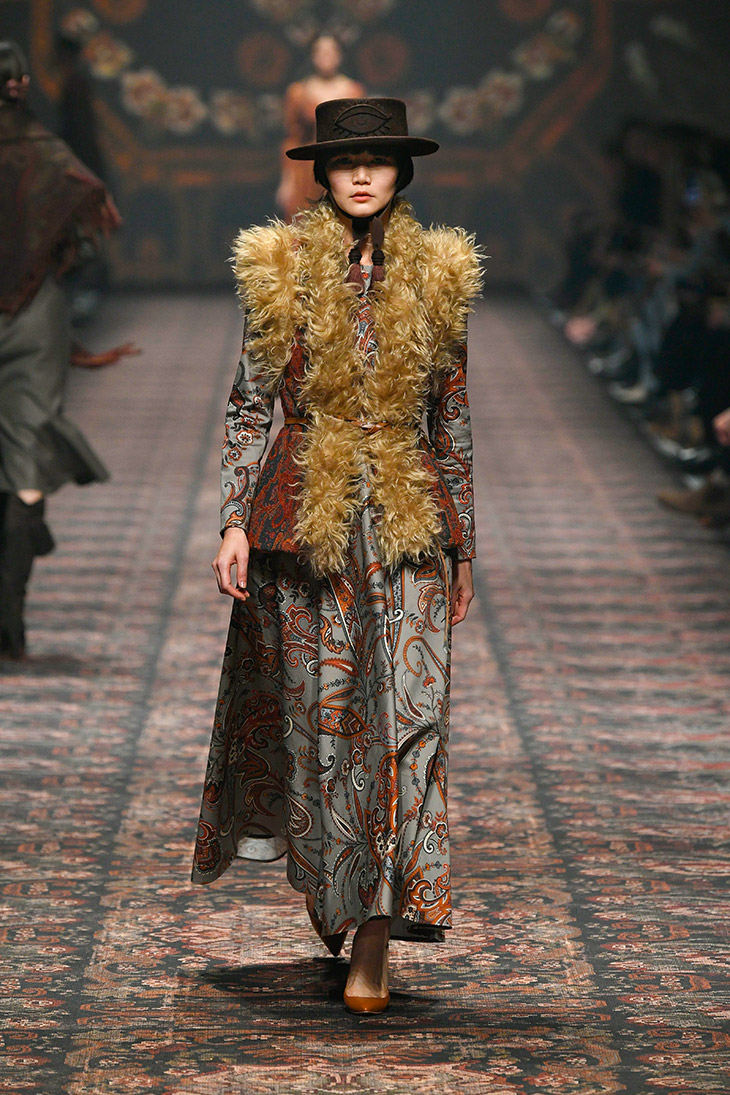 The collections' path continues across the Balkans to Anatolia: these influences clearly shine through in the use of Pakistani ikat silks and Persian pomegranate decorations. The more cultural influences appear, the more interesting it gets. Moldavian rose kilim patterns, that become visible in prints, are another highlight of this line. They seem, furthermore, even slightly Baroque- inspired. The colour palette feels like a walk through an Oriental spice bazaar: it contains of a bunch of earthy red tones, such as garnet, cherry, mahogany, brick and berry. Additionally, brown tones play a major role, such as chocolate, coffee, chestnut, russet and copper. Orange, turquoise and yellow are applied as well. In some pieces, metallics build interesting highlights. They are, however, always presented in a rather subtle way.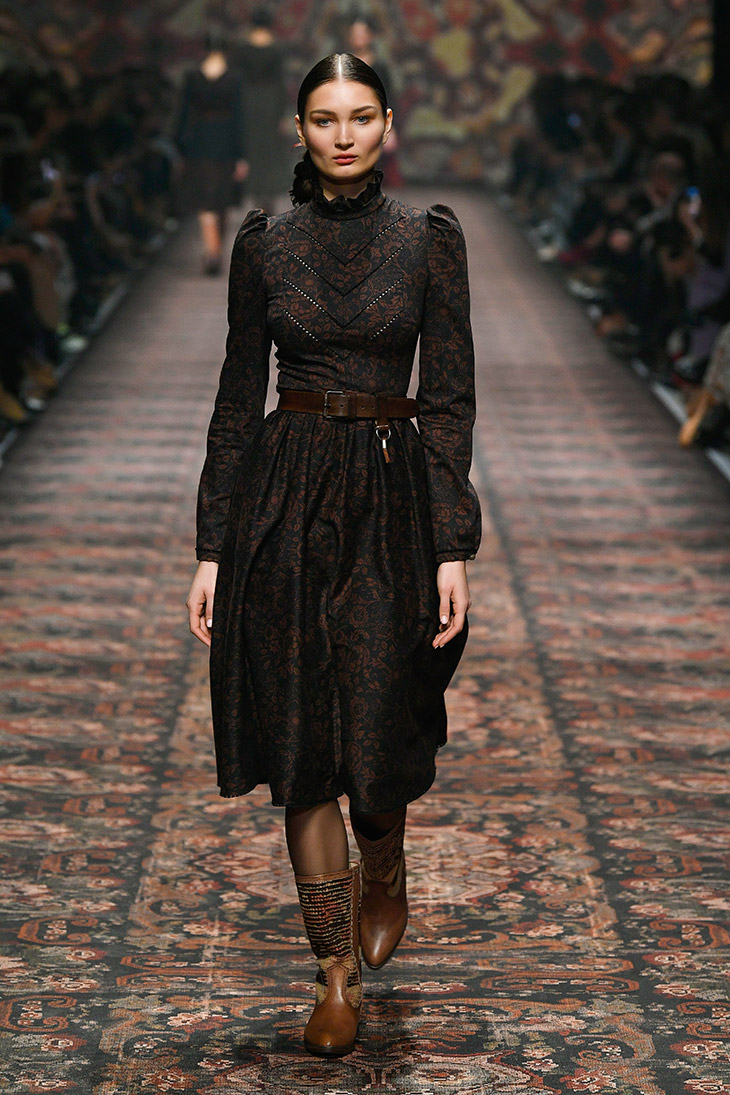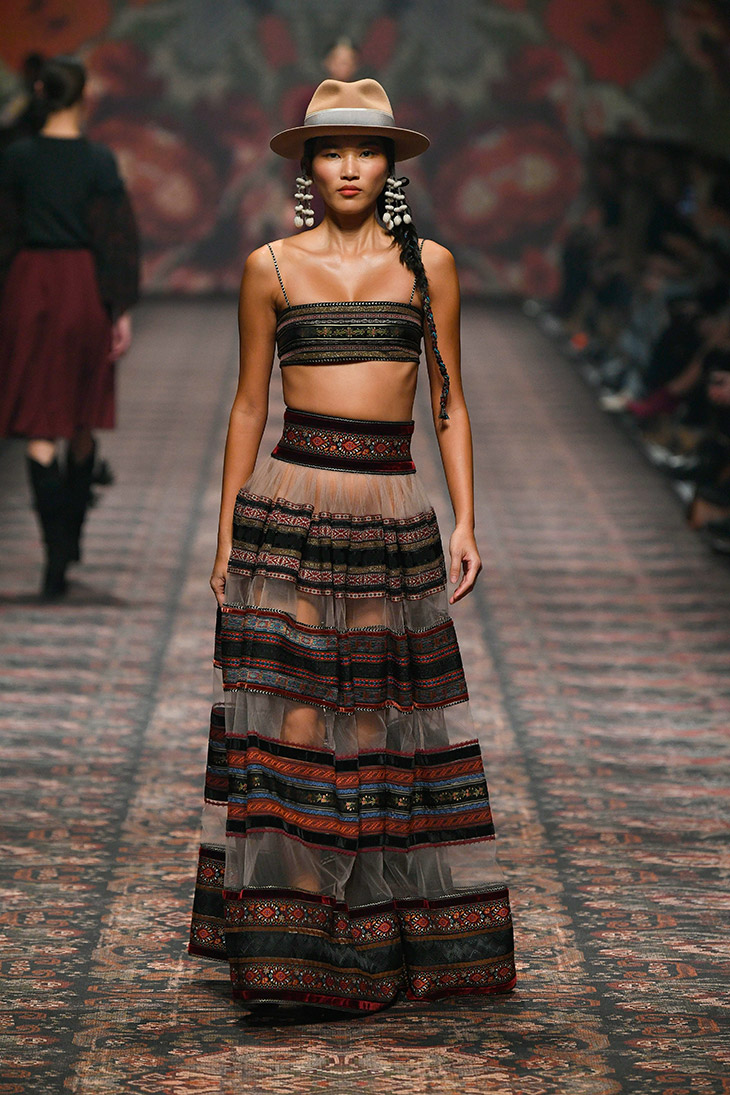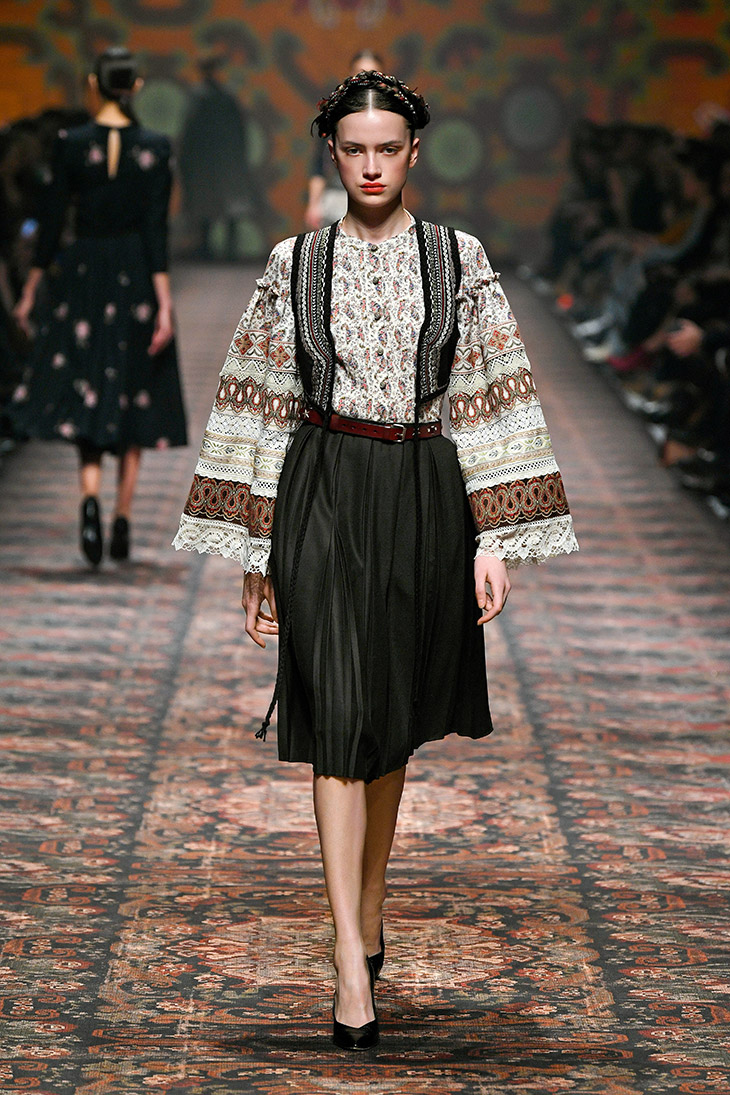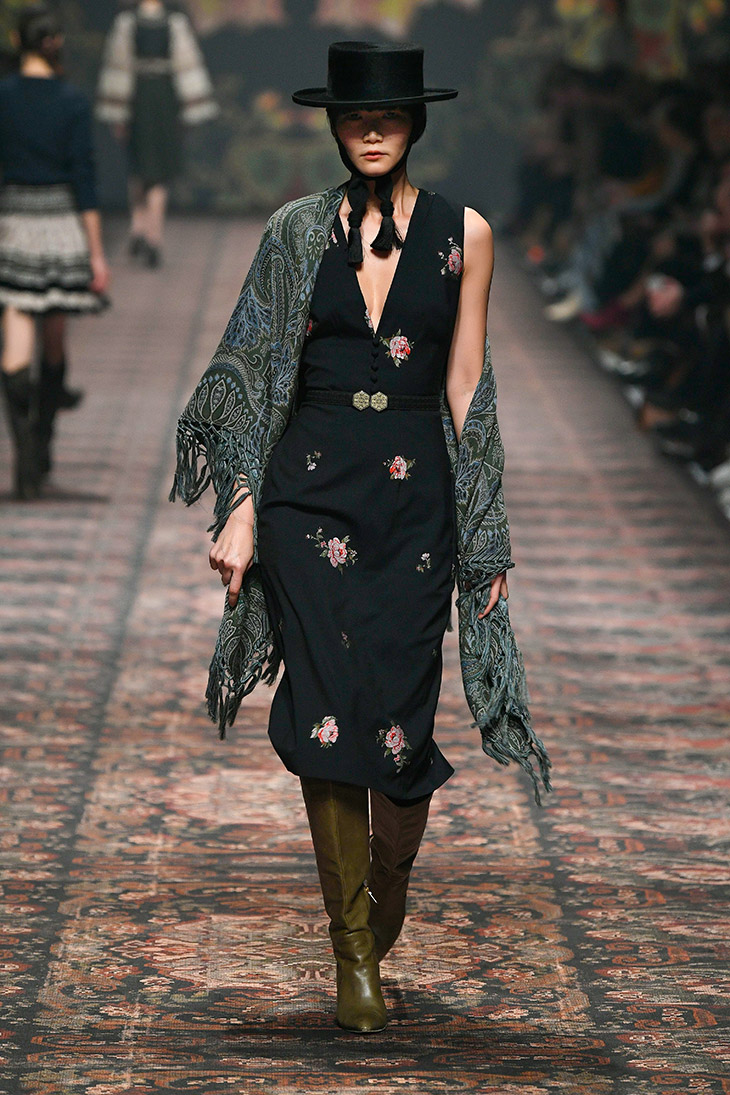 Lena Hoschek continues her journey to Lake Como, a region that was well- known for its silk production in the 17th century. The paisley silks from a silk manufacturer are then transformed into couture gowns. With some pieces from Spain in her luggage, her journey leads her to France. She then turns her antique fabric patterns into picturesque fabrics embroidered with arabesques.
The dressmaker describes the design process with the following words:
Designing is like cooking to me. At the market I'm inspired by the incredible variety of colours and smells. In my studio it's the variety of materials – countless ribbons, special prints, exquisite fabrics. Thus I work my way from the ingredients to the final 'dish'.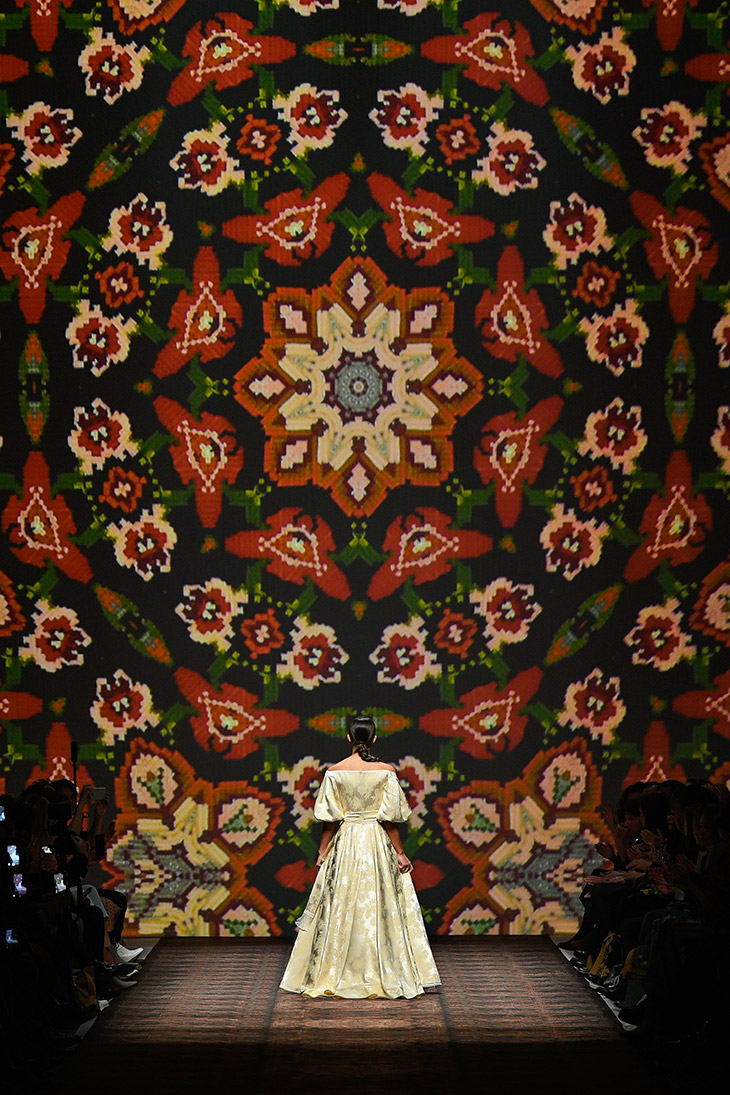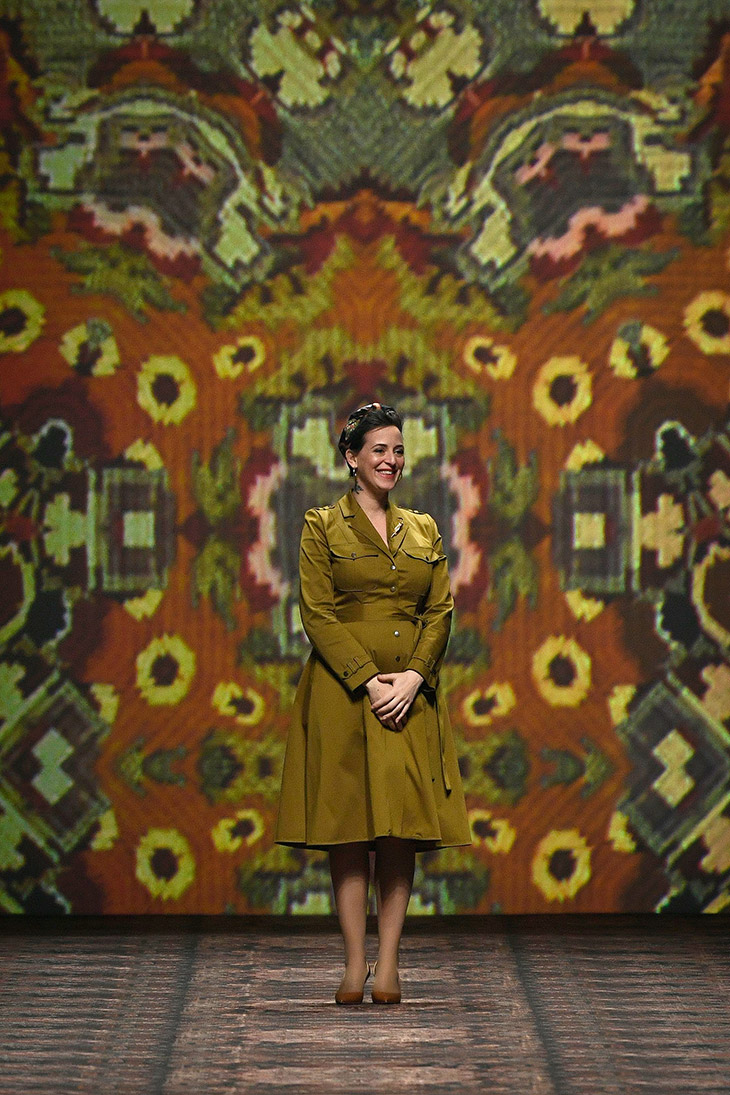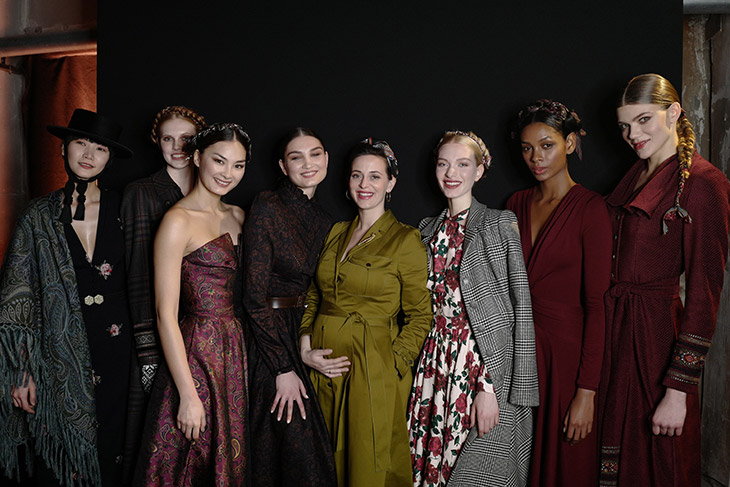 In her Autumn/ Winter 2020 line, Lena Hoschek stays true to her significant style: the preservation of tailoring, the celebration of the female silhouette and the survival of Europe's old textile industry.
Photo: ©Getty Images / Courtesy of Lena Hoschek
Review by Sussan Zeck for D'SCENE Magazine