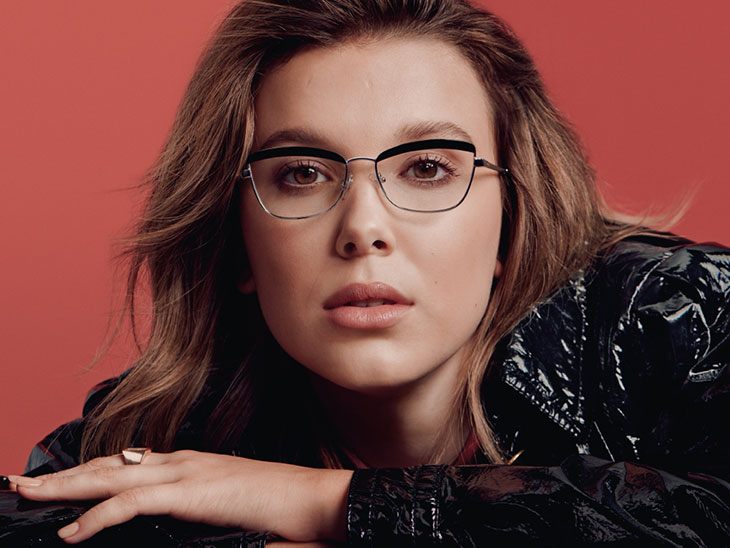 Actress and activist, Millie Bobby Brown has collaborated with Vogue Eyewear on a 7-piece capsule collection, including both prescription frames and sunglasses. The 15-year-old star joins a list of famous women who have worked with the brand, including Gigi Hadid and Eva Mendes.
RELATED: EYEWEAR

I'm delighted to have had the opportunity to work with Vogue Eyewear in making my first collection of frames. Vogue Eyewear is synonymous for fun, exciting and cutting edge: a perfect combination! The models are designed to wink at girls beyond current trends, but also to be accessible.- Millie Bobby Brown.
A true role model for young generations, Millie is motivating women to live in their own way, releasing a set of rules, like Love Yourself, Be Kind, Keep it Real, Laugh Out Loud, and Chase Your Dreams.


Inspired by '90s-style, the collection is designed to fit any mood, from pastel shades to ultra-feminine retro-chic materials.