Discover Sportmax' Fall Winter 2020.21 A brighter future collection, that explores both the imminence of a technological future and the journey of self discovery, and the balance between the two, presented on Friday, February 21st, during the ongoing Milan Fashion Week.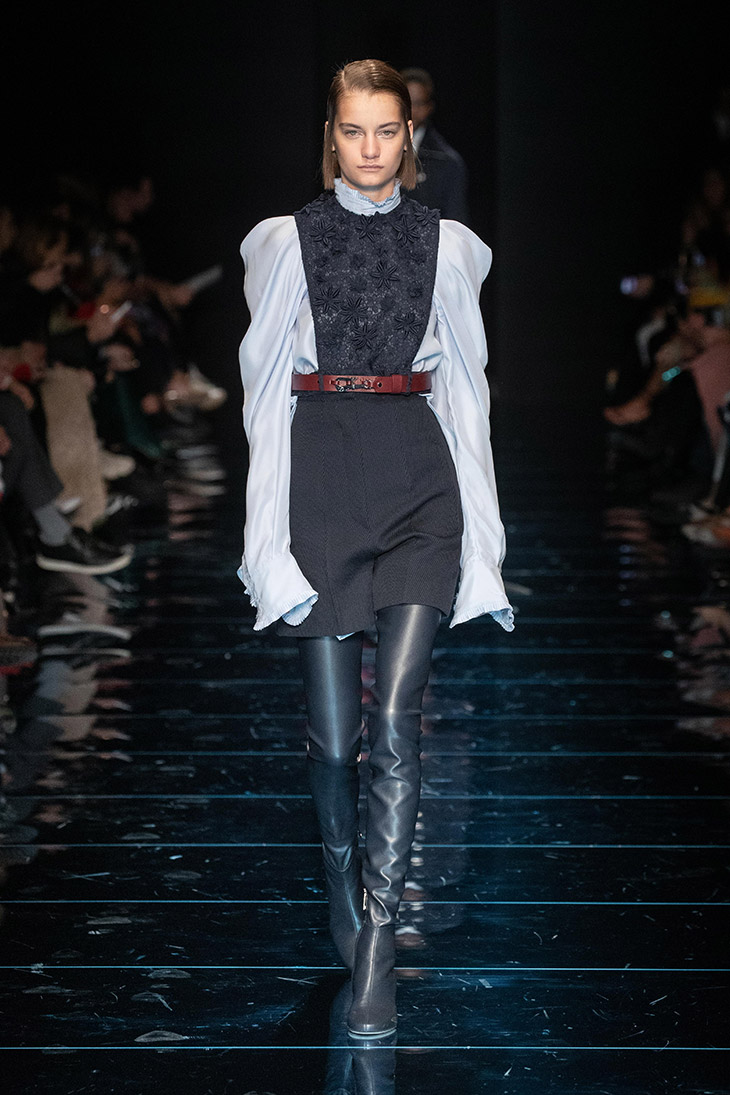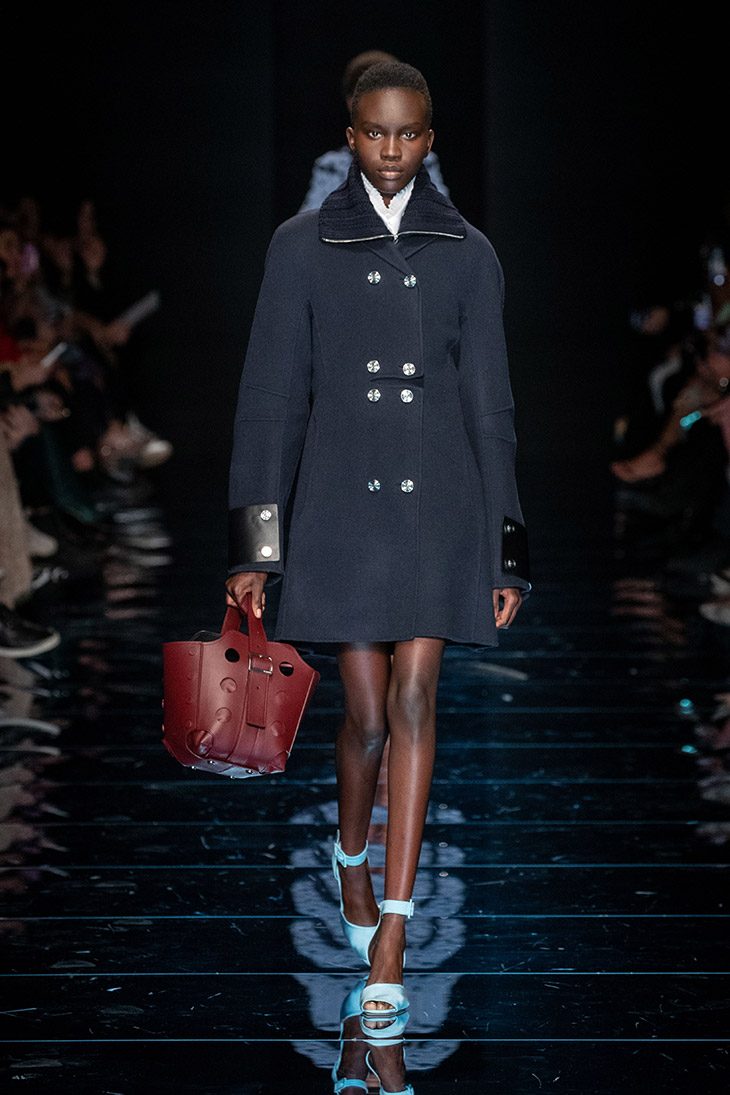 "On the runway, outerwear, the eternal symbol of the brand, takes center stage. Capes, coats, jackets and raincoats are fashioned with unconventional rows of buttons and are updated with exaggerated shoulders, detachable collars and decor embellishments."
Discover all the looks: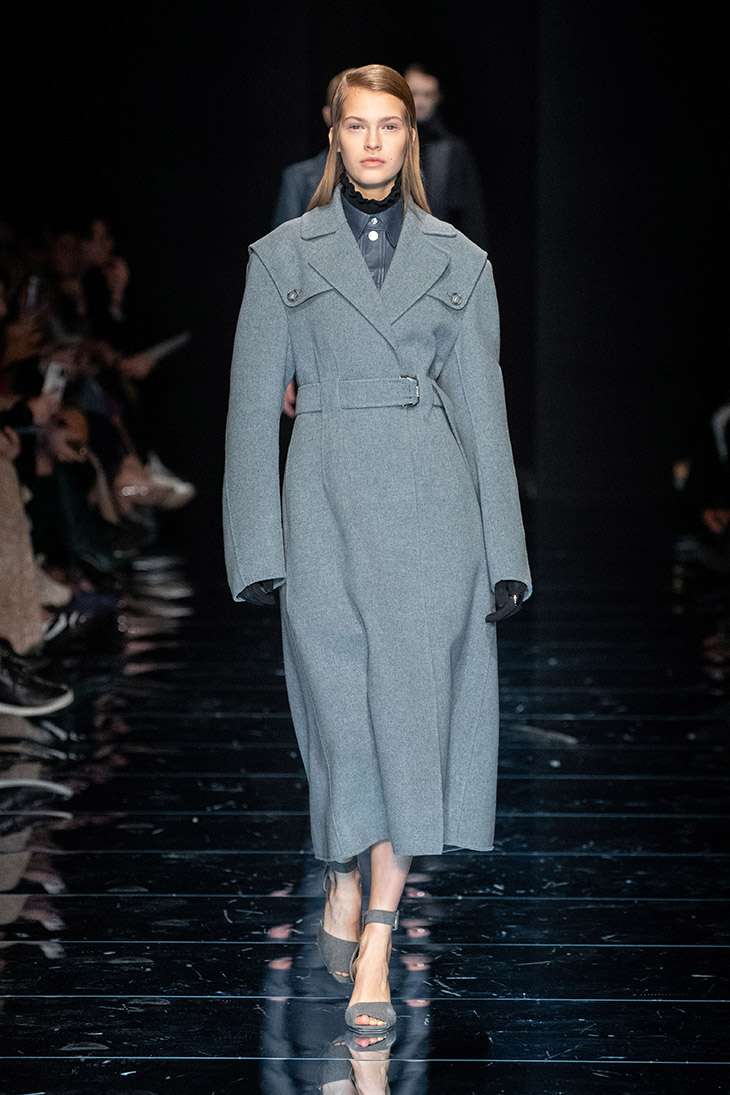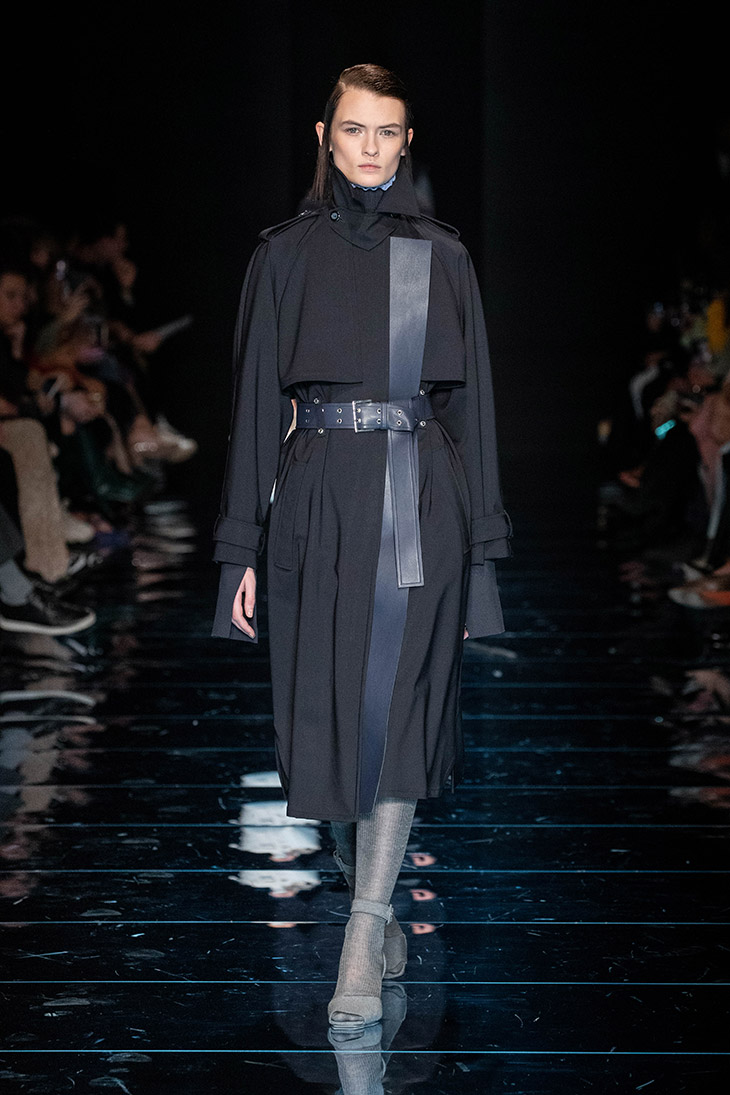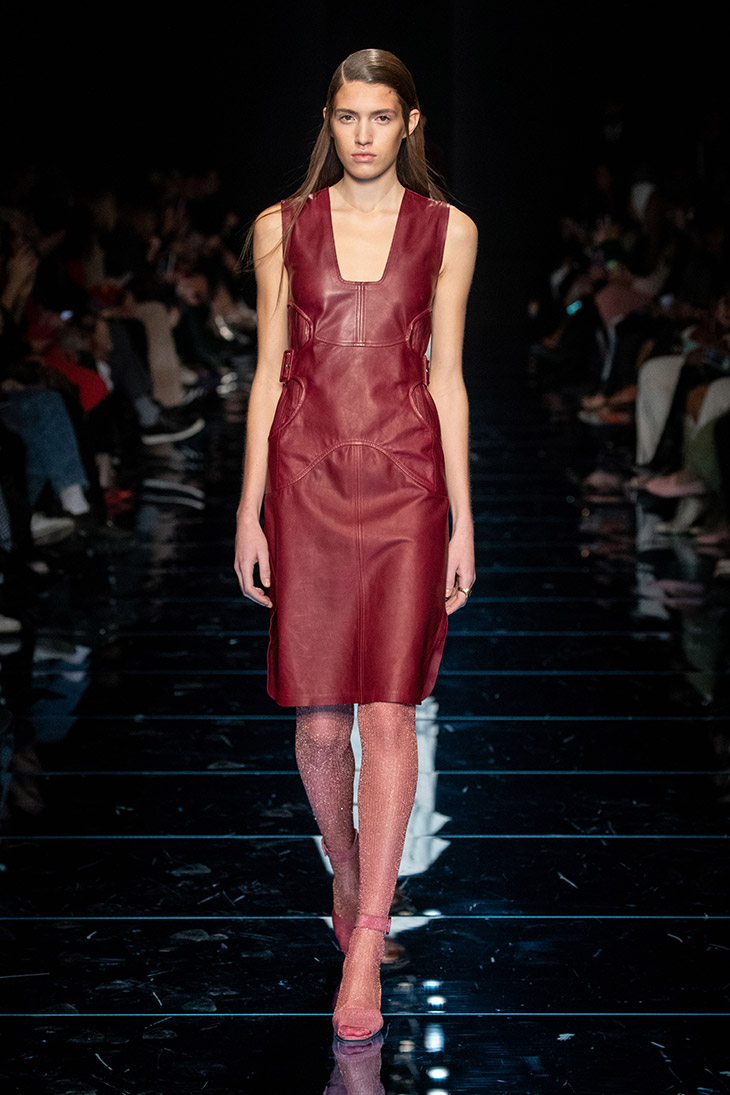 Jackets are often defined by compact volumes that compliment short skirts or high-waisted, slightly-flared trousers. The same slacks and skirts are effortlessly married with the billowing elegance of delicate blouses lavished with demi ruffles or anterior plissé. Layered vests and bodices are dominated by faux leather in solid colours or silver matched with fluid silk and knit dresses. Leather is also worked into pleated inserts or combined with knits, infused into tops, jumpsuits, skirts and pants.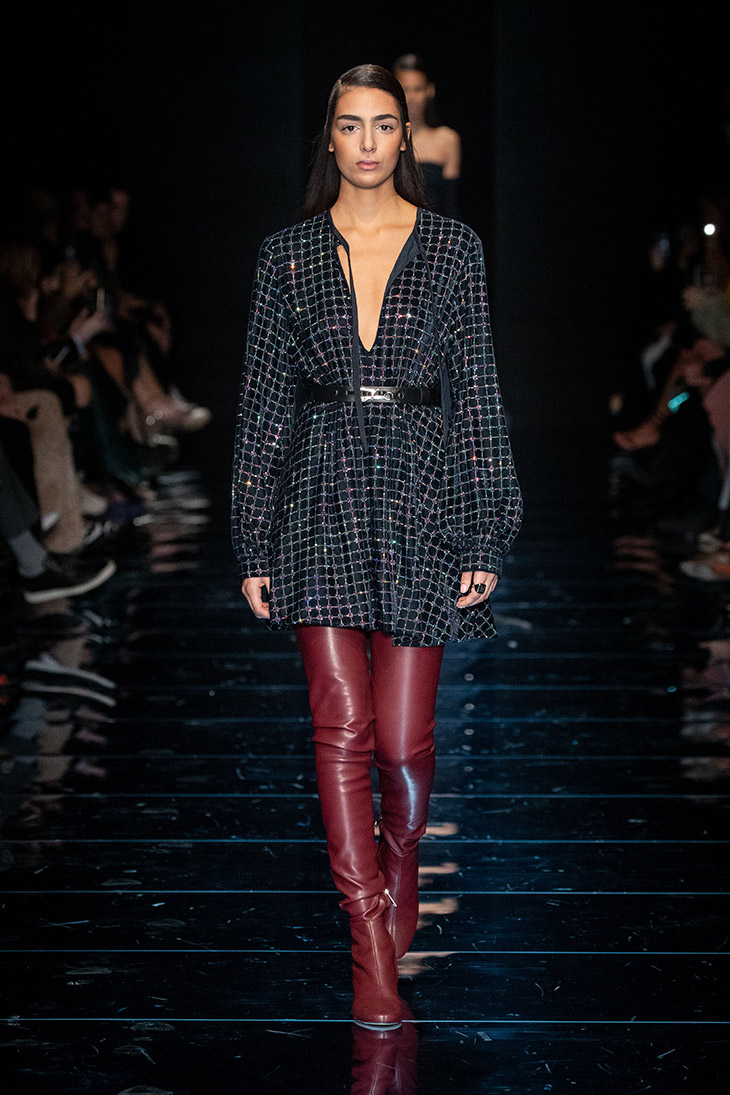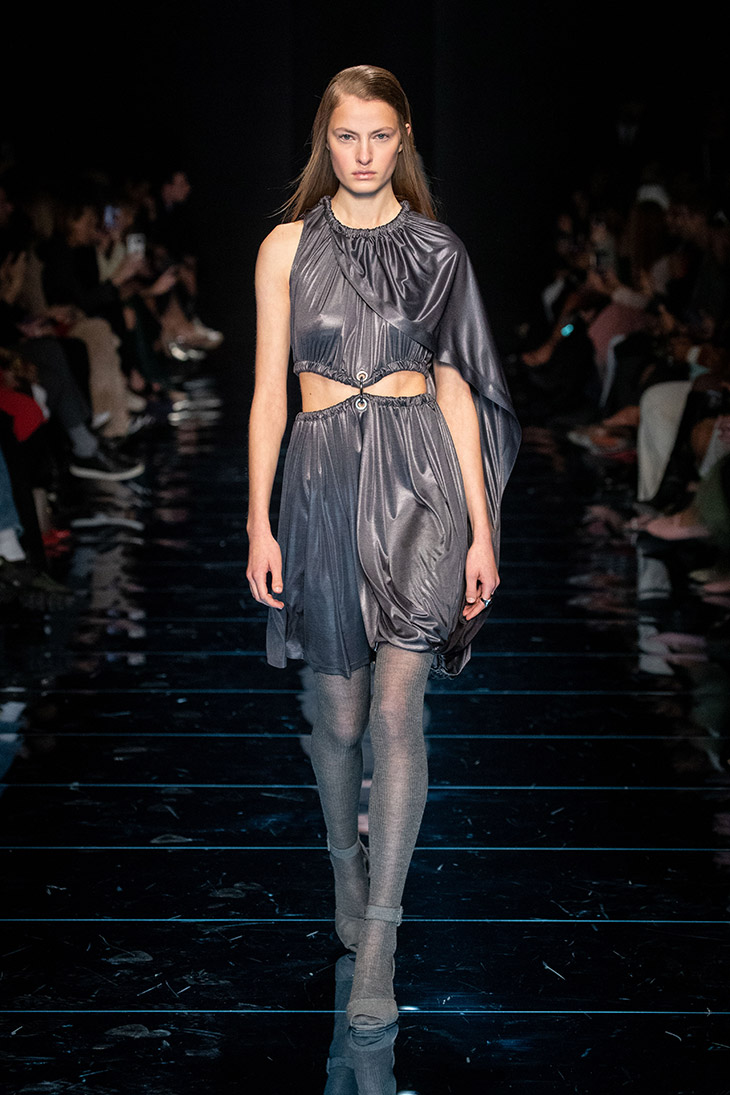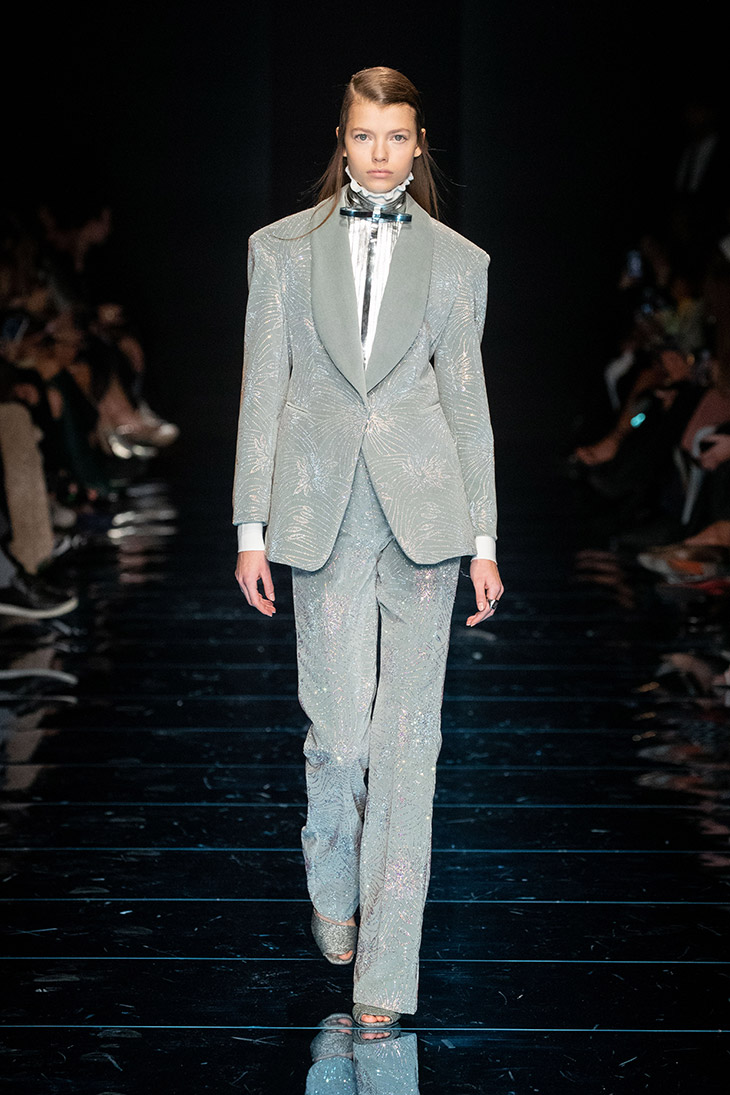 A recurring element is the coordinated outfit, complete with coats and skirts, united by the same materials. Sartorial techniques derived from the tuxedo have been extended to a dress-coat combo version with satin lapels. Denim, incorporated with touches of duchesse, are also a homage to the classic tuxedo. Dresses are a play on traditional tailoring, revealing underlying fabrics and asymmetrical silhouettes that facilitate three-dimensional effect. A delicate softness accentuates a sinuous figure."
Courtesy of © SPORTMAX / Kwang Sia