Italian designer Donatella Versace presented Versace's Fall Winter 2020.21 menswear and womenswear collections, that celebrate equality and inclusivity, as well as sensuality, self-confidence, and the right to be different, on Friday, February 21st, during the ongoing Milan Fashion Week.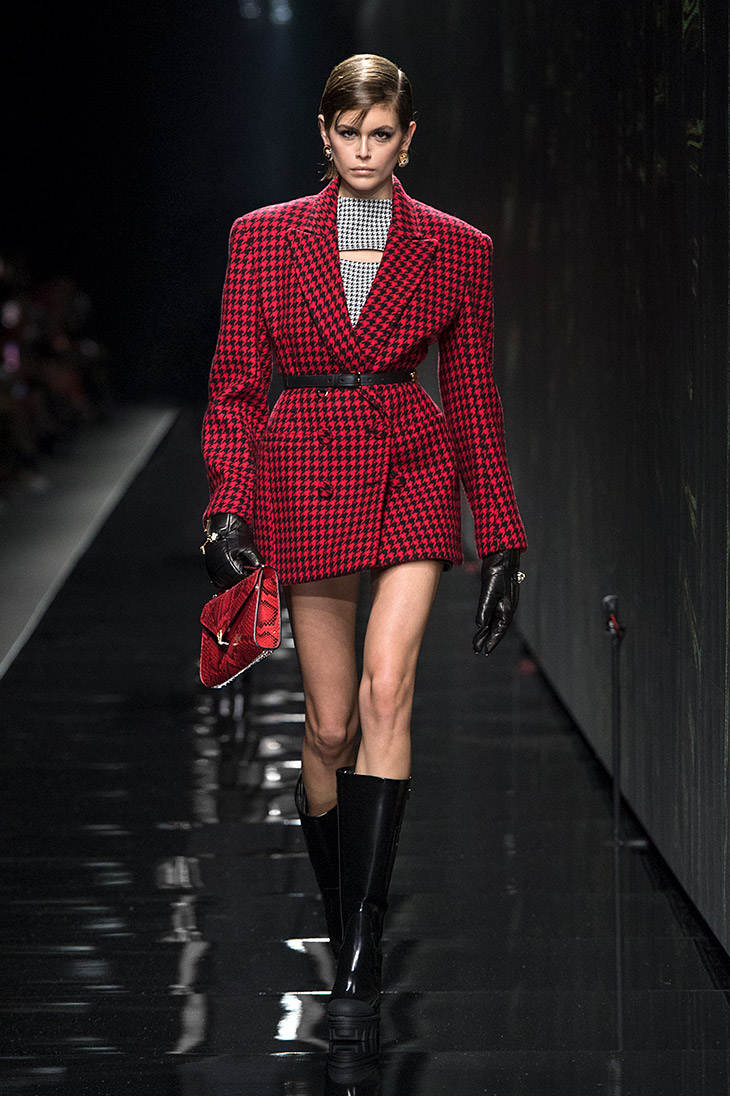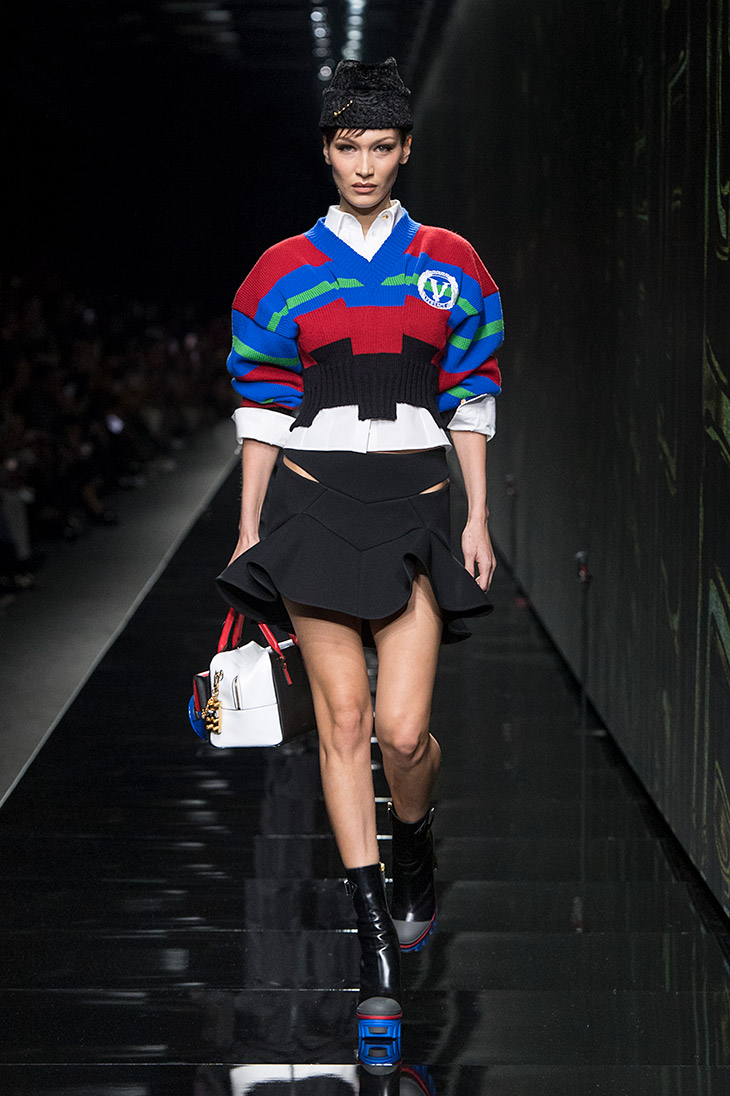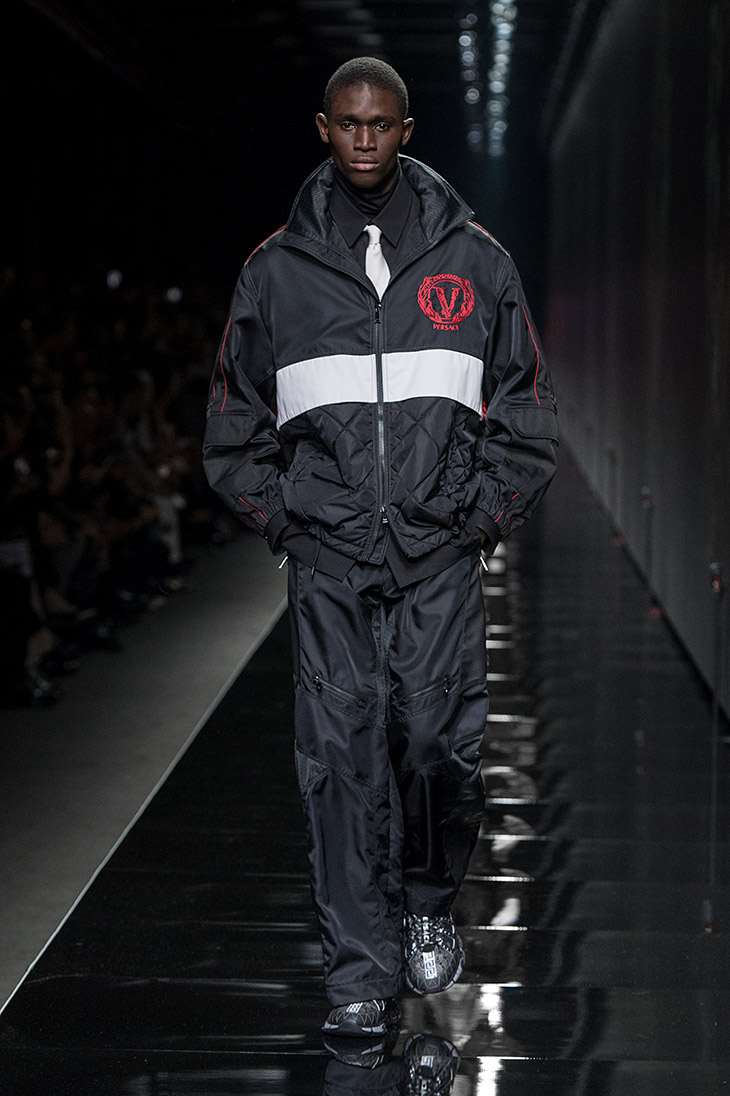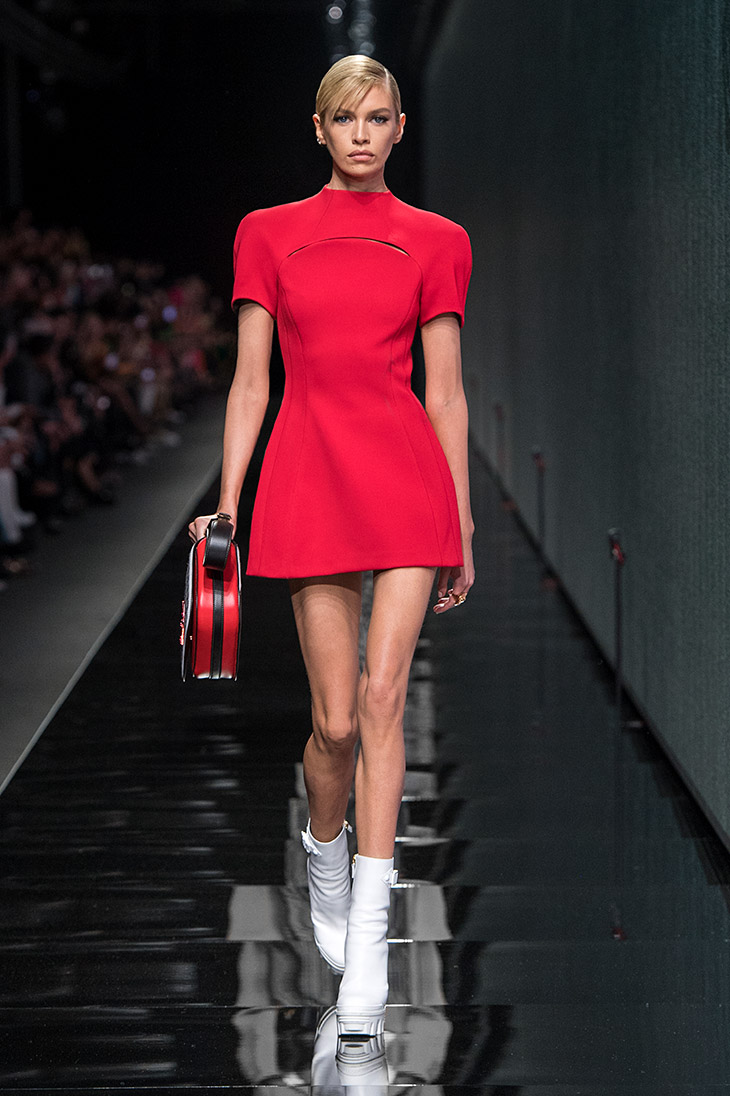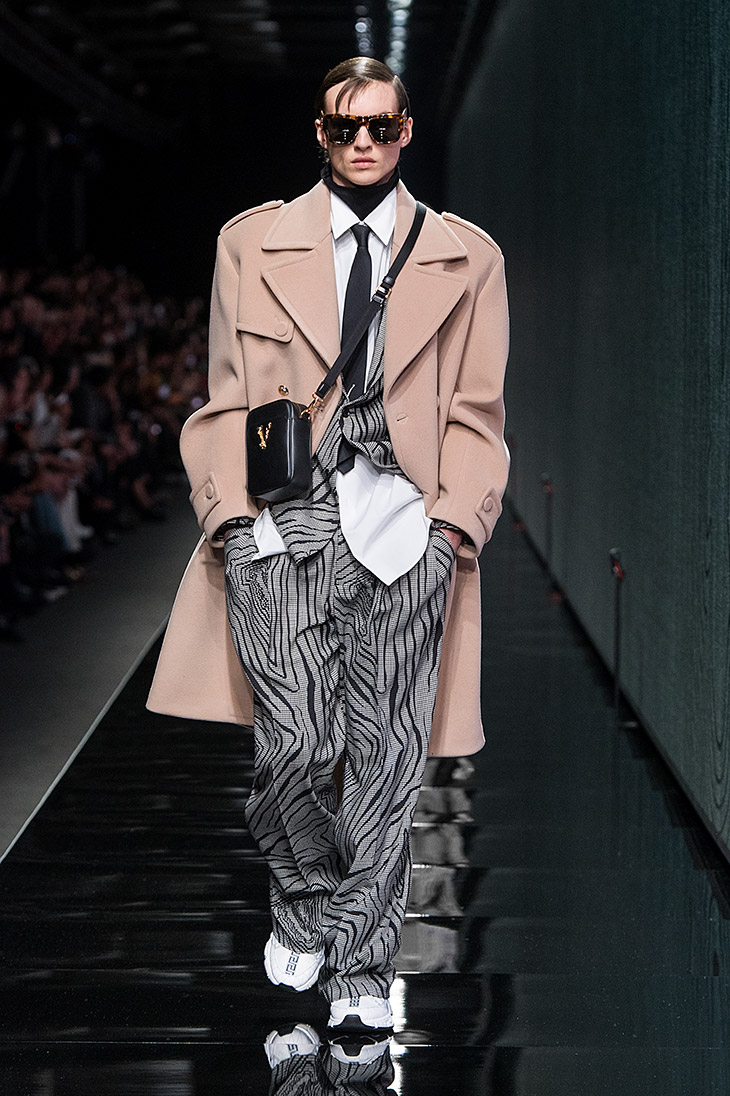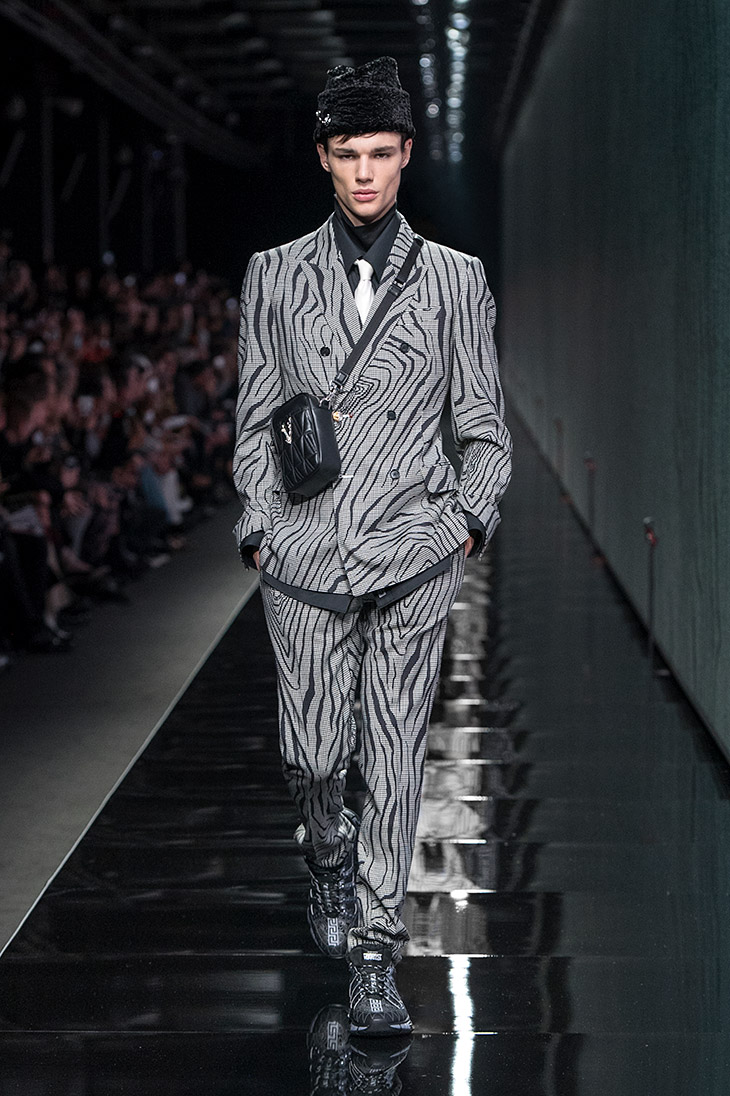 Who is the man and who is the woman of today? The reason I wanted to do show my men's and women's collections together today is because men and women are equally powerful. It doesn't have anything to do with gender, rather the fact that their power comes from a different type of confidence, both from their sensual exuberance and their minds.
– Donatella Versace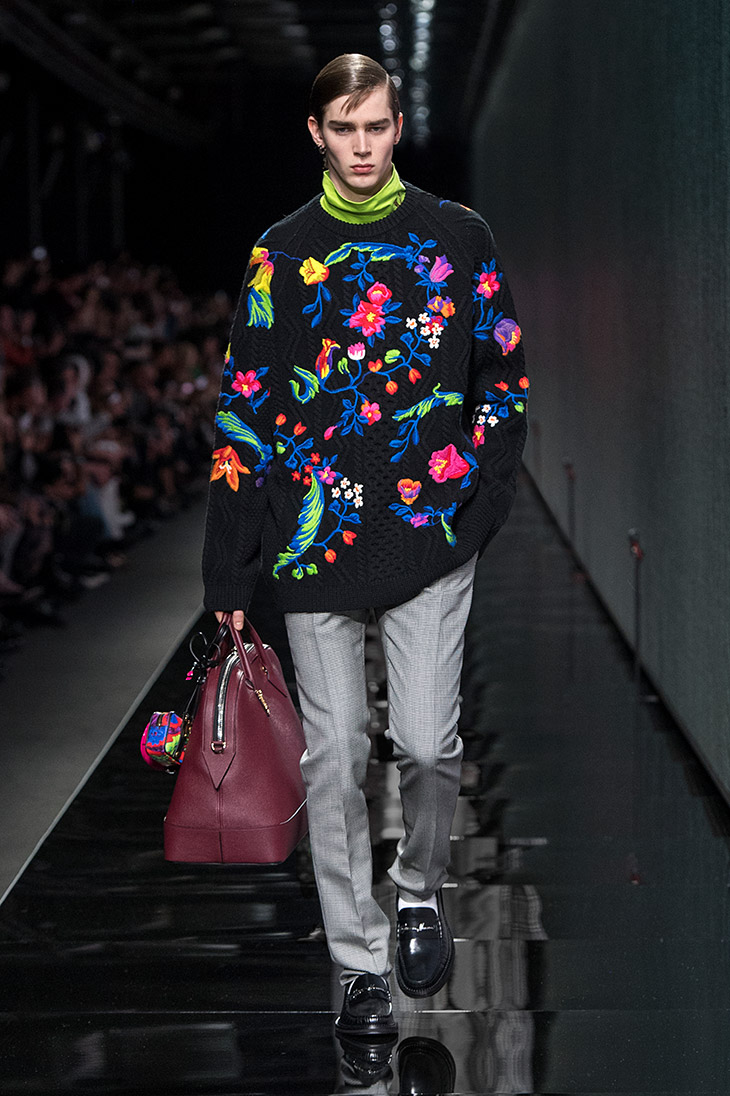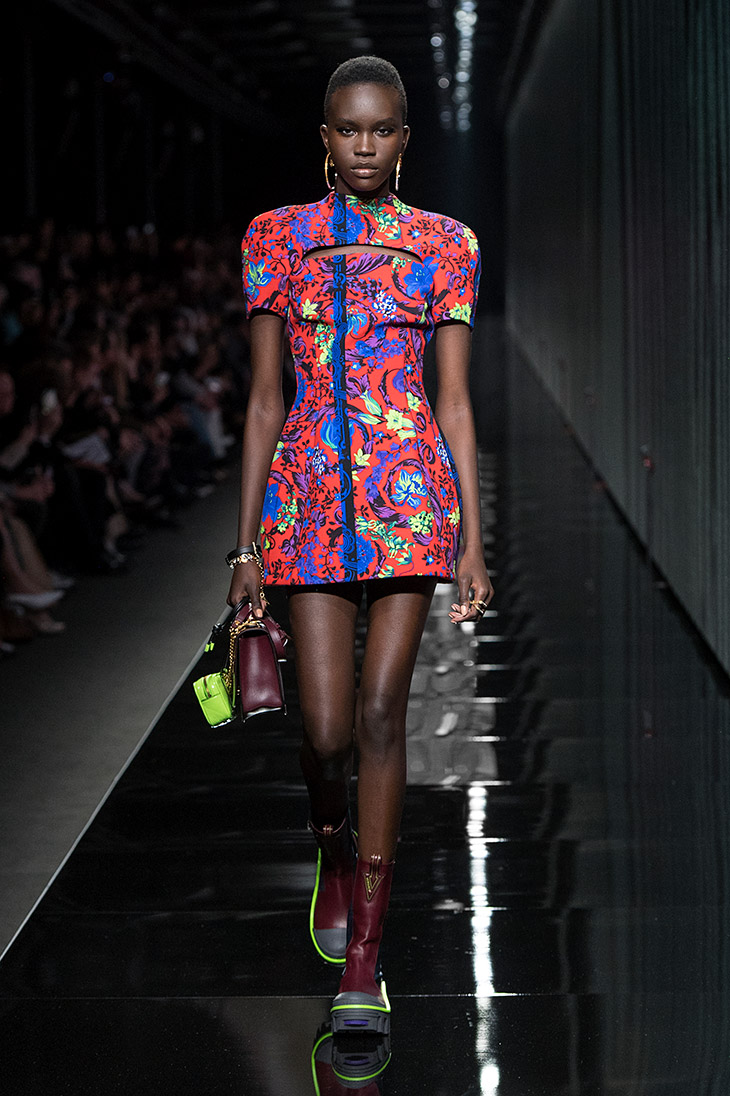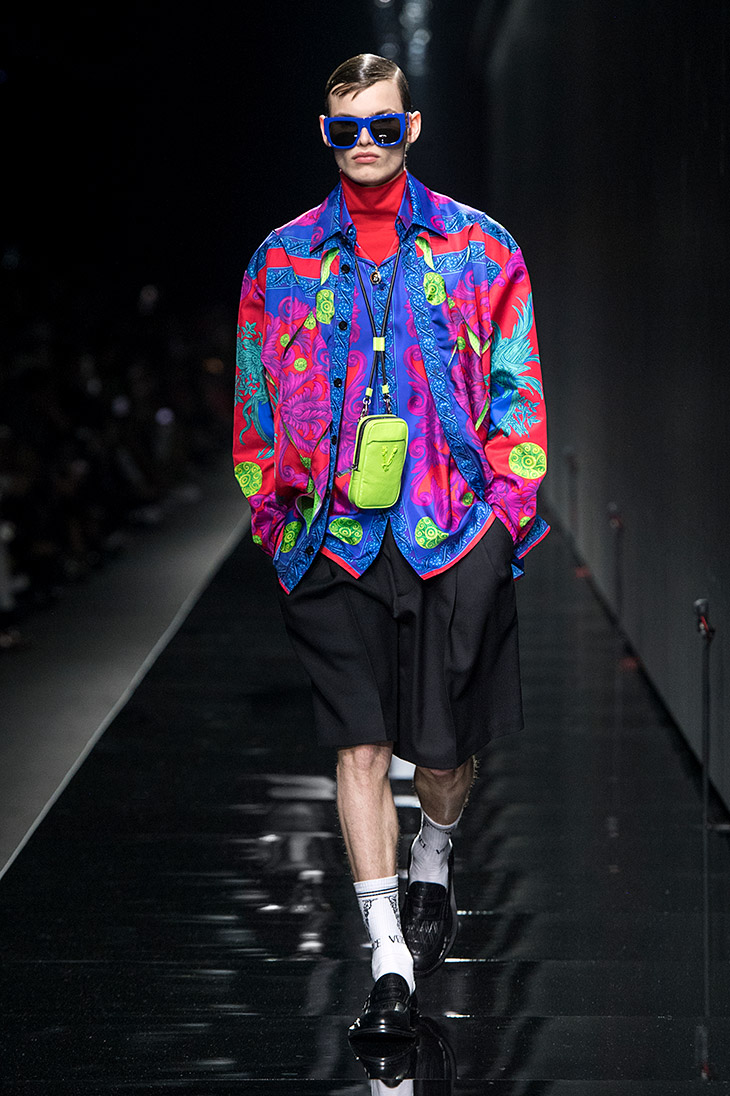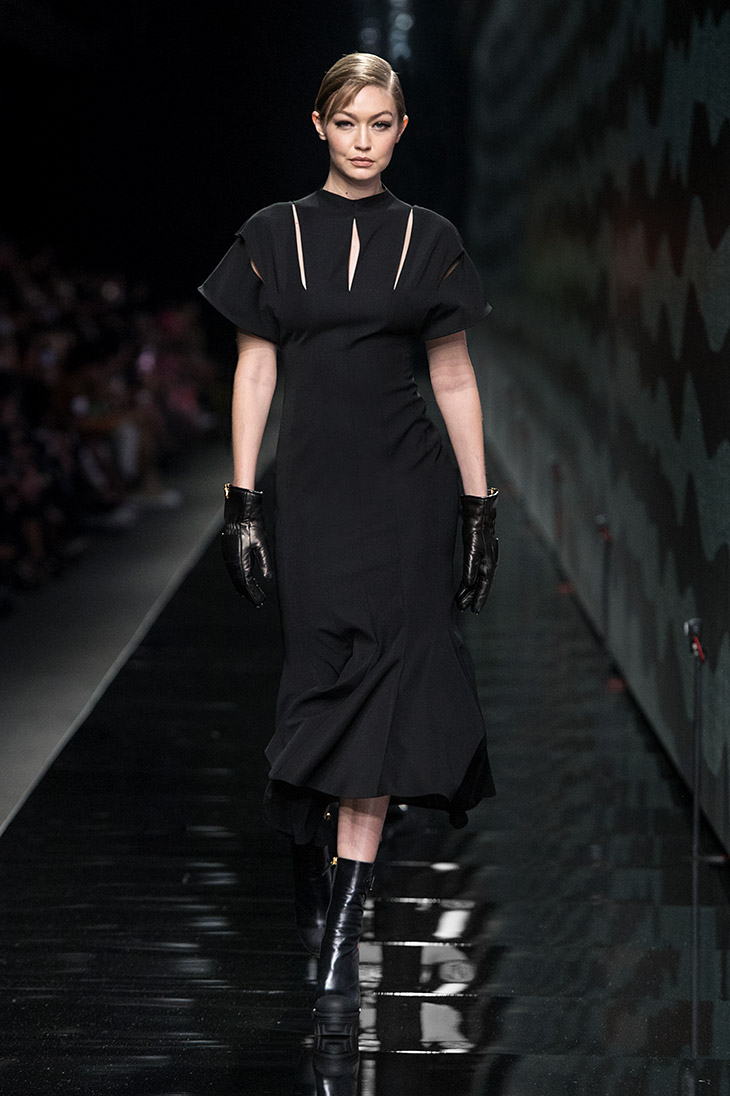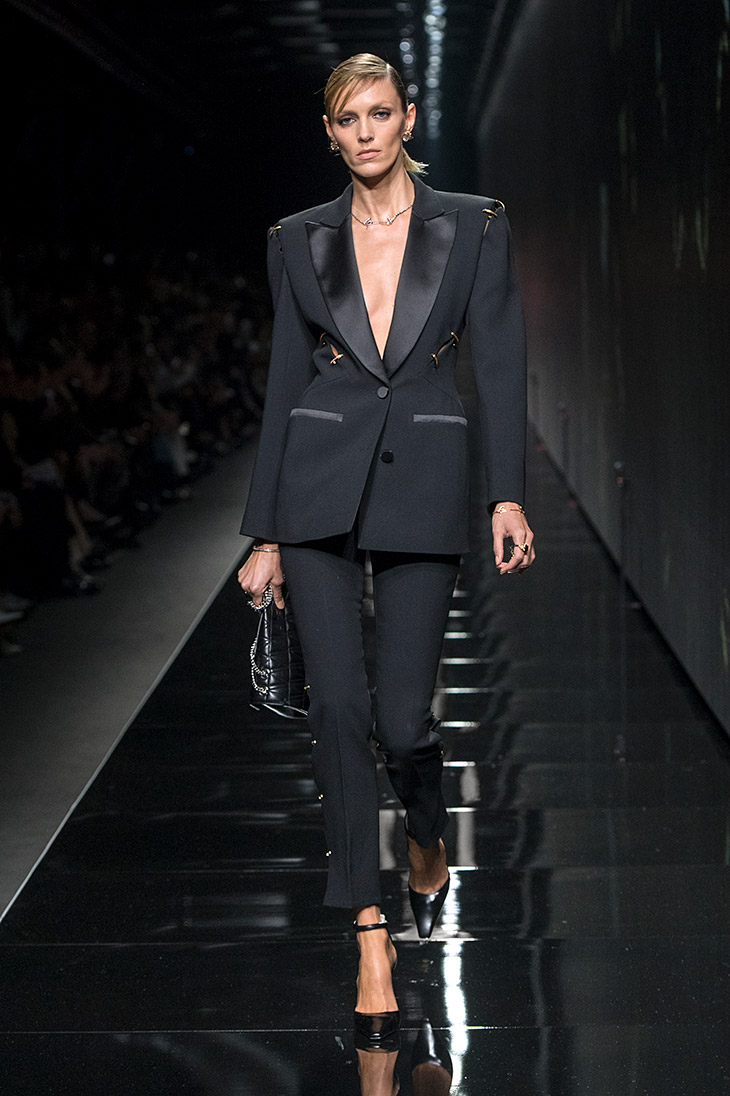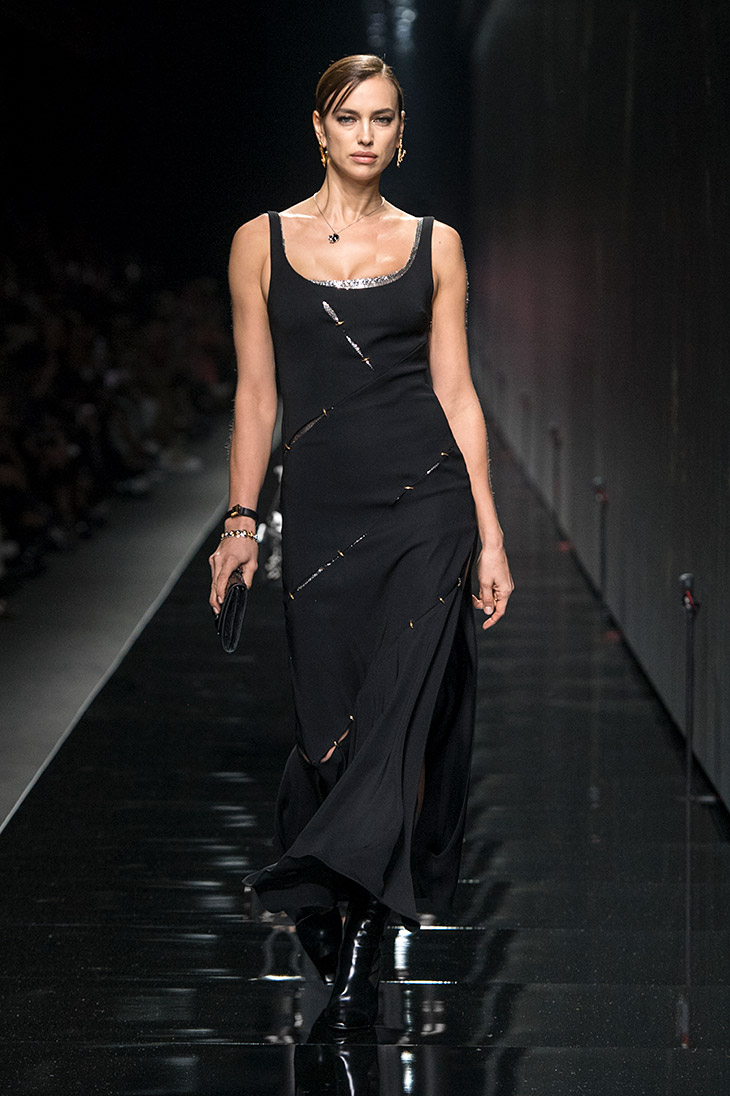 "A new concept of sensuality, almost restrained, sketched and never shouted, is epitomized in the slashes that characterize both women's dresses and men's tailored suits. Jewelry-style rings are engraved with Versace's iconic Greek Key pattern and are used to hold the slashes together. Structured or bonded fabrics are doubled to give a firm shape to dresses, skirts and jackets because there's power and confidence even in the silhouettes. Arching domed skirts, nipped-in waists and super-strength shoulders highlight the "centres of power" of the Versace tribe: flamboyant and unapologetic in its expression.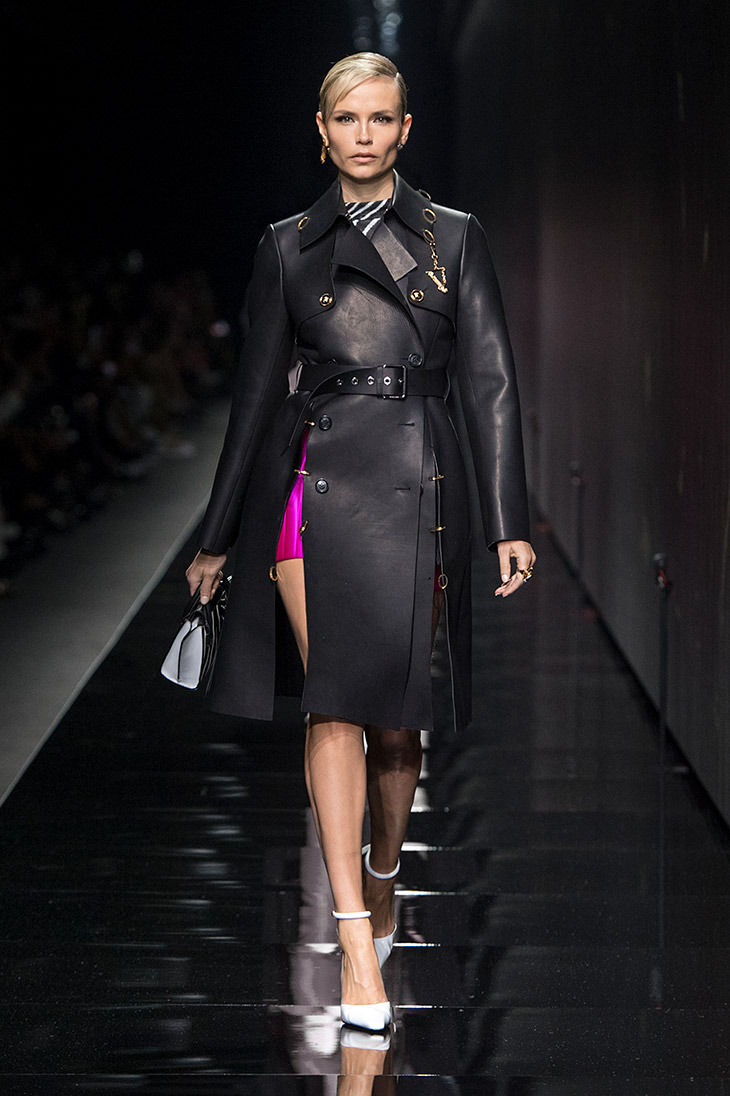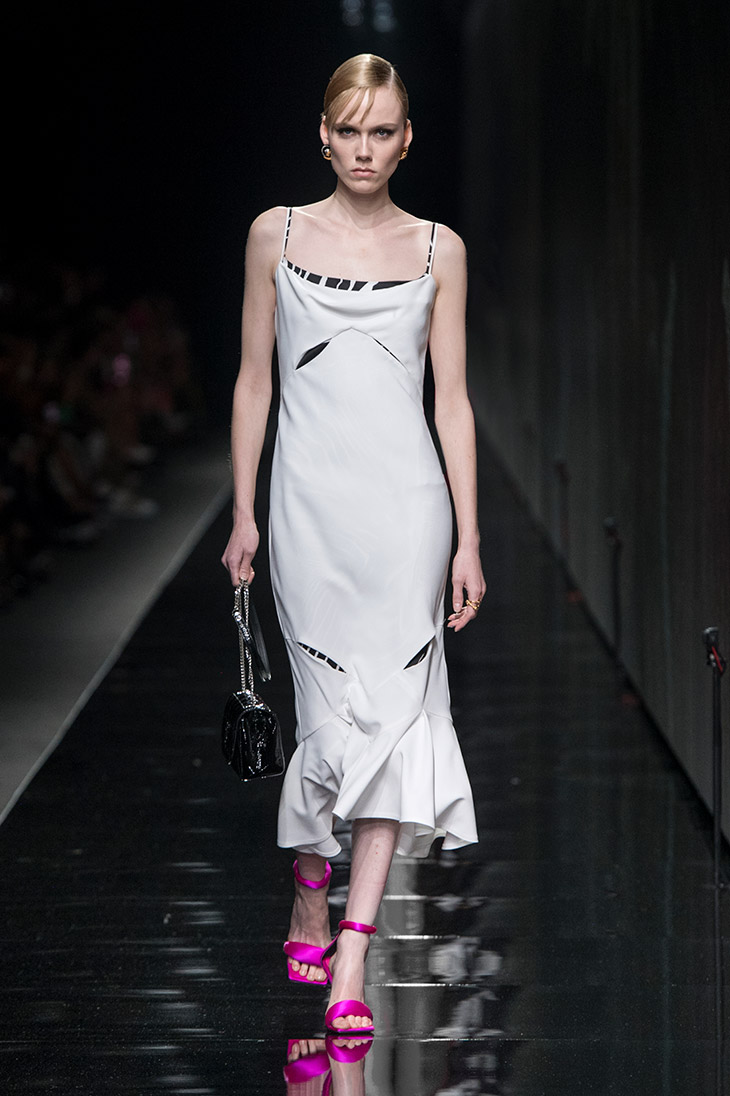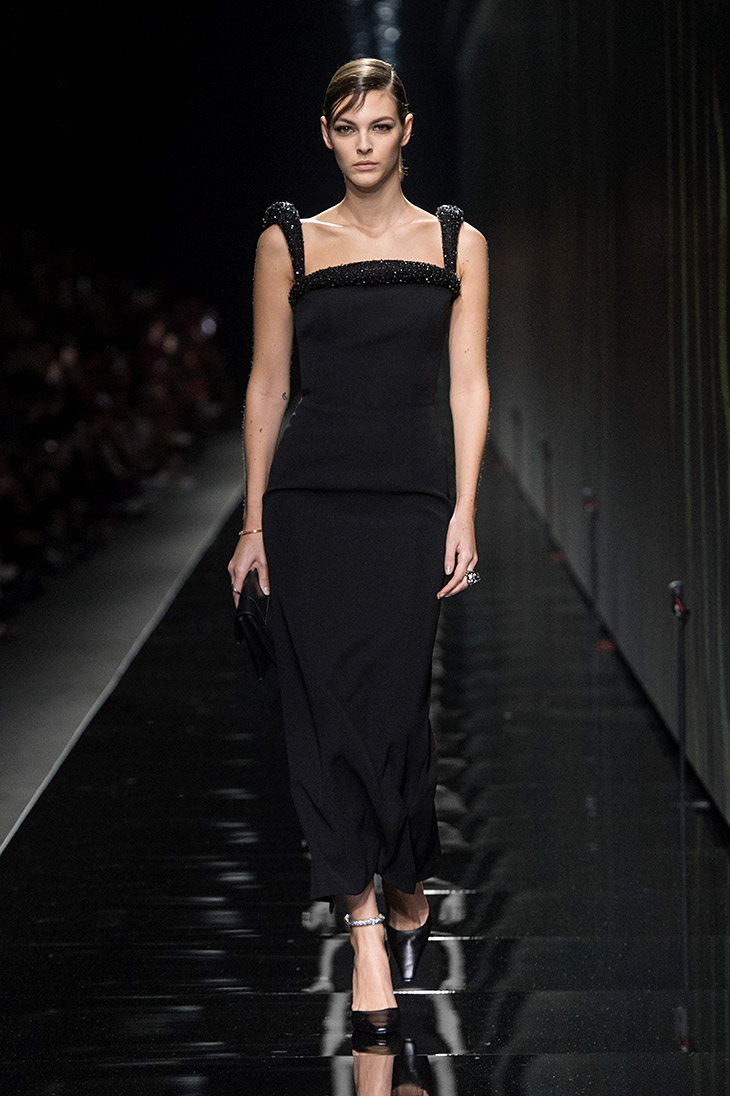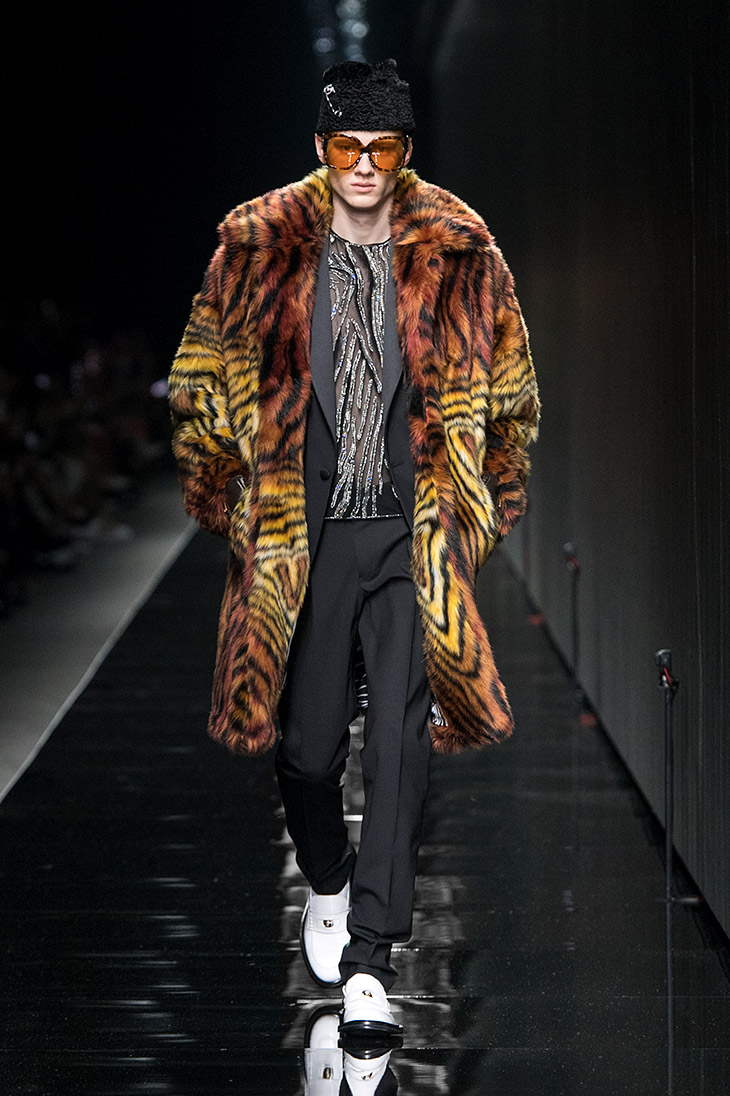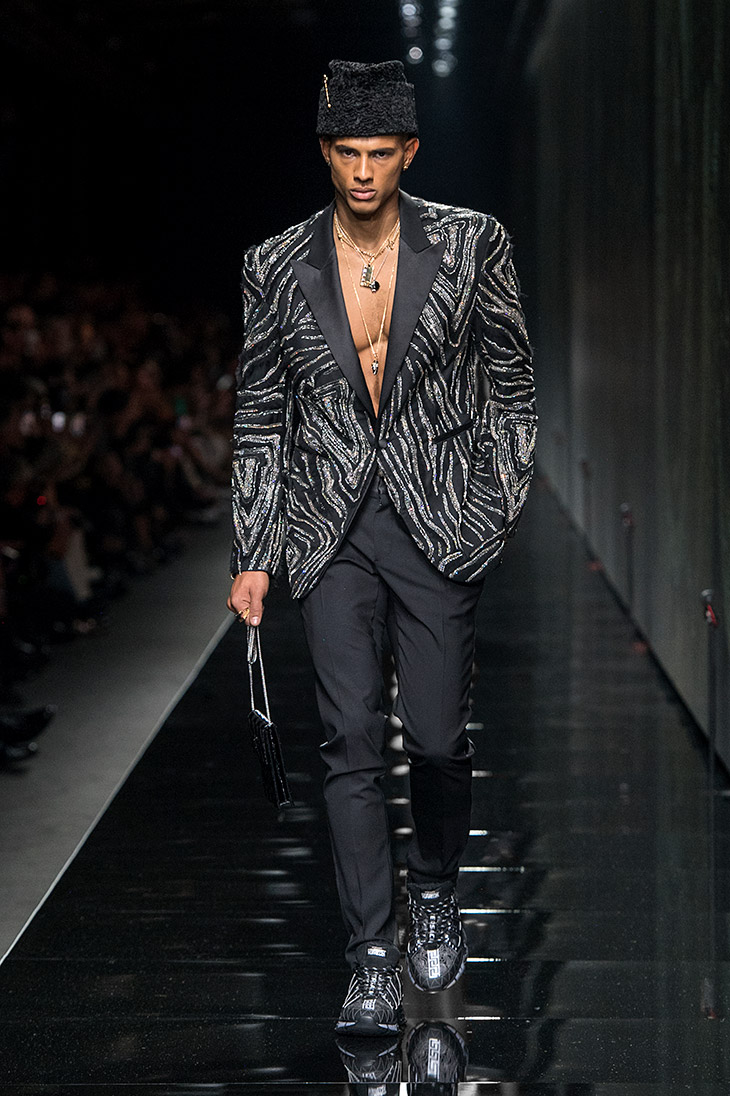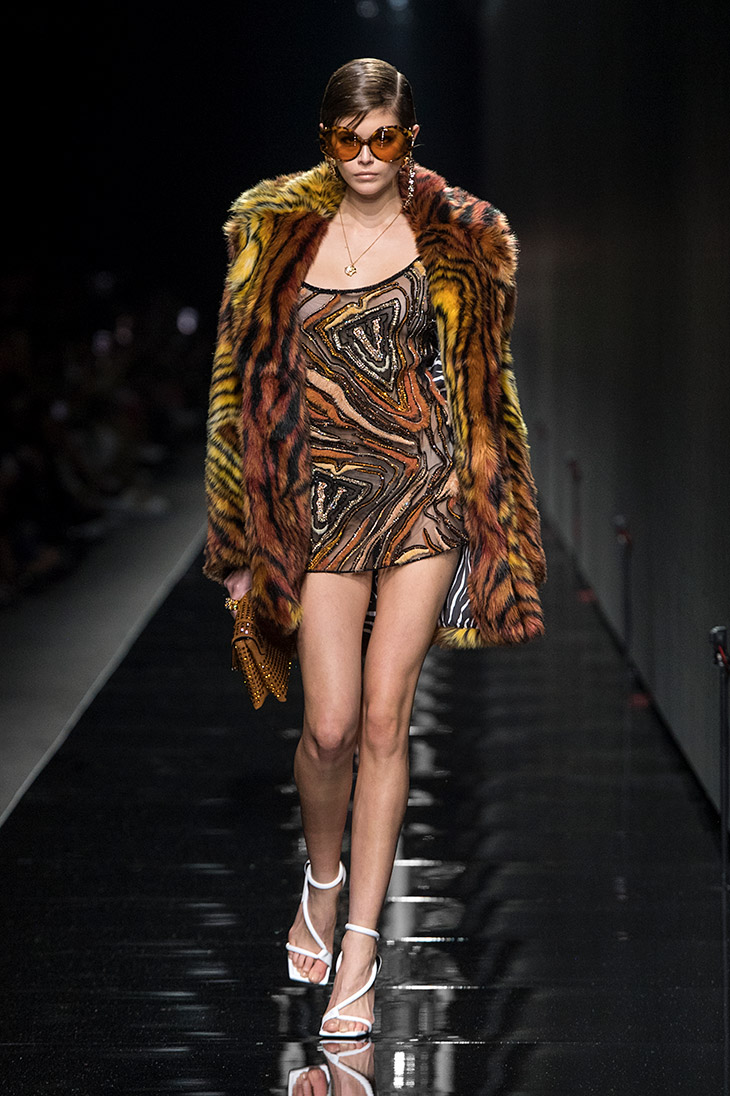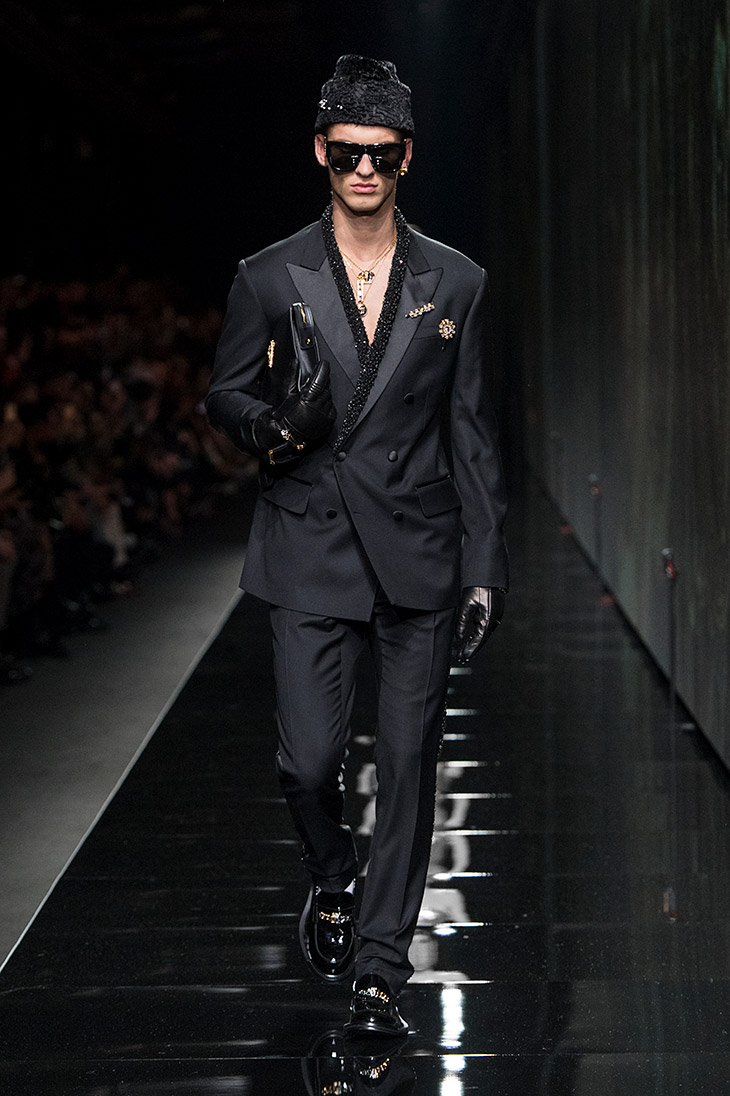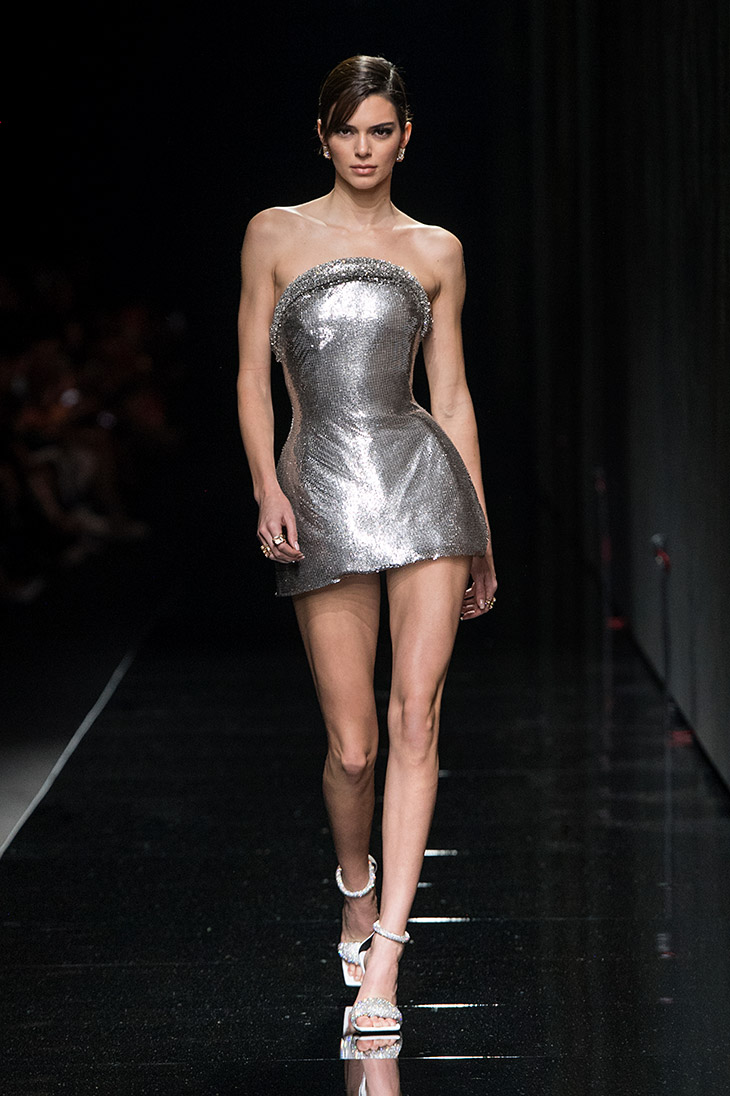 In menswear, the clothes channel strength and portray bold hypermasculinity. The shoulders are broad, and the waist is cinched. Sports references inform the collection and appear on head-to-toe tracksuits and netting-backed nylon separates. Here, the slashes add character by revealing sports-inspired netting beneath for a modern rework of a universally recognised brand code. A new sneaker, the Trigreca grounds the looks with utilitarian edge."
Courtesy of © VERSACE