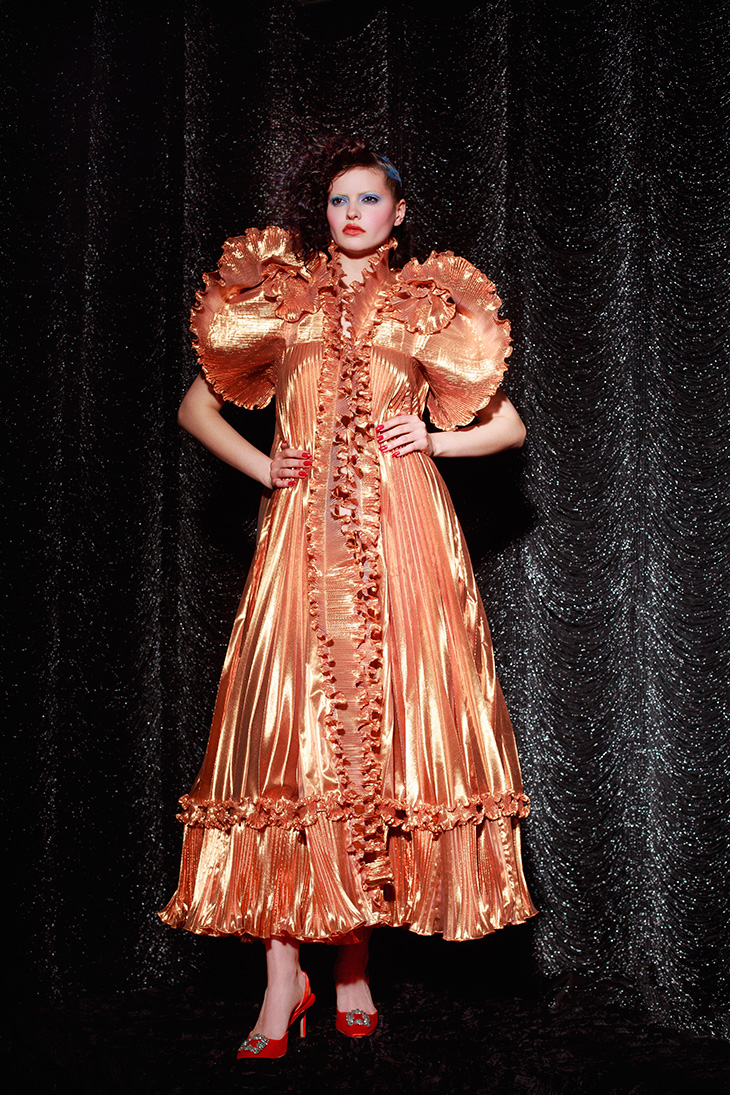 Zandra Rhodes Fall Winter 2020 collection truly explores The Jungle of Eden through the eyes of the legendary British fashion designer. The collection was inspired by the glorious days of Studio 54 as a legendary club Zandra herself is familiar of herself. Thus the collection itself brings a new take on the eveningwear through the sentiment shaped by Zandra Rhodes and her team.
The design team shares:
Dusk settles in the jungle of Eden and the Zandra Rhodes woman is feeling rebellious. True to the Zandra Rhodes DNA, original prints from the early 80's, Jungle Trail and Jungle Flower Turnaround, have been revisited. As have fabrics synonymous with the brand such as liquid lamé and crepe de chine. Organza is introduced to this collection, giving a lightweight alternative to the staple silk chiffon. Swarovski crystals and pearls shimmer in Metallic Sunshine and sparkle in Light Amethyst as the Zandra Rhodes woman dances to the beat of her own drum.
Discover all the looks presented during the recent London Fashion Week after the jump: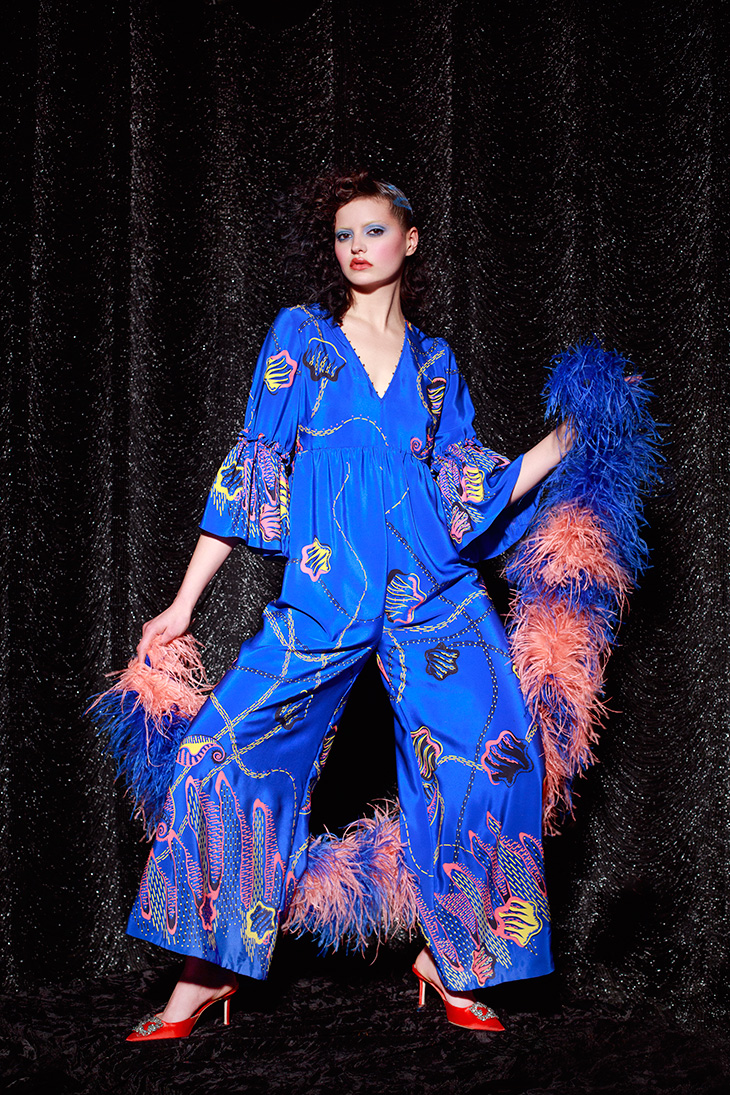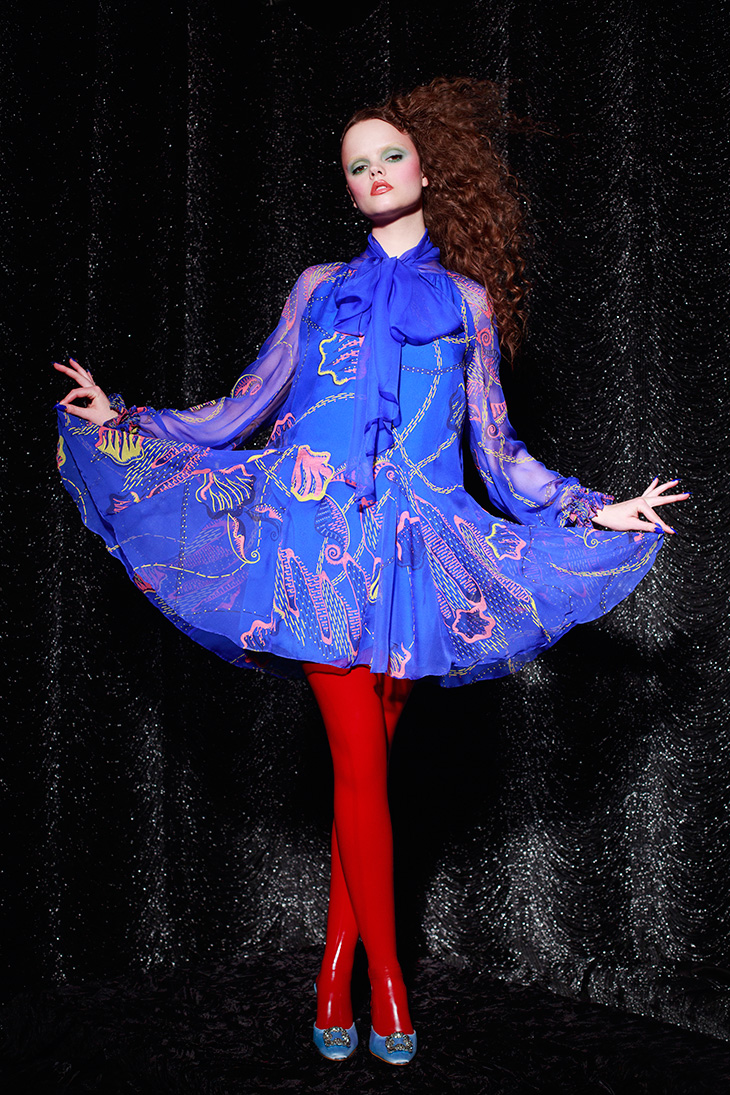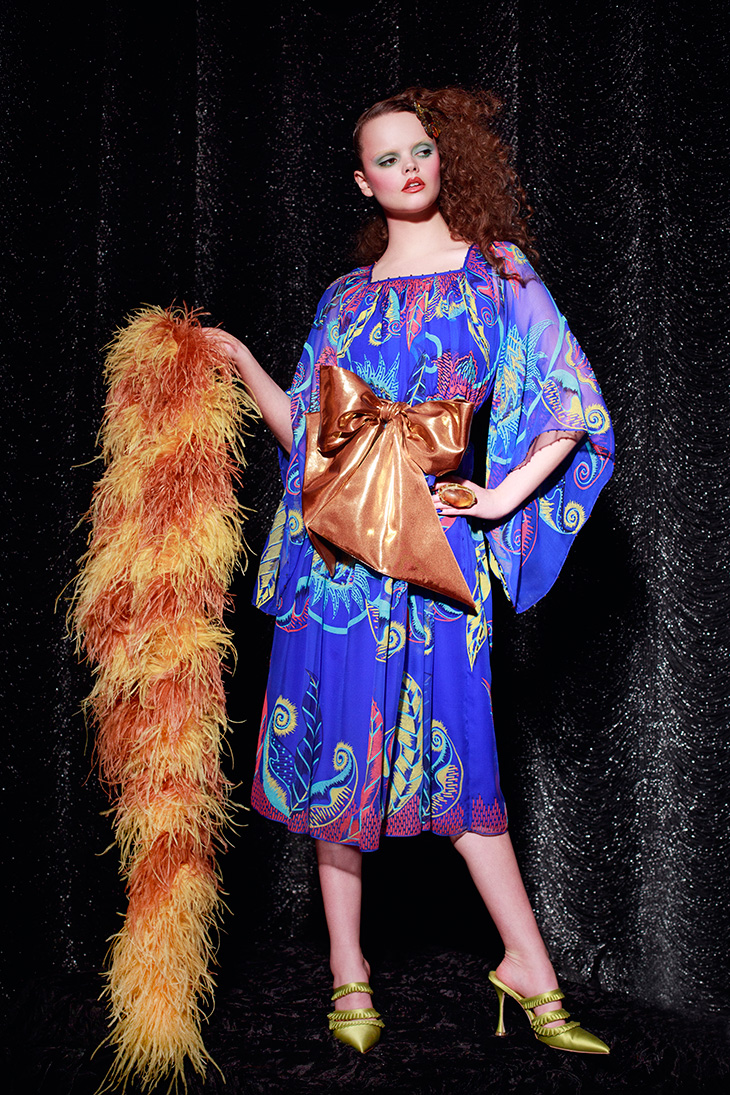 Discover all the looks from the Zandra Rhodes Fall Winter 2020 lookbook:
Styling: Lily Bling
Photographer: Daniel Sachon
Makeup: Terry Barber at MAC
Hair Stylist: James Oxley using Fudge Professional
Shoes: Manolo Blahnik
Nail Technician: Maria Mckenna
Feather Boas: Jaffé Feathers
Latex: Torture Garden
Jewellery: Andrew Logan Set: Acre Jean