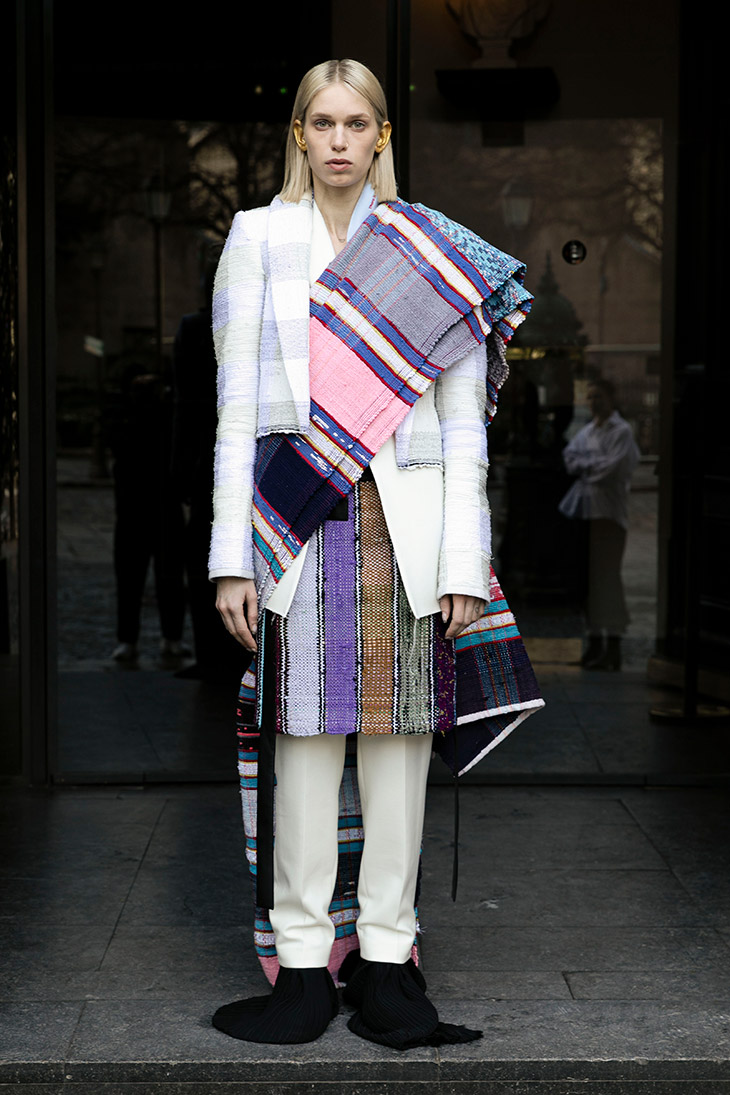 Discover Litkovskaya's Fall Winter 2020.21 and the Arsenal collections, that explore a cycle of transformations and infinity within it, presented on Wednesday February 26th, during the recently finished Paris Fashion Week.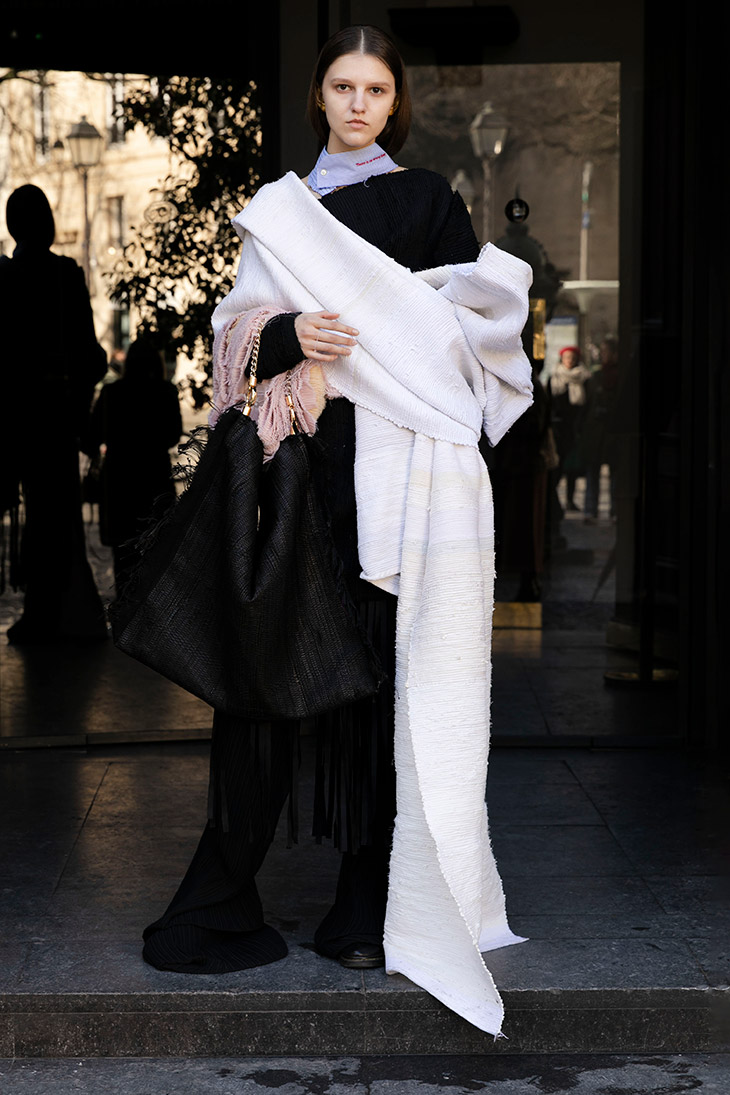 "As every life is a single story consisting of millions of diferent moments, every garment that you are about to see is constructed from hundreds of smaller pieces – snippets, "leftovers" of textile production and reused clothing. Using traditional sewing and weaving techniques of Ukraine we breathe new life into the garments that had already told their stories once. Each garment is reworked entirely by hand, and the complexity and specificity of each step make each piece unique.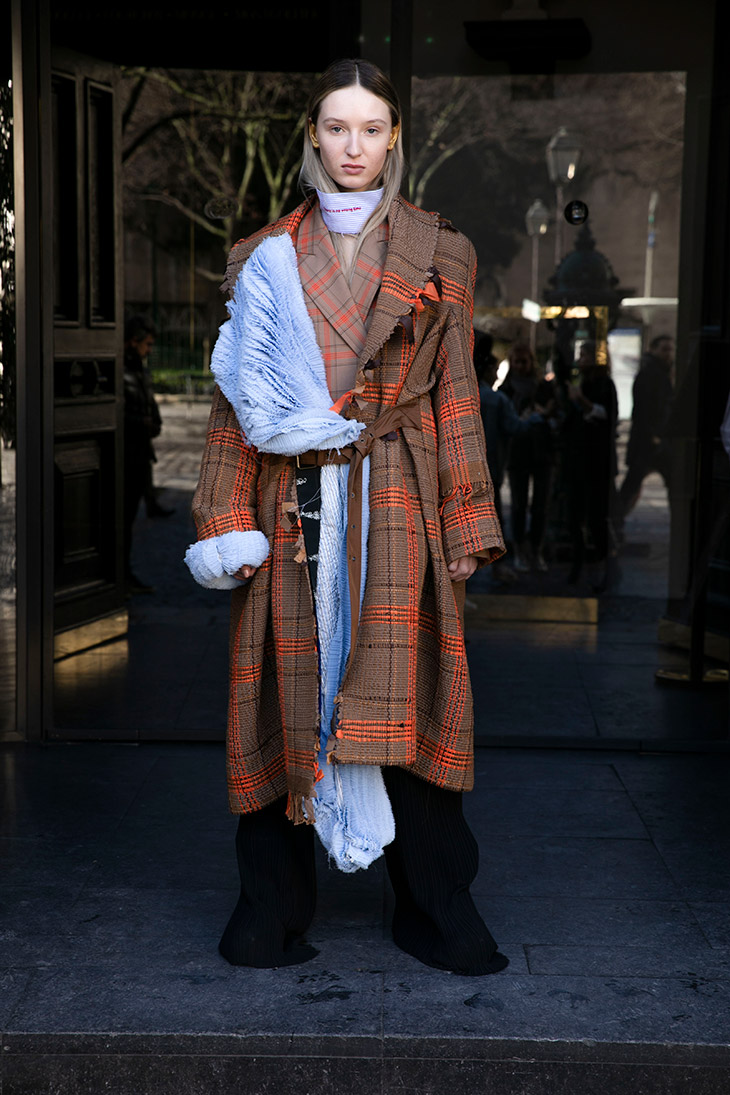 This is our manifesto. Our will to state that there is nothing old and nothing new, nothing primary or secondary. There is just a never-ending wheel of Samsara, a cycle of transformations. A piece of textile becomes a garment, a garment gets worn out, then it gets torn into pieces and we transform it into a new form of textile, that eventually becomes a new garment.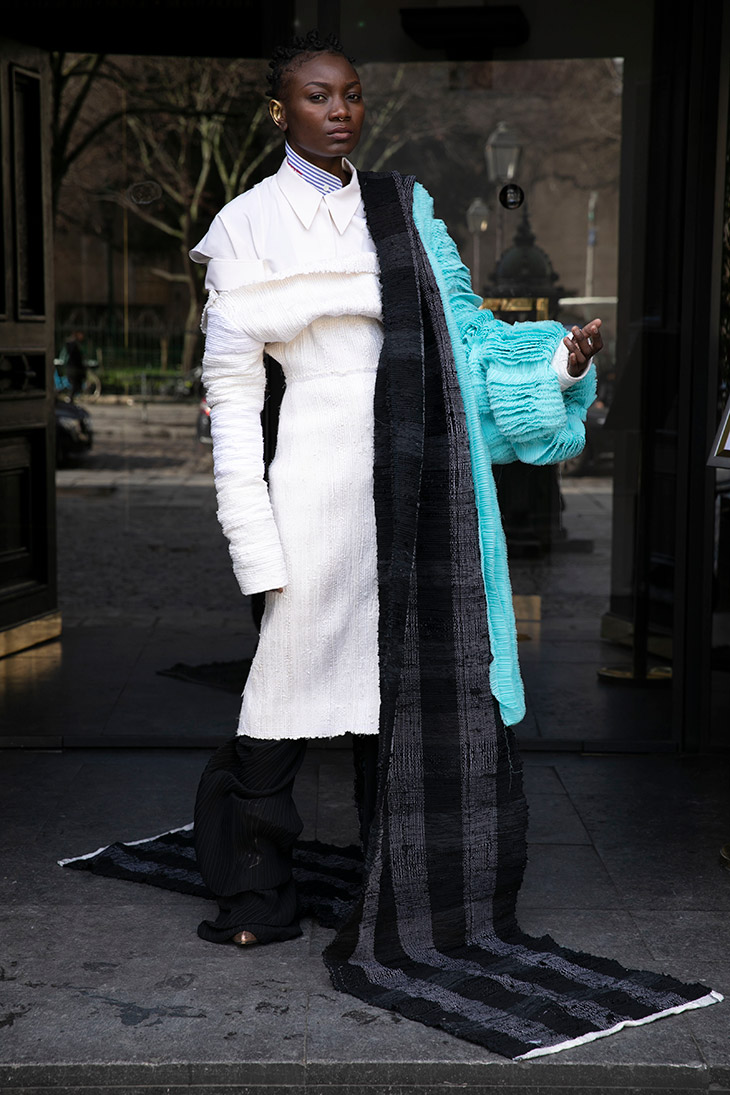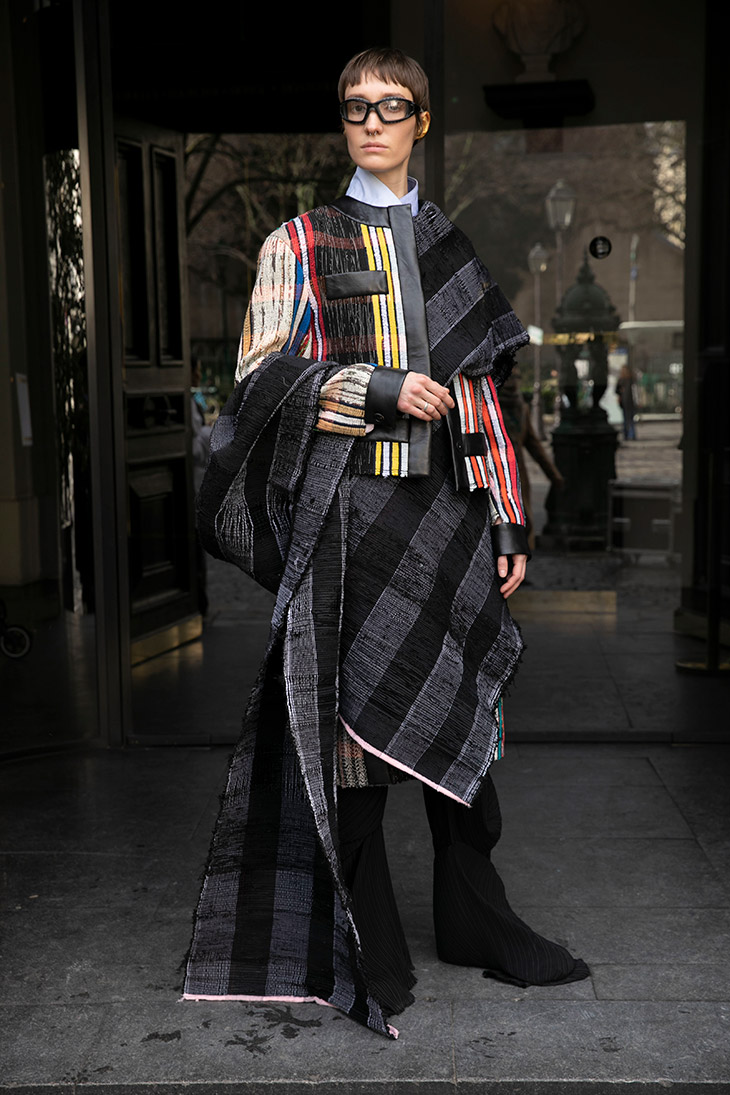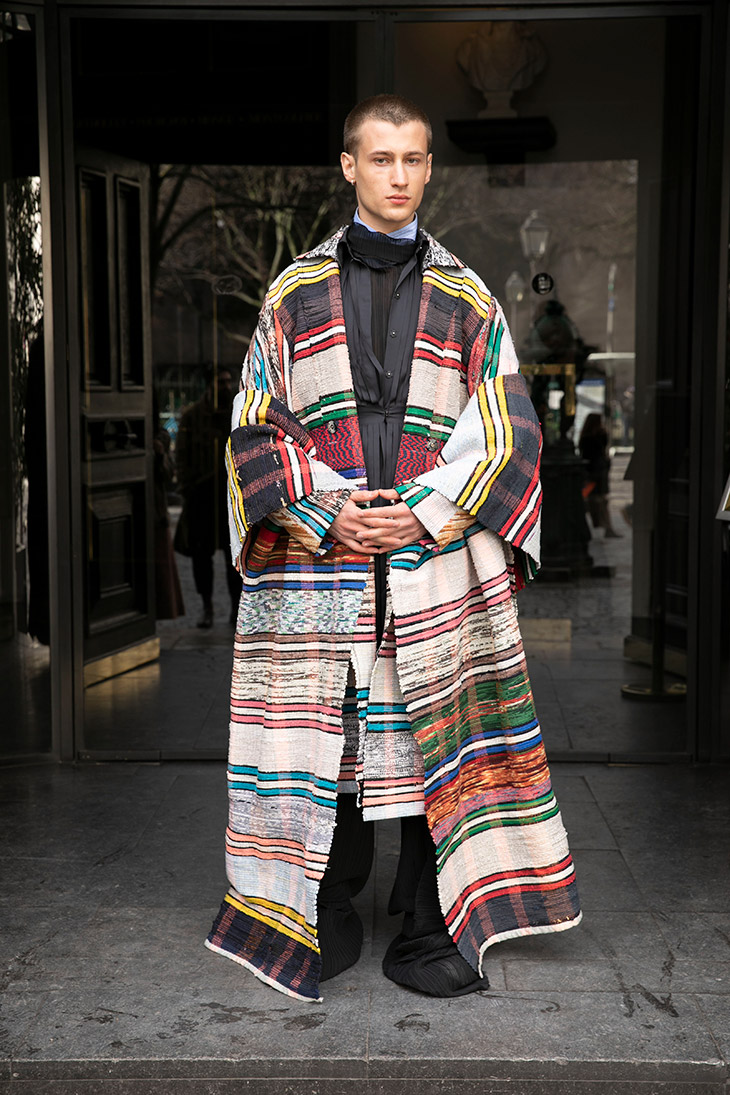 This is our attempt to emphasize infinity, to grasp the moment where things transform. It is an ode to generational continuity, to the traditions that were wise enough to create something that can save us now. And this is a modern view on how to adapt those traditions."
Courtesy of © LITKOVSKAYA / Station Service