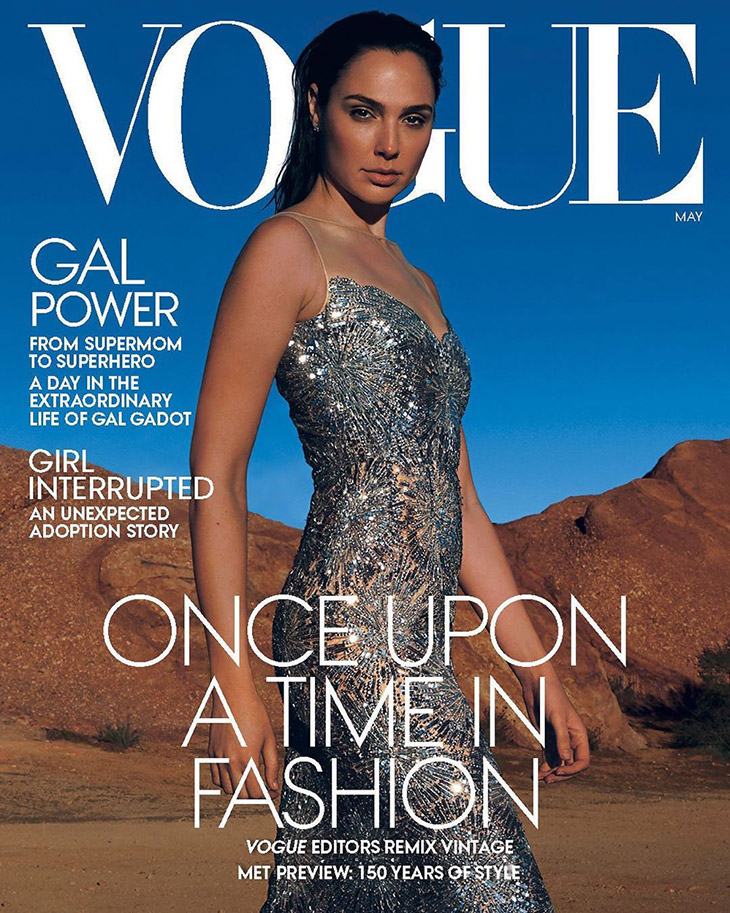 Wonder Woman star Gal Gadot teams up with fashion and celebrity photographer Annie Leibovitz for the cover story of American Vogue Magazine's May 2020 edition. In charge of styling was Tonne Goodman, with beauty from hair stylist Renato Campora, and makeup artist Sabrina Bedrani.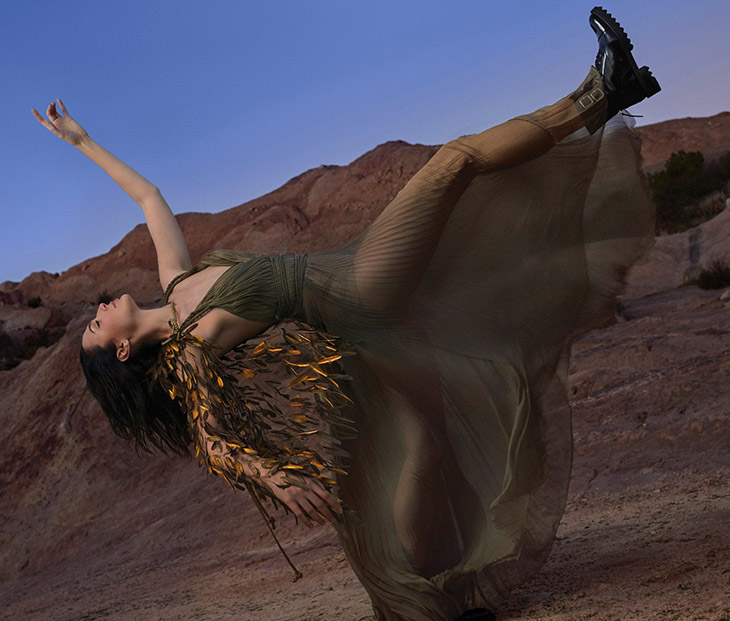 For the session Gal is wearing selected pieces from top brands such as Louis Vuitton, Tiffany & Co, Valentino, Iris van Herpen, Schiaparelli, Tom Ford, Tamara Mellon, and Dior.
Yeah, I'm pretty ambitious. I'm not elbowy . . . if you say that here. But I'm a big believer in karma, and if it's mine it's mine, and if it's not it's not. I'm not fighting for things. But when I'm there, when I'm facing the opportunity, I'm completely onboard. I definitely make sure to be prepared, to do the work, to come in 100 percent and go for it.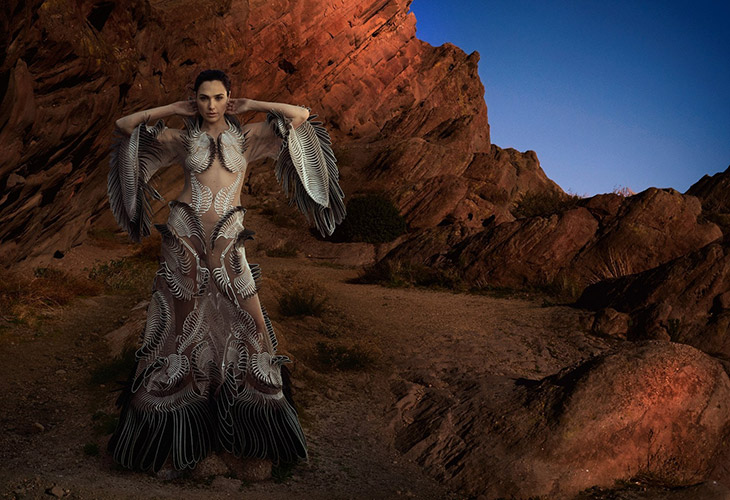 We're trying to enjoy the quality time that we have. The girls are not worried. They feel safe. I think the girls are going to grow up being able to tell their kids that they lived through the corona times. But we're really trying to…how do you call it? Um…there's a saying. Let me see if I can get it…Um…It's like…something in disguise? Blessing in disguise.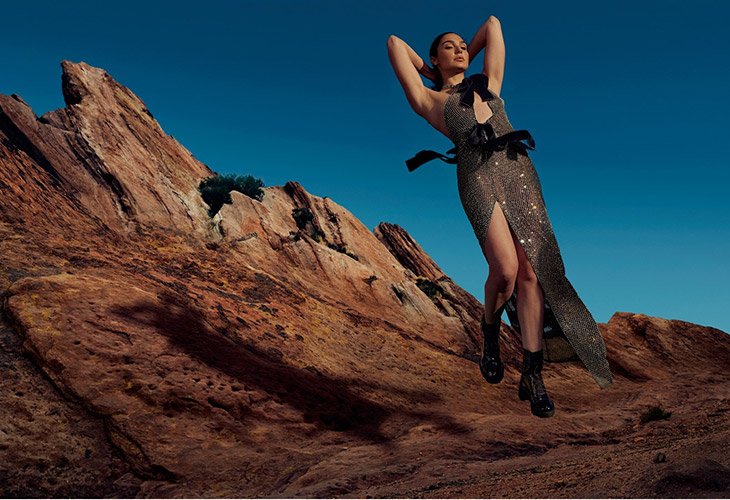 Photography © Annie Leibovitz for Vogue Magazine
Discover more on – www.vogue.com