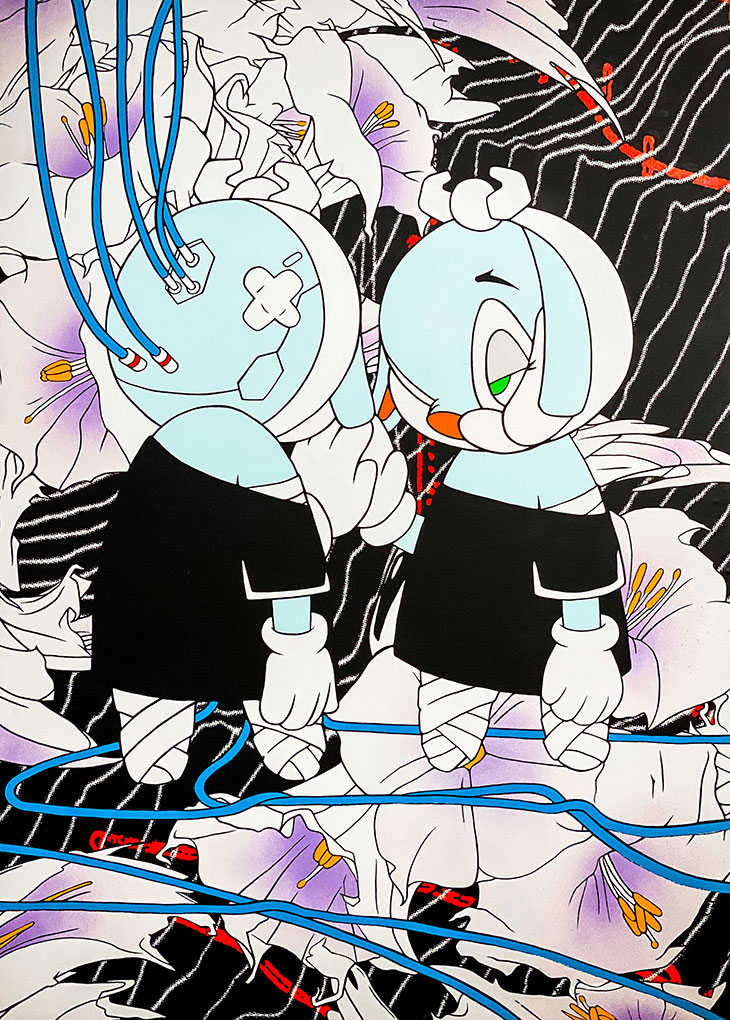 After a long wait, L+/ Lucie Chang Fine Arts gallery has opened a new exhibition named Street This Way on Saturday April 25th. The group show features recent works from international artists interpreting street and pop art in their own way that constitute the flourishing urban art scene these days.
Street this way brings together 5 artists, including Aruta Soup (Tokyo), Diego (Tokyo), Eddie Kang (Seoul), Snipe1 (Tokyo), and You Know Me Well (Berlin).
See more after the jump: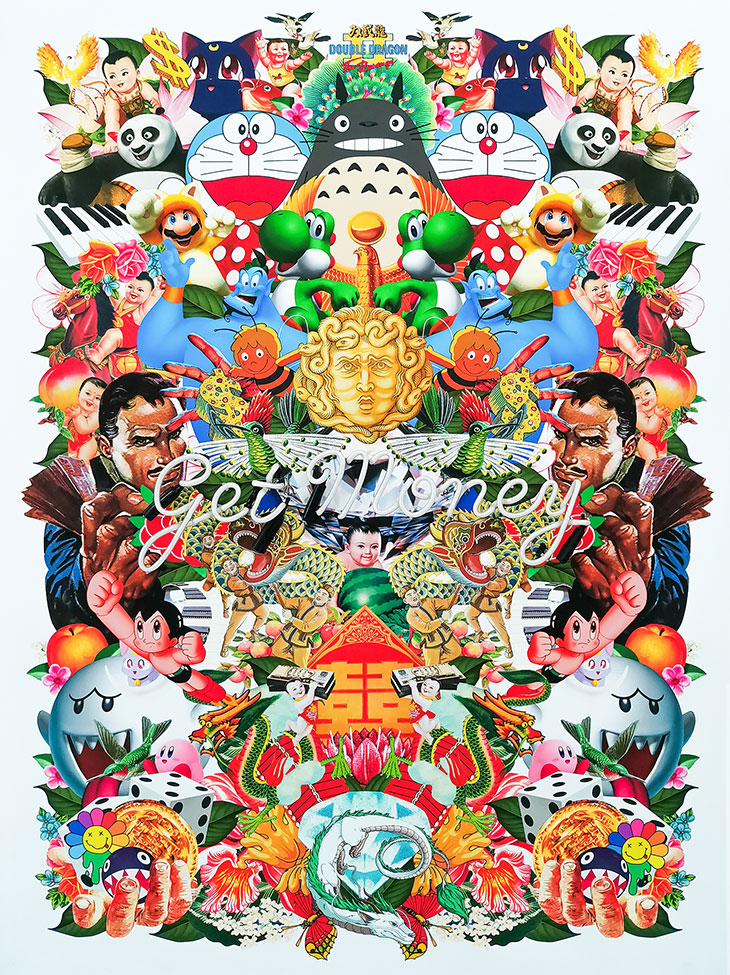 Aruta Soup is known for mixing animation culture, UK-specific black jokes and street culture in his paintings and graffiti. In each work, the artist opens a dialogue on timely issues, both of the society and people's psychological status.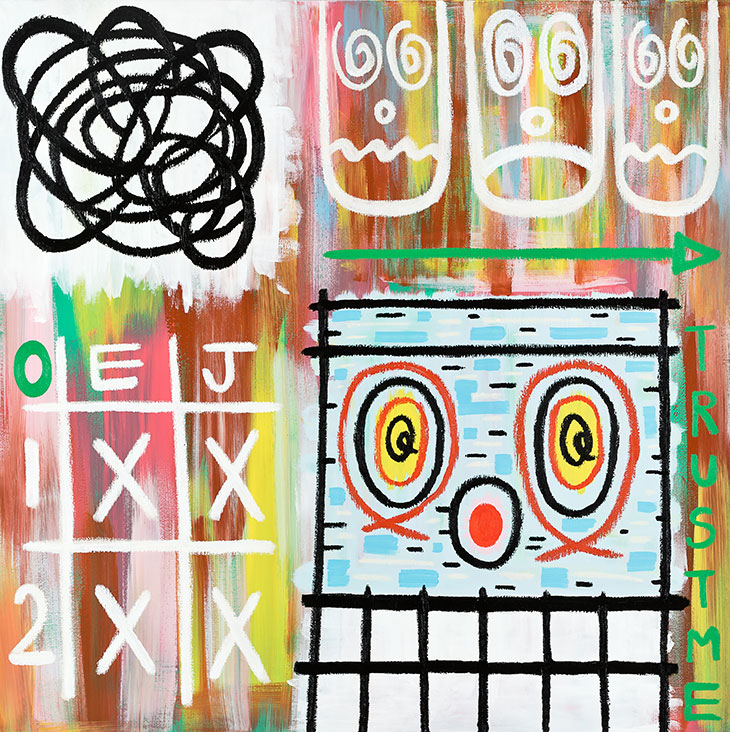 Diego is known as one of best graffiti artists in Tokyo (but in different name secretly). Being active in the street for more than 10 years, Diego is also well known in the international underground graffiti circle.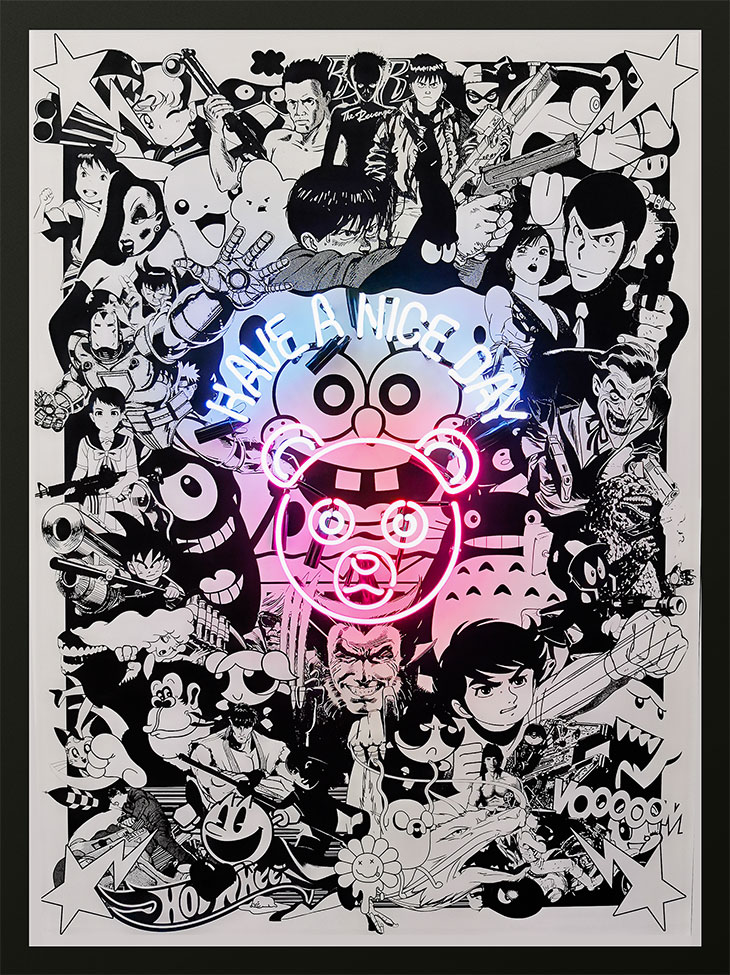 Eddie Kang is an artist that creates fictional space drawn from his memories and imagination. Through symbolic icons, Kang reveals his perspective on urban society and expresses the lonesome emotions people feel amid busy crowds.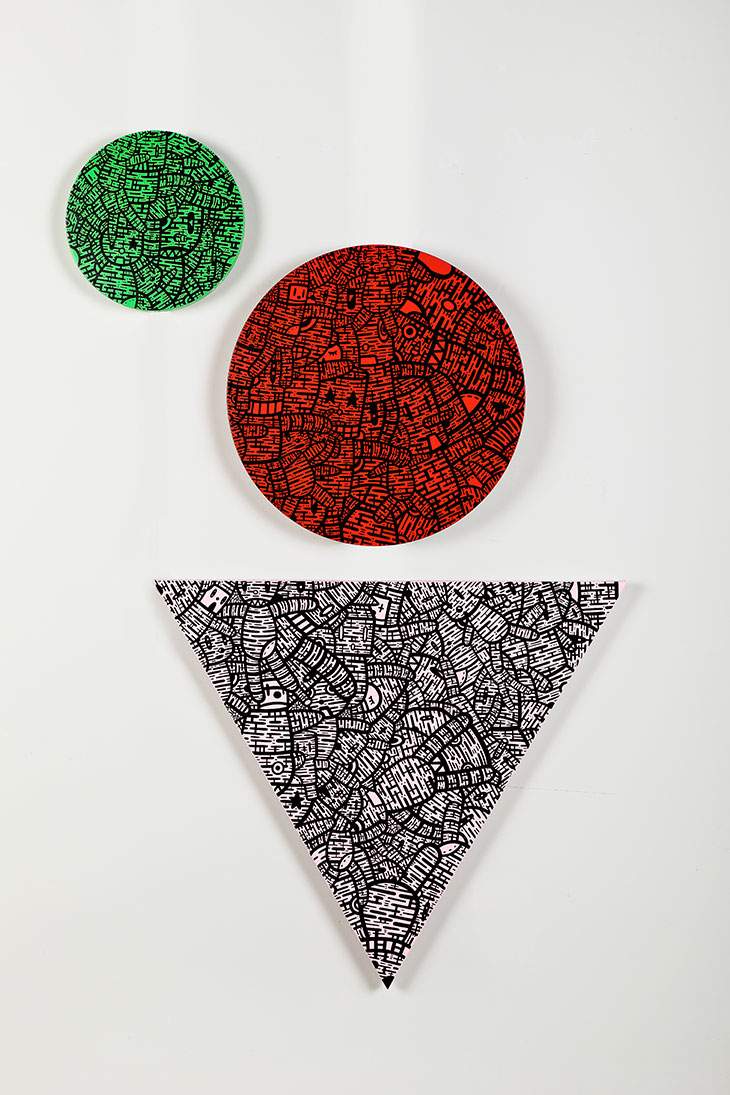 A pioneer among Japanese graffiti writers, Snipe1 has been active since the dawn of Japan's graffiti scene and later threw himself into the graffiti world of early 1990s New York during his teenage years.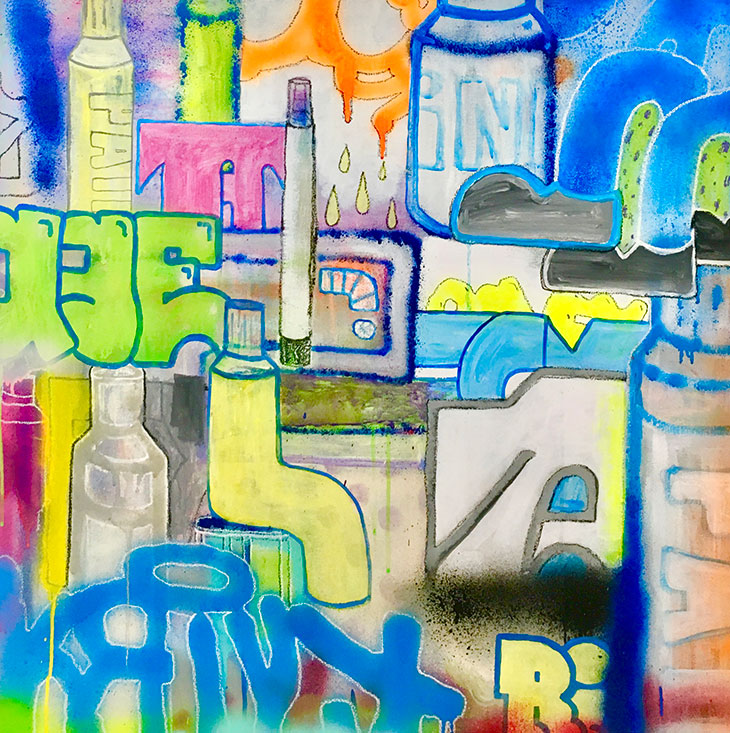 YOU KNOW ME WELL, Kami is an art director, designer and (former) world traveling DJ who moved to Shanghai in the early 2000. Kicking off his career, He got into the cultural industry by creating logos. He developed his own graphic signature for his events and mixtaples with spray-cans, markers, computer generated visual.