Swiss luxury brand BALLY, which has a long tradition since 1850, introduces its new BB print. This eye-catching, contemporary new house signature can be found on many statement pieces: for instance on the Brea tote, Henrika sneakers plus the iconic bags and shoes of the Janelle family. With this innovative design, the traditional brand, which has a close connection to architecture, arts and the environment, is lifting its designs to a new level. Furthermore the brand's dedication for craftsmanship and contemporary aesthetic clearly shines through.
We earn a commission when you follow the link to make a purchase. Click here to learn more about how we make money.
Read more after the jump: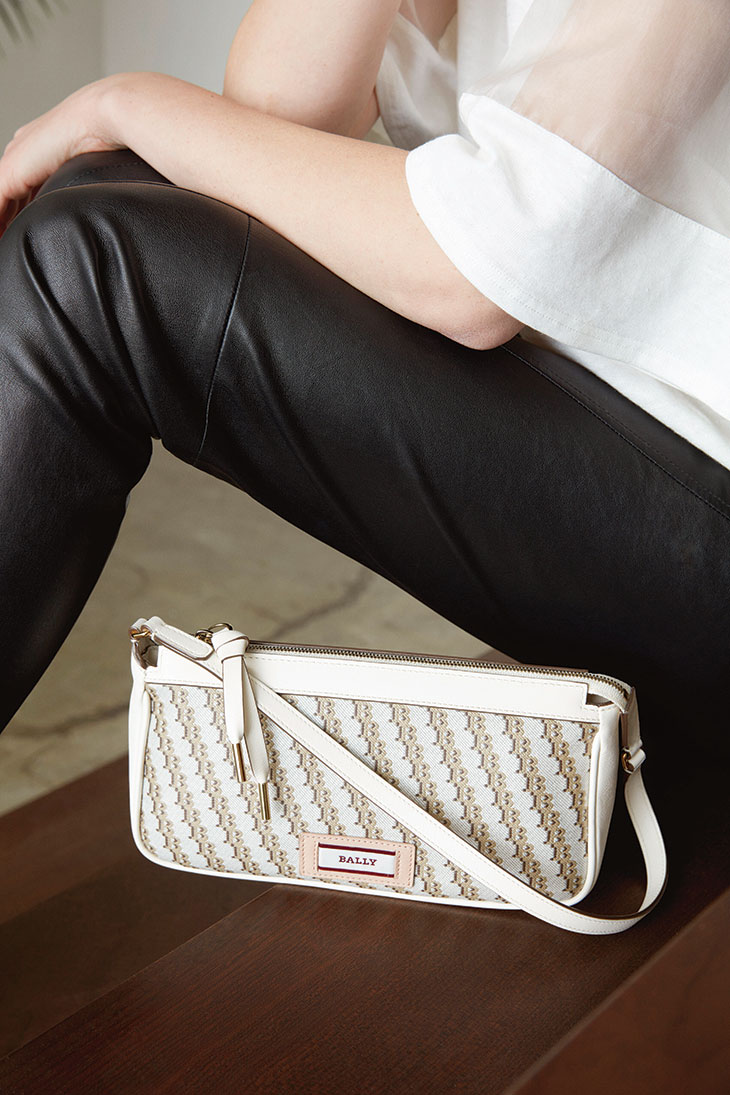 For these new creations, traditional influences have been reinterpreted with contemporary ones. This creative mingling of various inspirations makes these pieces so interesting to observe. They are timeless and can be worn by many generations. The new print takes its inspiration from a wide range of graphics and logos from the brands' 169- year history. As a result, the BB print is embodying the endlessly elegant and essential simplicity, a feature that characterizes BALLY's heritage of design. However, the logo print is never too loud: the "B" motif is repeated along continous diagonals. Thus, it has a rather understated, but still extremely luxurious appeal.
SHOP THE COLLECTION: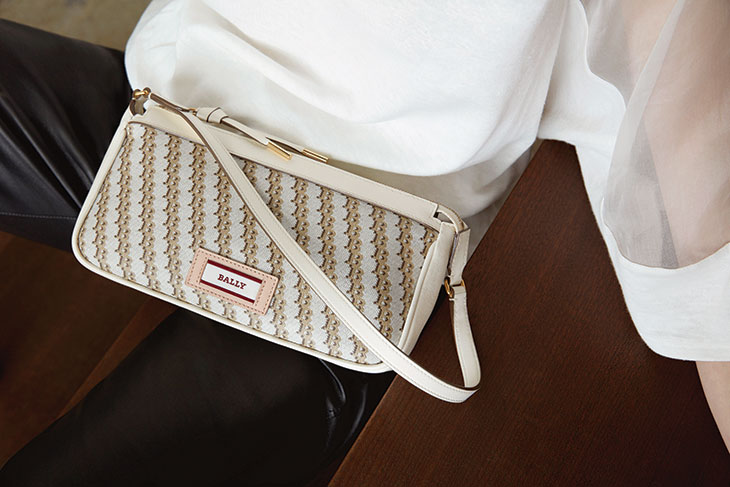 Worth of mentioning is also the fact you can pair a plenty of items of this collection in one look. The BB print teams up with chic Janelle pumps and flats, which you can wear with the stylish Jyllian phone wallet. Two pieces, which feature the BB print in a subtle way all-over, are the cotton canvas Brea Tote bag and the Eddhie espadrilles. Whereas the casual Henrika sneakers and the Salmah minibag depict how the monogram brings an elegant twist to everyday accessoires. If you prefer to wear the BB print all- over or in a rather subtle way is your choice! You may even mix and match both versions!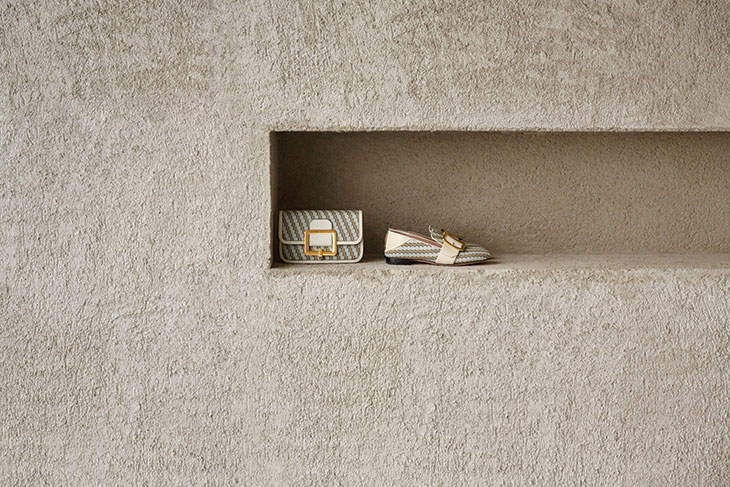 The BB print convinces us due to its contemporary, versatile yet timeless design. The sophisticated colour palette underlines this character. Favourites of this line are shades of red, such as burgundy, ruby and cherry. Additionally, a light, simply sophisticated colour choice plays a major role, such as gold, sheer white, coffee and creme. These nuances are, without any doubt, a great choice for a fresh, summery look. The designs never pair too many colours in one look and therefore the overall image stays extremely clear and classy. The BB print will be a sartorial mark for this line and for many seasons to follow.