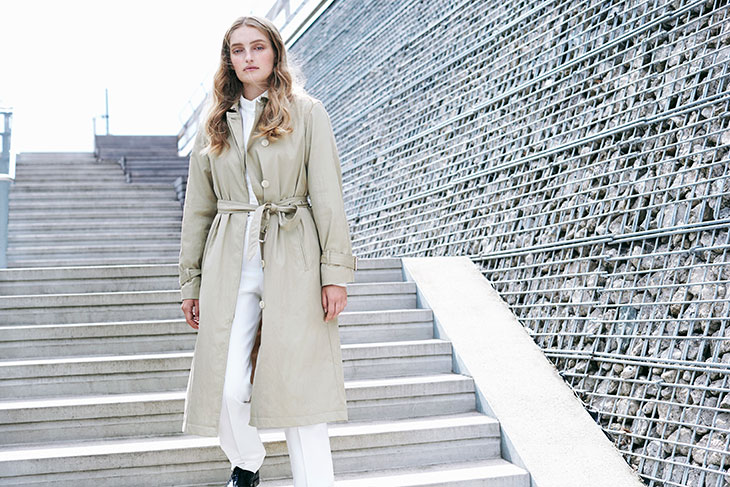 The trench coat has got to be one of the most worthwhile staple pieces in any woman's wardrobe. The origin of the modern trench coats stems back from World War I and were used by army officers who wore these coats in the trenches hence their name. Owning a trench coat in one's closet symbolizes one's participation in the historic realm of fashion especially if it's a classic such as the Miu Miu trench coat.
Trench coats are not only a great fashion statement but equally fashionable. Most women wear them for spring and winter seasons but those who love this style find themselves adorning this wear even for summer. Trench coats have a way of elegantly refining other outfits that they are paired with. How you choose to style a trench coat depends on your personal preference, however, good combinations with other outfits result in some impeccable looks. The trench coat is a versatile fashion piece that you can play around with and below are some interesting ways to do that;
TRENCH COAT OVER SUITS
Trench coats with suits make a great look for the office or when one is out for those business meetings. Trench coats help to spice up otherwise boring suits better than how overcoats would. A big fashion no-no would be wearing the wrong coat over your suit as it will kill your look in an instance. Nailing this combo may seem like a daunting task; the key rule is keeping it simple. Suits can be bulky in nature hence pick a trench coat big enough to be able to layer. Long business trench coats work best for all suits be it pantsuits or skirts suits. Go for classic neutral-coloured trenches such as grey, black or brown that will not create a huge contrast with other clothes.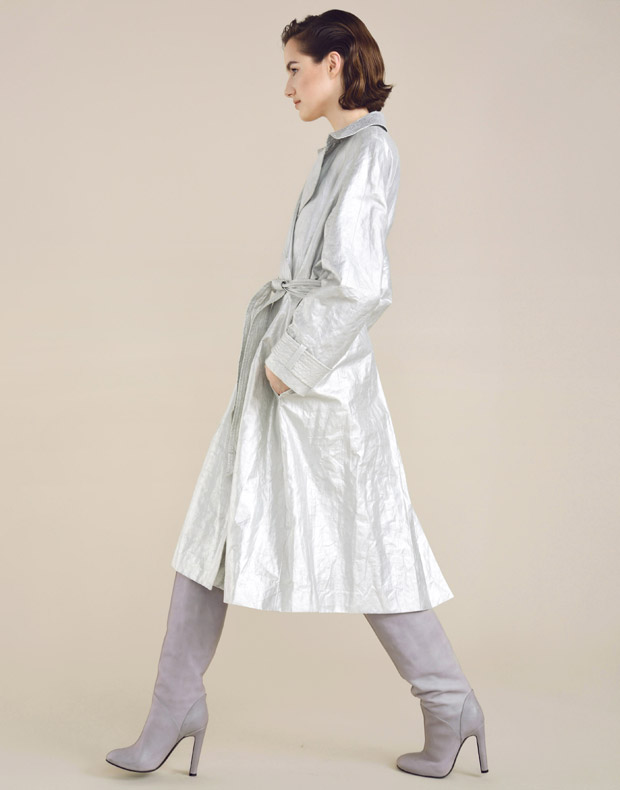 TRENCH COATS WITH LEGGINGS
One can make a super trendy outfit by pairing the trench coat with a pair of leggings preferably black. This is the go-to look for chilly weather to run some errands or catch a drink with your buddies. A bright-coloured skater skirt can be worn over the legging with some ankle boots for dressier occasions.
TRENCH COATS WITH JEANS
Mom jeans and skinny jeans are slowly becoming a fashion fad for many young fashionistas. These jeans are normally paired with cropped sweaters or cropped tops to make a sophisticated casual look for outdoor activities. A black or a brown trench coat can be thrown over this outfit when the weather becomes chilly or for night events.
TRENCH COAT OVER A SLEEK DRESS
The easiest way to rock a trench coat is over a sleek dress or if you would like the coveted little black dress. Trench coats are an easy way to dress up or dress down an outfit depending on the occasion. A trench coat is a confidence booster when worn over a dress that may be revealing some love handles. For day time casual errands, basic shift dresses worn with some white vans and a trench coat is a great streetwear look.
KNIT SCARVES OVER TRENCH COATS
Scarves are a great accessory for every season and they can make any outfit pop while keeping you warm. Scarves help create a fresh look every time as it's not always that you will have the energy to dress up for anything. Sometimes it takes minimalism to show your personal style. Knit scarf huddled around the neck with a pair of pants can work for casual events and silky scarves for official wear. Throw in some ankle boots or stilettos for dressier affairs such as dinners or parties.