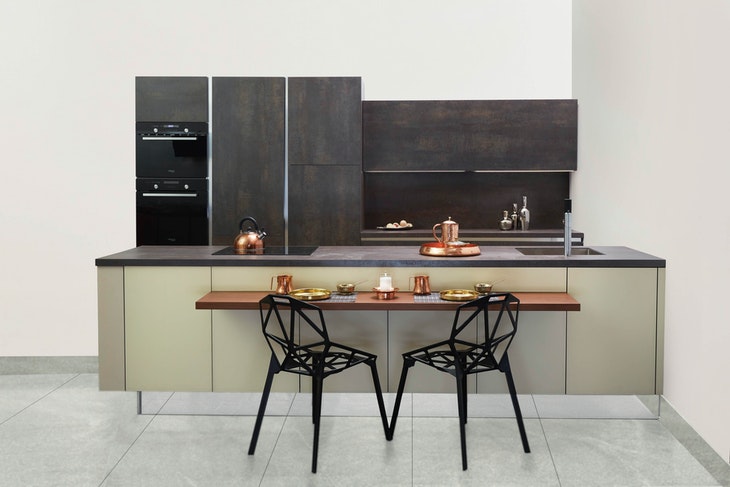 Are you looking to change the style of your kitchen? Make sure you read this article to get some top tips on how to make your kitchen look fabulous.
RELATED: INTERIOR DESIGN
When it comes to decorating your home, there are a lot of things that you will need to take into consideration such as the costs, where you want to start, how long it will take to do and much more. Many people choose to focus on their kitchen first as this is often a family room that a lot of time is spent in.
In this article, we will discuss some top tips for a fabulous new kitchen from lighting to adding laminate flooring for kitchens. If you are thinking about redecorating your kitchen then make sure to keep reading to hear some of our tips.
Read more after the jump: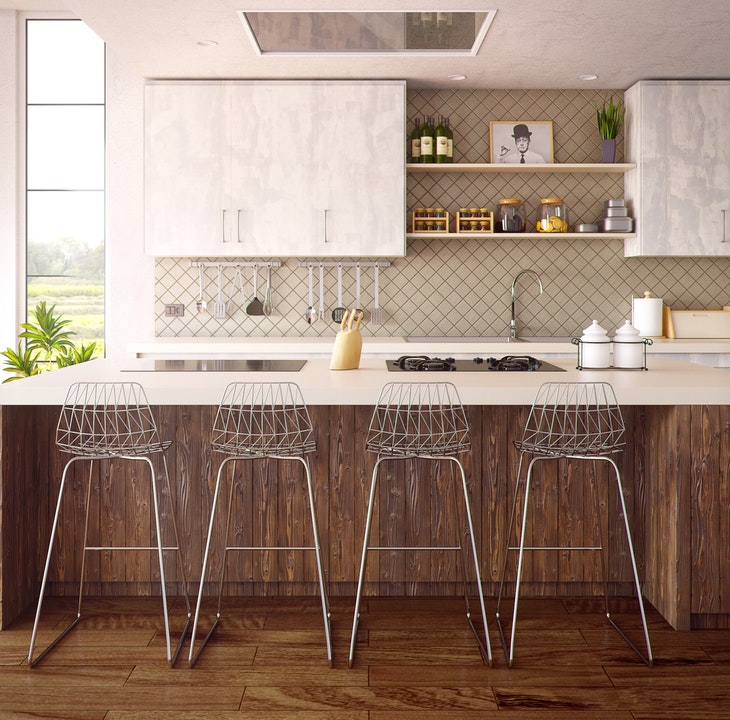 Paint or Wallpaper?
When you are decorating, the first thing that you will probably think about doing is painting and choosing colour schemes for your kitchen but, should you paint your kitchen or go for some wallpaper? Many people find themselves sticking to paint or tiles, but wallpaper can add something completely new. Why not add a statement wall with a bold wallpaper design? This is very on-trend right now and can make your kitchen appear extra fabulous.
Choose Laminate Flooring
A lot goes on in a kitchen when you are cooking, cleaning or eating and this can lead to something being knocked over, dropped or spilt. As a result, you should avoid flooring that is easily damaged. What kind of flooring is suitable for a kitchen? Well, laminate flooring is a suitable option because it is hardwearing and easy to clean. Make sure you have a look online at the laminate flooring for kitchens that is available. With so many different options available you will be able to find laminate flooring to suit your style and make your kitchen look fabulous.
Add Some Spotlights
If you are looking for another way to make your kitchen look fabulous then, you should consider getting some spotlights fitted. Spotlights are perfect for kitchens because they are up and out the way so they don't dangle. When you have spotlights, it can also make your kitchen look a lot more modern and stylish. Since you will have more than one spotlight, it will also make your kitchen a lot brighter.

Accessorize
The final tip that we have for those who want to make their kitchen appear fabulous is to add as many accessories as you want. There are so many great ways that you can accessorize your kitchen including adding candles, placemats on tables and more. You might also want to add some plants or windowsill decorations. With the right accessories, your kitchen will look fabulous in no time at all.
Final Thoughts
Make sure to try out some of the tips that we have given you in this article if you want to make your kitchen look fabulous this year. Consider everything from spotlights to the flooring that you want to have in there. Soon, your kitchen will look great and all of your friends will be coming over to see it.