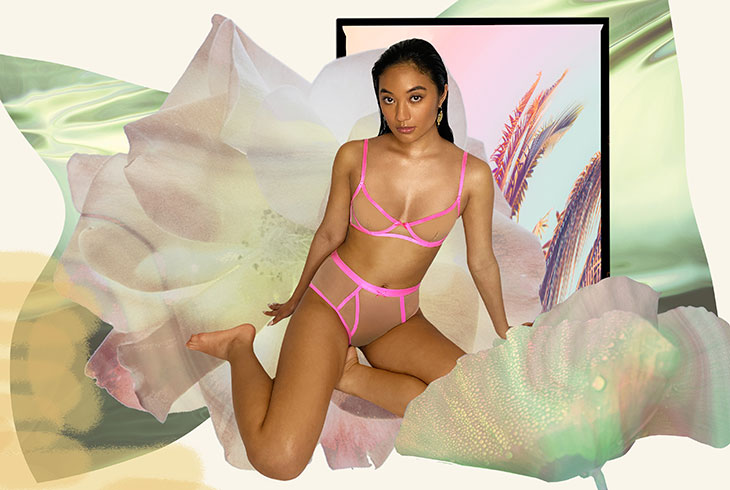 In celebration of its second anniversary, Savage X Fenty has kicked off an innovative and collaborative campaign, featuring self-produced shots of brand ambassadors and influencers from their own homes, in a collaboration with mixed media artist Rafatoon.
In addition to the campaign, Savage X Fenty is also having a contest allowing fans to enter for a chance to star in its upcoming July campaign. Make sure you're following @savagexfenty, post a photo in your lingerie with #SavageXSummer and #contest and stay tuned to brand's Instagram for details on how to appear in the July campaign!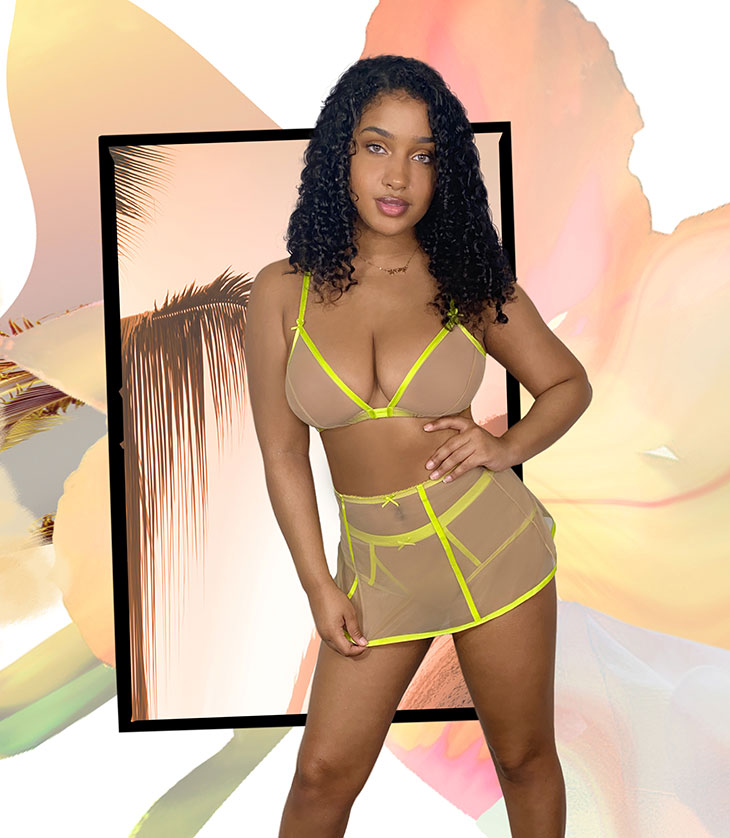 New Savage for de gal dem! Wanted to give y'all an extra drop cause we turned 2 years old and you guys have been incredible supporters, believed in our brand, appreciated what we stood for, and Of course bought hella @savagexfenty! Thank you from all of us! – said Rihanna via her official Instagram account
Each month, Savage X will launch its new summer collections, bringing the Savage X brand ambassadors, artistic collaborator, friends and fans together as one.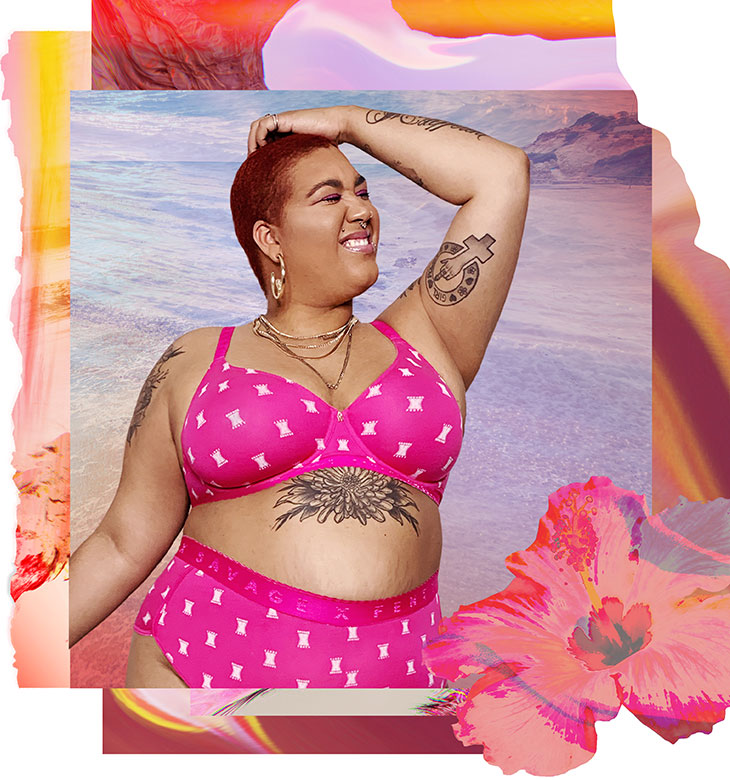 Inventively reimagining the traditional photo shoot, the campaign began with a series of collaborative photo shoots – conducted by the brand ambassadors in their own homes and virtually directed in real-time by Savage X Fenty. Each image was customized with distinct creative treatments, textures and illustrations developed in partnership with mixed media artist Rafatoon. The result is a completely unique, eye-catching and engaging series that artistically places the models in exotic landscapes from around the globe.
In addition to the launch of the summer campaign, Savage X will celebrate the brand's 2-year anniversary with the surprise drop of a fan favorite style – reimagined and summer ready, the Iridescent Lace Caged Bra, Bikini and Garter Belt, features delicate floral lace and a bold feminine attitude. Available, starting May 11, these pieces come in three colors, Lavender, Misty Pink Rose and Black Caviar.