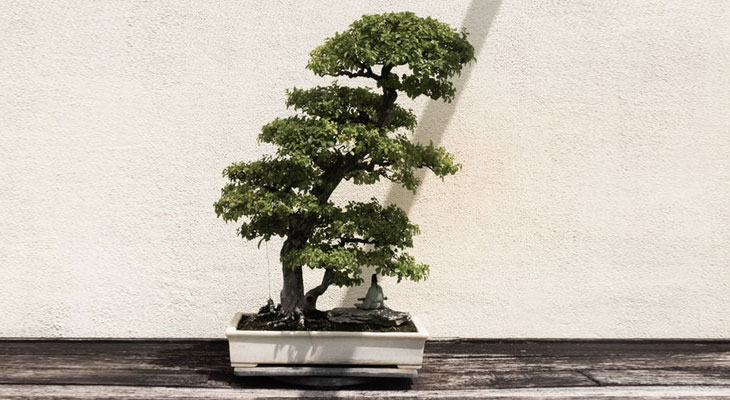 Designer style isn't just about clothes, cars, and gadgets. And it extends beyond your home and into your garden. Good taste means attention to detail. That includes what you wear, what you do, the home you live in, and, as part of that, its garden.
While the garden is often overlooked by those pursuing a reputation for designer taste, it's really just an outdoor room or series of rooms. As such, it deserves as much attention to design excellence as the clothes you wear and the interior of the house in which you live. Nevertheless, it can be tricky to choose the right elements to portray the image you'd like to project.
As a former landscape designer and always-and-forever lover of all things beautiful, I'd love to share a few tips to help you achieve the designer-look garden that matches your lifestyle. Let's start with an easy top 5!
Read more after the jump:
1. Indoors to Outdoors – Elements that Match and Flow
"Sense of place" is a big buzzword in design. Essentially, it means that you are creating a space that matches both the environment outside the boundaries of your home and the smaller environment of the home itself.
What you want is harmony. What you're avoiding is dissonance – anything that seems out of place in both contexts. OK, incongruity can be fun in itself, but be warned: it's risky. It's either going to work, or it's going to be an utter failure. So let's go with harmony. The idea of harmony in garden design is worthy of an entire article to itself, but there are some easy ways to achieve it.
For example, your choice of materials can bind spaces together. Create harmony between indoor and outdoor spaces by incorporating similar materials. So, if your interior décor displays a penchant for white marble, you'll be looking to include that in your outdoor spaces too. Ditto for wood, or brushed aluminium, or whatever your taste has led you to favor.
Match, flow. Make it easy for anyone to see that they are in a very special place that happened by design.
2. Harmony With Sleek Lines
Have you ever seen those wavy garden beds and pathways that seem to have no relation to anything, let alone practicality? While wavy lines have their place, straight ones are way easier to work with.
If you look at gardening magazines with any frequency, you'll find the principle well-illustrated. Large, gracious gardens or cottagey settings allow for those wavy, flowing lines. But for most of us, it's modern homes and small gardens, and here, geometric shapes are what we want.
An easy guide? Your (probably rectangular lounge) flows onto a (rectangular) patio. From there, where do you go, if you're looking for a good match? A wavy lawn and garden bed? Or neat decking with pathways and beds offset for effect?
3. Plants That Match the Style
Planting a seed is not where it stops, once grown a plant requires full time commitment. Plants create a fundamental statement that will either harmonize with the rest of the design or eternally look out of place.
If you're going sculptural, which is suitable for most modern buildings, choose plants that match the lines you've drawn. For example, ornamental grasses and sculptural feature plants are a massive trend – and for good reason. Softer, cottage garden-style plants are the best match for – you guessed it – cottage gardens.

4. Focal Points to Create Drama
Now that you have the lines for your designer garden and plants to fill it, it's time to add some drama. The trick is to be minimalistic with focal points. More is definitely not better in this context. From any vantage point, you want a single focal point that draws the eye.
Imagine that you had an original painting from one of the great masters. Would you hang it in a place where other paintings competed for attention, or would you find a place where it could be displayed without distractions? That's what you want to achieve with garden focal points.
There are many ways to create an element that can't possibly be overlooked. Form, color, movement, and rhythm are design principles you'll use to choose the location and the desired focal point. Looking for an easy option to create a focal point? Choose fountains at Outdoor Art Pros to give you a combination of form and movement that provides the necessary eye-candy.
Sculptures are another striking feature which are low-maintenance and can act as an eye-catching centerpiece of an amazing garden. Welded sculptures are popular and modern outdoor features that look great in the garden. With metal you can easily create pretty much anything you want; animals, vehicles or abstract forms. When in the garden the sunlight will shine off the metal and create a mesmerising effect to be a real showpiece.
5. People-Friendly Spaces
Design always has a purpose, and lifestyle-oriented design is there to please people. This is all-too-easily forgotten in outdoor spaces. The result is the visual disaster involving scattered plastic patio tables or lovely spots-with-a-view where there's nothing to do but stand around looking cute.
Every corner of your garden should have a purpose other than just looking nice. It should be a place for children to play, or a quiet spot to sit and relax, or a vibrant entertainment area where friends gather.
Form follows function – and with a little thought and planning, functionality can be beautiful. That's what you're shooting for when you plan your garden, and if you forget everything else, this one will guide you safely through most of the design pitfalls that lie in wait for the DIY garden designer.
Have fun! Make it beautiful! Most of all, make it a space that people can use and enjoy.