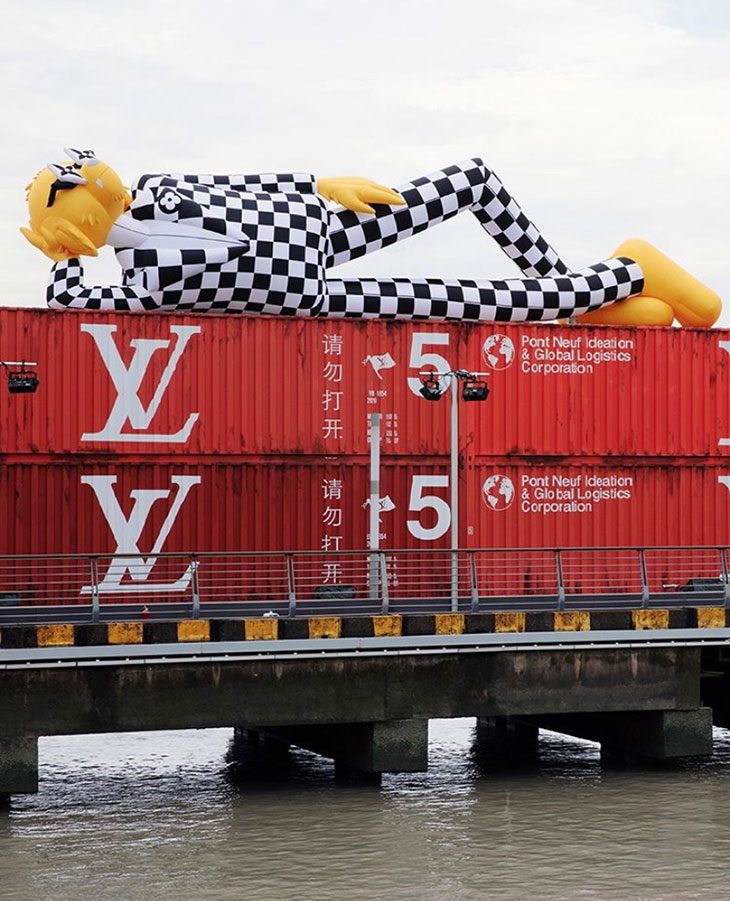 Louis Vuitton presented the Men's Spring-Summer 2021 Collection by Virgil Abloh at the docks of Shanghai. From the Maison's ancestral home in Paris, the colorful crew of animated characters have traveled on the collection's shipping containers all the way to the docks of Shanghai.
Since 1854, Louis Vuitton has placed fashion in the context of culture bringing unique designs to the world, combining innovation with style and uncompromising quality. Today, the Maison remains faithful to the spirit of its founder, Louis Vuitton, who invented a genuine "Art of Travel" through luggage, bags and accessories which were as creative as they were elegant and practical.
– from Louis Vuitton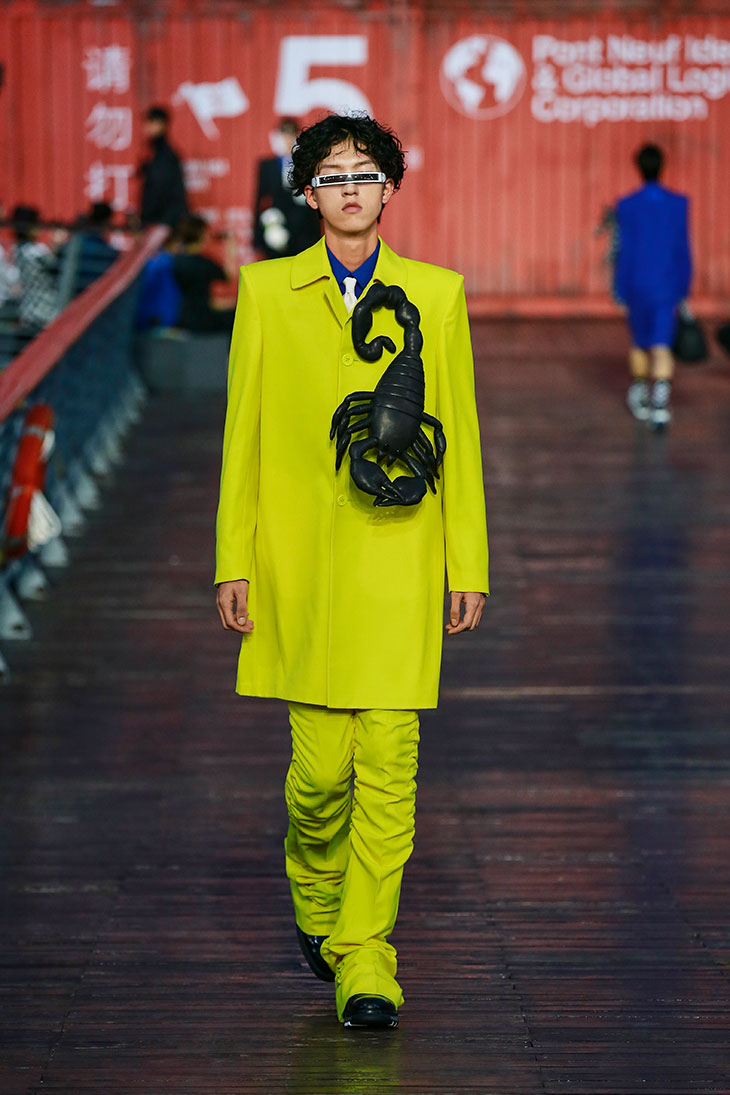 Miniature shipping containers served as an invitation for the show, referencing the collection's travel from Paris to Shanghai.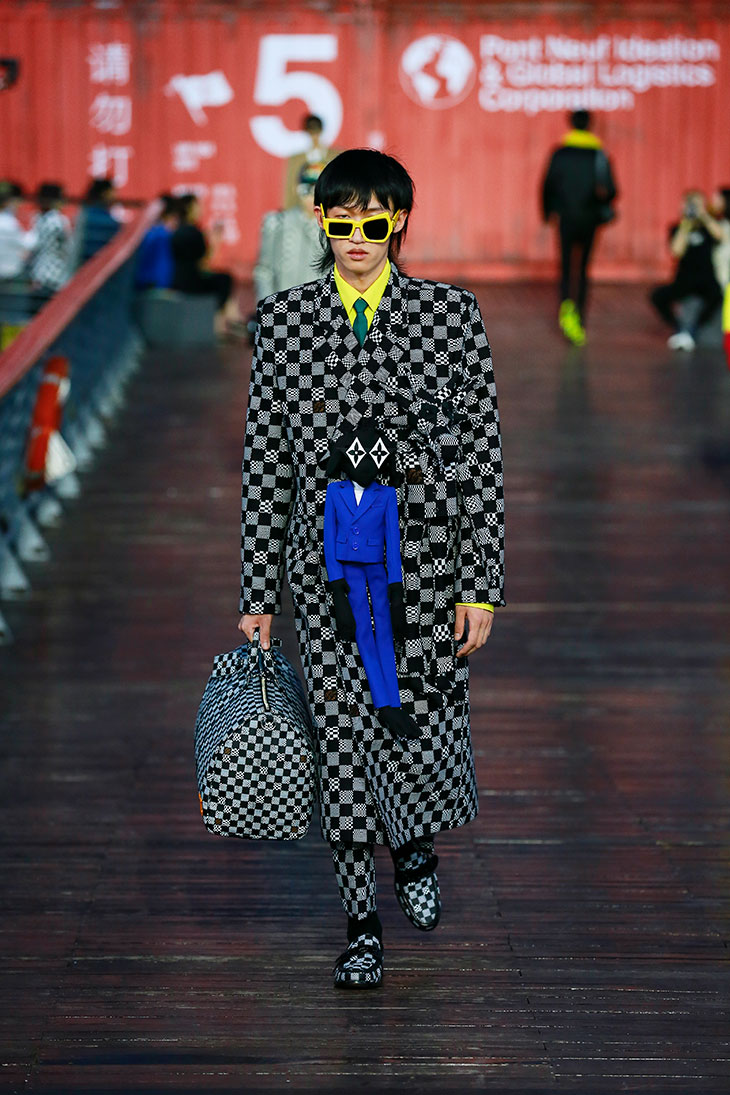 As I restart my engines at Louis Vuitton and take offff for a future of new possibility, I look back at my port of departure. Under my artistic direction, I see my Louis Vuitton Men's collections as my platform of nuance. I strive to employ fashion to reflflect and affffect ideals of inclusivity, unity and humanity. Through nuance, I believe in making my mark with poise, style and grace.
– Virgil Abloh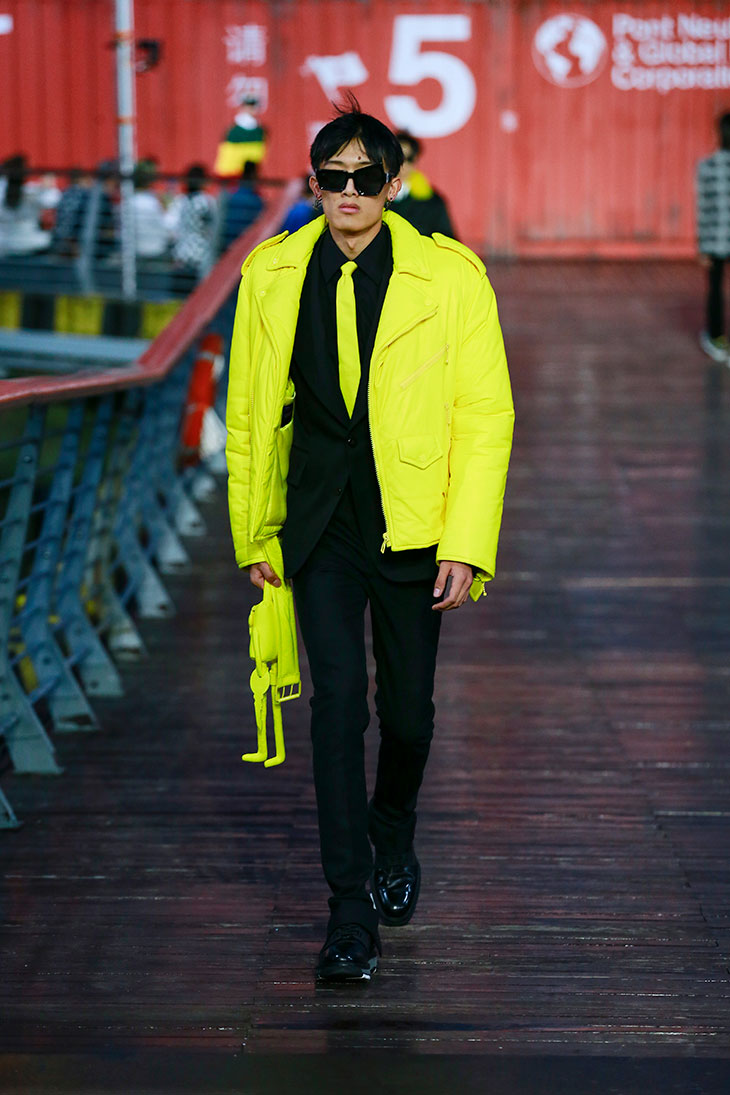 With his latest LV collection, Virgil Abloh tried to unify race, gender, culture and creed. I use these images to trick the spectator's preconceived ideas, overwrite embedded race associations, and tackle prejudice on a subconscious level. I would like it to serve as a Trojan horse for the mind. – he said.