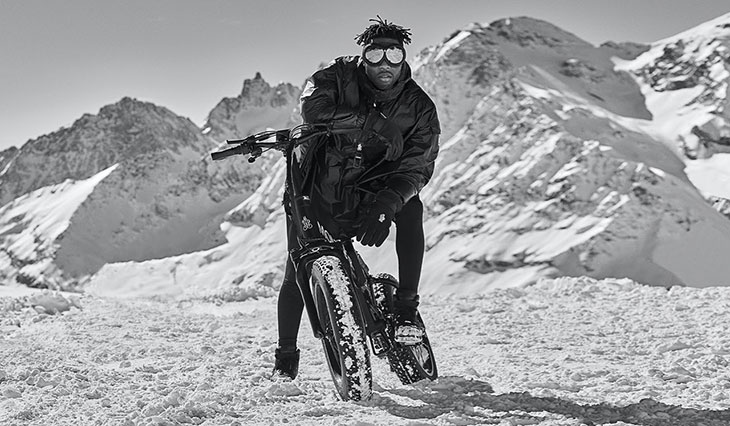 Moncler Genius has joined forces with the pioneering electric vehicle brand MATE.BIKE to create a limited edition eBike series. The collaboration offers a novel take on progressive travel intersecting fashion, tech and sustainability, created for the extreme terrain of the mountain and the snow, testing the boundaries of conventional commuting and personal expression.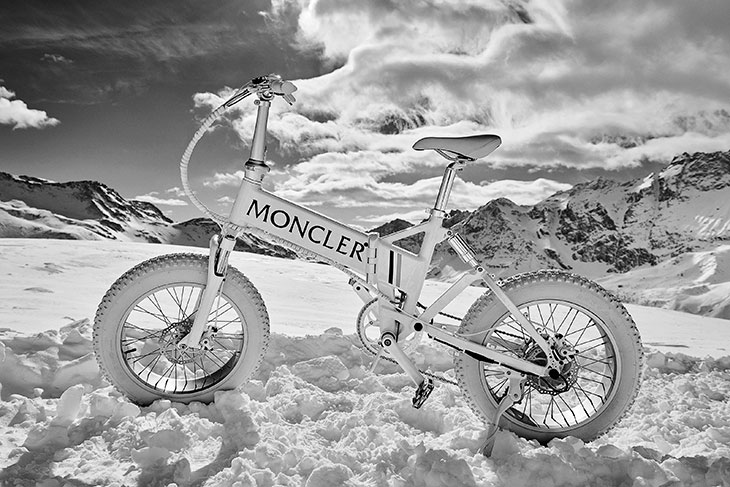 The Moncler Genius x MATE.BIKE is available in contrasting peak white and deep black colorways. Power is supplied with two motor options at a performance-tuned 250 watts or 1'000 watts, delivering throttle speeds of 25 kilometers per hour. The battery delivers unmatched torque to tackle steep ascents with 48 volts, the highest capacity in the industry assuring 110 kilometers on a single charge. Extra speed can be unlocked on private properties by typing a special code, unleashing full potential of near 50 kilometers per hour.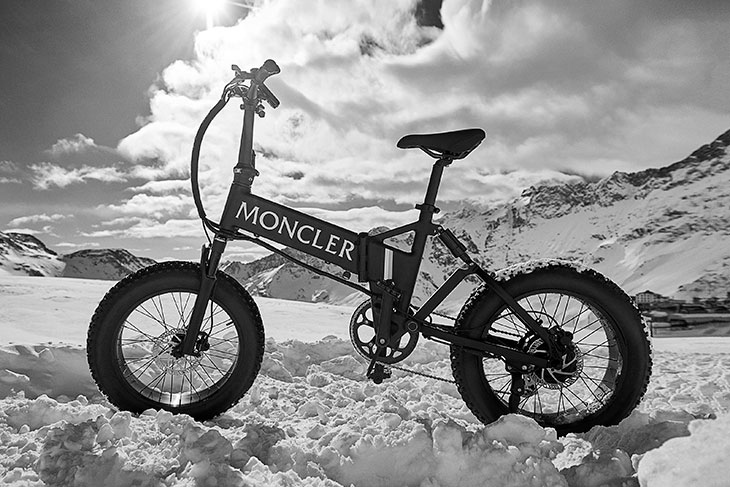 The star of the campaign, shot in an Alpine resort Breuil-Cervinia, is American professional BMX athlete Nigel Sylvester.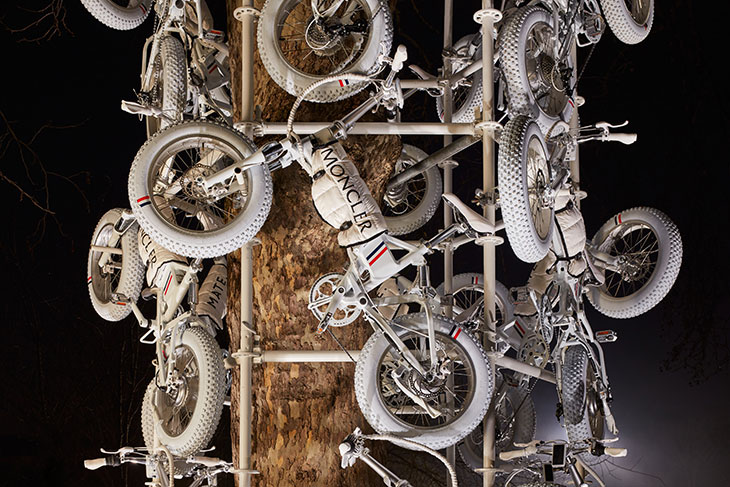 Within a classically Moncler blend of performance, style and protection, the collaboration comes with a versatile hooded mantel in three-layer nylon that can act as cape, pillow, or battery cover. It is designed to protect and warm, able to close on itself like a pillow, or act as a shield against unexpected storms.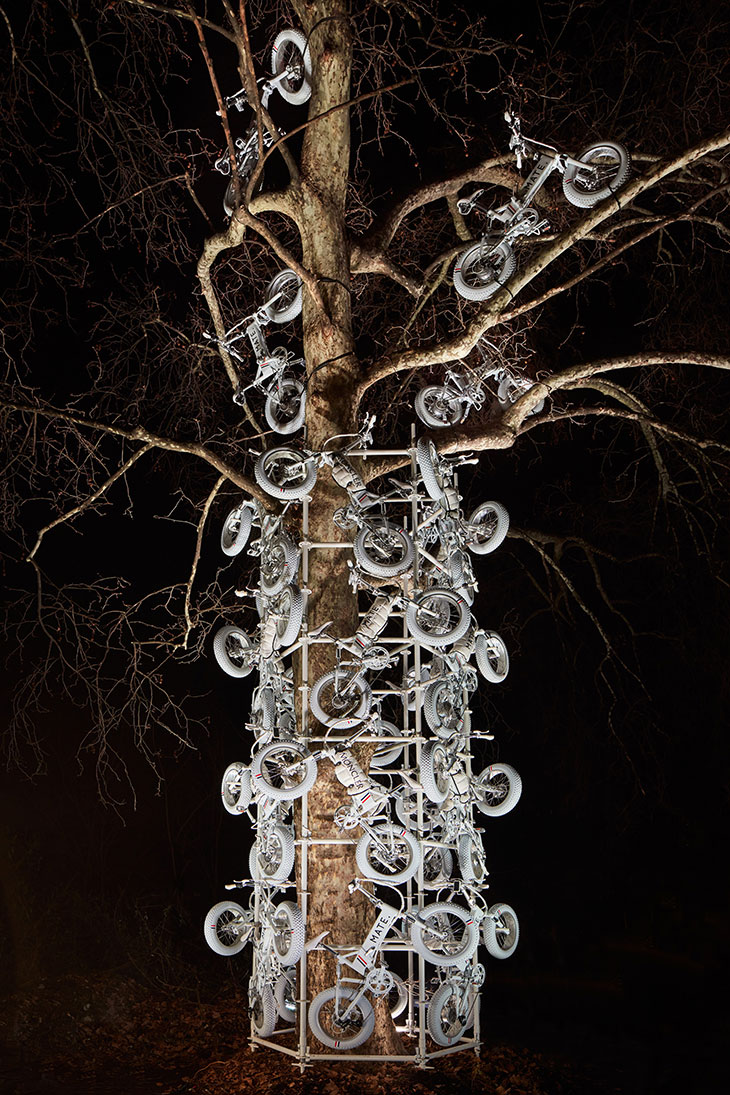 Limited to only 1000 units, MONCLER MATE.BIKE is available in selected Moncler boutiques.