ANИAKIKI Creative Director Anna YANG showcased her Spring Summer 2021 collection during the ongoing Milano Fashion Week. The collection featured both men's and women's looks prepared for the season with label's signature sentiment. Yet while most of us spent time at home this year, thus designers found inspiration longing for the summer or looking out the window, Yang looked a bit further this season.
The inspiration was found outer space, the backstory of the 1997 Oscar nominated film "Contact" further inspired the designer. ANИAKIKI team shares:
In "Contact", the scientist was struck by the incredible beauty of the cosmos after travelling through the wormhole. The rational mind has now given way to the emotional subjective response. And this is the source of inspiration and motivation for ANИAKIKI 's latest creations, which is to capture the social evolution of civilization and the fluctuation of human emotions. Drawing inspiration from the future, and reshaping it with modern techniques. In the creative world of ANИAKIKI, the future, technology, and aesthetics are no longer independent from each other, but are truly integrated and symbiotic.
This look into the galaxy shapes the collection through it's futuristic design lines but also the choice of prints and colours. Patterns are shaped with graphics of pulsar planets, with designers vision of a human body as a reflection of the starry sky.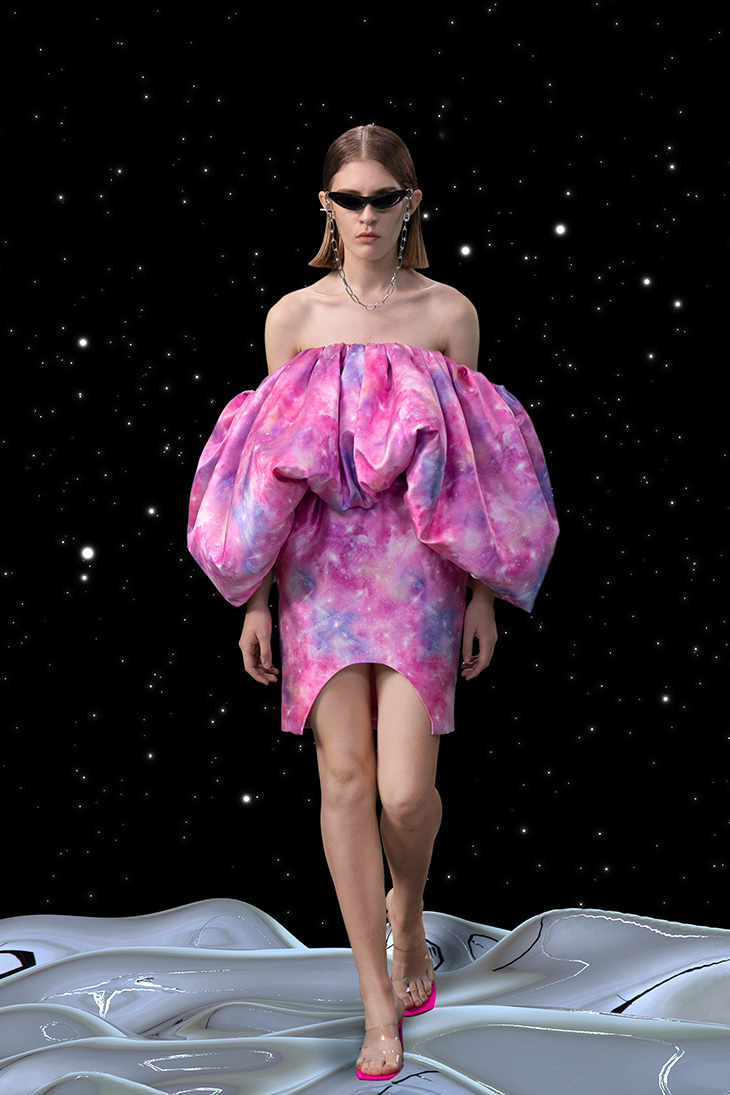 Discover all the looks from ANИAKIKI spring summer 2021 collection in oru gallery: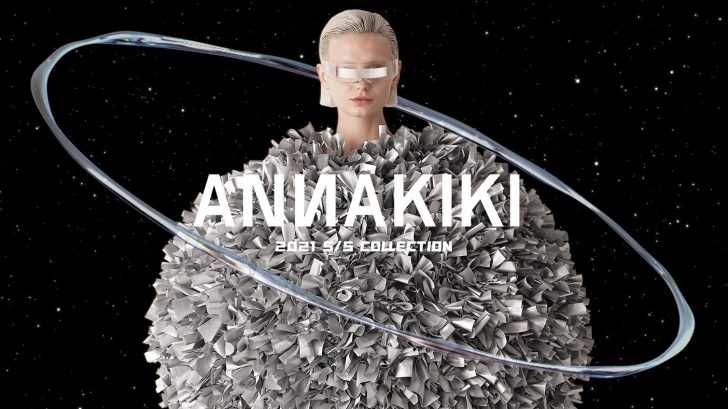 Creative Director: Anna YANG
Production: Team quanxxx
Makeup: Team BaoQi
Music: 巳 nake
PR: Poly Global Advisory