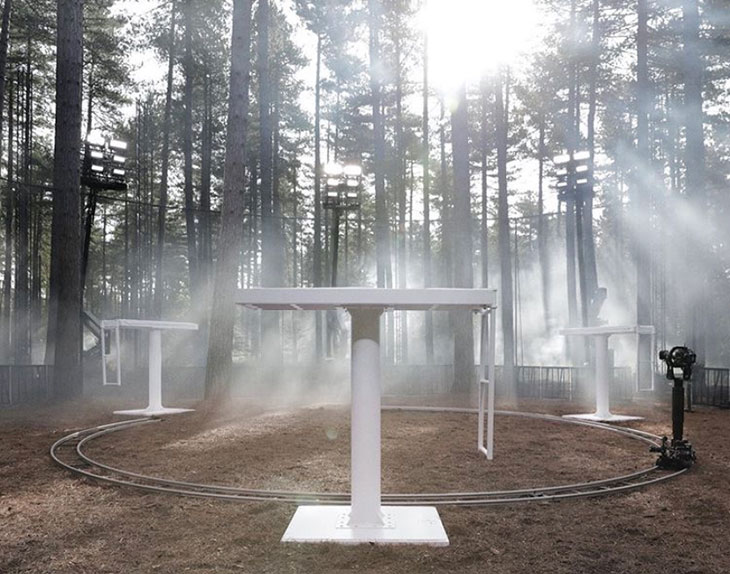 For Spring Summer 2021 collection named In Bloom, Burberry Chief Creative Officer Riccardo Tisci brought nature and world of fashion together. Celebrating the emblems and hallmarks of British fashion house, its character, nature, and unique DNA, Tisci adds a new dynamic and modern energy.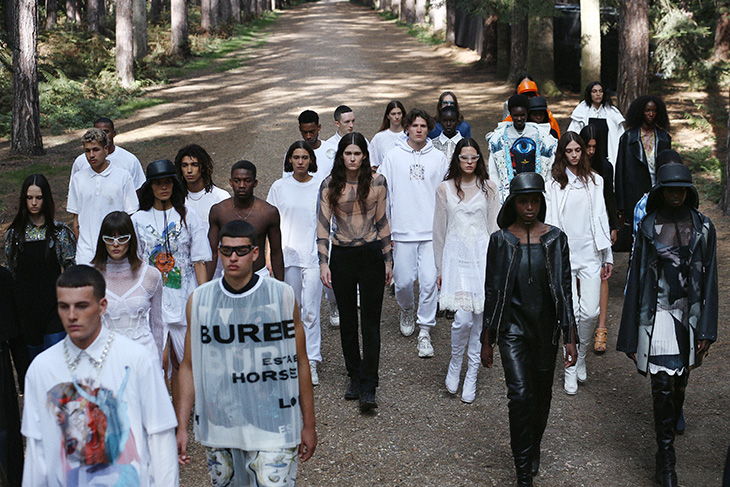 Tisci has invited the internationally acclaimed artist Anne Imhof to collaborate on the unique show experience – a play of aesthetics, ideologies and tensions, between unbridled natural instincts and focused precision, between rules and rebellion.
The brand presented its Spring Summer 2021 show on live streaming platform Twitch with hosts Erykah Badu, Rosalía, Steve Lacy and Bella Hadid, alongside live streams on Instagram and Burberry.com.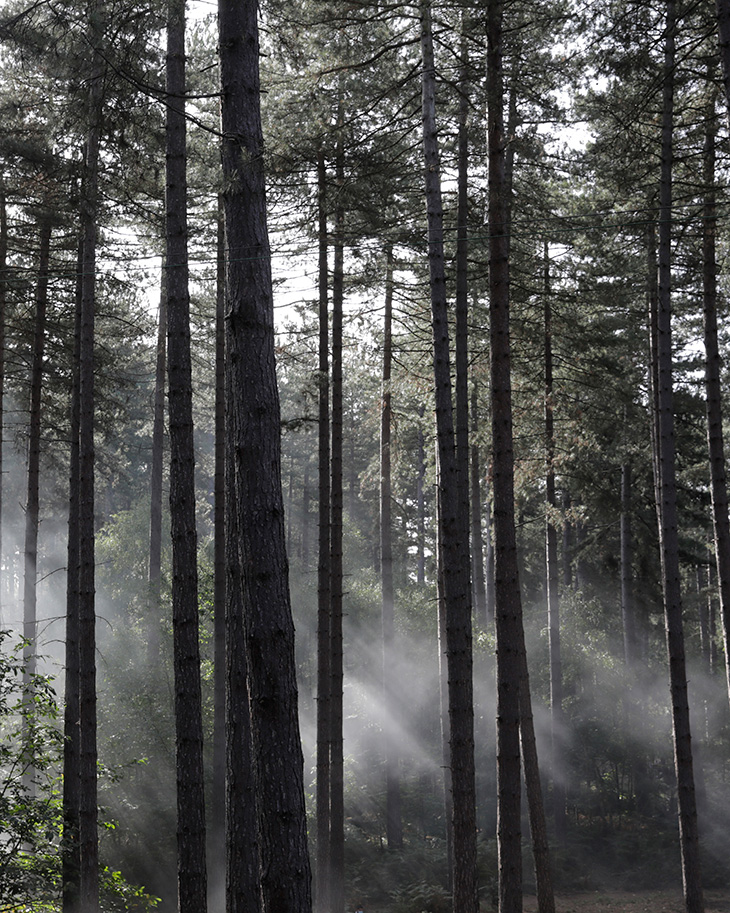 It began with a thought of British summertime; embracing the elements with a trench coat on the beach mixing with the sand and the water. I envisioned the people of this space, like the lighthouse keeper, and a love affair between a mermaid and a shark, set against the ocean, then brought to land.
The circle is hugely symbolic – regrowth, renewal, the circle of life. The collection is called In Bloom because I was thinking about regeneration, about dynamic youth, about nature constantly recreating itself, always growing and evolving, always alive. Water is a symbol of that also – of newness, freshness and cleansing. And through water, life grows – water is what allows nature to bloom. Everything is circular.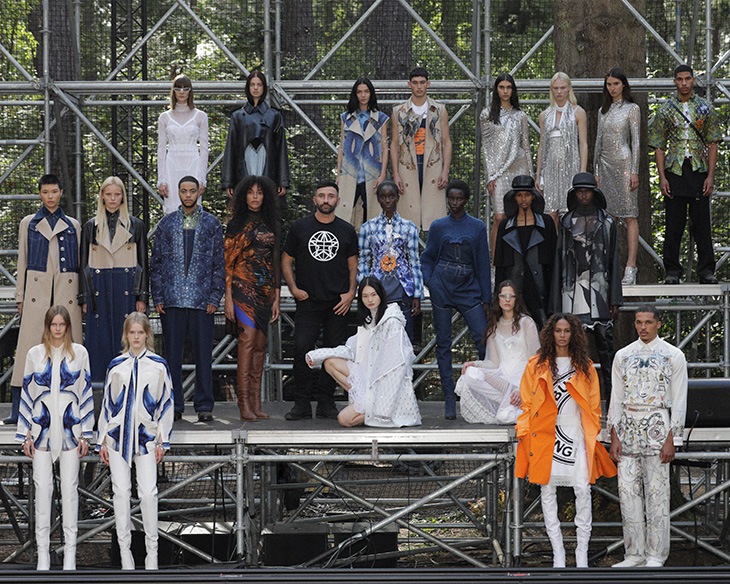 The collection is focused and refined – one vision, one story. This is the essence of both Burberry's identity and my own creativity. Reaffirming the codes of Burberry – my codes of Burberry, our DNA. – Riccardo Tisci, Burberry Chief Creative Officer
Womenswear reflects the juxtaposition of the mystical and the natural; strong and delicate, hard and soft, with the elegant details of tulle and chiffon, fishnets studded with crystals, allegorical prints and artworks; while menswear draws from the rugged elegance and practicality of the wardrobes of seafarers with rubberised finishes, hardy denim and Thomas Burberry's gabardine.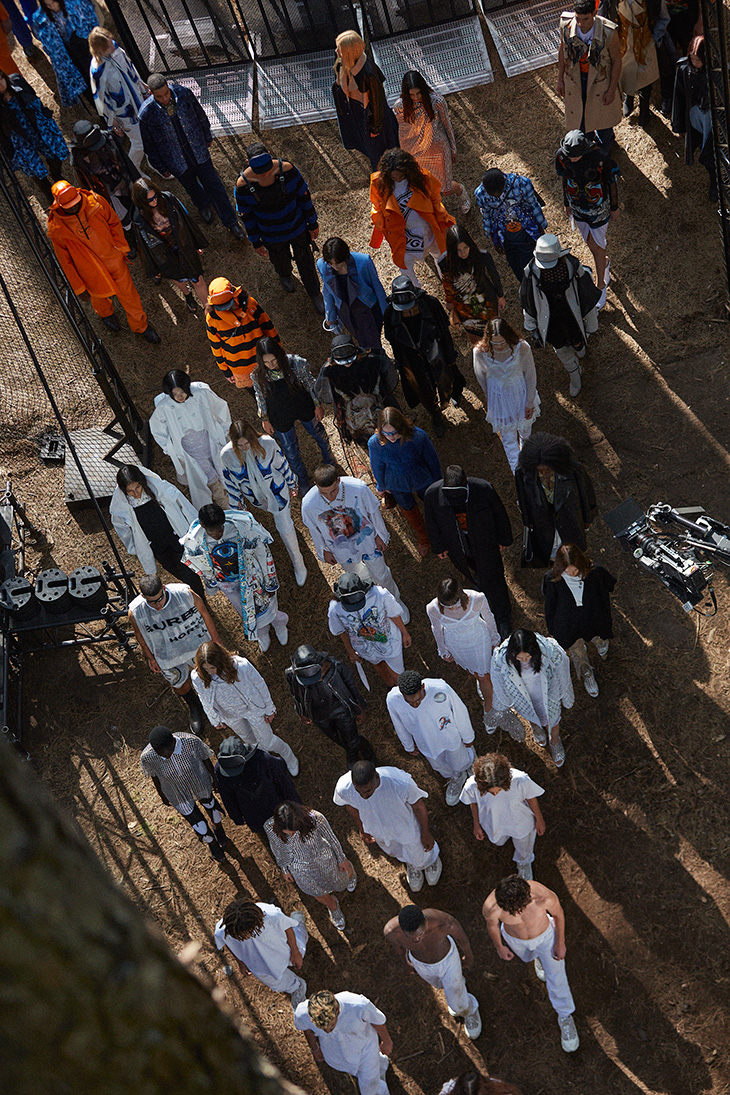 The color palette features a spectrum of blue tones, accented with sandy Burberry beige and bolts of mariner orange.
The Burberry trench coat remains at the core of the brand, with Riccardo Tisci continuing to reinterpret this icon with fresh iterations.
Discover all the looks from Burberry Spring Summer 2021 collection: