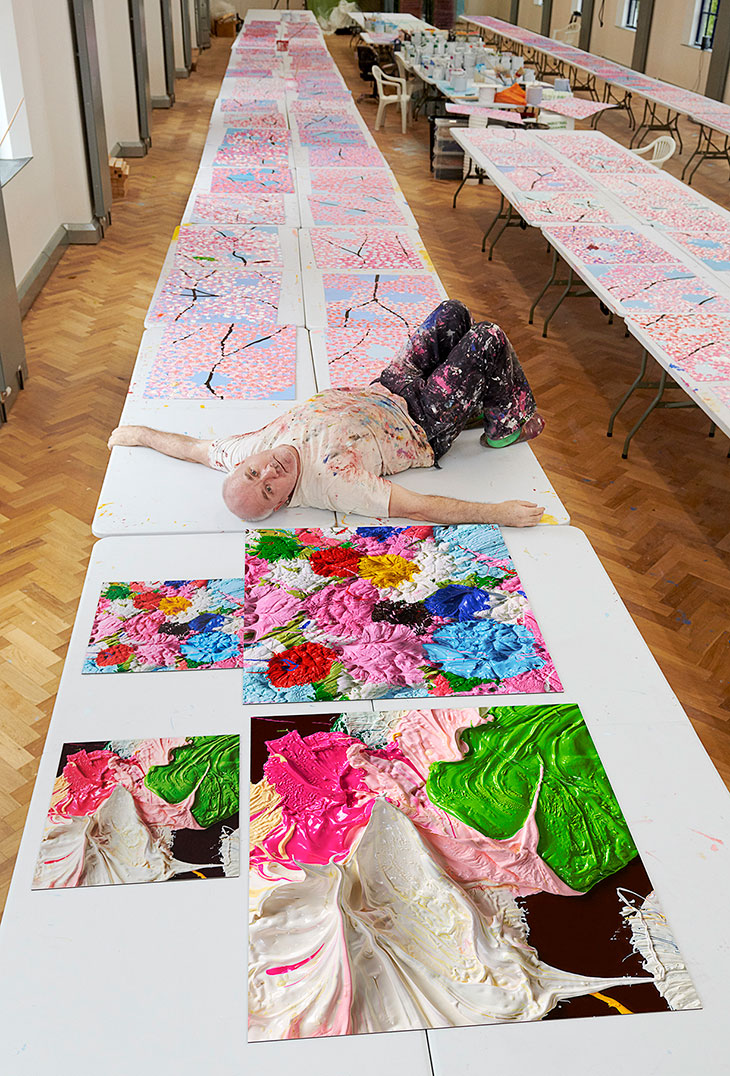 Leading British artist Damien Hirst has created four new limited edition prints to raise money for Save the Children's project "Riscriviamo il futuro" (Rewrite the future), supported by Fondazione Prada. The project aims to support Italian children from disadvantaged backgrounds who have been affected by school closures during the COVID19 crisis.
The editions, titled Fruitful and Forever, feature bright, abstract details from Hirst's new series of Cherry Blossoms paintings. Depicting blossom trees in full bloom, the series is inspired by the work of Pierre Bonnard, Claude Monet, Vincent Van Gogh and the Pointillist innovations of Georges Seurat. The new limited edition prints show close-up details of the densely layered and colourful dabs of paint from sections of the large-scale canvases.
The editions are available to buy through HENI Leviathan from Tuesday 15 September until Sunday 27 September 2020. Each image is available in two sizes (39 x 39 cm and 78 x 78 cm) and priced at EUR 400 and EUR 1,200 respectively. To purchase the prints, visit leviathan.heni.com.