Fashion brand GENNY presented the Spring Summer 2021 Dreaming of Bell'italia! collection, that celebrates Italy and all its beauty, on September 24th, in Parco Giardino Sigurtà's garden, as part of the ongoing Milan Fashion Week. The collection sends a a positive message with style and modernity.
Fashion photographer Carlo Scarpato captured Genny's SS21 looks. In charge of styling was Cathy Kasterine, with beauty from hair stylist Marco Minunno at W-MManagement, and makeup artist Lloyd Simmonds.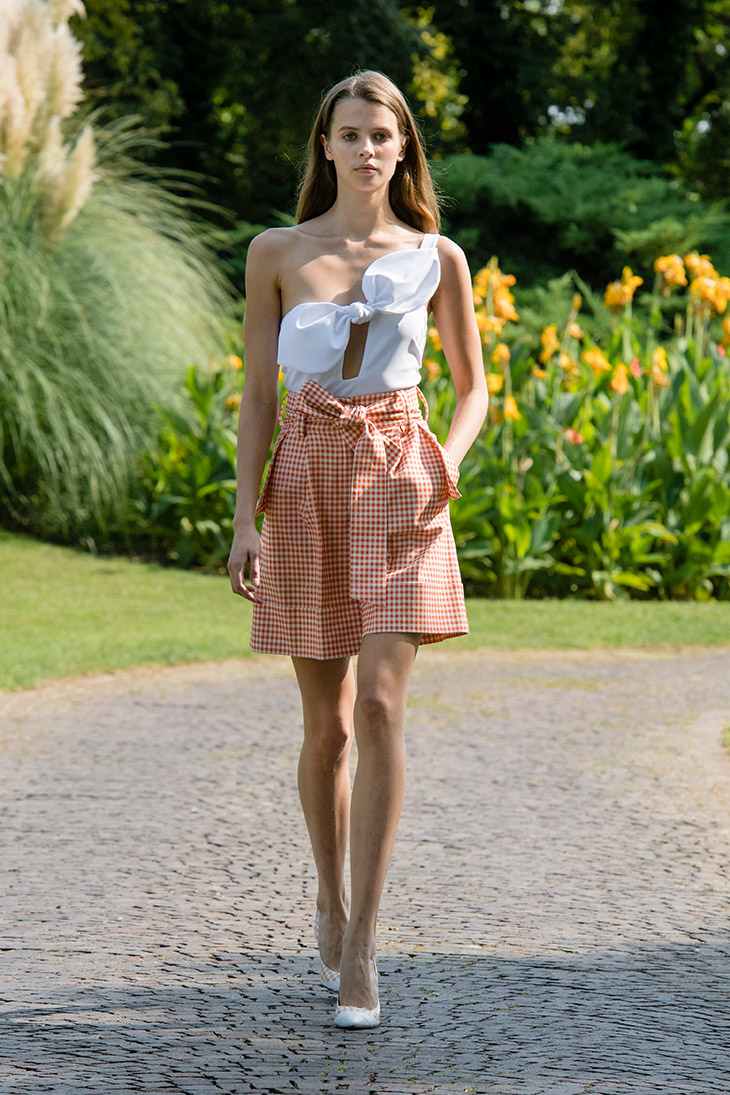 "The 42 looks, which were modelled around one of the park's water-lily ponds, confirm a return to flowing feminine silhouettes, symbolising both breezy reminiscing and confident anticipation of enjoyable times to come. These timeless looks, with a 1950s feel, have a cheerful, yet composed allure.
Short violet- and lavender-toned jackets are matched up with shorts in a golden yellow and lime green print to bring new life to one's wardrobe, while geranium red and begonia white intersperse with black and nude tone basics. The jacket can be worn as a duster, a robe, pyjamas, a shirt, providing composite relaxation. The tailored bodice tops remain lightweight with a graphic structure. Perfect women, as only Canova, the designer's favourite artist, could have envisaged today." – from Genny