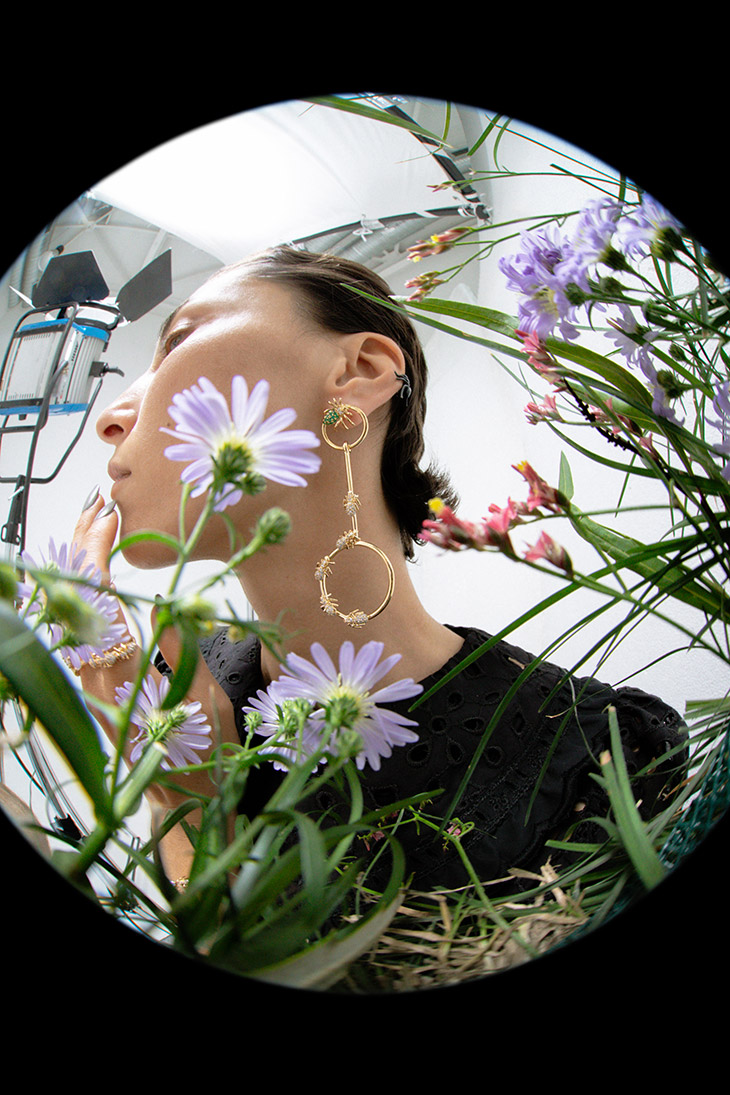 Italian brand VIVETTA presented the Spring Summer 2021 collection, that explores world through an ant's perspective, on Thursday September 24th, during the ongoing Milan Fashion Week. The collection was inspired by The Ant and the Grasshopper fable adapted by Jean de La Fontaine, it conveys the values of sacrifice, commitment and respect for the work of other people, and the ant symbolizes values such as strength, endurance and patience.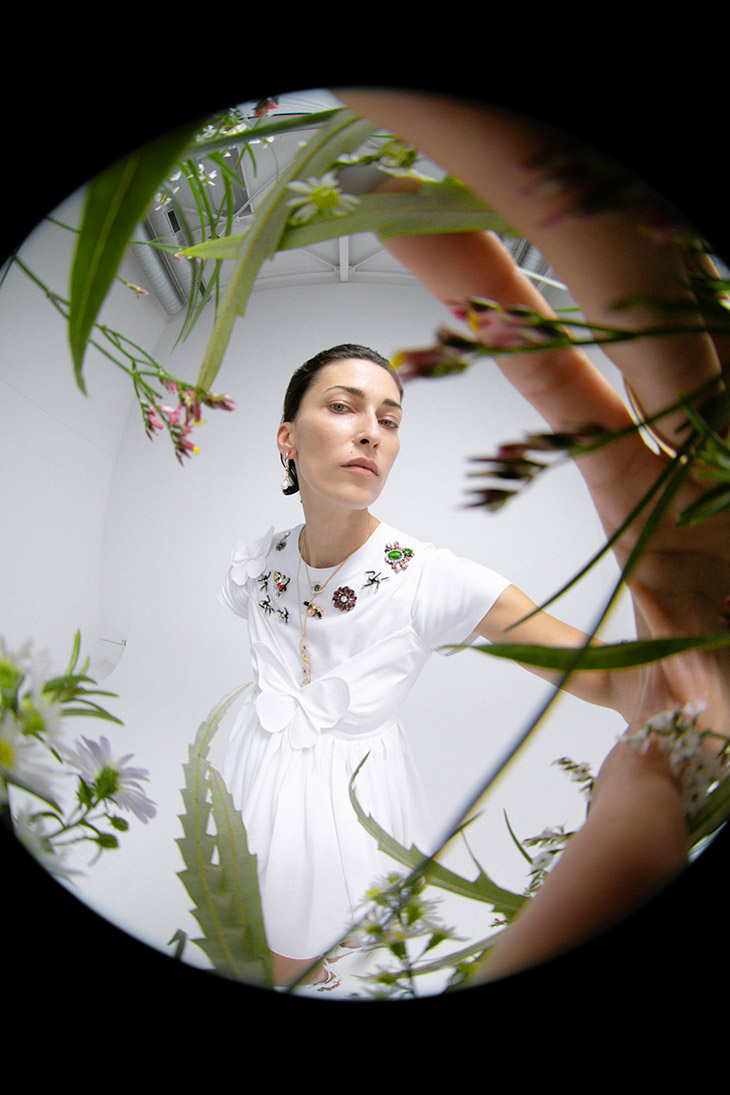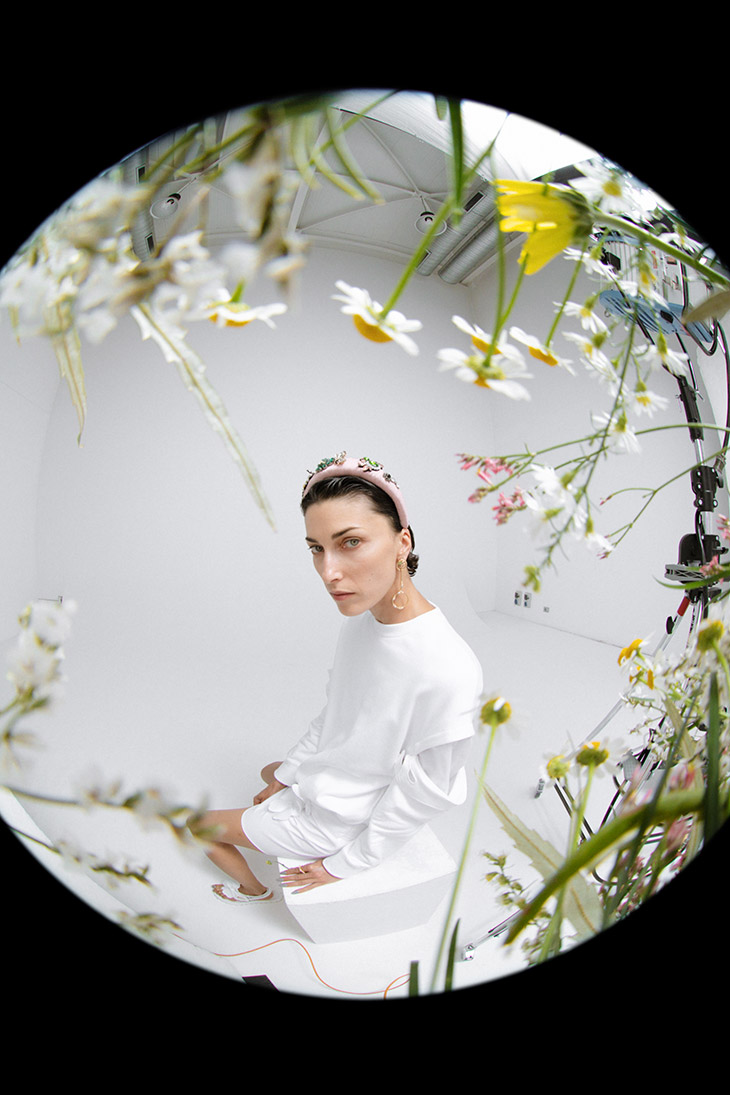 Photographer Grant James-Thomas captured Vivetta's Spring Summer 2021 lookbook featuring the striking Anamaria Cioboata. In charge of styling was Vittoria Cerciello, with floral design from Harriet Parry, hair styling and makeup from beauty artist Giulio Panciera, and manicure by Sara Ciufo.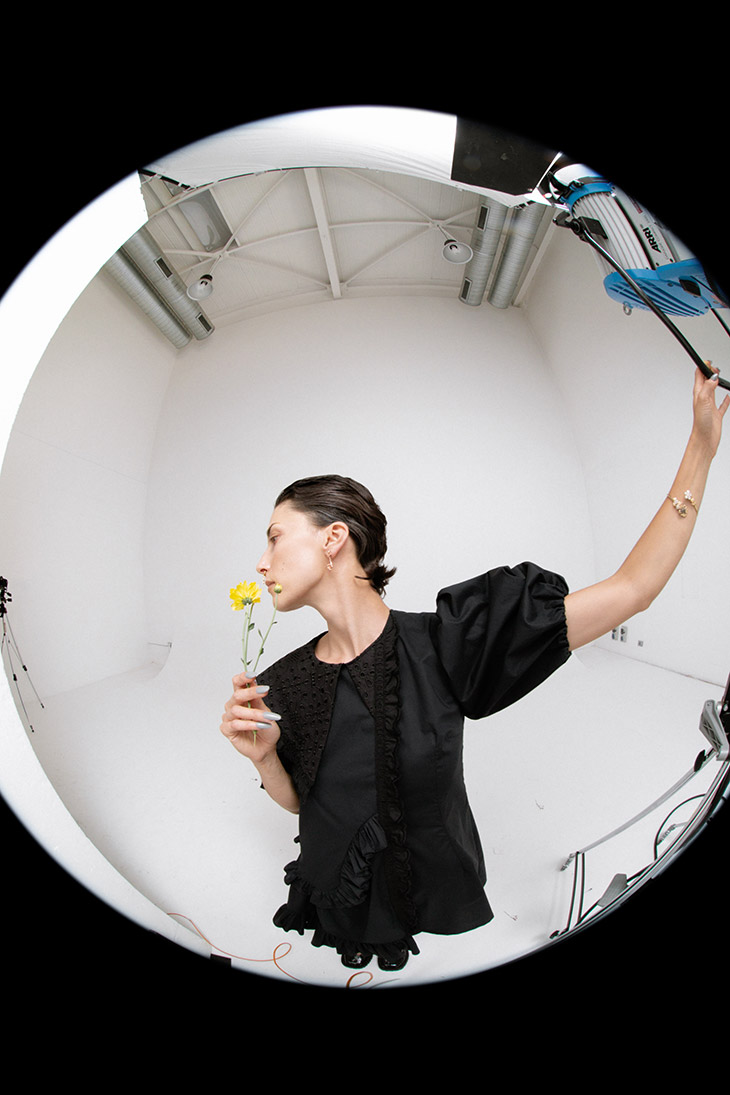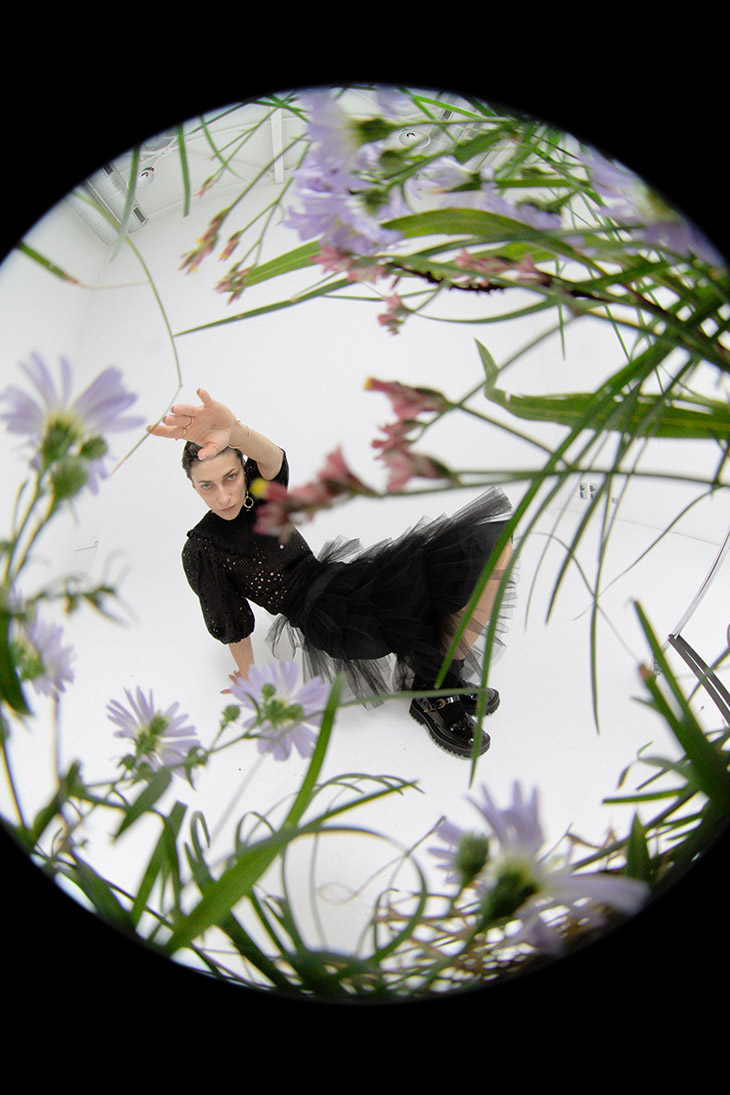 "Vivetta Ponti introduces her fairy-tale Pantheon, made of gentleness and dreams, where new characters animate a rich landscape shaped by her fertile imagination. Inspired by the famous Aesop's fable, for the Spring-Summer 2021 collection, ants and grasshoppers transform into figurative elements that translate into delicate embroideries and appliques on the delightful crisp poplin dresses Vivetta loves so much. But there is more. They also serve as a metaphor for the values that truly matter today: unnecessary wastefulness as opposed to dedication and meticulous and continued commitment; superficiality without memory, unconcerned about the future as opposed to careful care and respectful use of natural resources.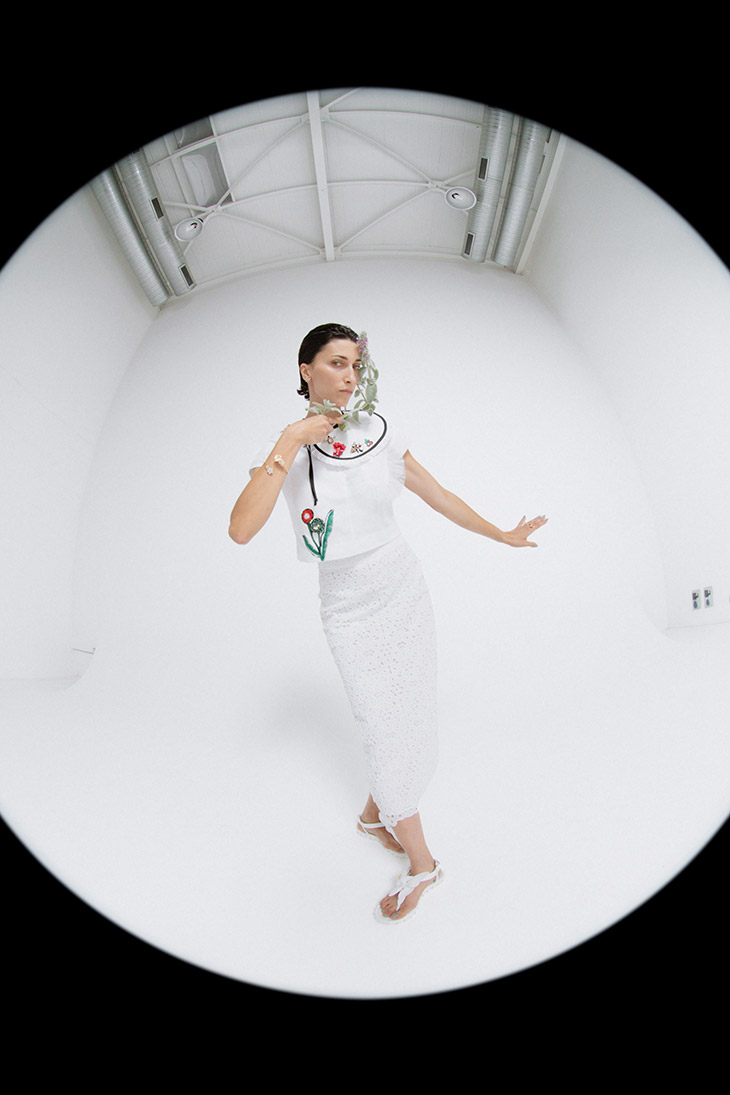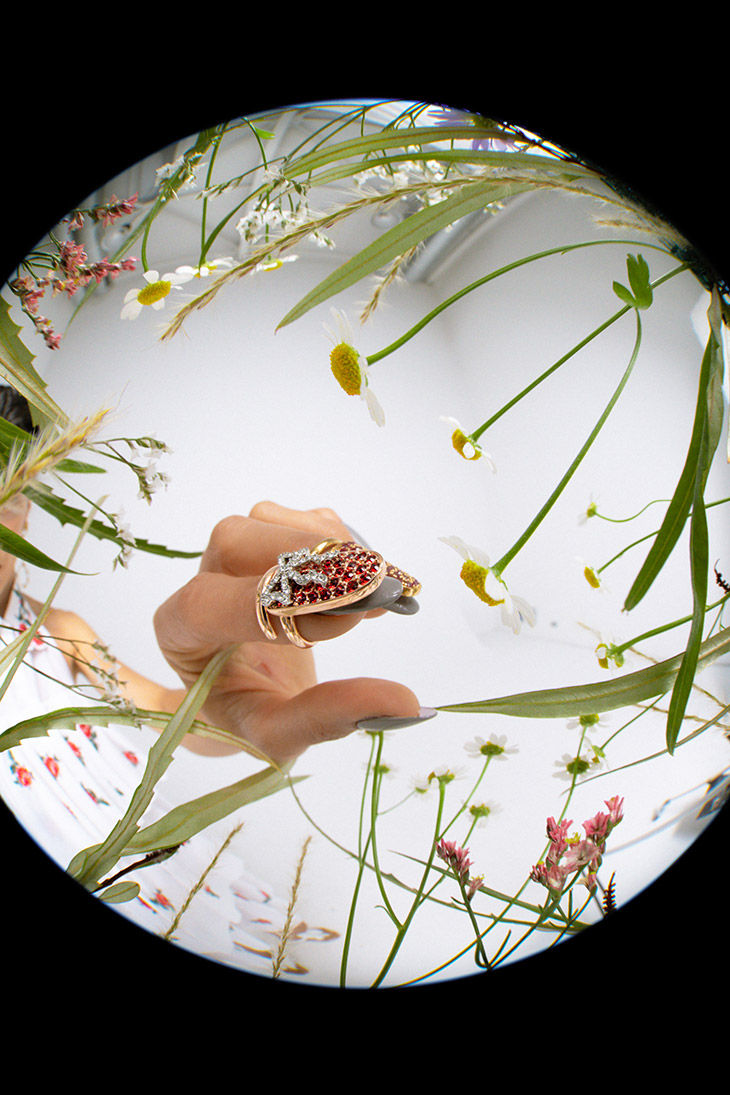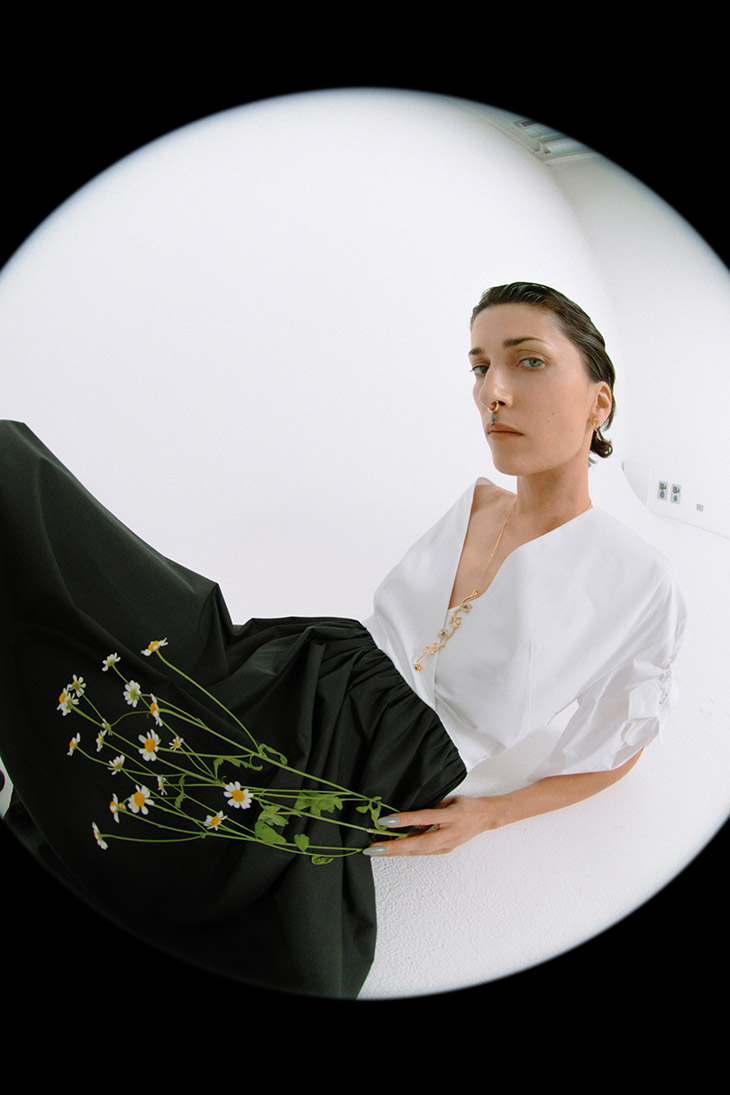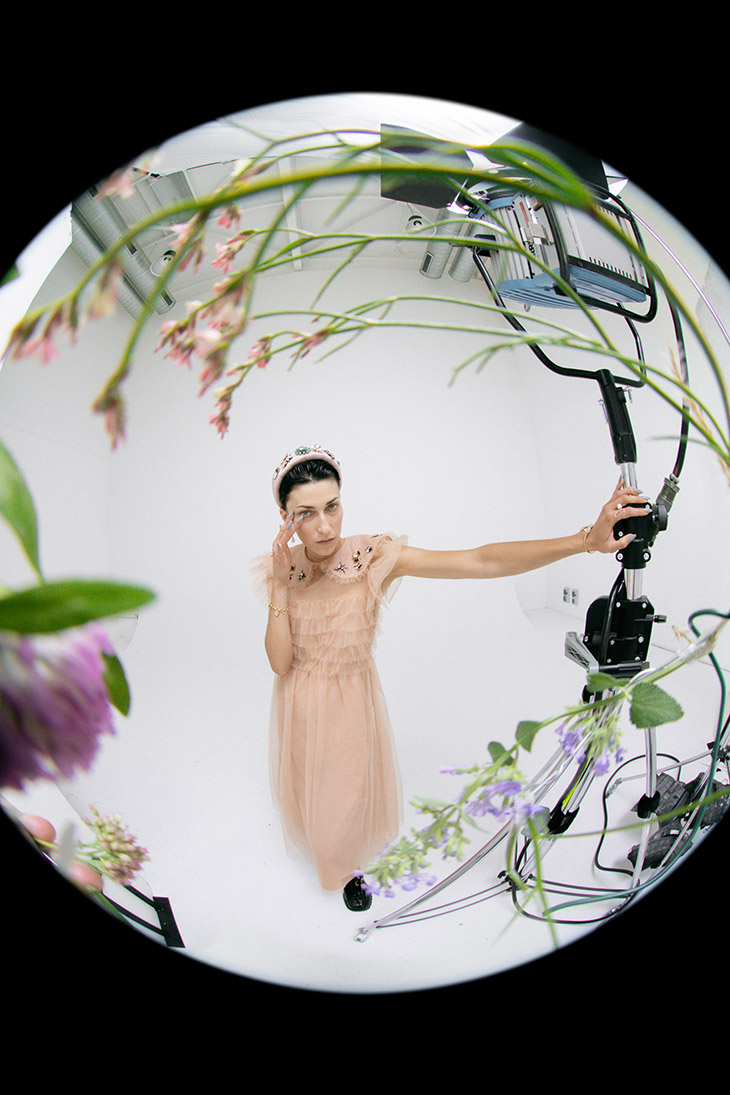 Viewed from the perspective of an ant hidden between flowers and grass, the Spring-Summer 2021 collection appears compact as a capsule, build around a monothematic inspiration. Silhouettes are feminine and romantic, they contour the body and show voluminous accents in tulle dresses with flounce bodice, in sundresses with puffy and gathered skirts, in candid broderie anglaise shirts. The colour palette is concentrated and limited to highlight the clean lines featuring fresh, springtime simplicity: white, black, nude." – from Vivetta