The tradition of sending roses to a loved one can be traced back to the Ottoman Empire.
Fortunately, it hasn't faded in modern times and continues to hold the same venerable place as a grand gesture of romance and friendship.
If you're thinking of sending roses to someone special, it's important to understand what the different numbers of roses signify. One more or less can change the entire context of your message. For example, if you're sending a bouquet of roses to a friend, a single rose would send the wrong signal and go against conventions.
If you're sending roses through a good online rose bouquet delivery or some other conduit, it might be in your best interest to go through the following list to find the perfect number of roses before placing your order.
One Rose: Love At First Sight
If you felt an instant spark with someone, and can't stop thinking about the moment your eyes crossed with them, a single rose is a perfect gift to leave at their doorstep. It lets your newfound love know that you miss them dearly.
Even though your feelings for them are still new, there's always that special someone whom you can't resist reaching out to; let your emotions be scented into a singular rose.
Two: Expressing Your Love And Care As A Couple
If you've been in a long-term relationship with your partner, two roses are the perfect way to renew your love.
You might've felt insecure and somewhat worried that your relationship is undergoing a difficult patch, which is quite common in committed and long-distance relationships, leaving you with a loss of ideas on how to renew your love. If this is the case, two roses perfectly capture what you're trying to convey.
Three: Perfect Choice For A First Anniversary
Is your first anniversary fast approaching? Do you want to show gratitude to your lover for sharing a beautiful year of love and happiness with an anniversary gift? Then, three roses might be the perfect way to say, 'I spent a wonderful year with you, and I hope we can spend many more to come.'
Five: Thank You For Years of Support and Friendship
Five roses are a symbol of gratitude for someone who stuck by your side over the years, despite the difficult circumstances, such as pain, heartache, fights, etc., surrounding your relationship. You can send five roses to anyone you're thankful for.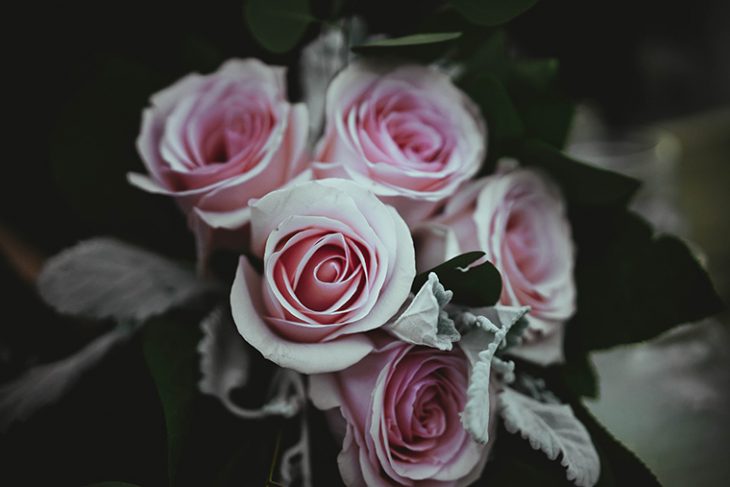 Six: Symbol Of Eternal Love and Companionship
Six roses are confessions of unburnt passions and endless love. They're often used to make a vow of eternity to a soul mate.
If you have someone in your life who you think you'll never part ways with, a Sexta of fresh roses might be in order.
Eight: A Show Of Gratitude
Do you have an acquaintance or a college mate who you want to show gratitude for? Maybe you had difficulty settling into a new environment, and they stood up for you and showed you the light? Then, eight roses huddled in a beautiful gift wrap will forever be a looking glass into their love and support.
Ten: The Perfect Number For A Perfect love
Do you think your partner is perfect? Even with all their imperfections, you still find them the perfect companion for a long life?
However, do they deny this perspective of yours when said in words with things like 'you're just crazy' or 'I'm nothing like that'? Then, you might need some other way of expressing these feelings. A bundle of ten roses sprinkled on their bed might do the job. In fact, it might do the job pretty well.
Twelve: Will You Marry Me?
Sometimes, we're already sure about someone. We know this is the person we want to tie the knot and spend an entire lifetime with. Every time we see their shining eyes, we make up scenarios of walking down the aisle with them, hands clasped together.
Among the many new methods of proposals, nothing says, 'will you be mine forever,' better than a bouquet of twelve roses. It's a widely accepted gesture of a unique and personal proposal.
Final Thoughts
Roses can say almost anything. They can let a friend know that their friendship is valued. They can rekindle a dimming love or renew old vows. But it's important to know how many roses to use in a particular situation.
One too many and you're saying, 'I love you' to someone that you're not romantically attracted to. You don't want that kind of awkwardness in your life. So, choose wisely.