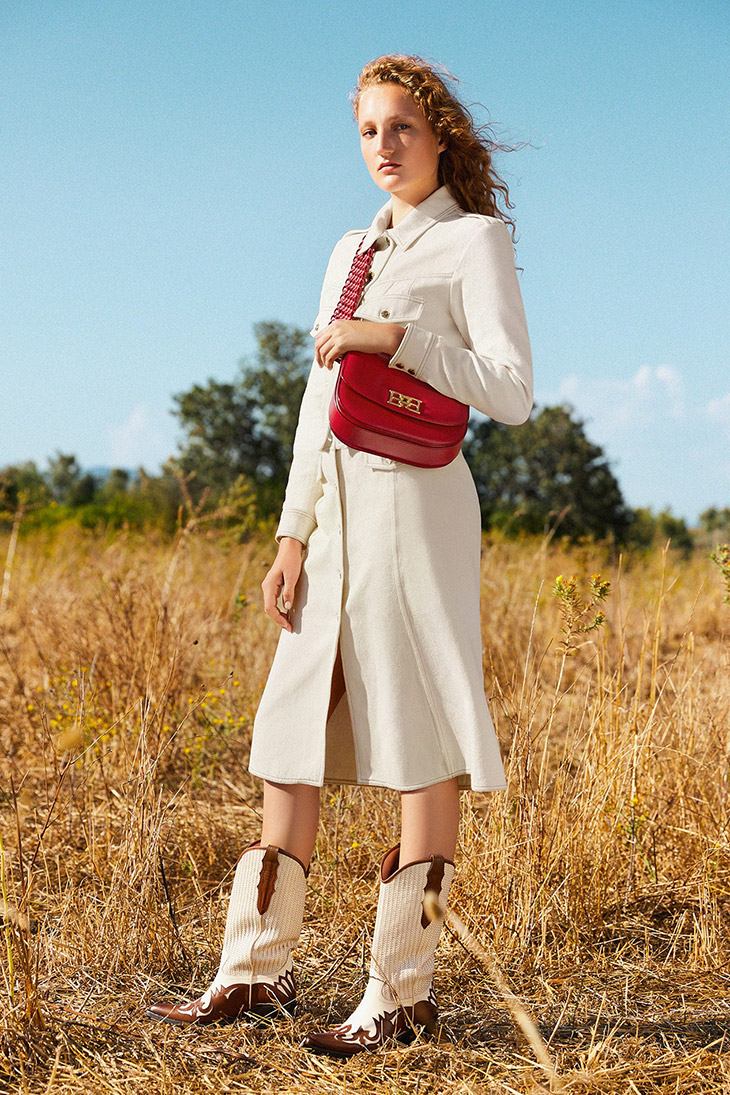 Fashion house BALLY unveiled their Spring Summer 2021 Elemental Balance collection, that explores relationship between humans and the environment, and celebrates brand's heritage and With Elemental Balance collection, Bally pays tribute to brand's heritage of craftsmanship. The collection was inspired by the life spent living in harmony with nature, and it fuses tradition and innovation.
For the first time Bally presented their collection digitally, with Daydream film directed by Antonio Monfreda, as part of the recently finished Milan Fashion Week. Stars of the video are Agnes Abma, Rosalie Ndour, Caroline Reuter, Kit Warrington, Claas Nemitz, and Chun Soot. In charge of styling was Georgia Tal, with editing from Filippo Barbieri, production by Collateral Films, and music design by Lorenzo Ambrogio.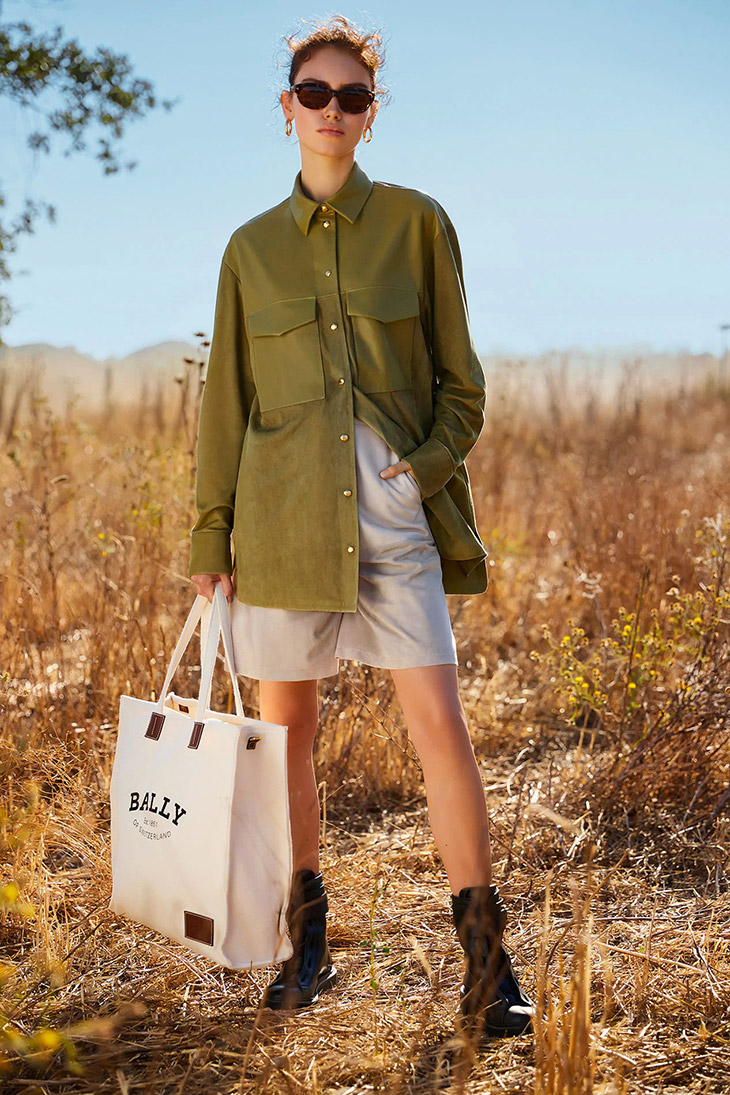 "Exploring the symbiotic relationship between humans and the environment, the collection offers intimate ideas of luxury in a sanguine world, where micro-woven leathers, raw raffias and finely interlaced straw commingle, reinforcing the importance of time-honed techniques, simple and sublime. A reimagined archival B-Chain and modern pine motif add graphic touches, while languid and layered looks are of the time yet timeless, maintaining an elegant and ethereal equilibrium.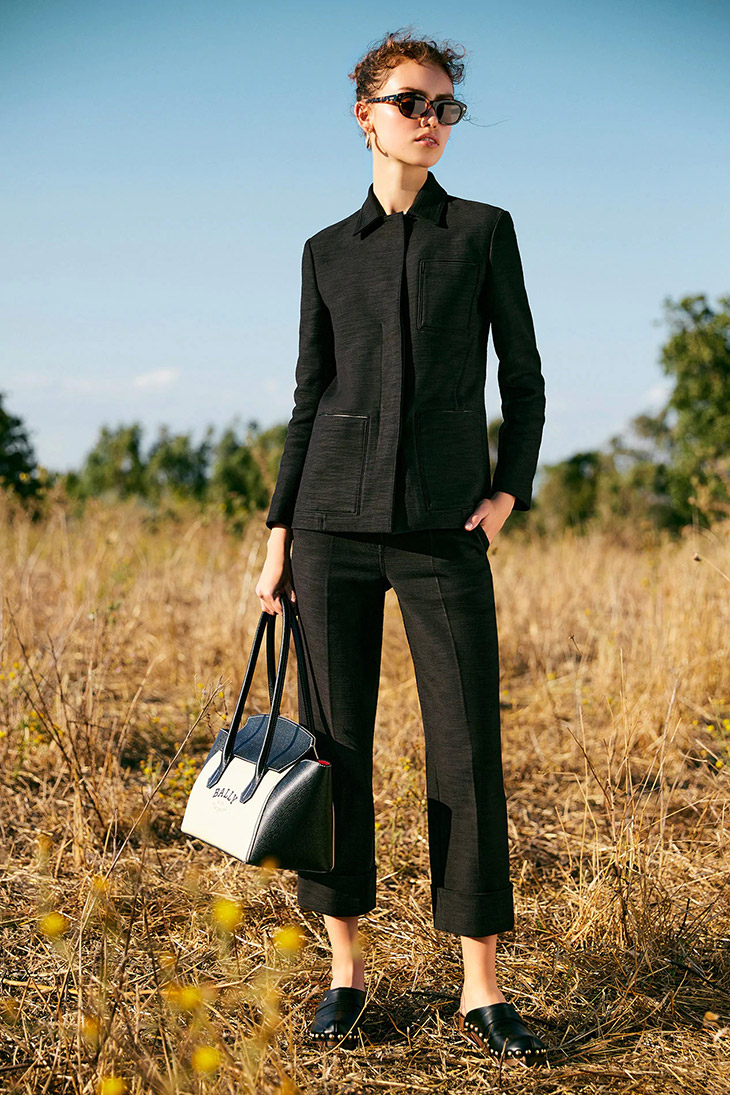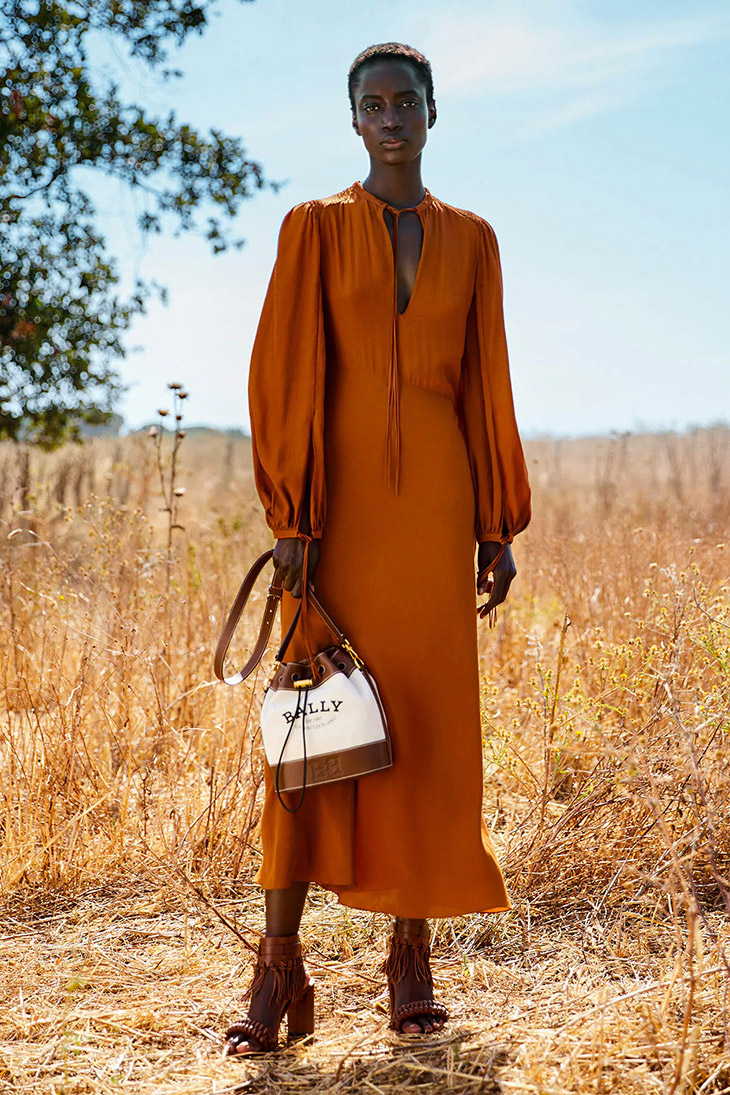 Separates demonstrate Bally's legacy as a leather architect, while bias – cut silk dresses bring a softer, elegant touch. Bi -material, from linen to suede, meet archival accents, like a-line skirts with gold-tone buttons and side slits, or as mariner-style knitwear. Breezy long shirt dresses and gentle leather smocking also showcase adjacent to a printed head-to-toe, Frame-inspired look.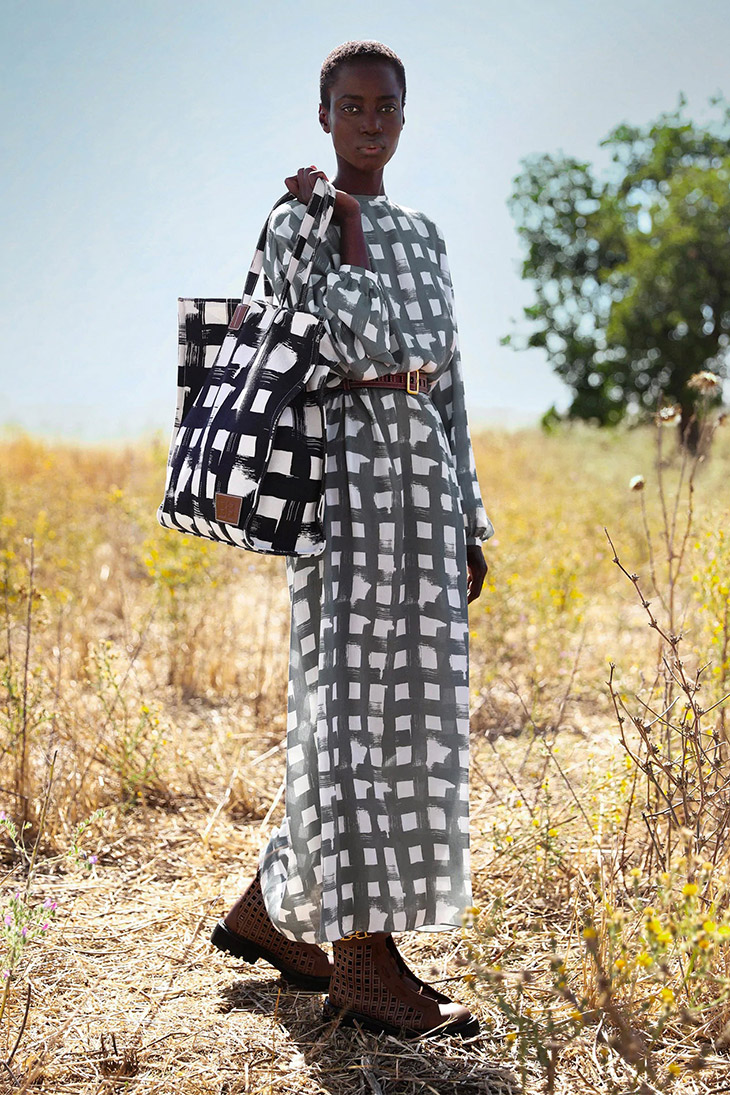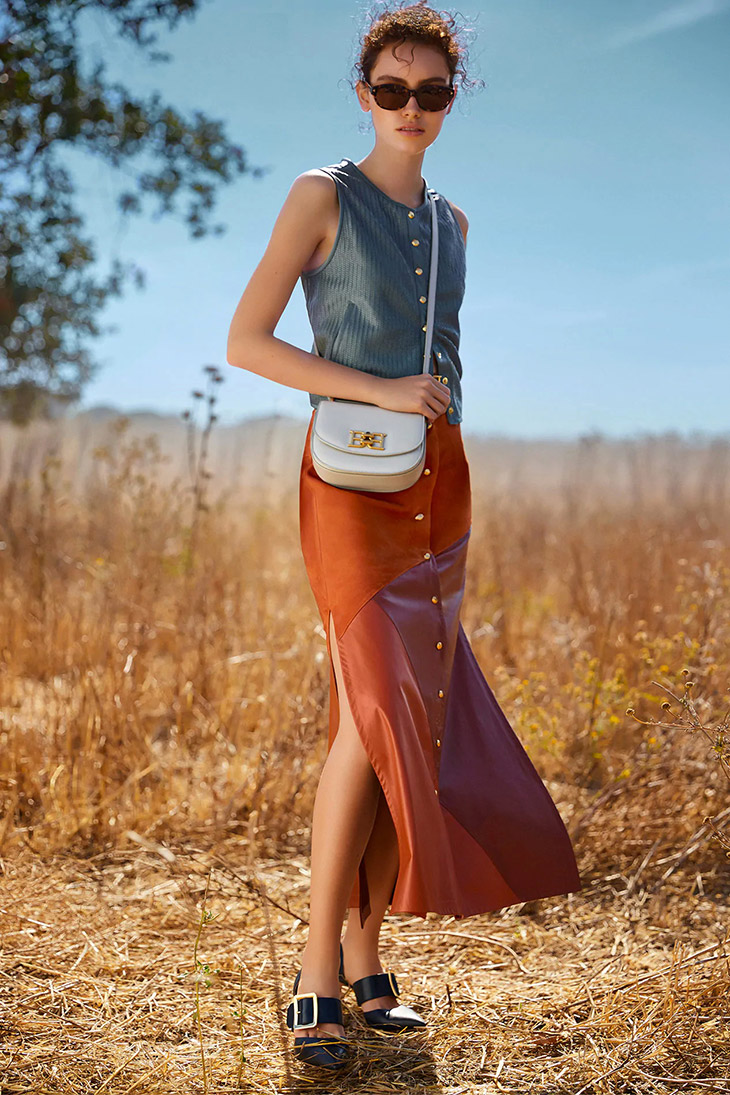 Depicting a dreamlike moment lost in nature, a youthful group band together in a field of reveries, outfitted in the new season collection. Fiery ochres emulate fire in a sun-dappled setting, alongside watery blue hues; a warm breeze blows across tall stalky grass. As the sartorial search party ensues, artisanal leathers, natural canvases and gold-tone hardware reveal themselves to the viewer. A single symbolic tree punctuates the film, representing a wistful memory of our past, present and planet. A romantic rumination or an eternal idea, this is our daydream." – from Bally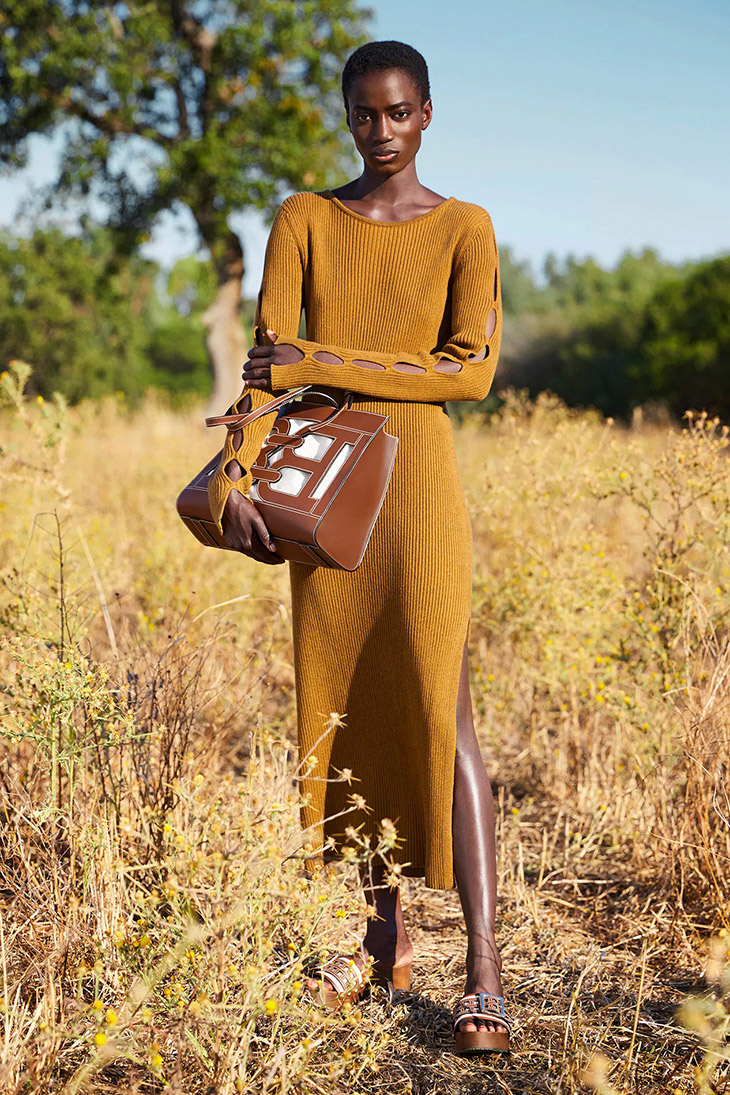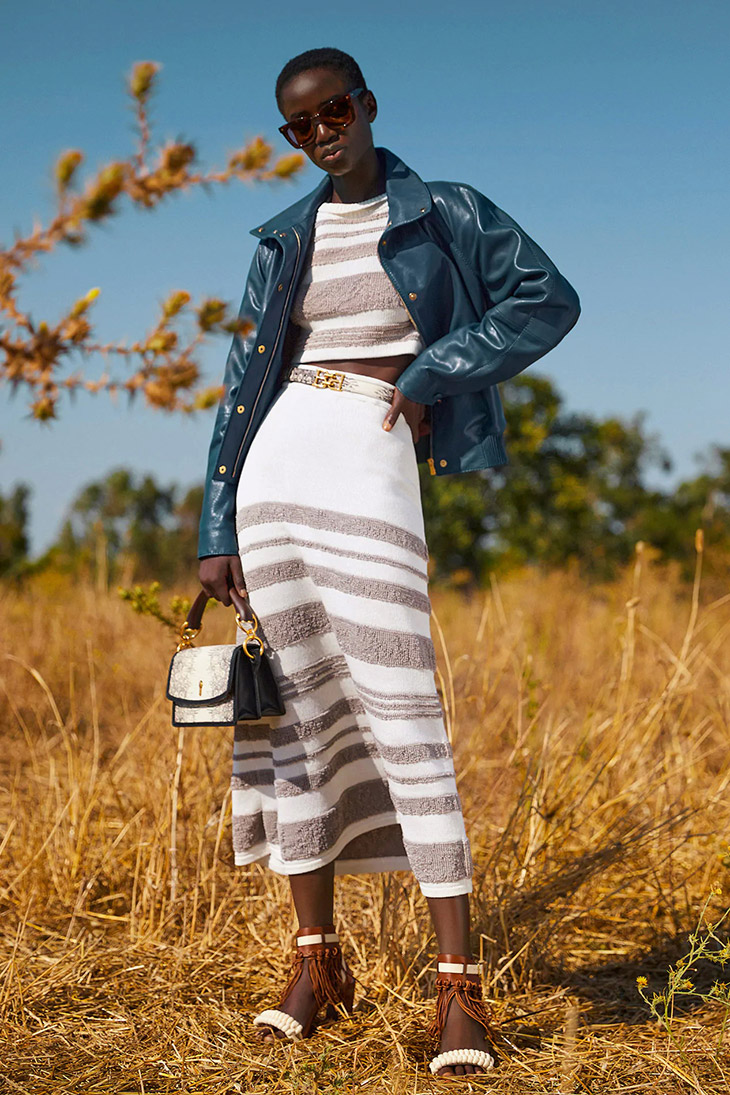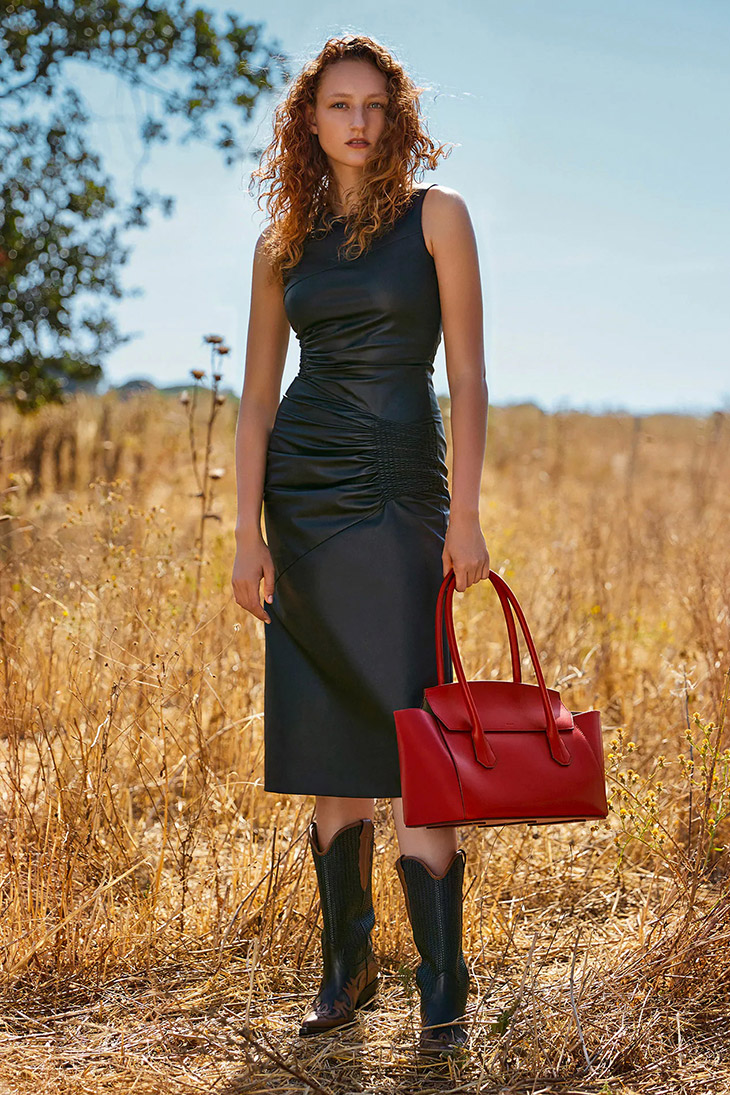 Art and Film Direction: Antonio Monfreda
Director of Photography: Giorgio Horn
Editing: Filippo Barbieri
Models: Agnes Abma, Rosalie Ndour, Caroline Reuter, Kit Warrington, Claas Nemitz, Chun Soot
Music Design: Lorenzo Ambrogio
Photography: Jackson Frederick, Giorgio Horn, Antonio Monfreda
Styling: Georgia Tal
Production: Collateral Films