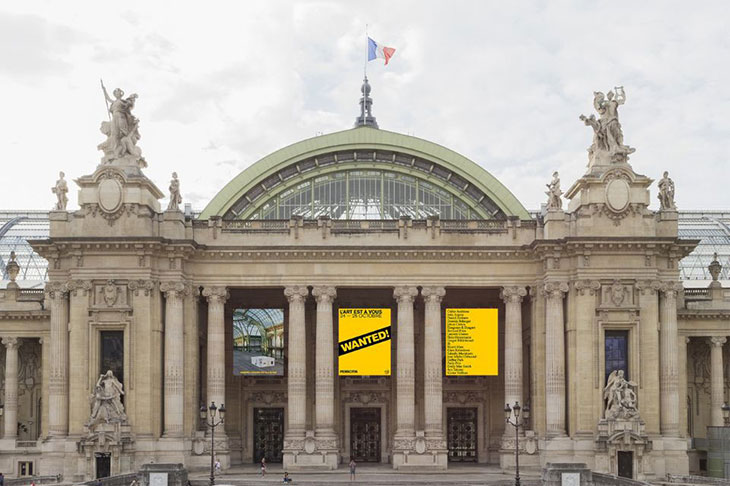 Grand Palais and Galerie Perrotin have collaborated on an immense quest for contemporary art, taking place on Saturday 24 and Sunday 25 October 2020. Named Wanted, the art treasure hunt invites the visitors to search for artworks by 20 of Perrotin's artists which are concealed in the empty nave of the Grand Palais. The rules are simple: If you find an artwork, you can leave with it.
In this time of great uncertainty, I had an unorthodox idea. Since we don't know where we are going, it is almost as if anything is possible: immense, adventurous, and unapologetic projects make us feel connected to the world in this moment. I am happy that our artists have agreed to participate in this unprecedented project. Works of art are more precious than ever, which is why it is important to offer them to as many people as possible. I wish to thank the gallery team who put all their energy into this adventure, even though they are actively working on many other exhibitions.
– Emmanuel Perrotin
The project includes contributions by Chiho Aoshima, Iván Argote, Daniel Arsham, Genesis Belanger, Johan Creten, Elmgreen & Dragset, Bernard Frize, Laurent Grasso, Thilo Heinzmann, Gregor Hildebrandt, JR, Bharti Kher, Klara Kristalova, Takashi Murakami, Jean-Michel Othoniel, GaHee Park, Paola Pivi, Emily Mae Smith, Aya Takano and Xavier Veilhan.
The event is open to all and free of charge.