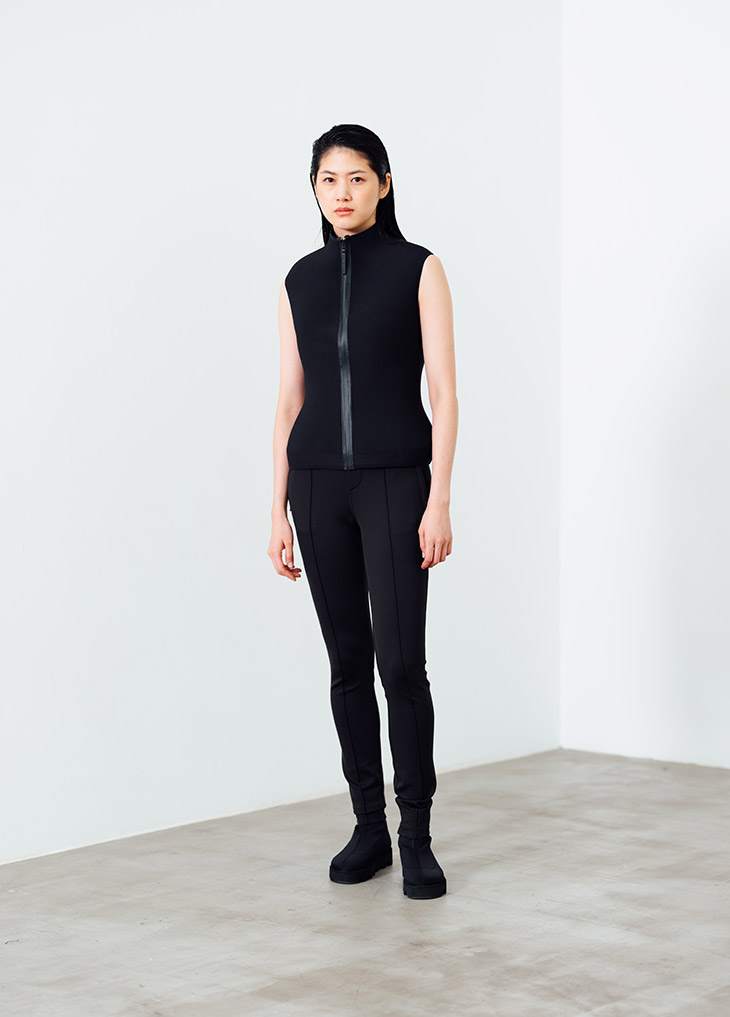 Fashion brand ISSEY MIYAKE unveiled the Spring Summer 2021 Unpack The Compact collection, that was inspired by an idea of delivering garments in compact forms, and the joy of the unpacking them. For SS21 season, designer Satoshi Kondo explored creative and integrative ways how to make collection as compact as possible, so all the looks could fit into just one box. The goal was to convey the joy people feel when the garments are transformed. Issey Miyake presented their new collection with a video directed by film maker Kyotaro Hayashi, on Friday, October 2nd, as part of the ongoing Paris Fashion Week.
"Out A Piece – This series features a unique design where pieces of each garment can be zipped together into a three-dimensional construction. The stretchable fabric gave the silhouette a soft, fluffy touch, whereas the distinct black zipper lines visually hold the form together. For items like long jacket and biker jacket, one can play around with their zippers to find different ways to wear them.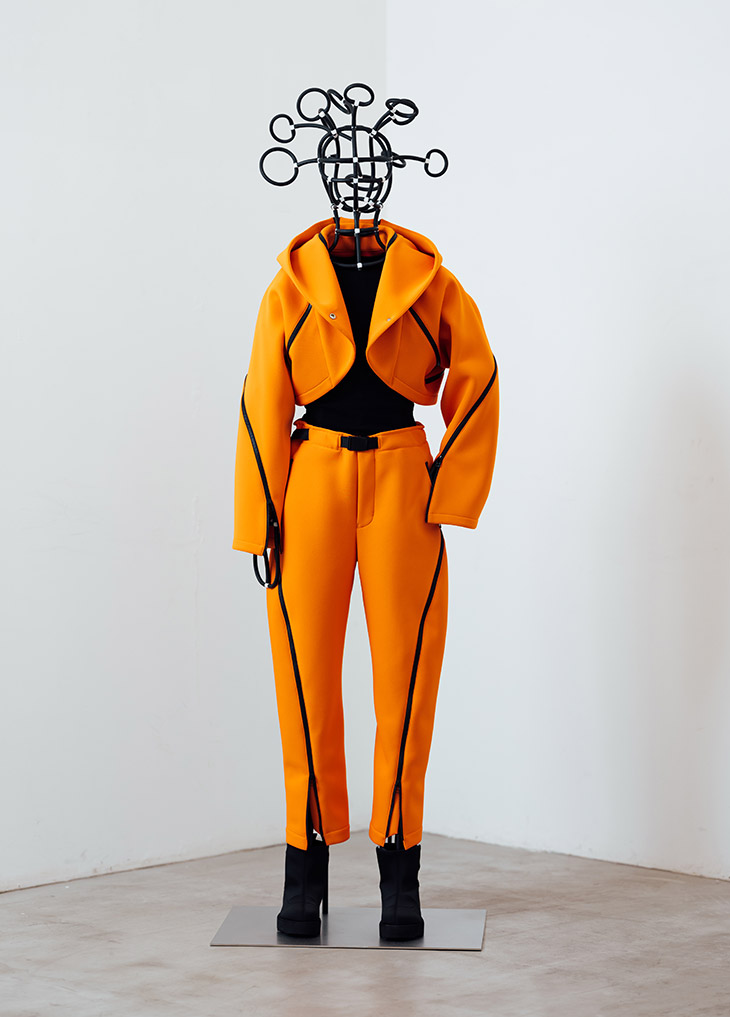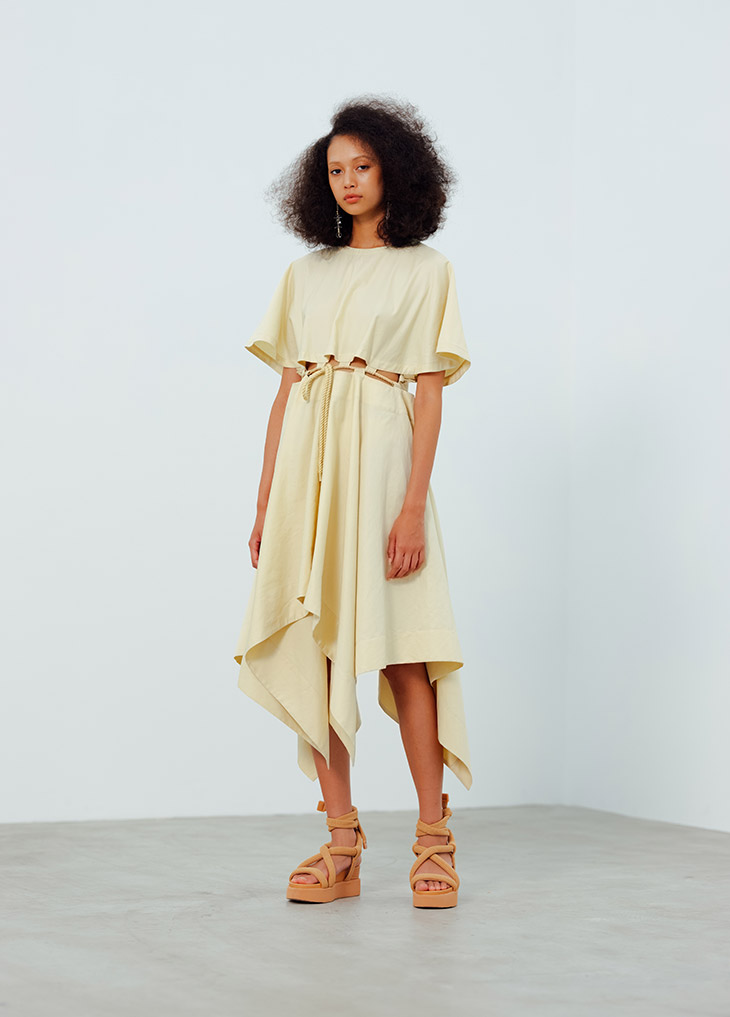 To Go – This series is inspired by the idea of integrating clothing and a garment bag: the wearer goes through the cycle of wearing, folding, and carrying away the garment. By folding and fastening the zippers, the coat and poncho each turn into bags like the ones used to store and carry suits. The pants come with a pouch where they can fold into. The fabric is water-repellent and wrinkle-resistant, designed for everyday use and for people always on the go.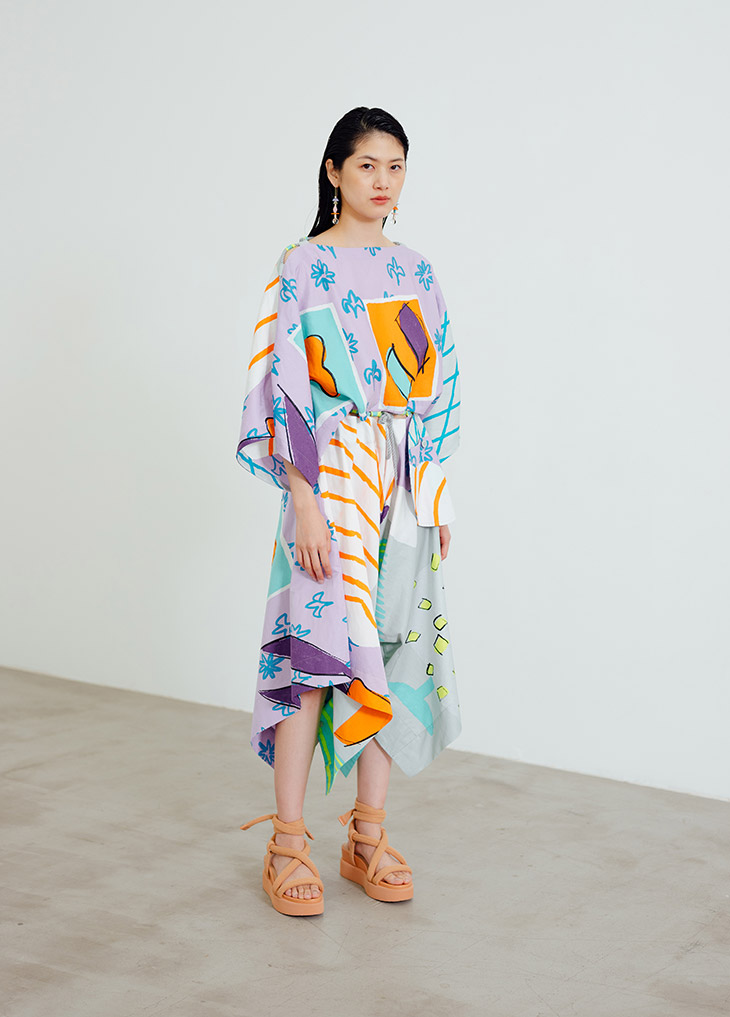 The video introduced the exhibition at a warehouse featuring animated garments on display that move and breathe. Upon entering the space, models walked through the exhibition and proceeded to the hallway, one after another. This flow was punctuated by stop motion animations that pack and unpack the garments, revealing their construction. Scenes of a wooden box being filled with garments in compact forms suggested that the whole collection can be shipped in a crate and presented somewhere else." – from Issey Miyake
Video Directed, Written, and Edited by Kyotaro Hayashi
Stop Motion and Co-directed by Tomohiro Okazaki
Gallery Exhibition Directed by Yoshihisa Tanaka