For most women, turning 30 often signals a lifestyle change. You might be starting or growing your family. Some women are just starting to think about buying a home. Others are working to advance their careers or perhaps to finally launch their own business.
The start of your 30s is also a time of change for your skin. If you treated your skin poorly in your 20s, the damage may be starting to show. And the early signs of aging, like dark spots and wrinkles, may just be starting to show.
Caring for your skin is important at any age. But treating it right at the start of your 30s can go a long way toward giving you beautiful skin for the rest of your life. Check out these skin care tips to learn how to master your self-care routine as you enter your 30s.
Read more after the jump: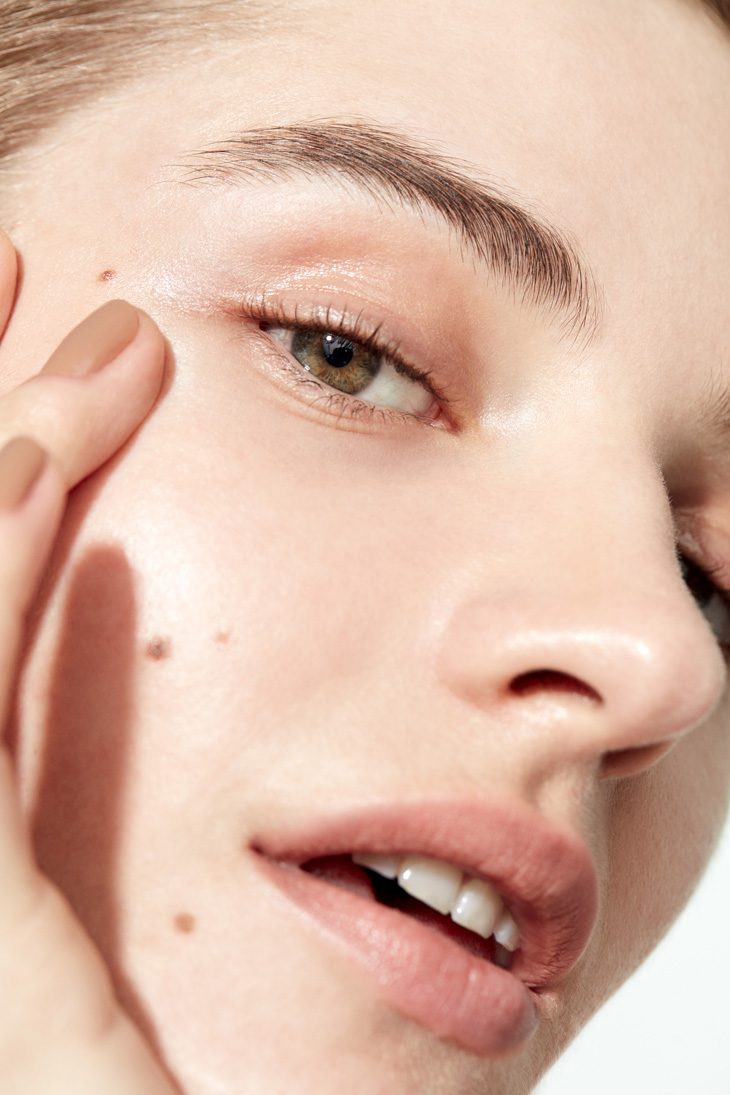 Start Targeting Future Skin Woes Today
In their 20s, most women's skincare routines centre around treating common problems as they arise. Acne, dull or tired skin caused by late nights and poor diets, large pores, and dark under-eye circles are all common woes in your early to mid-20s.
Treating these skin conditions is important. But when we only treat these conditions and ignore future ones that may arise, we aren't doing our skin any favours.
If you haven't already done so, it's time to start treating future skin woes. This includes wrinkles, dark spots, and skin discoloration.
Stop the Sun Exposure
Tanning, either in a tanning bed or under the sun, is a popular part of many "beauty routines." If you've worshiped the sun gods in your teens and 20s, the sun damage could already be starting to show. In fact, you may even be facing some serious consequences; studies show that women in their 20s who have been indoor tanning are six times more likely to be diagnosed with melanoma.
Whether you've put tanning behind you or still enjoy getting that sun-kissed glow, it's time to start taking the risks of UV exposure seriously. Making sunscreen a part of your daily routine, whether you'll be spending time outside or not, is a must.

Create a Skincare Routine That's Easy to Follow
In their 30s, many women have started settling into a daily routine. In many cases, this routine is packed with soccer practices, work meetings, outings with friends, and squeezing in time with a significant other. When you're rushing from one thing to the next, and mixing in late nights and early mornings, it's easy to let your skincare fall to the wayside.
That's why this is a great time to establish a skincare routine that's easy to follow. This helps take the guesswork out of caring for your skin and helps you avoid the temptation to skip it after a long day. A dermatologist anti-aging skin routine with easy-to-follow steps will target your skin woes in one simplified routine.
Drink a Lot of Water
Water, water, and, more water. it's one of the easiest and best beauty treatments you can do. If you're not drinking at least eight full glasses a day, you're not drinking enough. Staying hydrated is necessary for your overall health, but it's also vital for your skin's health and beauty. If you are active and struggle with staying hydrated, consider Orlando IV treatment. Vitamin IV therapy nourishes skin with vitamins and nutrients while keeping your body hydrated.
Caring for Your Skin in Your 30s
Taking care of your skin at every age is important. But whether you've waited to start a skincare routine or are looking to take it to the next level, your 30s is a great time to re-think the products you're using and the habits you have that could be affecting your skin.
Images by Amanda Pratt for Design SCENE