Virginie Viard and her Chanel team presented their latest collection yesterday evening at one of the most fascinating french Château's. The location itself is not only a true work of timeless art it is also holding a strong symbolic, this was the home of Catherine de' Medici for centuries lived in only by women. Viard shared with the press: "Showing at the Château de Chenonceau, at the "Château des Dames", was an obvious choice. It was designed and lived in by women, including Diane de Poitiers and Catherine de' Medici. It is a castle on a human scale. And Catherine de' Medici's emblem was a monogram composed of two intertwined Cs, just like that of Chanel."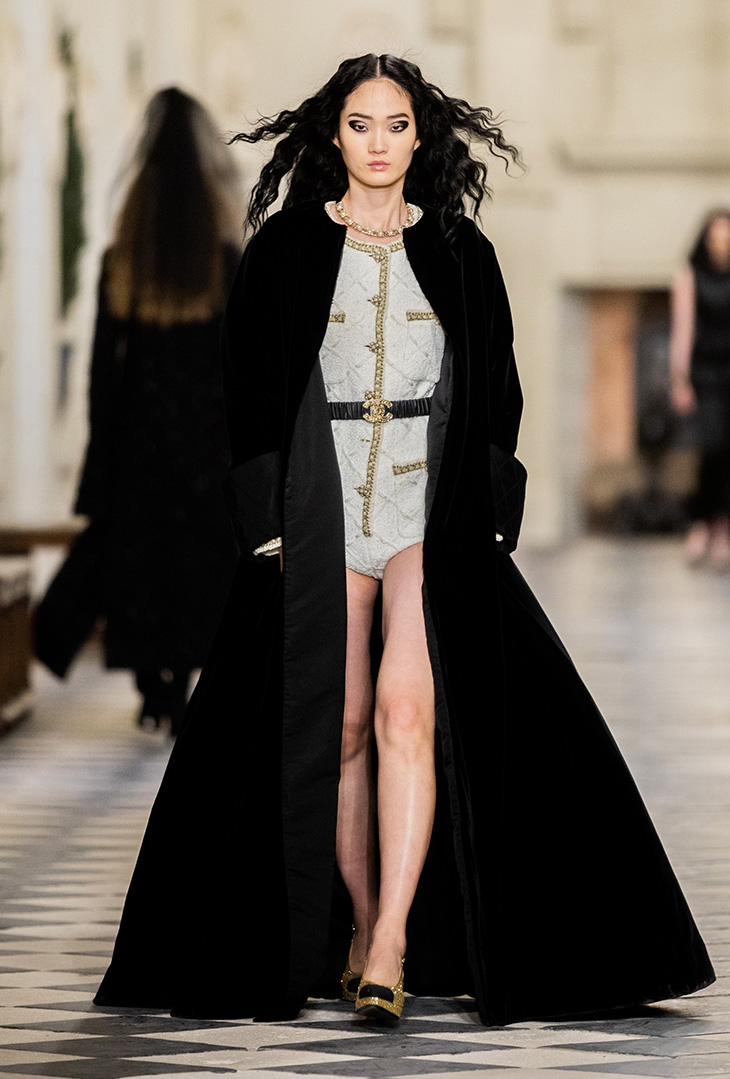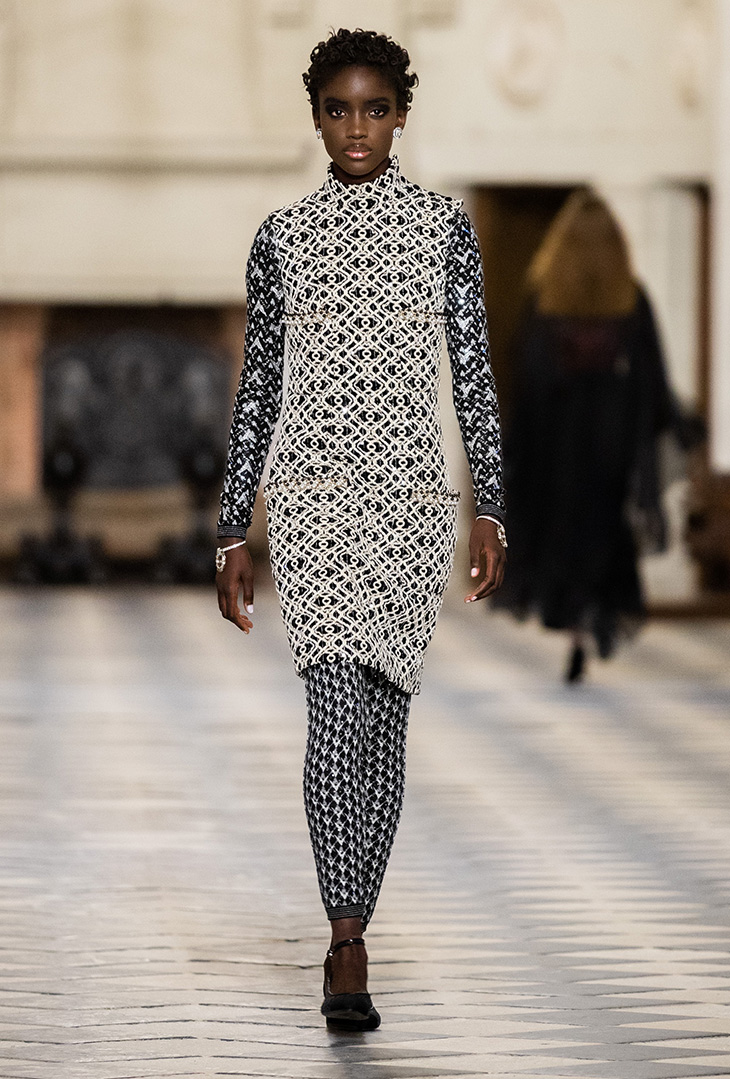 Chanel presented the Métiers d'art Collection in the grand gallery, which itself served as inspiration for this intricate collection. The floor design with its black and white chequered motif is appearing throughout the collection on mini skirts as well as on a long skirt as part of the meticulously shaped patchwork. The colour black itself ties back to the castle and its original inhabitant Catherine de'Medici who only wore black after the death of King of France Henri II. The reference to the castle and the former inhabitants does not stop there. Viard and her team also found inspiration in the gardens designed by Diane de Poitiers and Catherine de' Medici while they created the flower embroiders for the collection, while the castle's historically famous tapestries and their colour inspired the design behind the collections tweed capes.
The castle's double CC crest is alleged in history books as the direct inspiration to Chanel's double CC logo, as the maison happily suggests with the collections press release. In a way in this enduring times for the fashion industry as we are all staying at home the house of Chanel returns to it's home or more lightly inspirational home.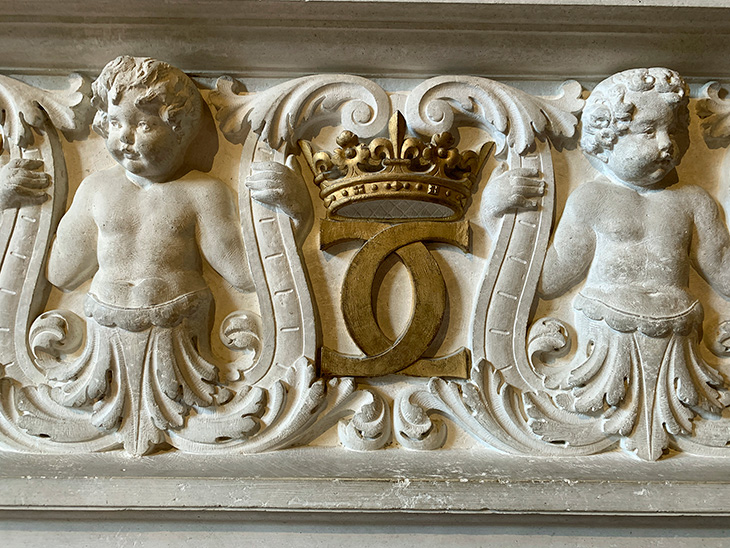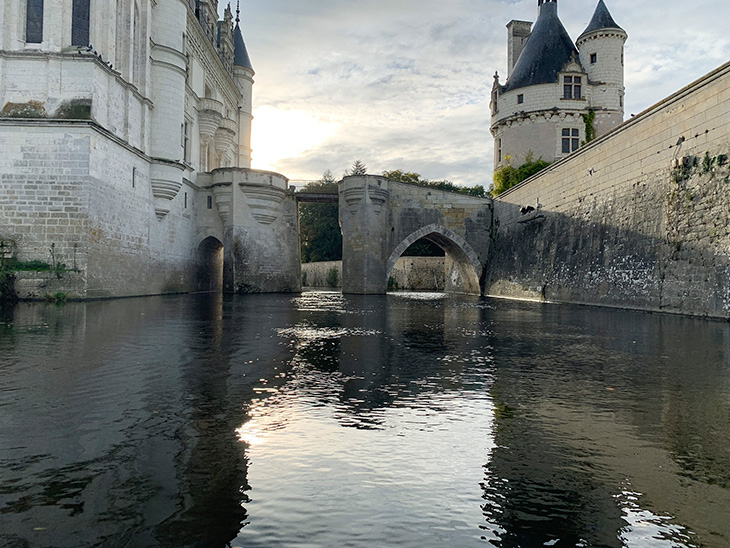 The inspiration coming at the 'Le Château des Dames' was in a way also documented by the labels founder. Gabrielle Chanel herself was largely inspired by renaissance women whose influence shaped the basis of her contemporary translated design. Chanel team shares an expert from an article Gabrielle Chanel wrote in 1936 for an article discussing the women of the renaissance era: "I have always been struck by a strange feeling of sympathy and admiration towards the women who lived from François I er to Louis XIII, perhaps because I find them all to be great, with a magnificent simplicity and a majesty imbued with onerous duties."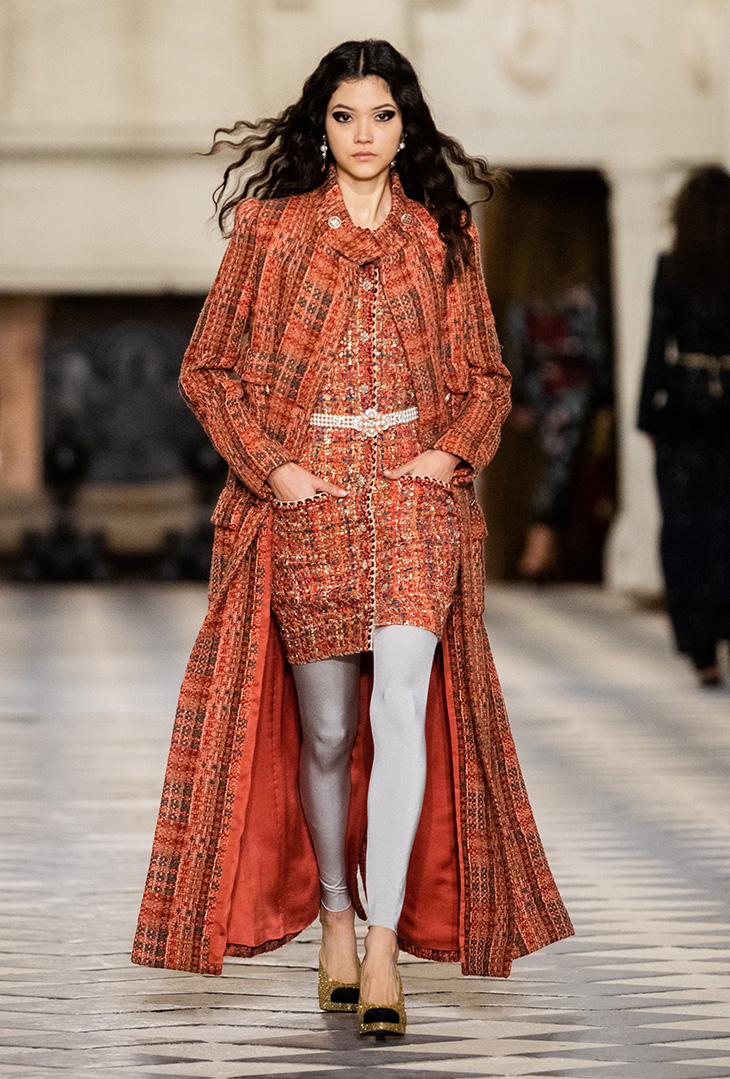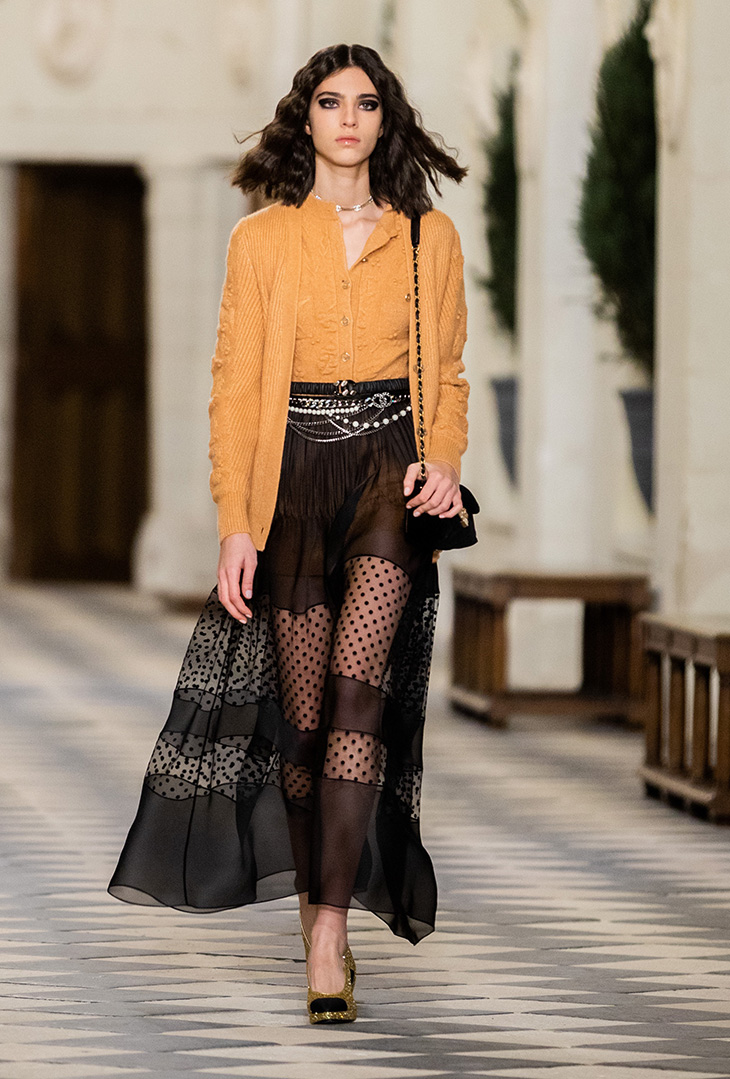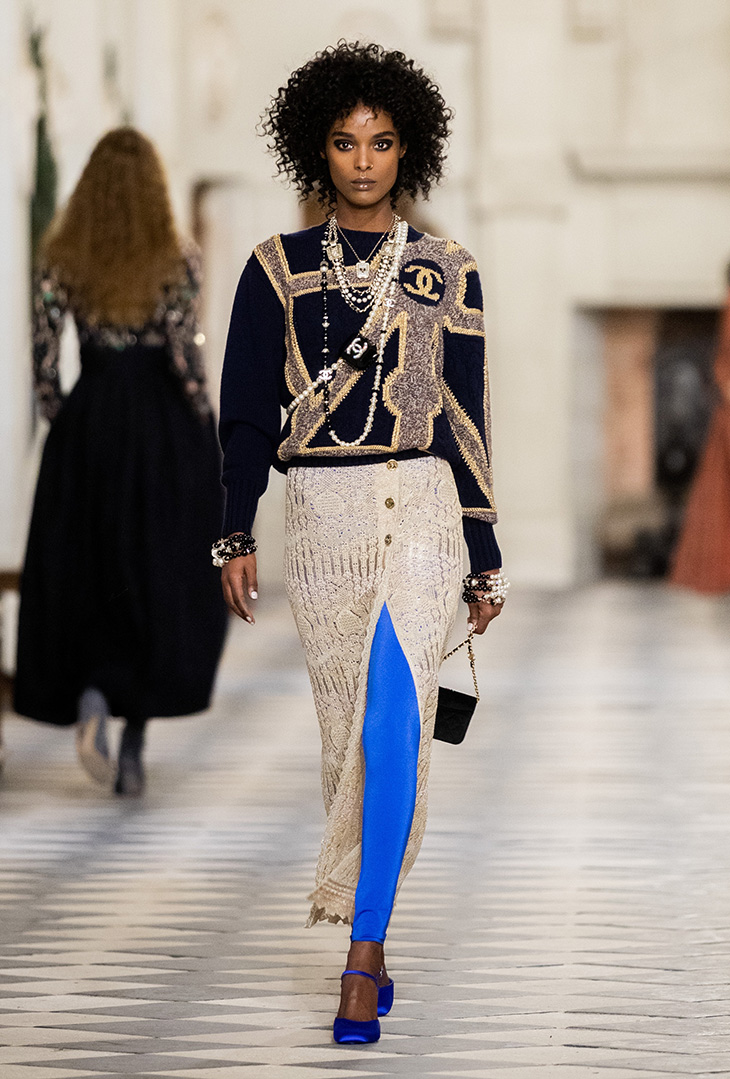 The work and dedication of the artisans was once agains supported by Chanel for the Métiers d'art Collection even with the incredibly difficult times of the ongoing global pandemic. Standing out are a a long black lace dress created of lattices punctuated with studs coming from by Lemarié in addition to the the top of a damask dress embroidered entirely by Lesage. Another artisan pieces standing out are the two-tone sparkling silver platform sandals as well as the tapered black boots with fold-over cuffs and high heels created by Massaro. Virginie Viard adds: "And a big black hat by Maison Michel, for a look that is very Milady! I also asked the Atelier Montex to make embroideries from the castle in the style of a child's toy in strass. Because I like everything to be mixed up, all the different eras, between the Renaissance and romanticism, between rock and something very girly, it is all very Chanel."
Discover all the runway looks from Chanel 2020/21 Métiers d'art Collection as well as a closer details look in our galleries:
Details from Chanel 2020/21 Métiers d'art Collection