Choosing the right footwear for everyday use often gives many men sleepless nights. Weather is very diverse, so it is worth preparing your closet for any weather conditions.
For most men, comfort and convenience are crucial when choosing shoes. That is why many of them consider the design of their shoes as the second most important factor. Some, however, can perfectly combine elegant design with appropriate comfort.
Read more after the jump: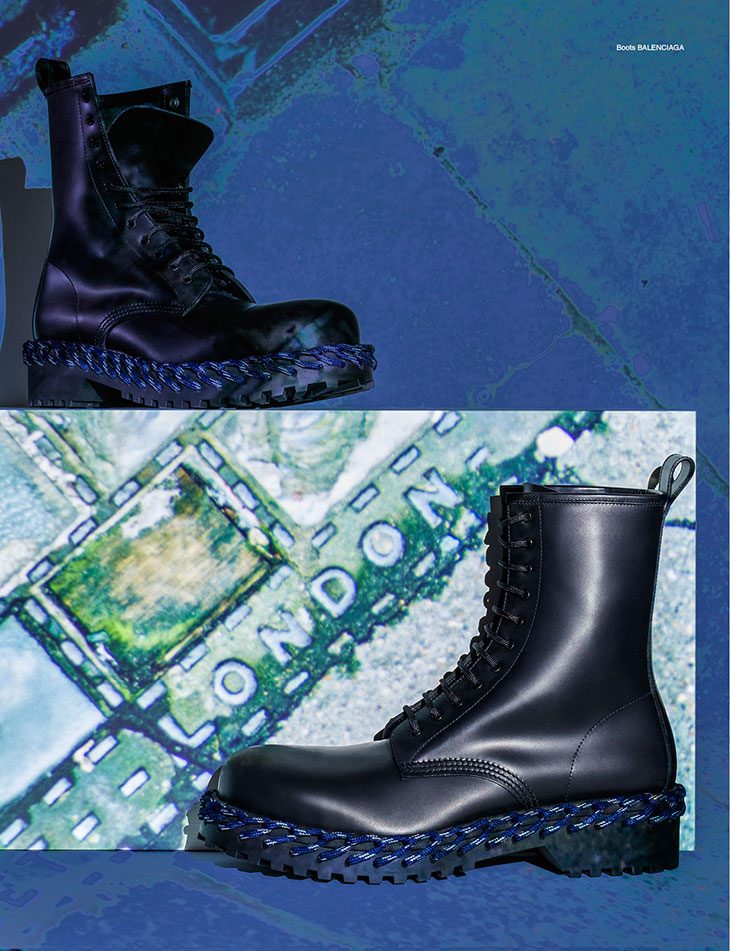 Men's shoes – which to choose and what should you pay attention to?
Nowadays men are slowly becoming conscious of their appearances; and even though brands and designers continue to introduce new products for men to experiment with – shoes still remain the essential purchase of men's wardrobe. From Gucci to Tom Ford and Balenciaga, shoes have become an essential element of every man's casual wardrobe.
Loafers
Loafers are the ideal choice, which combines both the elegant design and a high comfort of use. This type of shoes are great for everyday use – they are extremely versatile. In addition, they can be worn barefoot, which is another advantage during warm, summer vacation. The market offers, among other things, loafers made of leather, which will perfectly match the casual style in combination with stylish jeans. However, if we prefer more diverse colors we can opt for sports shoes, such as sneakers, which look great on the foot and are extremely popular these days. Interesting suggestions for men's shoes can be found at Marc Nolan.
Sneakers
During warm summer days it is worth to choose low sneakers, which are characterized by a thick sole and good ventilation, ensuring a high level of comfort. However, you should remember that the shoes have to fit the whole styling, so it is worth choosing footwear in accordance with the elegant or casual outfit.
The latest runways were full of unexpected, amazing twists on sneaker styles. From Balenciaga to Gucci, at this point, there's almost impossible to find a brand that has not included a sneakers into its latest collections.
Several popular brands and styles of sneakers have emerged as collectors items, as a part of the sneakerhead culture. The most popular collections include Air Jordans, Air Force Ones, Nike Dunks, Nike Skateboarding (SB), Nike Foamposites, Nike Air Max, and more recently, Adidas Yeezy and Dior Air Jordan 1.
If there's one thing we've learned by now, it's that sneakers can go with every style. You can comfortably wear them with a white tee and a pair of jeans for an elegant casual look or dress them up with a suit for a business casual style.
Boots
During the fall season, men's combat boots or hiking boots will be perfect, because they are usually well insulated. Those who prefer a casual style can opt for sports shoes that will provide excellent protection against cold evenings and are ideal for men's activities. Shoes of this type are made of materials such as suede, leather or velour, which guarantee high durability and appropriate protection against the cold.

Men's shoes for every occasion
To sum up, leather footwear will be a great choice for men's everyday shoes. Natural leather is a breathable material, thanks to which it is very air-permeable. This solution will work perfectly during both hot and cold days. In addition, leather shoes are extremely comfortable because they adjust perfectly to the foot. Leather is also characterized by high durability, so you can be sure that shoes made of this kind of material will serve for a long time. Remember to choose your shoes, taking into account also other styling elements, so that the whole outfit looks neat and aesthetic.
Images by Aaron Cameron Muntz for DSCENE.