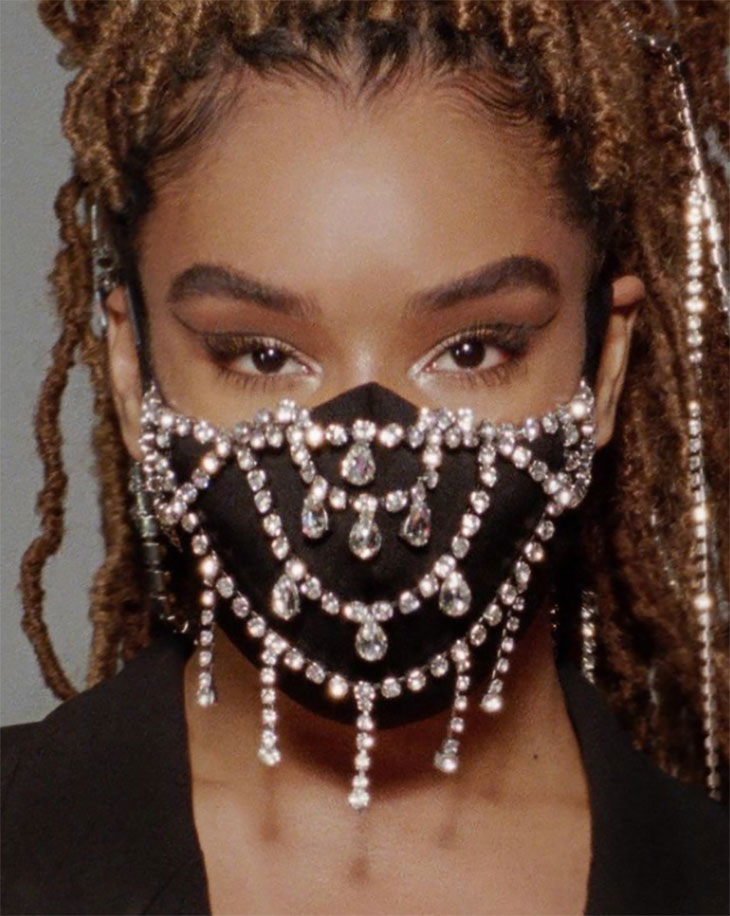 The NYC-based fashion brand AREA has announced a shift in their collection release strategy, moving to a see-now, buy-now model for their ready-to-wear and launching couture collection. Revealing their RTW 01 collection January 11th and soon to be launched RTW 02, these collections will be available to purchase close to their reveal dates, while their first Couture collection will be unveiled January 28th, alongside the official schedule managed by the Fédération de la Haute Couture et de la Mode.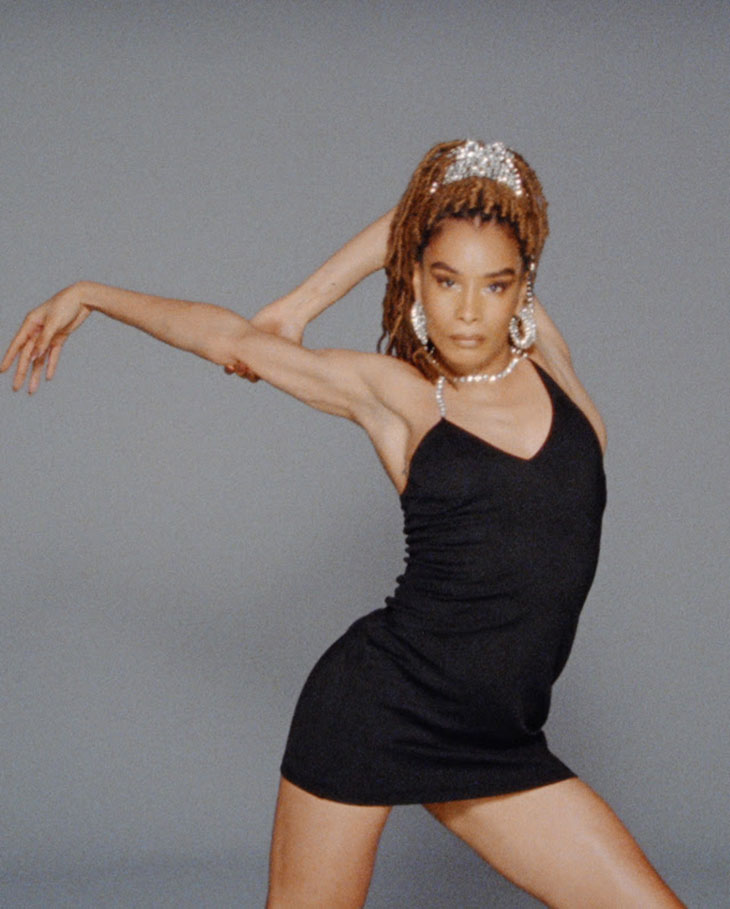 The research for this collection started with a material and a concept -mirrors, reflections, inspired by the beautiful mirror sculptures of Iranian artist Monir Shahroudy Farmanfarmaian, who created spectacular and graphic artworks inspired by mosaic mirror styles used in Mosques in Iran.
Founded in 2014 by designers Beckett Fogg and Piotrek Pansczczyk in downtown New York City, AREA has garnered a cult following with their modern and timeless take on beauty and glamour. The designers stated that the pandemic inspired them to evaluate the fashion industry, and how they have been working within it. The current structure is full of flaws and antiquated – we believe in the re-installment of design at the helm. Area is design-led and fostering creativity at every level should be the driving force behind our structure; there must be respect for the creative process for it to thrive. – they added.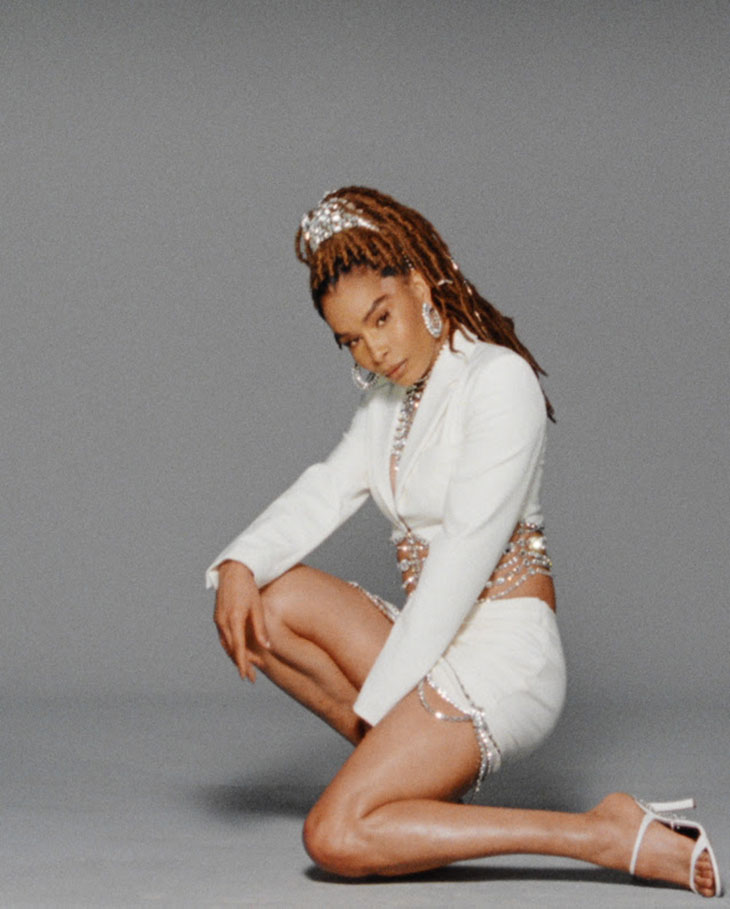 Our goal is to create pieces that are treasured – that fill an emotional need and elicit confidence, whether it's an earring or a couture gown. We can no longer box ourselves into an unrealistic and outdated schedule dictated by break dates.
– Beckett Fogg & Piotrek Panszcyzk
The star of the collection is Leiomy Maldonado, who appeared on Pose and is currently a judge in the HBO Max show Legendary. Known as the "Wonder Woman of Vogue", Macdonaldo is Afro-Puerto Rican dancer, instructor, model, activist, and ballroom dancer.
RELATED: AREA Fall Winter 2020.21 Collection